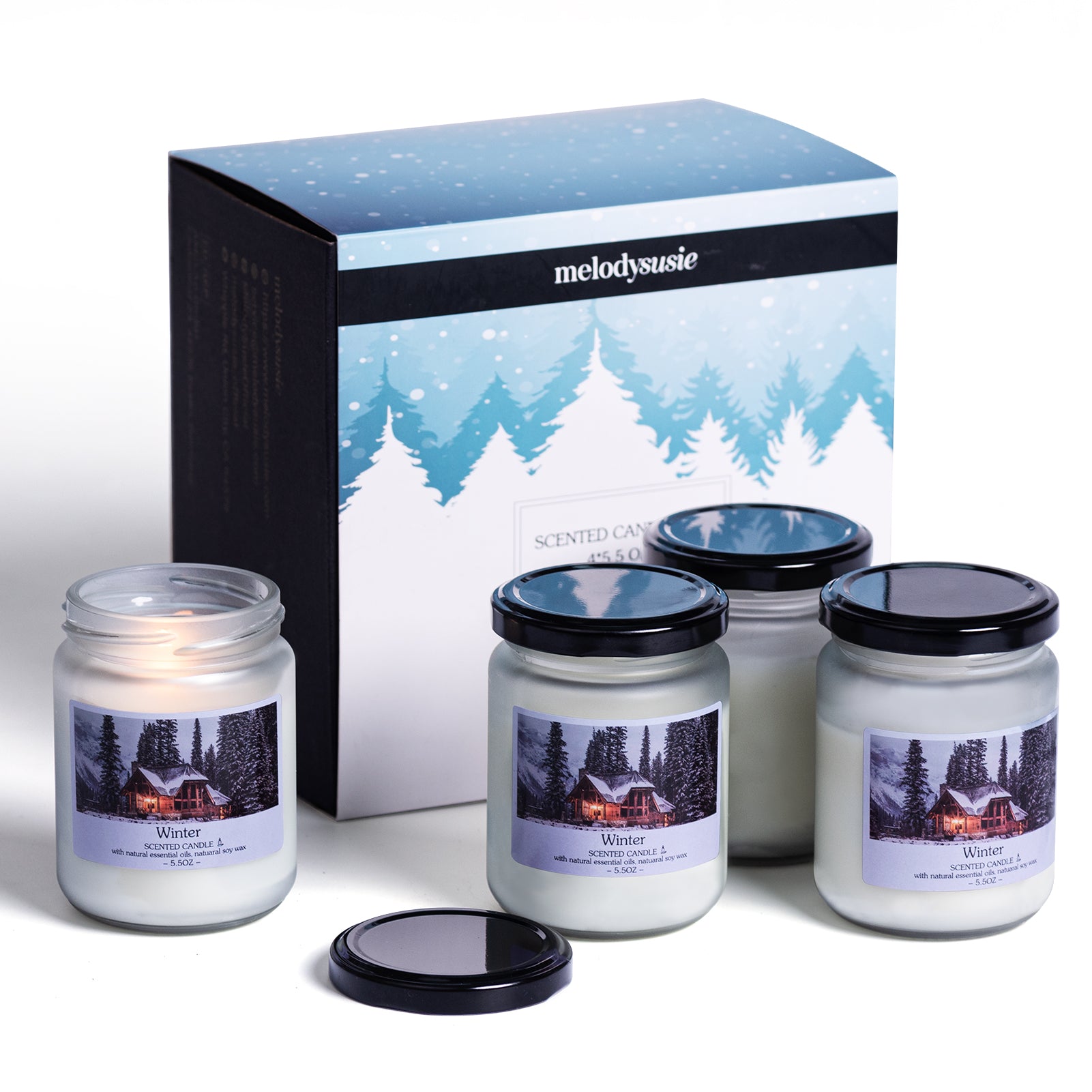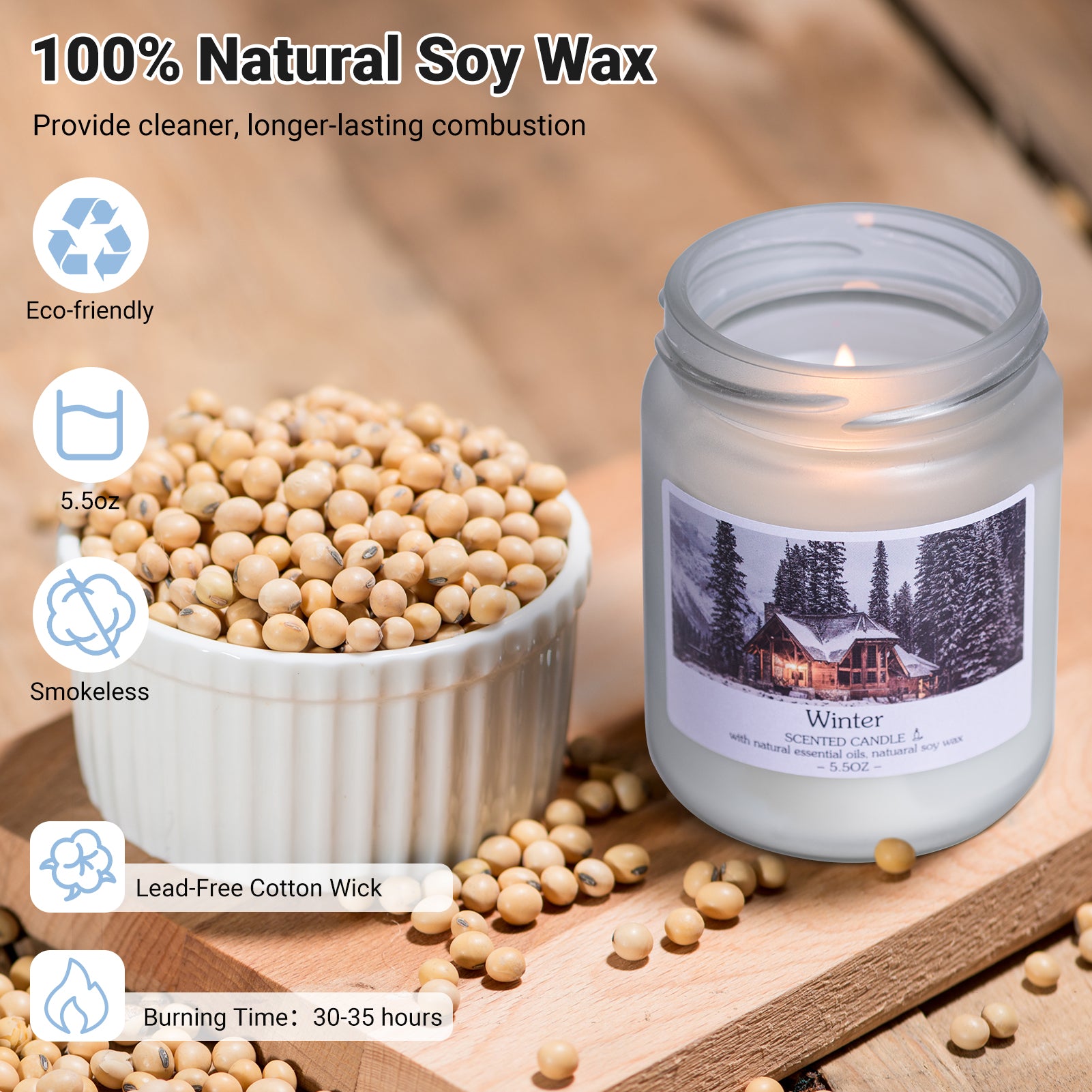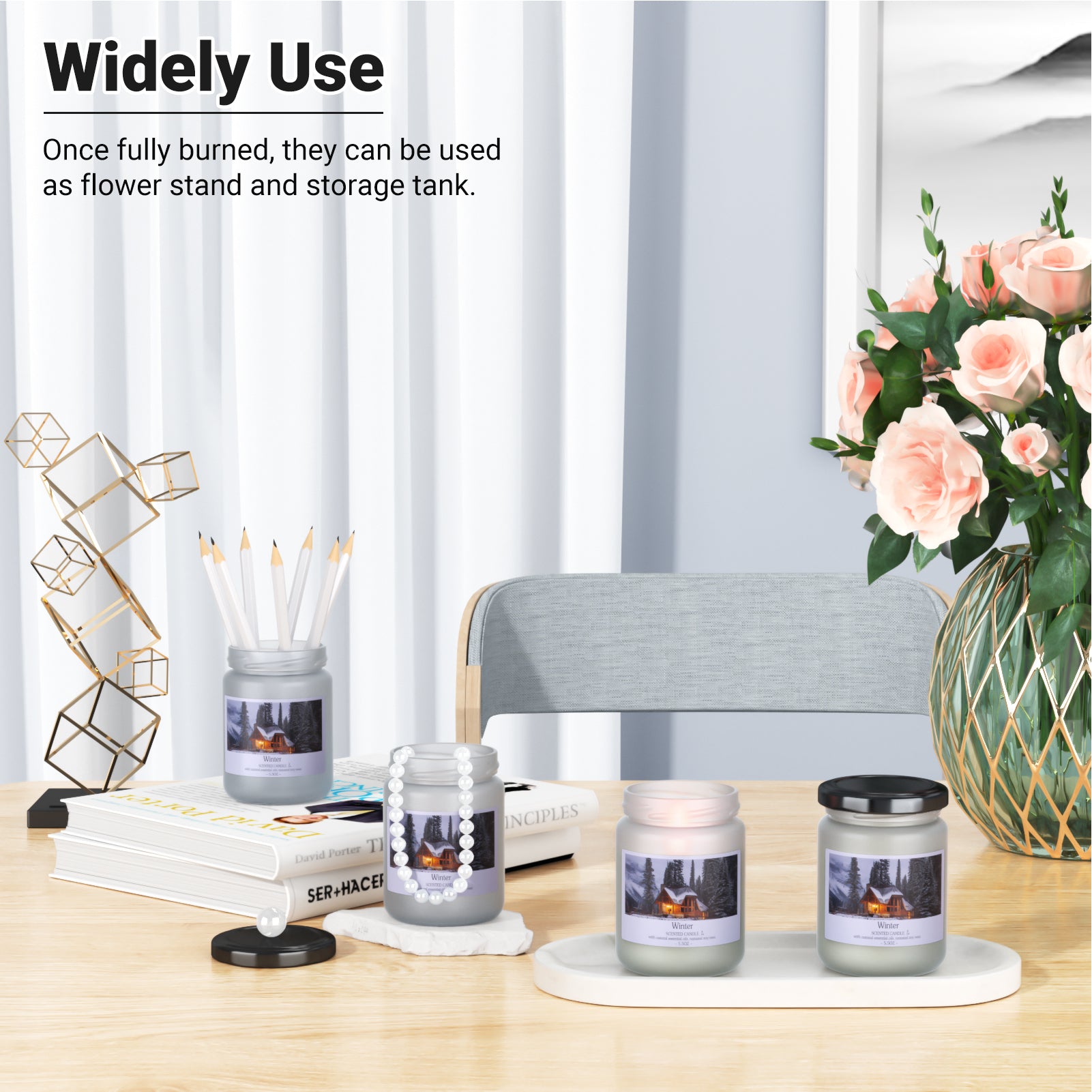 Winter Scented Candle Gift Set (4 Jars)
Wear your cashmere sweatr, buy a kemon greentea walk under the firs.                        This set contains:
Juniper Spruce & Basil Fresh Forest Scented Candle (5.5 oz)
Fir Scented Candle (5.5 oz)
Cashmere Woods Scented Candle (5.5 oz)
Gardenia & Ylang-Ylang Scented Candle (5.5 oz)                                                                                                                                                                                                                                                                                        


【Juniper & Spruce & Basil】
Top Notes: Pine Needles, Oak
Heart Notes: Cypress, Cistus
Base Notes: Amber,Sandalwood
【Fir】
Top Notes: Lemon, Fir
Heart Notes: Cedar, Sandalwood,Woody
Base Notes: Ambergris,Musk
【Cashmere forest】
Top Notes: Chinese Tea, Freesia, Rose, Orchid
Heart Notes: Lemon, Lily of the Valley, Violet, Agastache
Base Notes: Ambergris,Musk
【Gardenia & Ylang-Ylang】
Top Notes: Lilac, Gardenia, Neroli oil
Heart Notes: Ylang-ylang,Lily, Jasmine
Base Notes: Ambergris,Musk

Features:
【Non-toxic】- We source only vegan, cruelty-free, eco-friendly ingredients: soy wax, lead-free, cotton wicks and natural essential fragrance oils to create a safer environment at home and for the universe.


【Eco-conscious】- Our candles are safe and sustainable-- after the candles are fully burned, the jar can be used for growing plants, storaging food, decorating home,etc. You can feel good about your purchase from start to finish!


【Custom Fragrances】- Premium ingredients make for a one-of-a-kind scent experience. Create a wellness sanctuary in your home with this aromatic ritual designed to clear your mind and awaken your senses.


【Long-lasting Burning Time】- Each candle is (5.5 oz), size 3.7"Hx2.6"D
Each candle was designed to burn for up to 45 hours. Check your foolproof guide to burning a candle correctly via our BLOG

【Gifts for Loved Ones】 - We are committed to creating a positive impact for your mind, home and community. Each one comes in a gift-ready glass jar with beautiful packaging, which is perfect for weddings, birthdays, and holidays like Christmas, Valentines, Thanksgiving gifts.
Use code MSOFF15 to get 15% off on orders over $149.99 (gift boxes are not included)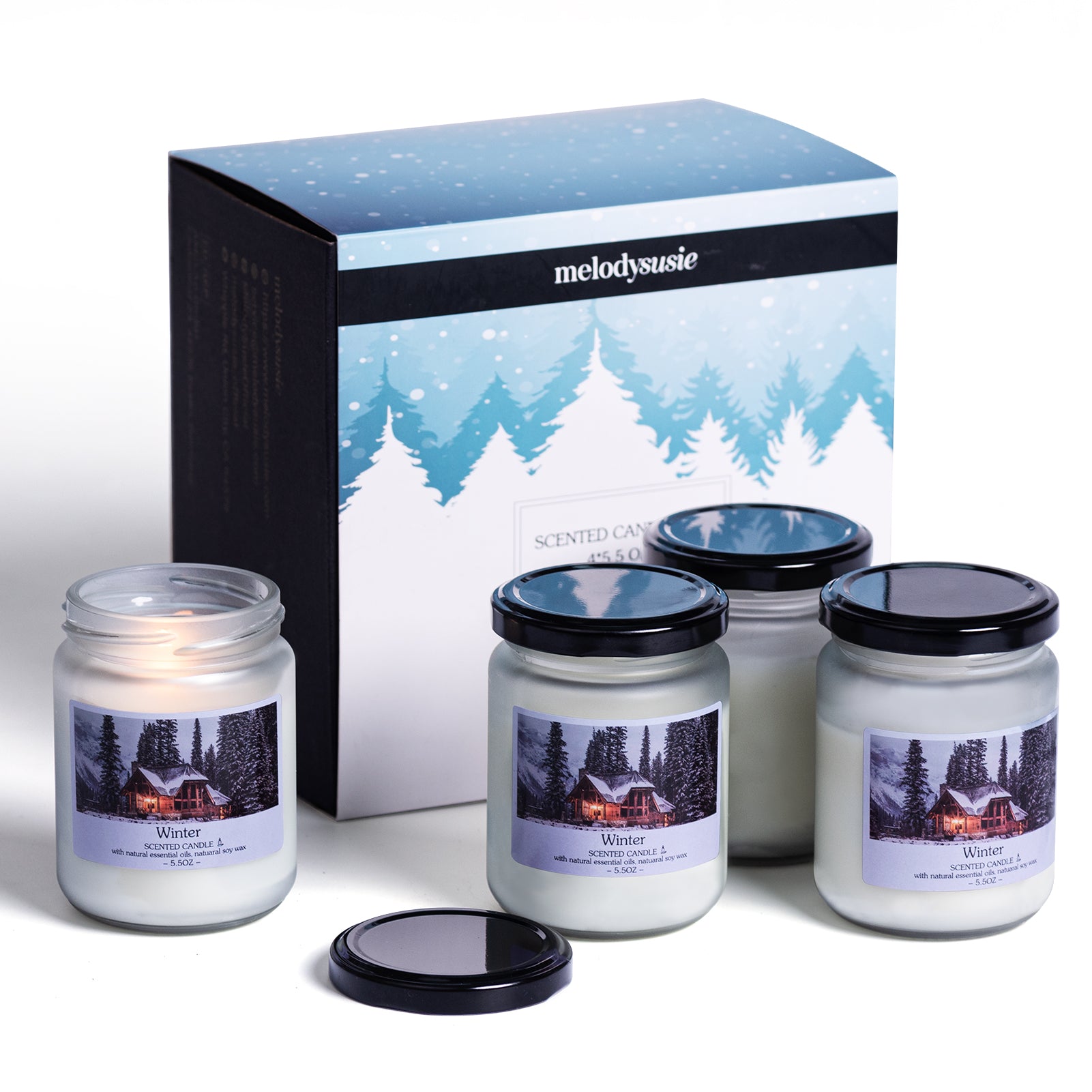 This product has no reviews yet.