The Complete Nail File Guide – Files Explained In Detail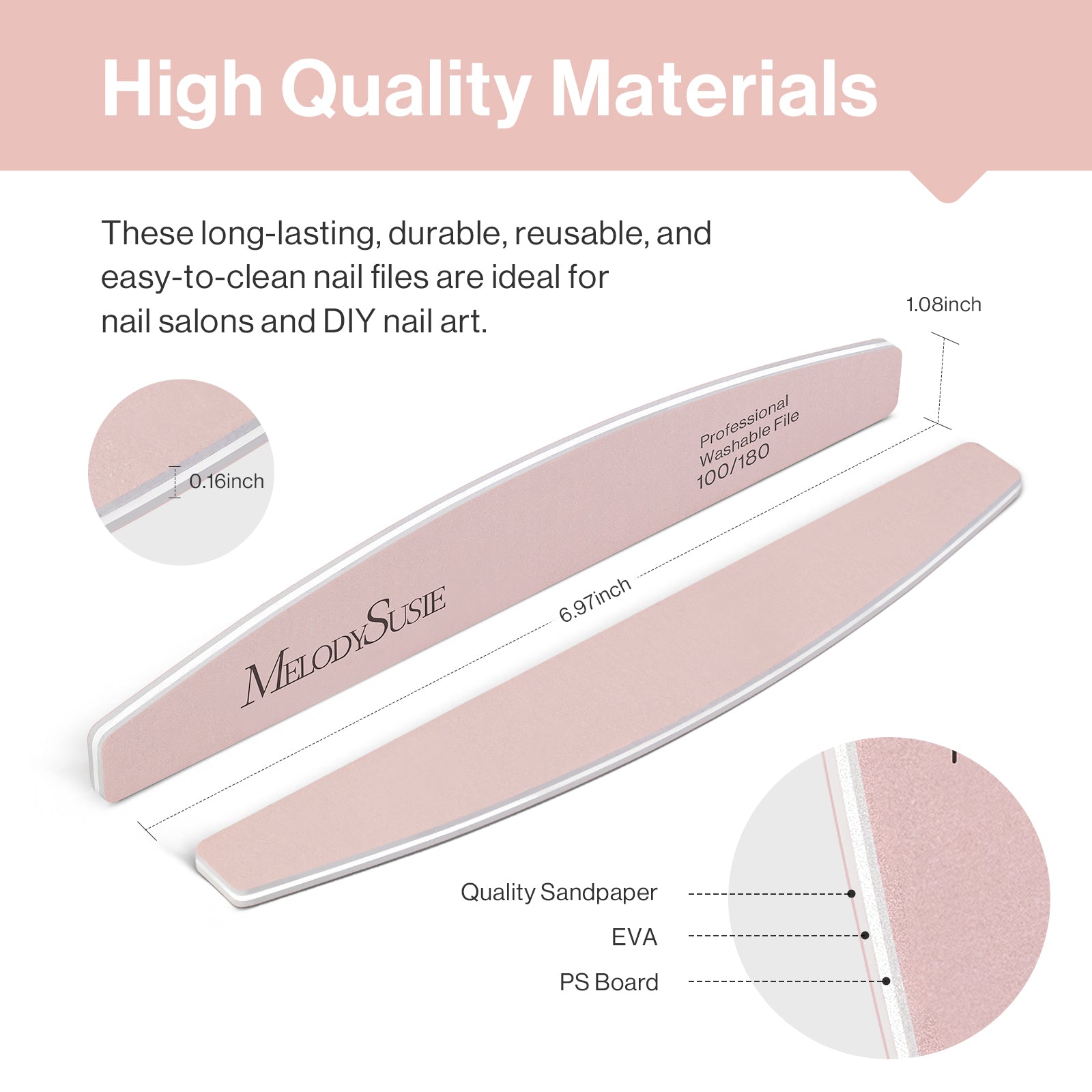 Professional Nail Files
Made with high-quality emery board materials, the nail files are quick and easy to clean. Whether it's a nail salon or beauty salon, do your nails at home or travel outside, it is a good choice for you.
The Right Grit for Your Nail Art
Shape, remove, rebalance and shorten. Different grits have different functions. Find the grid you want.
The Popular Nail File Shape
The shape of your nail file has different functions connected to what kind of filing you are doing.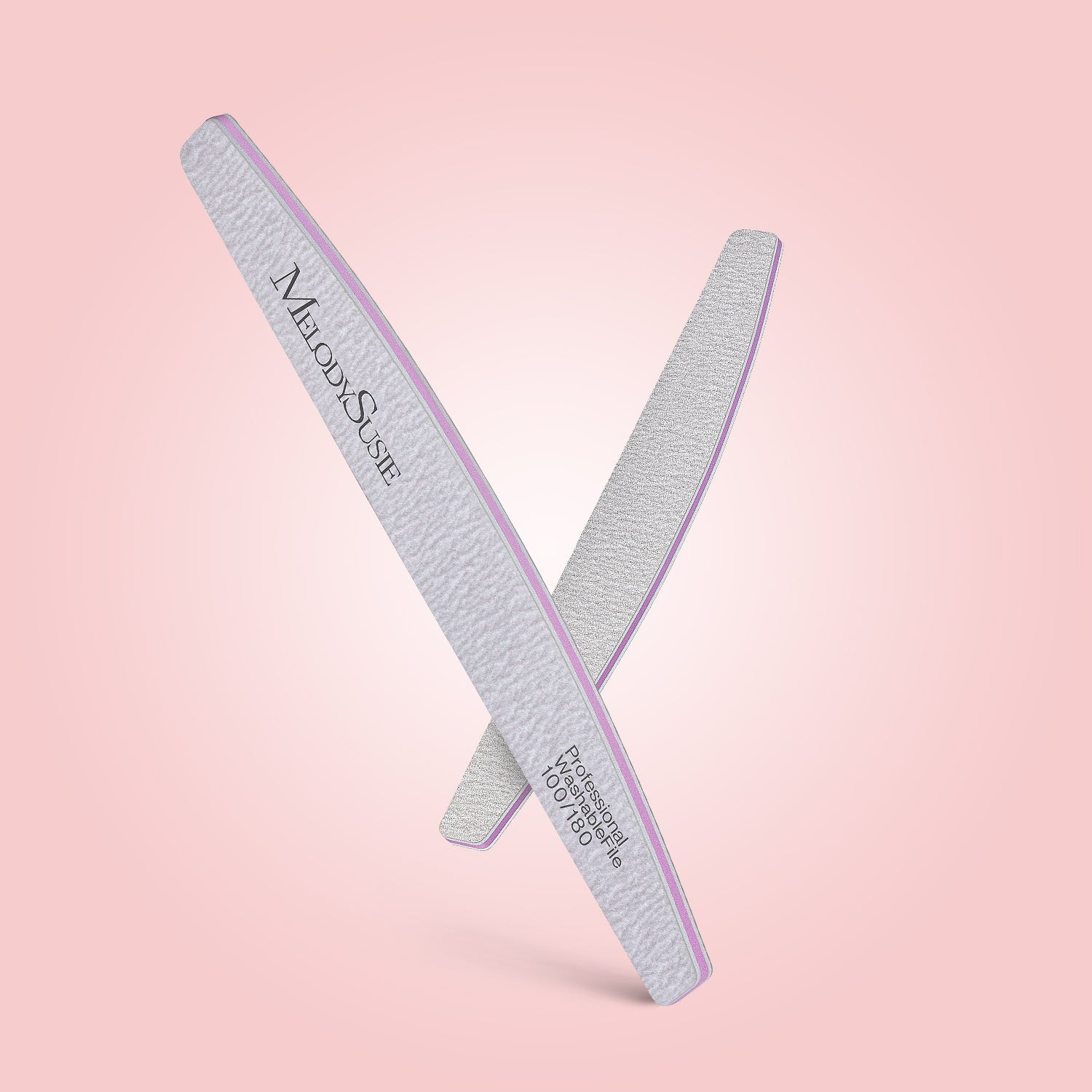 Halfmoon
The halfmoon shape combines straight strokes for side walls and the nail tip with a curved fit for precise cuticle work.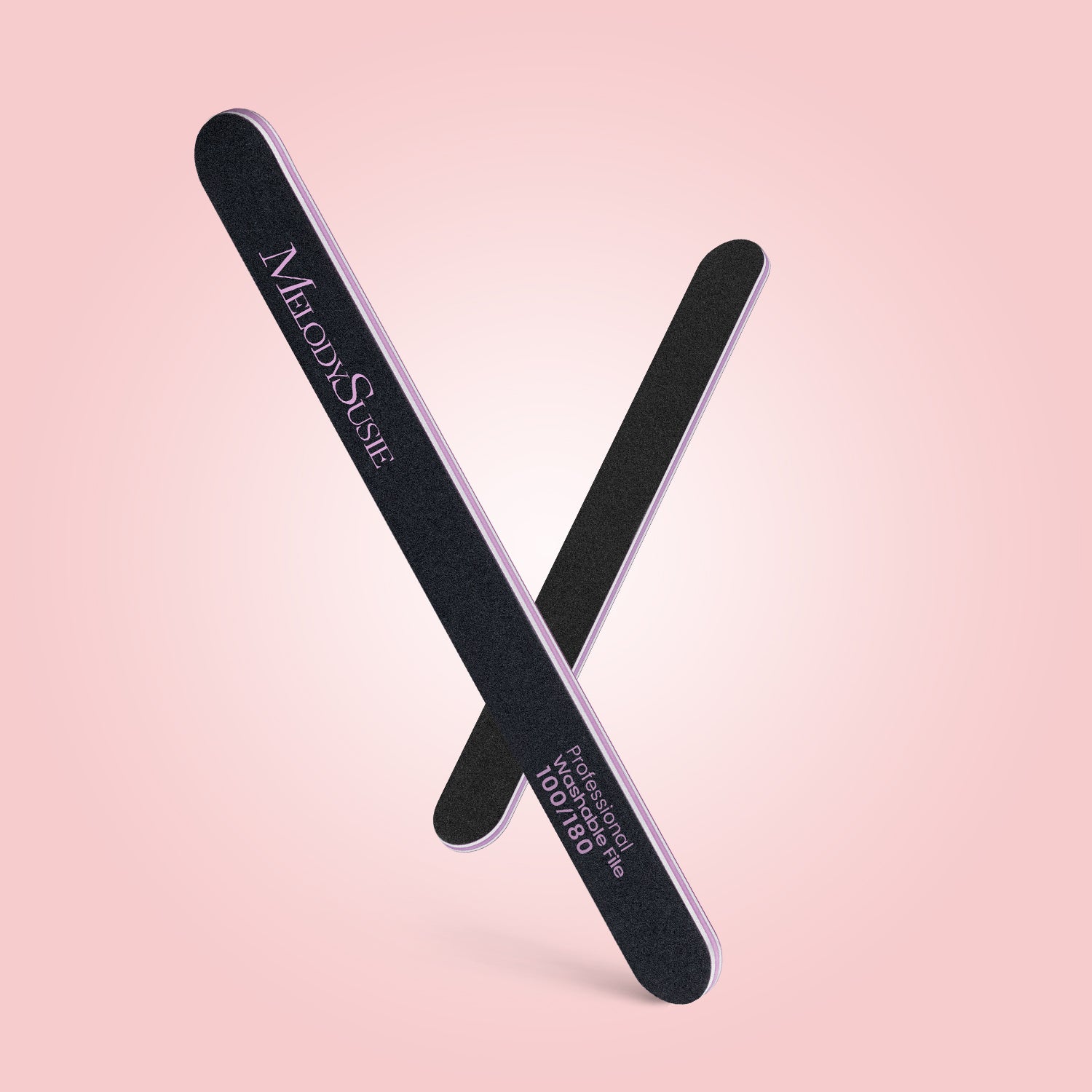 Straight
A straight nail file is good to straighten the side walls and the tip of the nail, to achieve a slim-looking nail extension.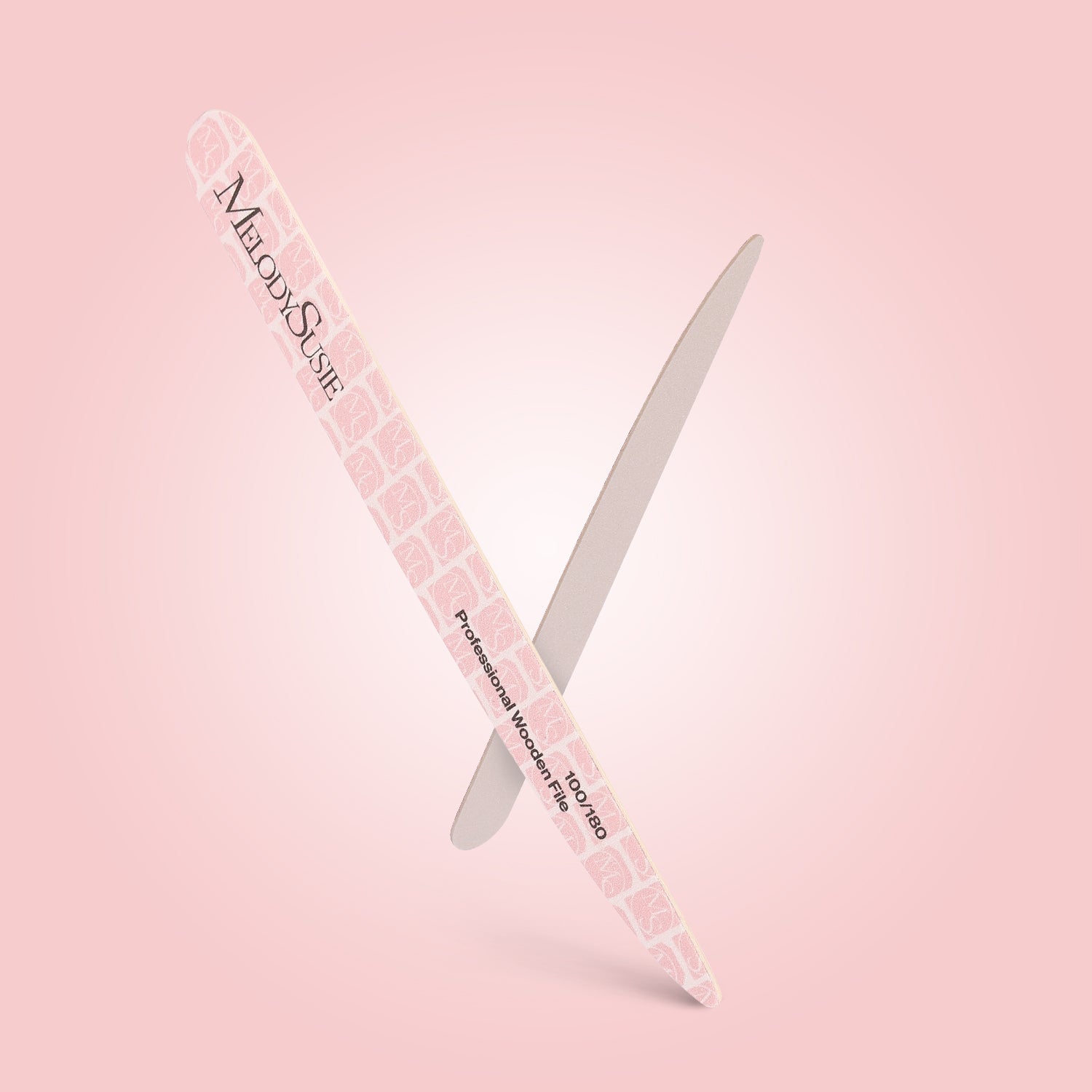 knife
The unique slim design follows the natural shape of your nails. It is easier to shape and grind the nail edge with the wooden nail file. The straight side and curved side are great for shaping.
The Best Nail Files for the Best Nail Design
Each nail file offers unique advantages. Select the one that best suits your needs.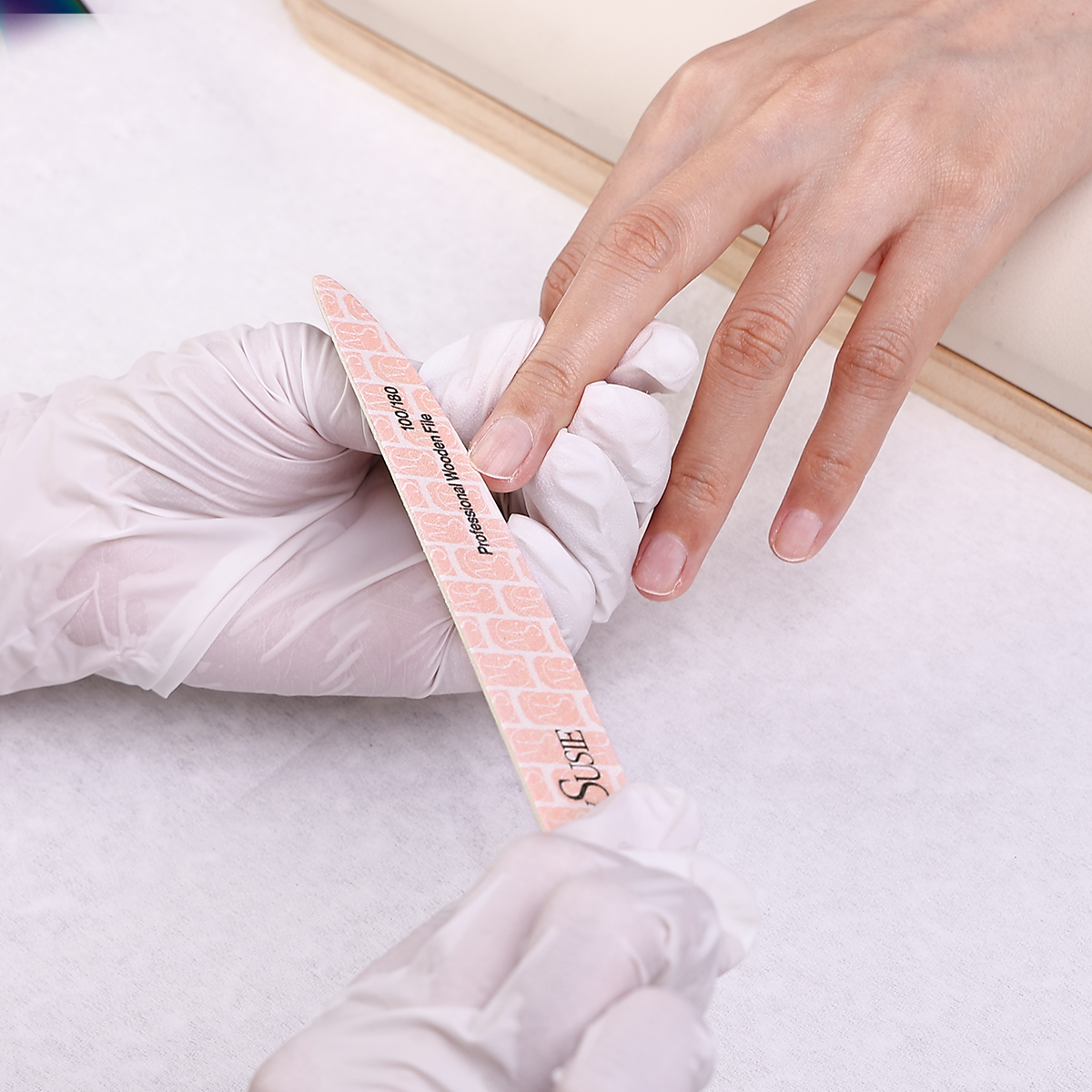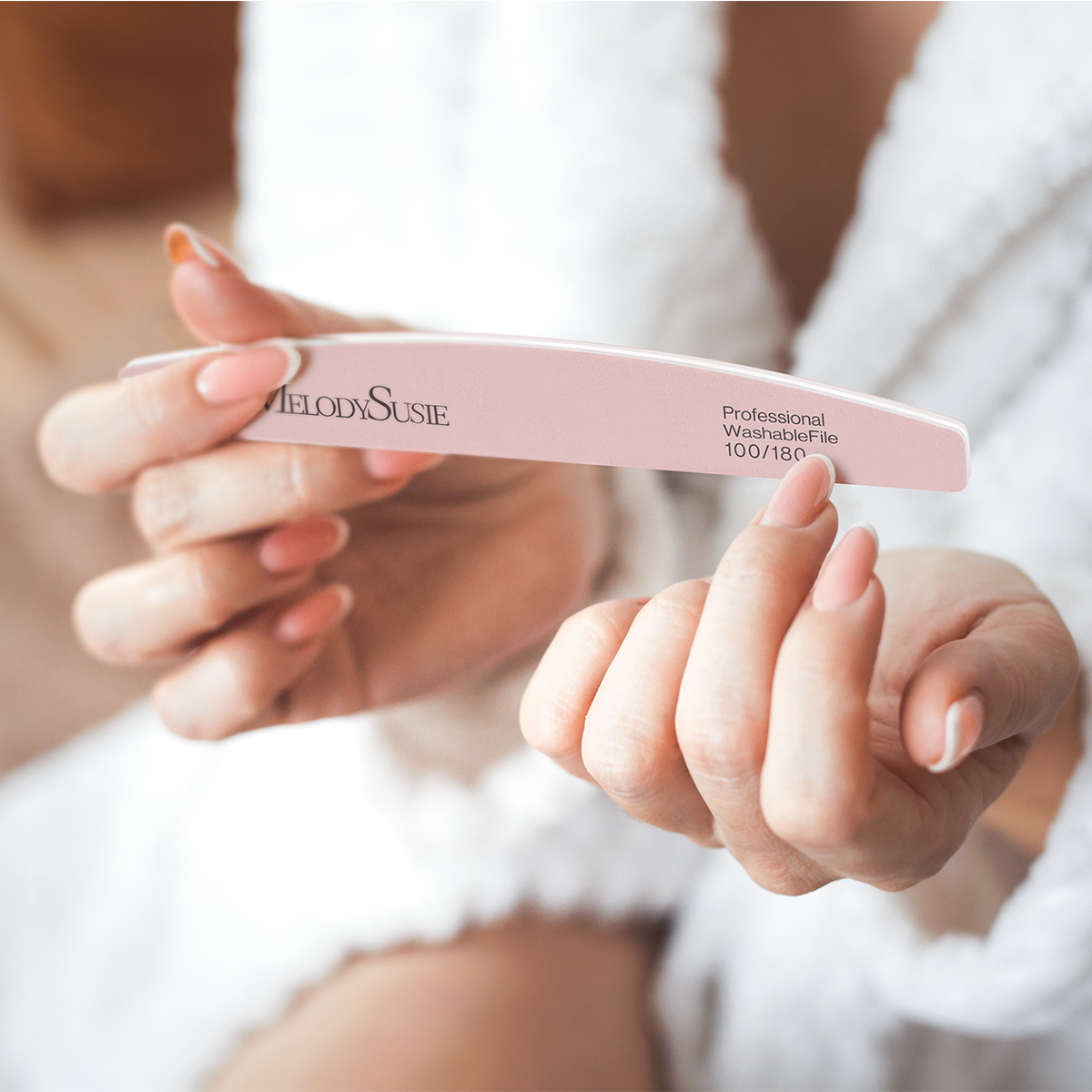 Wide Application
MelodySusie Professional Nail File is suitable for professional manicure nail salons, nail schools, and home use.
Multiple Usages
These nail files are suitable for fingernails, toenails, natural nails, acrylic nails, dip nails, and false nails, fit for everyone who likes nail art. It is perfect for manicures and pedicures, making your nails more beautiful.
Feedback and Testimonials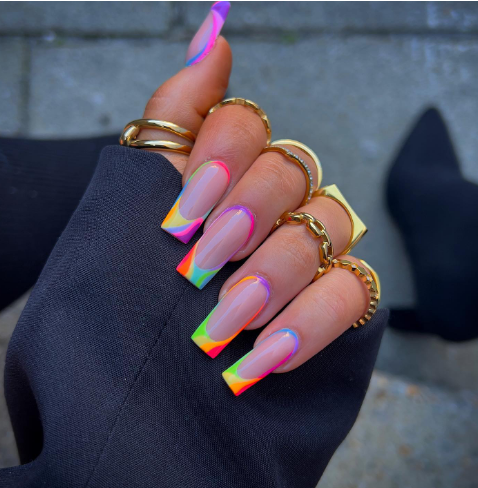 Best nail files I've ever used!
These are very durable and high quality. I'll never use another brand! I bought a pack 2 months ago and I'm still on the first nail file. Love them!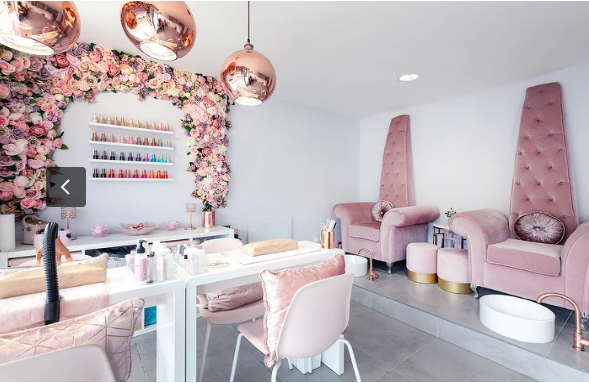 Great for dip nails
The nail files work great and last longer than other nail files I've used in the past. I will continue to use this product.
Quality product at very low price!
Easy to detail with polish, decals, etc. Quality is excellent for the lowest pricing possible. Super speedy delivery as well!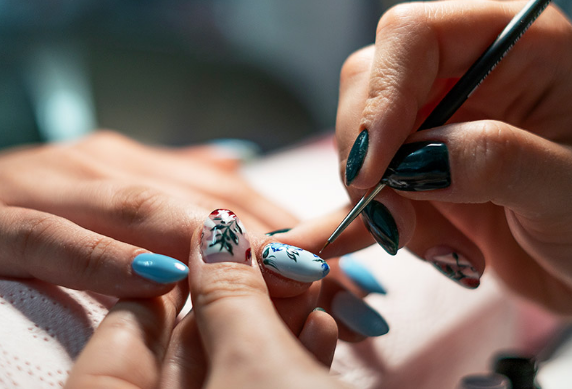 ONLY ONES I WILL USE
I do nails, and its really hard to find long lasting good nail filers. These ones are the best, they last so long compared to how much I use them which is everyday its been a month and there still going strong. Just ordered some more.
Recommended By
1. Does the quality of the file matter?

Yes, the nail file can make or break the quality of your service, especially if you or your clients care about details. The quality of a nail file is not only about how long the file lasts but especially how much you can trust the grit and quality outcome of your filing work.
2. How to clean the nail file?

Remove dust on both sides of the files. This is done by dusting/brushing them off with a stiff nail brush.
Rinse files and Dust Brush in warm soap and water, leave in for 2-3 minutes.
Leave to dry, for example on a towel – or towel dry.
Disinfect Dust Brush and each file on both sides with Chlori Spray™.
Leave to dry.
3. How to maintain your nail files

Clean and disinfect all files (except wooden ones) regularly to maintain their effectiveness. Dust buildup between the grits is a common reason files feel 'used.' With proper care, files last longer and enhance your work efficiency, enabling faster salon services. Implementing a weekly (or daily) sanitation routine is highly recommended.
4. Do nail files need replacing?

A regular cleaning routine extends the lifespan of your nail files, but like any tool, they require eventual replacement. If a file is contaminated with blood, it cannot be sanitized and should be replaced immediately.
5. How long to replace the nail file?

Don't attempt to use a file with worn-out grit, as it makes your job harder. This leads to more pressure, risking nail plate damage, and causing physical strain. Tools are meant to assist, so ensure your file glides smoothly, letting it do the work. Replace worn files regularly to prevent extra effort and potential nail damage.