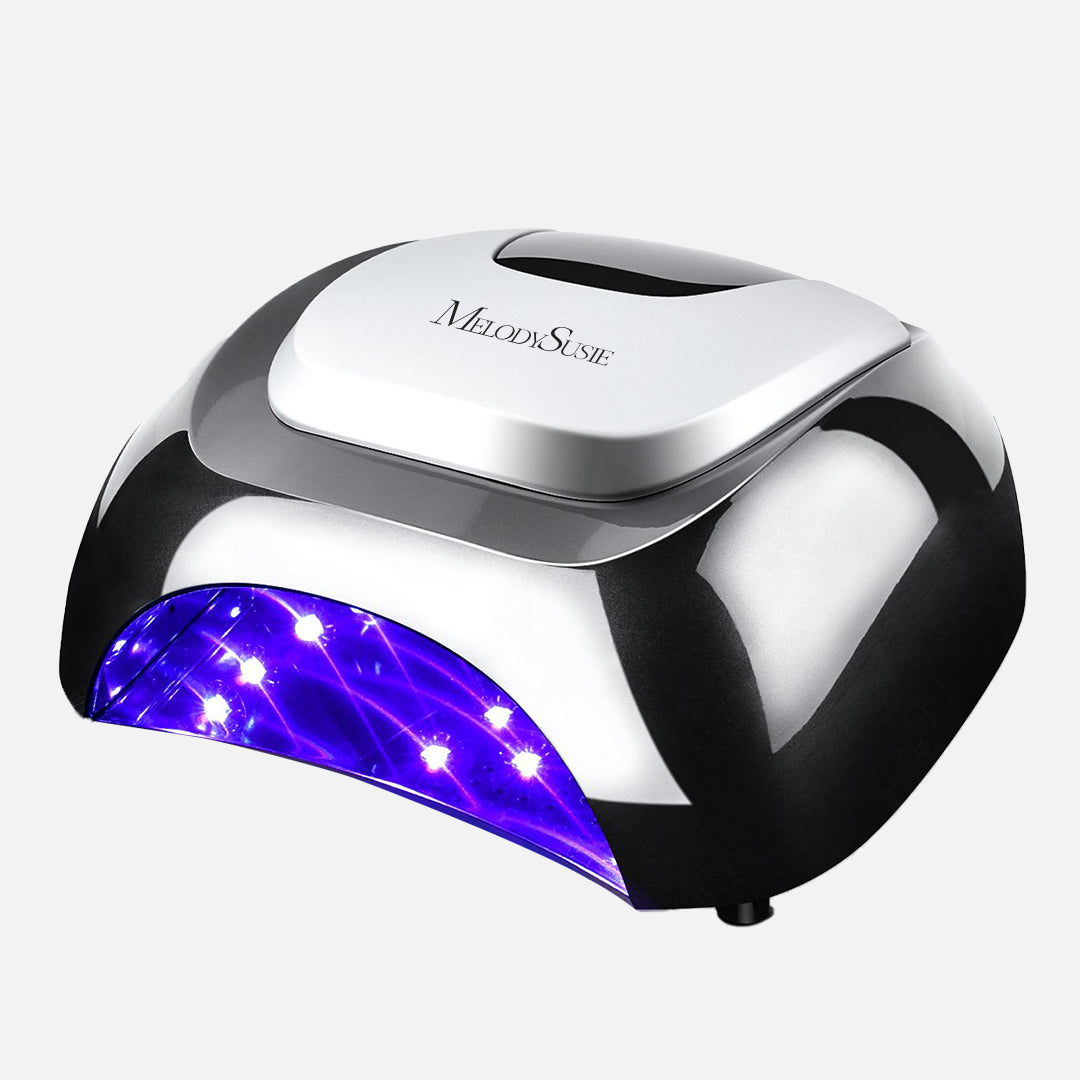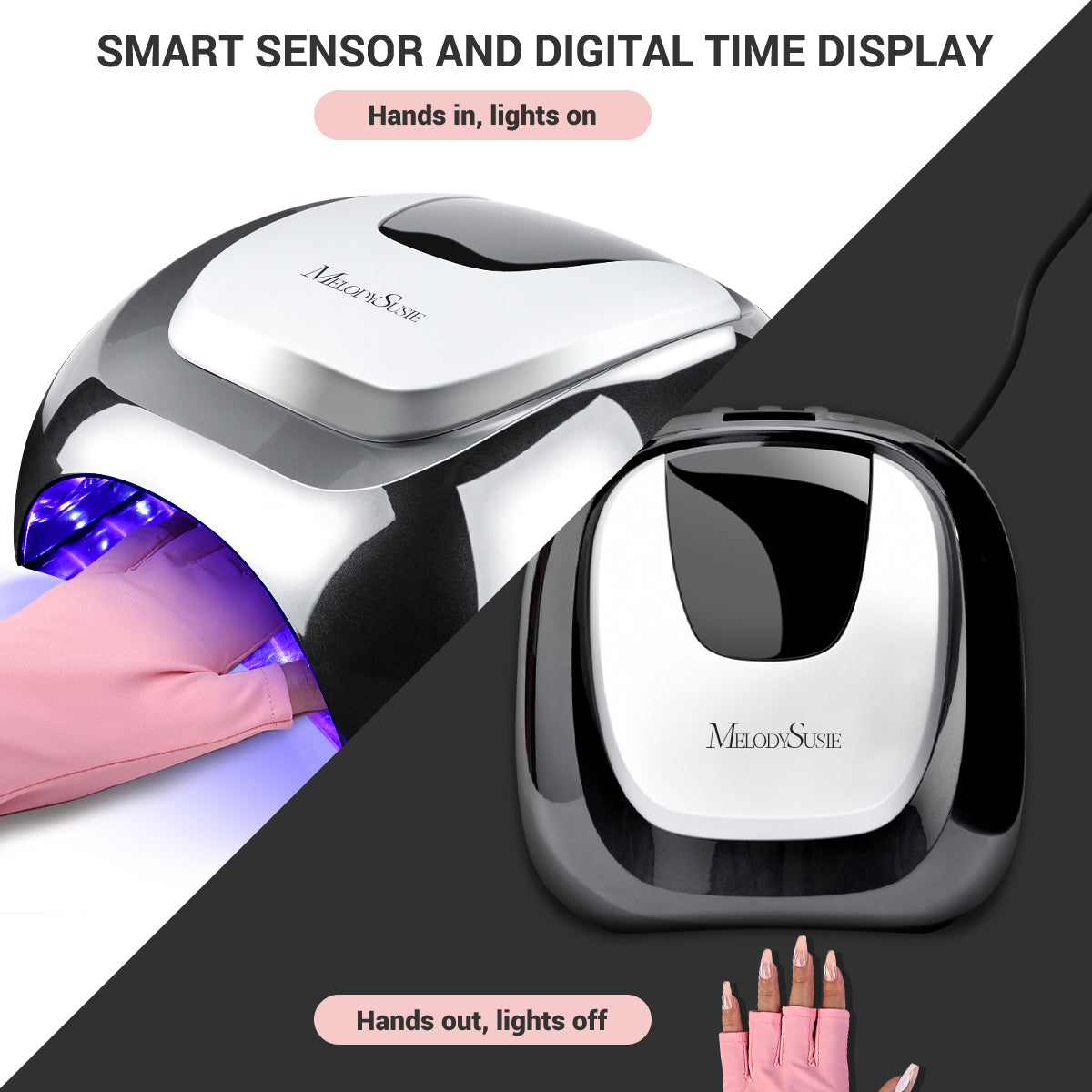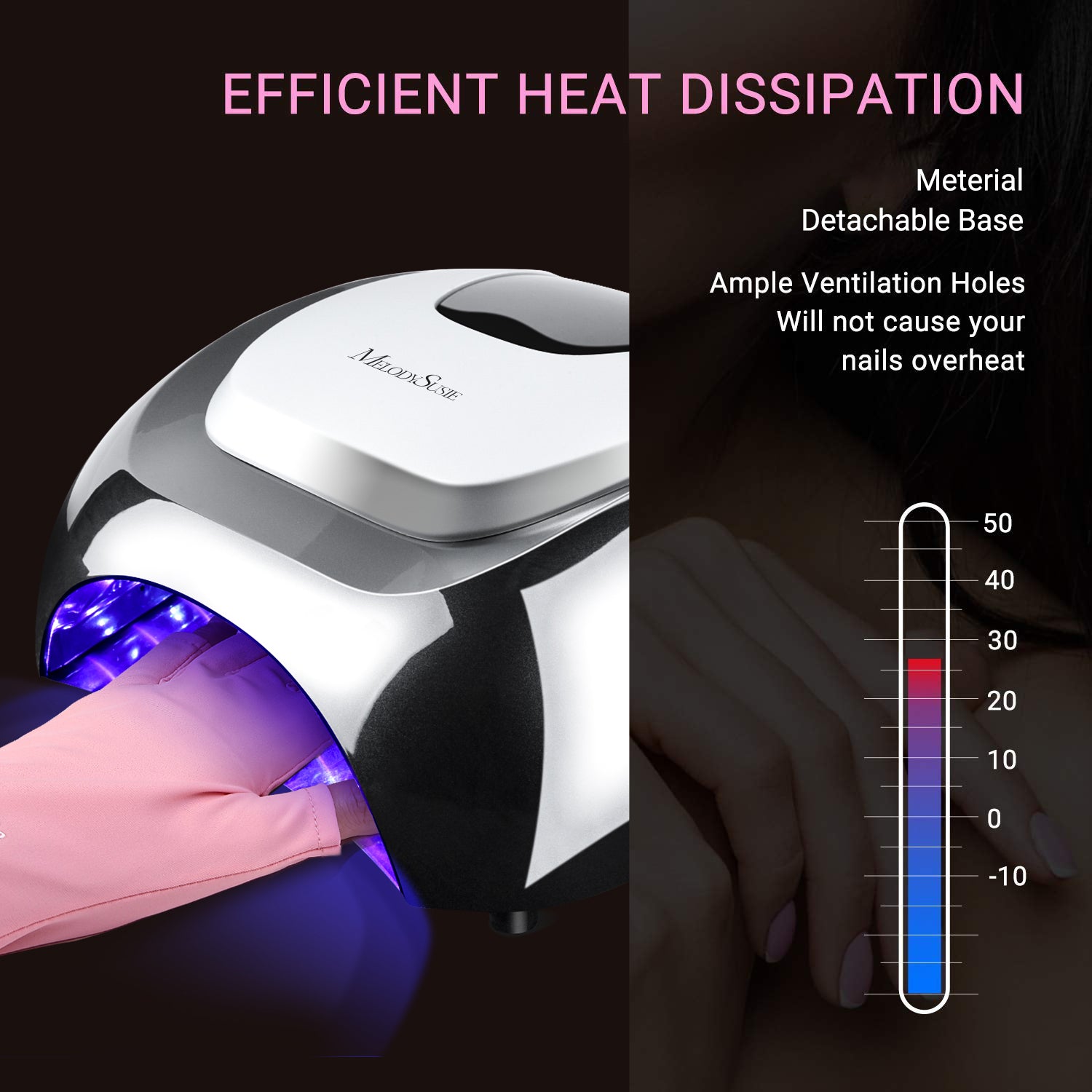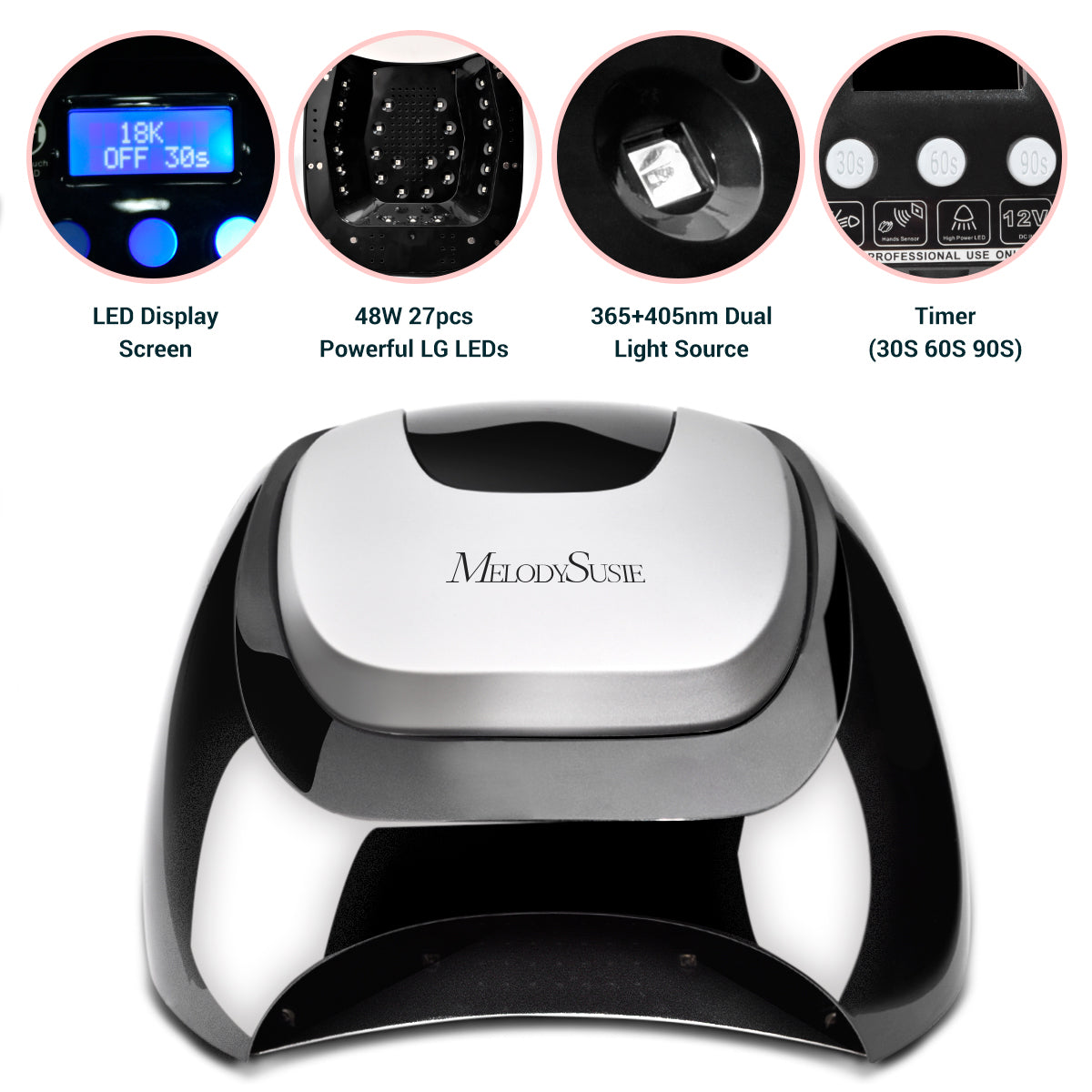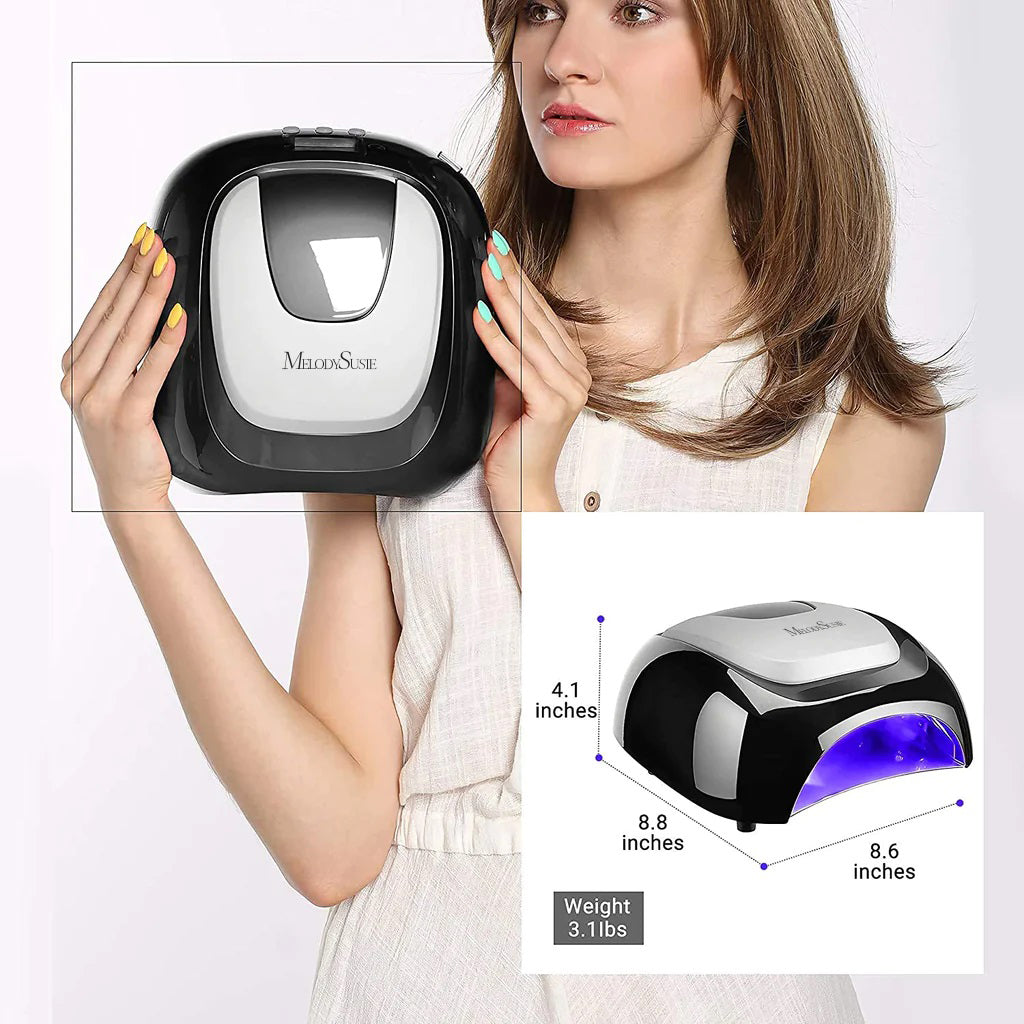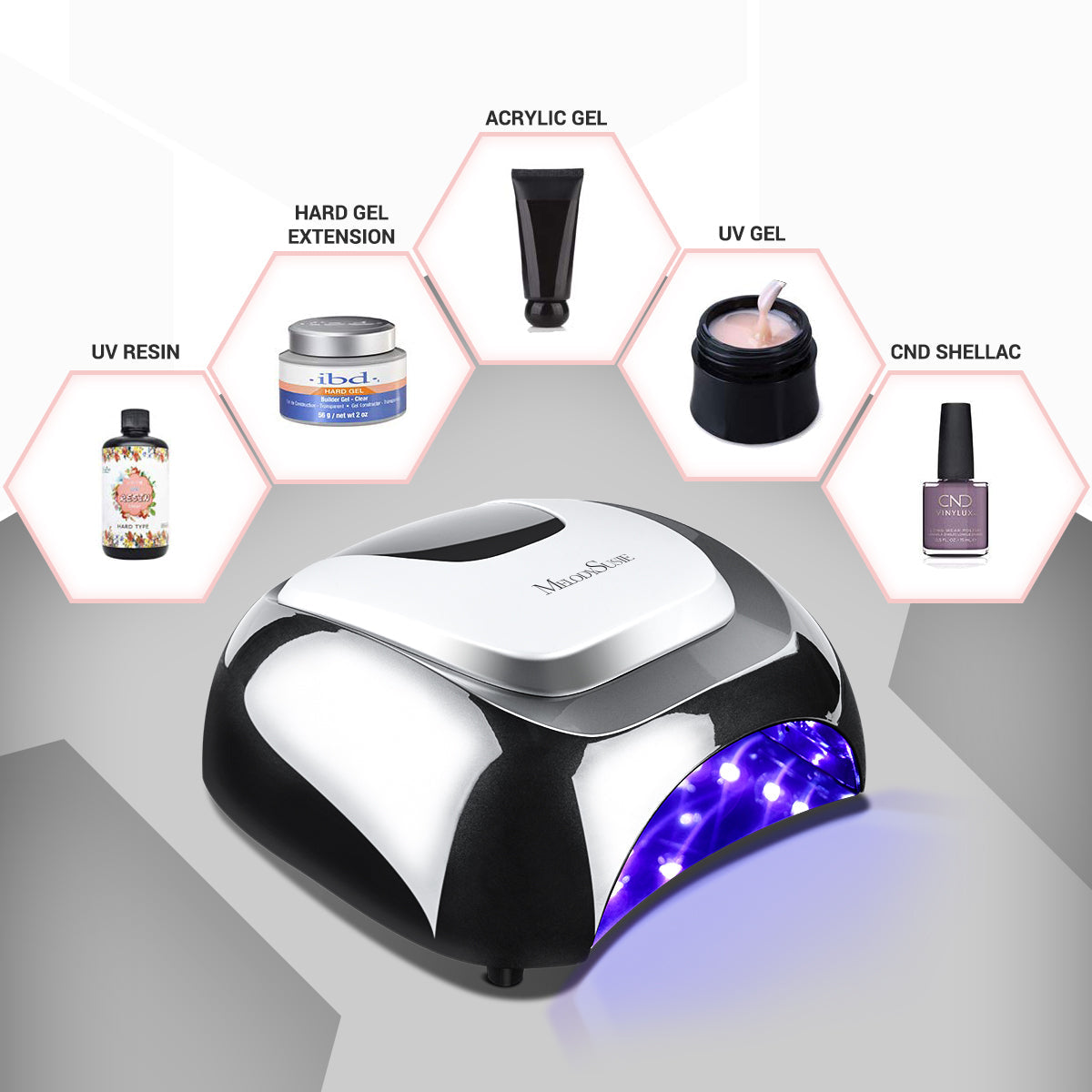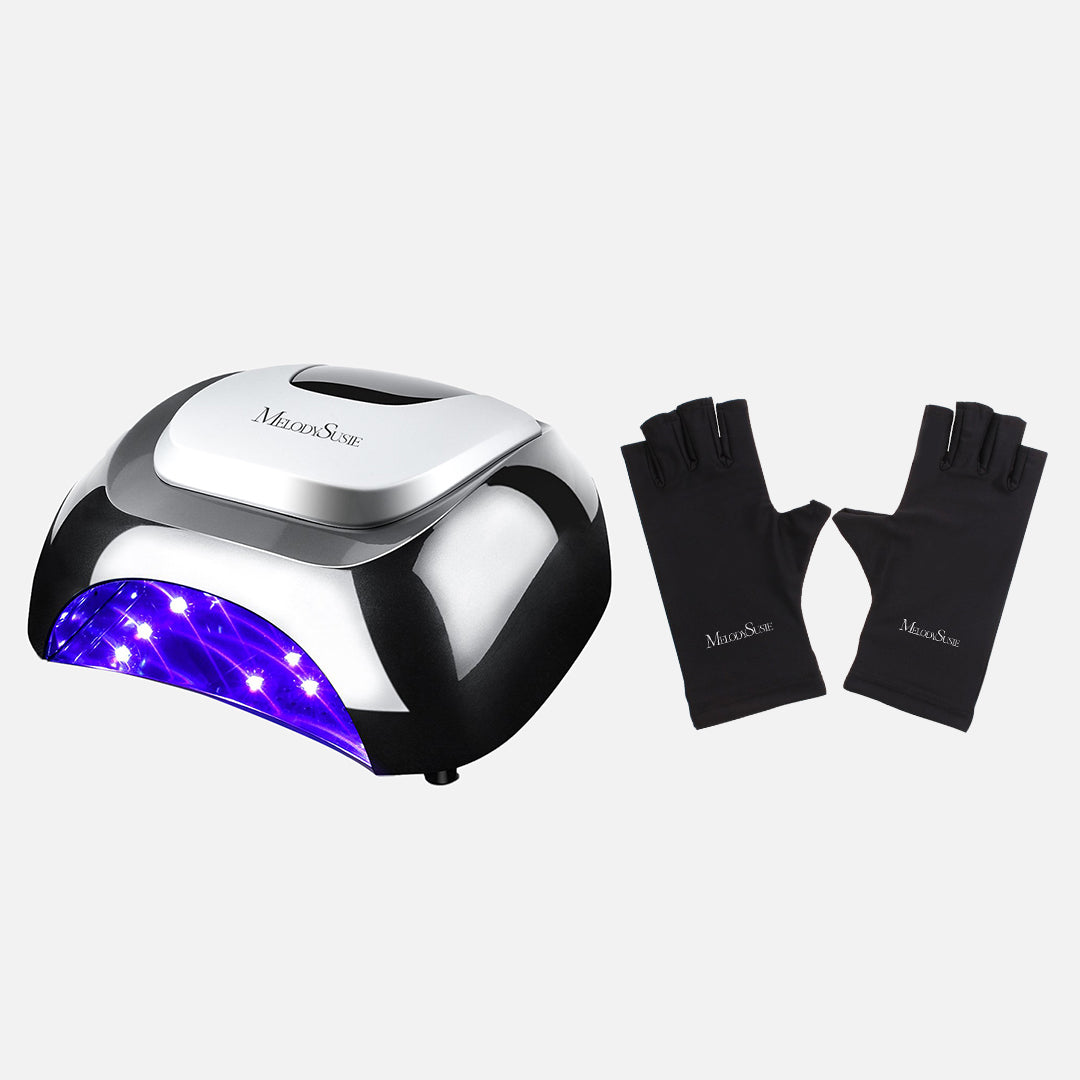 Aurora 4 (S-Pro27T) LED/UV Nail Lamp
*Please Note: Due to the update of our brand logo, we will randomly send products in either the old or new packaging, but it will not affect the product quality. Thank you for your understanding during this transition.

Features:

【High Power and LG Dual Light Source】48W powerful LED UV nail lamp which emit 365nm-405nm wavelength make the most kinds of LED and UV gel polishes dried all-around quickly, ideal for curing most Nail UV gel, UV top coat, UV Builder Gel, and led nail gel.

【Professional Salon Nail Lamp】27pcs long-lasting LED UV bulbs with a long lifespan, you don't have to consider replacing the lamp bead, it is high luminance and light efficiency, low electric power consumption, energy-saving, and environment-friendly. A high-quality nail lamp weighs 3.1Ib, is powerful at 48 watts with a unique timer button design for a salon. Ample space with a removable base can cure five fingernails or toenails.

【Safety and Sensor Design】Beads are not harmful to your eyes, hands, and feet and effectively prevent skins from blackening, the automatic sensor allows you to start or stop curing simply by inserting or removing your hands/feet.

【3 Timer Setting and Quick Drying Design】Randomly select or switch the working time: 30s, 60s, 90s as you needed. Curing time depends on the brand gel you used, the LCD light is on the back and displays the time you have settled, very convenient for the manicurist to control.

【Premium Materials】MelodySusie Gel Nail Lamp is made of premium Engineering ABS plastic and metal, which is sturdy and healthy. It is an ideal choice for salon and home use. It is an essential tool for nail art technicians and starters.

How to Use Our Nail Lamps

1. Use the appropriate auto-timed setting (per your gel polish's requirements) after apply gel polish, or simply insert your hand/foot and the lamp will automatically activate.
2. As our nail lamp features a smart motion sensor, avoid removing your hand until curing is finished. If gel polish is a bit tacky after drying, please wipe your nails with a gentle cleanser.
3. Please note our lamp works for all kinds of LED and UV gel polish.

Notice

UV light cures UV gel polish which has 350-380nm photo initiator.

LED light cure LED gel polish which has 380-410nm photo-initiator.

Dual-Band Mixed LED/UV emits 350-410nm wavelength to cure both UV and LED gel polish.

Note: According to the receiving address, the package includes a national standard plug or a conversion plug.
Use code MSOFF15 to get 15% off on orders over $149.99 (gift boxes are not included)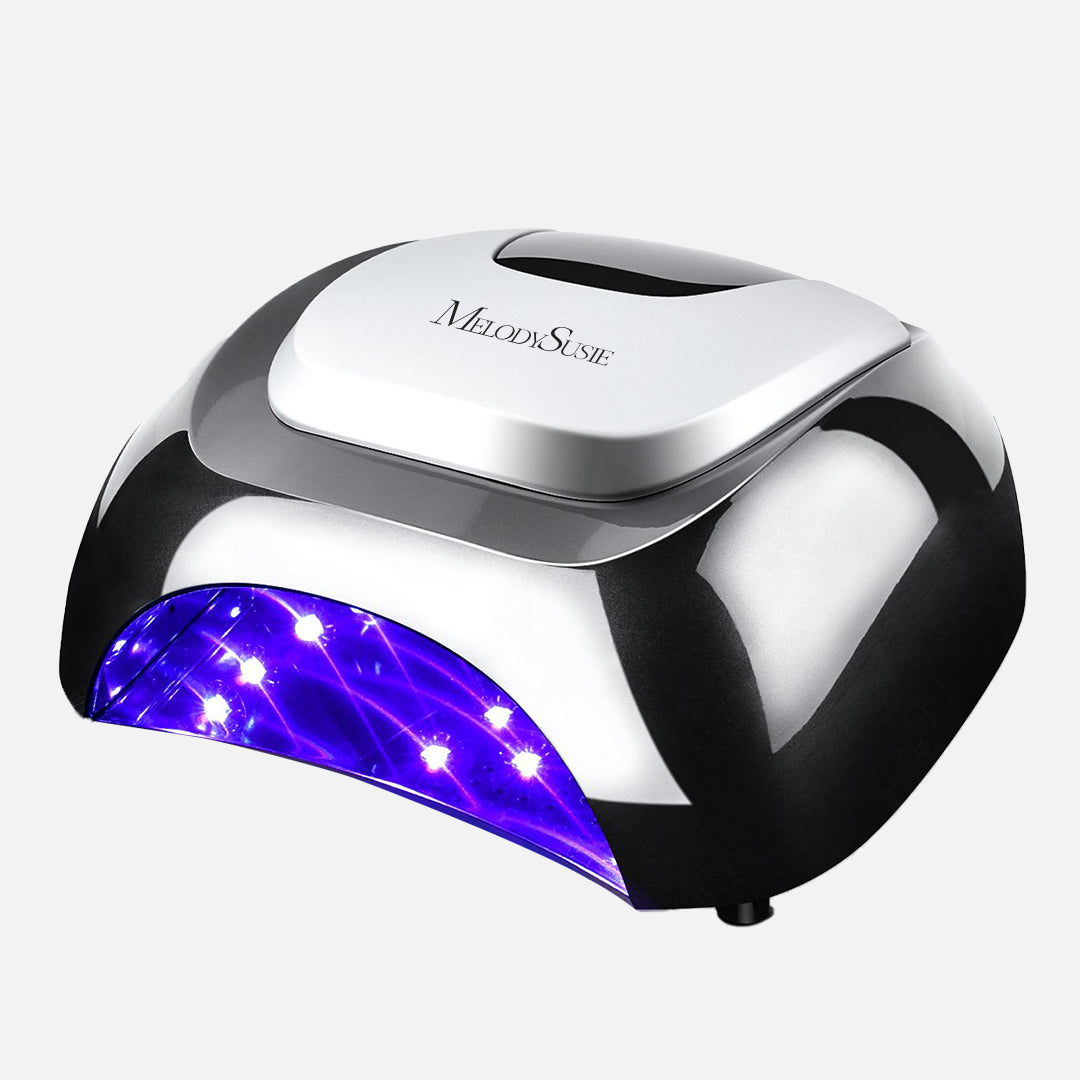 This product is rated 5.0 of 5.0 stars.
It has received 26 reviews.