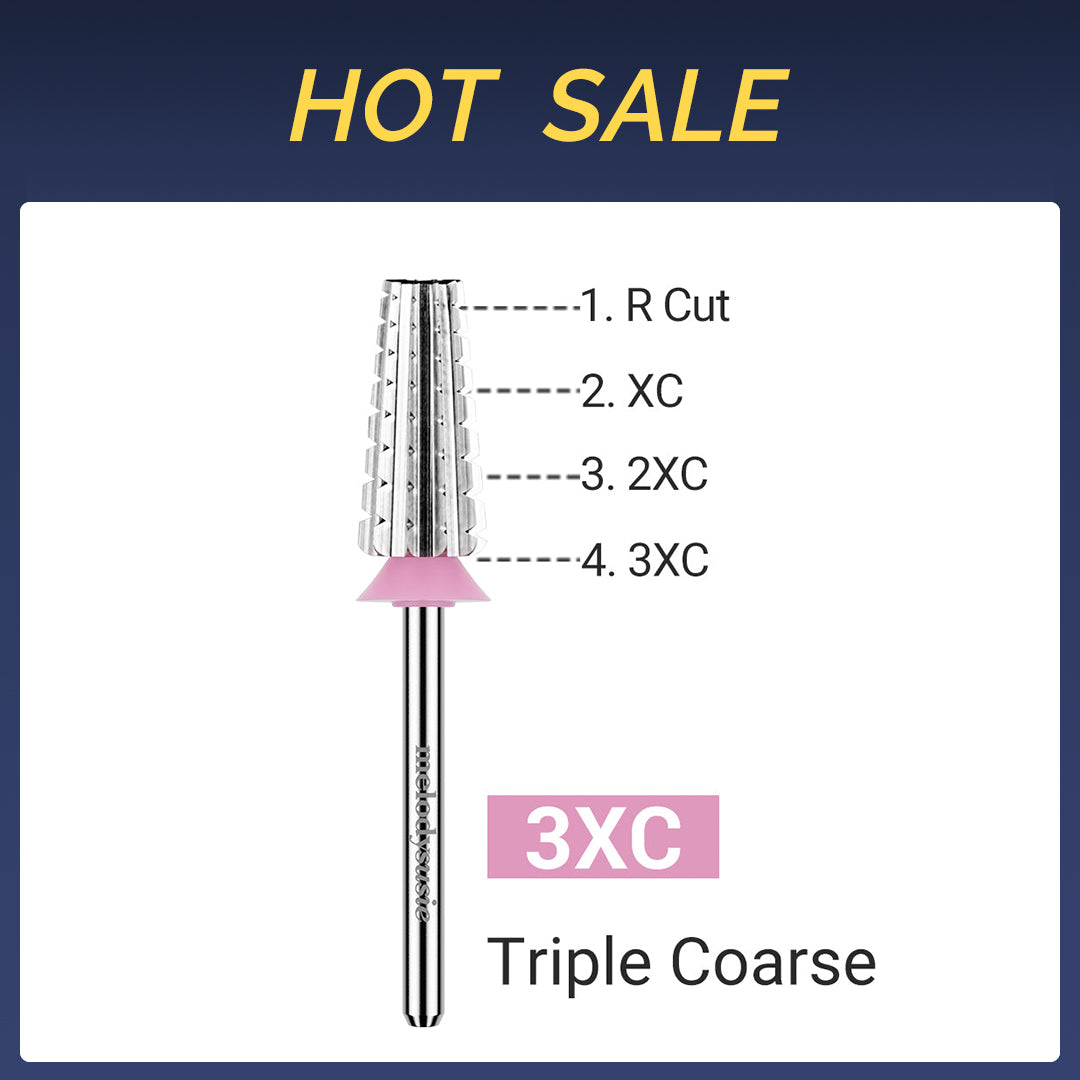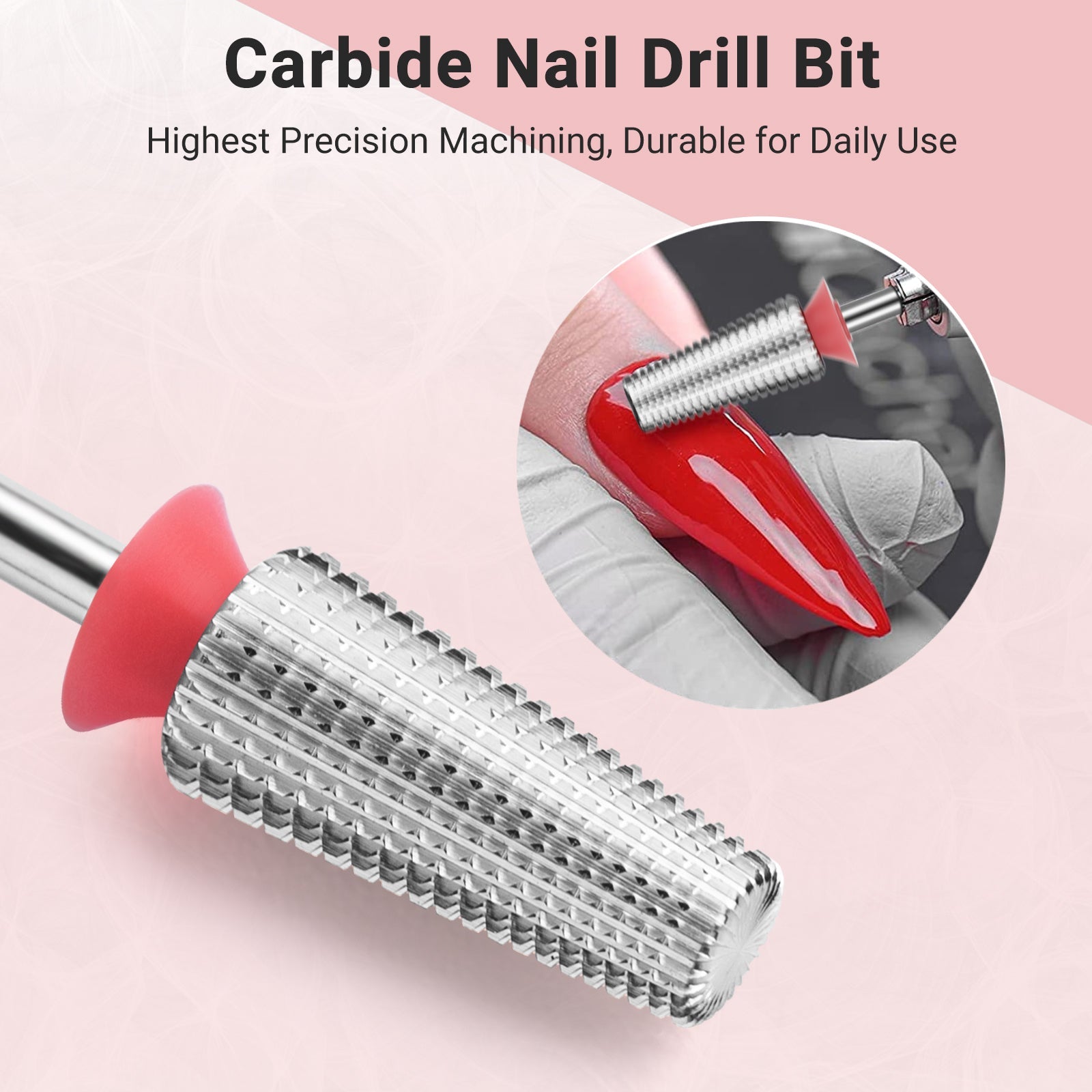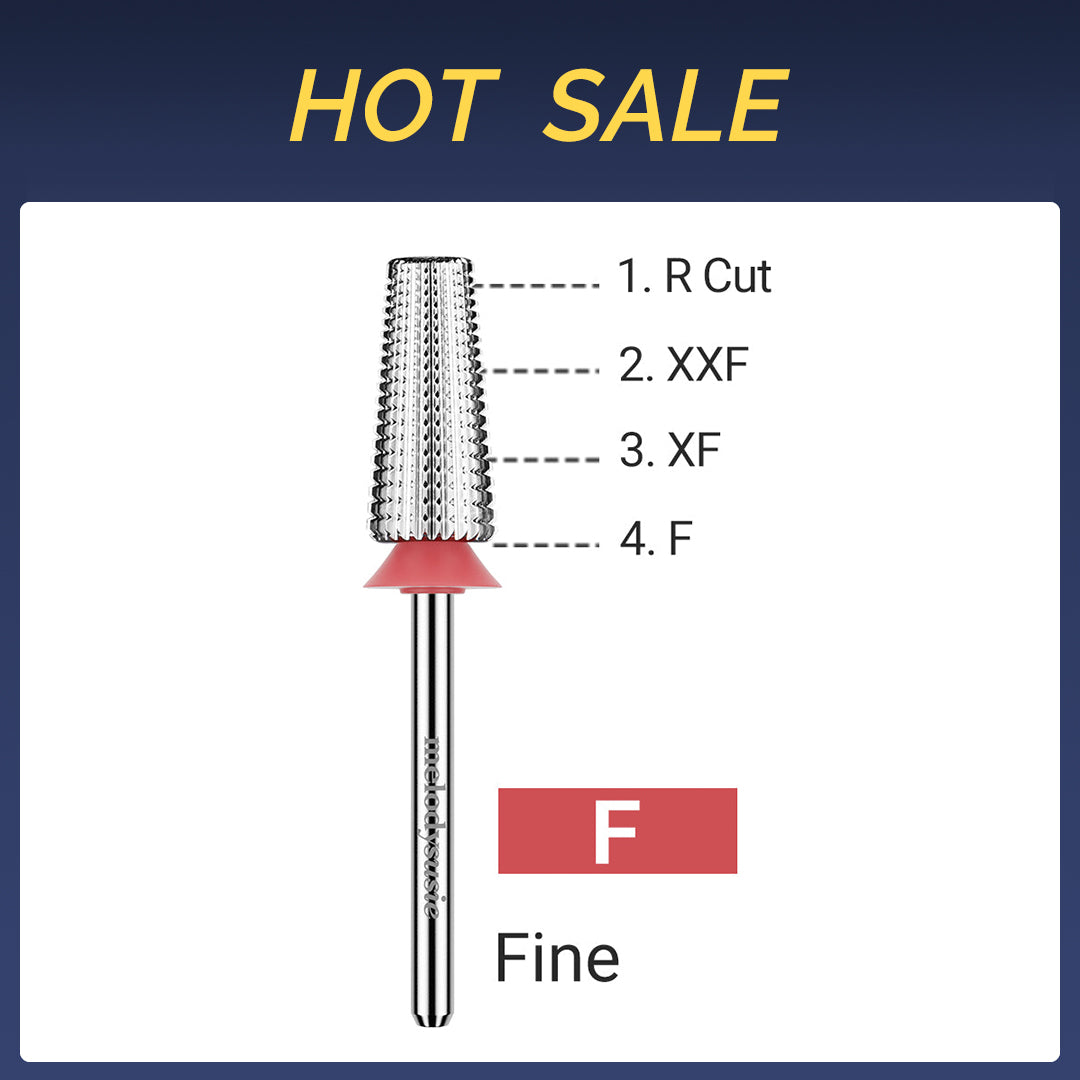 Tungsten Carbide Professional 5 in 1 Nail Drill Bits
*Please Note: Due to the update of our brand logo, we will randomly send products in either the old or new packaging, but it will not affect the product quality. Thank you for your understanding during this transition.

 


Features:

5 in 1 Straight Cut Carbide Nail Drill Bits | Color: Silver | Grit: XF, F, M, C, XC, 2XC, 3XC | Shank Size: 3/32'' | Two-Way Rotation.

Multifunctional: Include 5 different functions that can be used to clean the cuticle area, prepare the nail bed, shape and shorten the nail, smooth and remove on the surface, and clean under the nail. The Coarseness on the drill surface changes from top to bottom: Top is for cutting dead skin, 2nd part is Double Fine, 3rd part is Extra Fine, and the bottom base is Fine grit.
Two Rotate Direction: Designed to cut smoothly in clockwise and counter-clockwise directions for both two hands. Works for both left and right hands that can choose the direction in a different situation. It needs that a nail drill that has a forward and reverse function.

Professional Nail Drill Bits: Made of the hardest carbide tungsten material, the bits are hard-wearing, sharp, durable, and also crafted with delicate. Fast to remove acrylic nails, dip powder, polygel, and hard gel nails.
Fits Well with Most Nail Drill: Universal 3/32" (2.35mm) stainless steel shank perfectly suits most professional electric nail drills on the market.

 

Two Way Rotation

7 Different Ring Colors

Multi-function

Designed to cut smoothly in clockwise and
counter-clockwise directions for both two
hands.
Suitable for Left-handed or Right-handed
use, smoothly filing or carving for flawless
results.

The ring of the 5 in 1 nail drill bits can avoid
dirt and debris clogging the drill handles to
extend longer use.

Triple Coarse-Pink

Double Coarse-Orange

Extra Coarse-Black

Coarse-Green

Medium-Blue

Fine-Red

Extra Fine-Yellow

Three different coarseness of grits,
multifunctional for acrylics or hard gel nails
polishing.
The round top can use for cuticle removal
and prevent your skin from hurting.
The nail bit has Double Fine Grit on the top,
Extra Fine Grit on the middle, and Fine Grit
on the base of the bit, all-in-one nail drill bit
allows you for a multi-purpose nail file.

 

 

 
Use code MSOFF15 to get 15% off on orders over $149.99 (gift boxes are not included)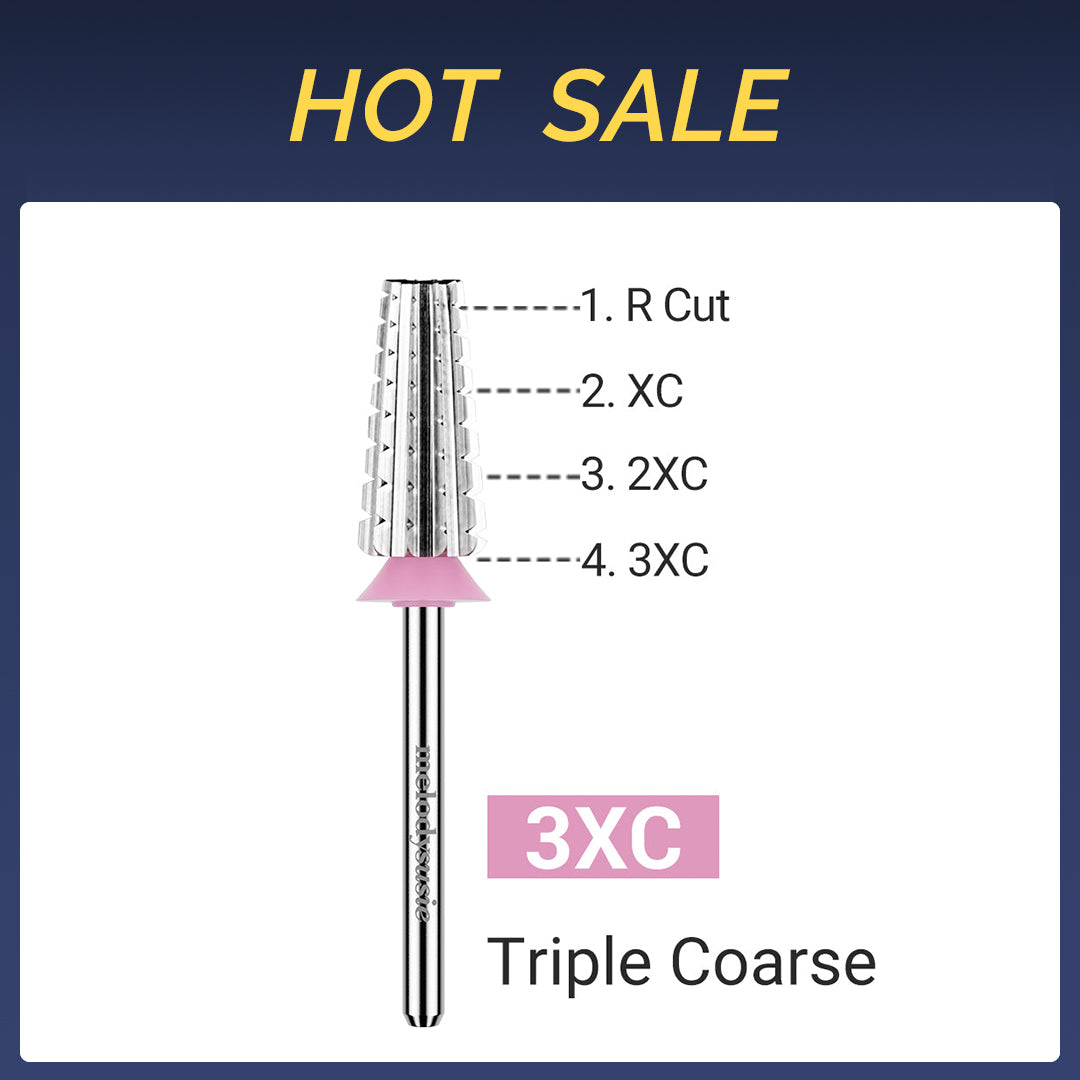 This product has no reviews yet.