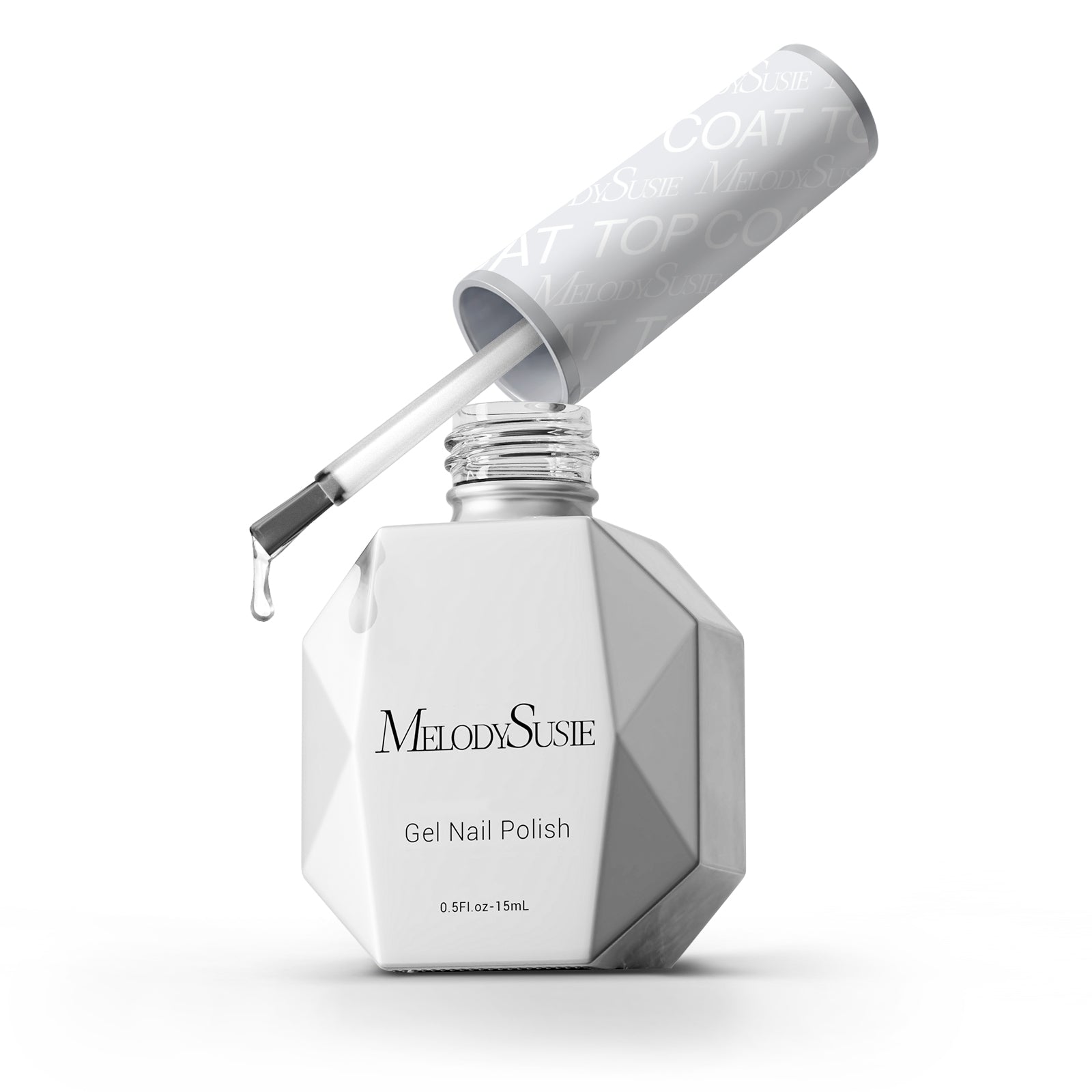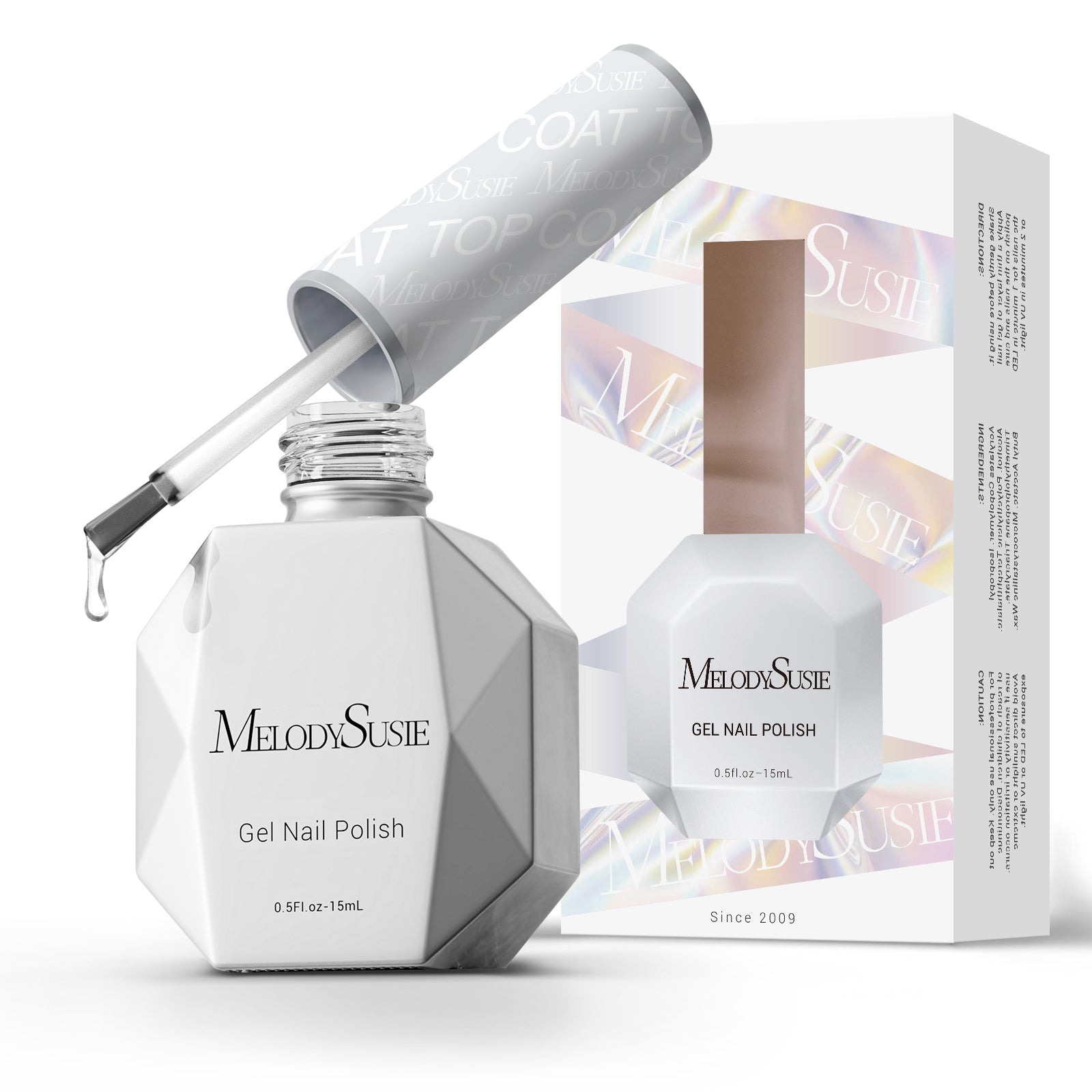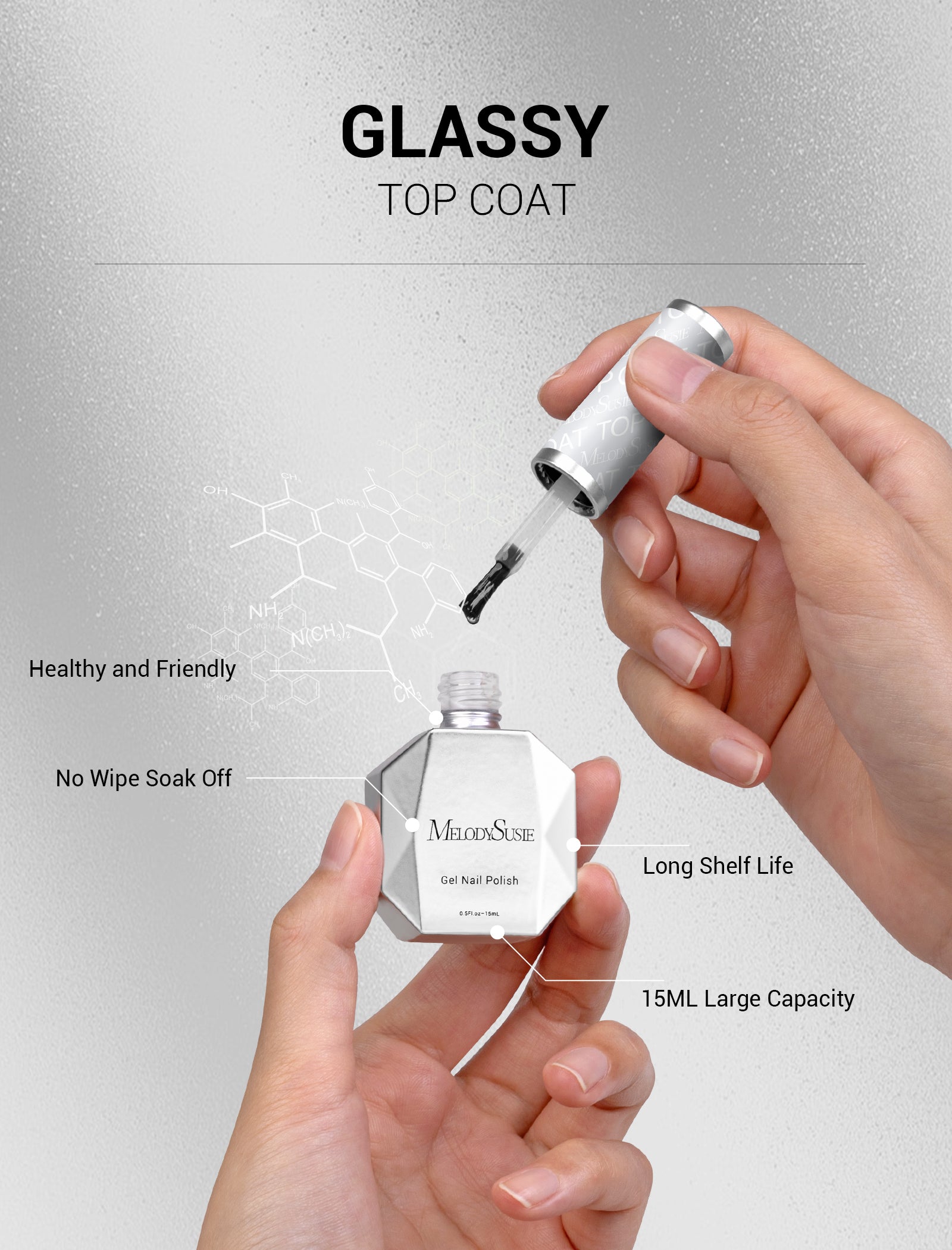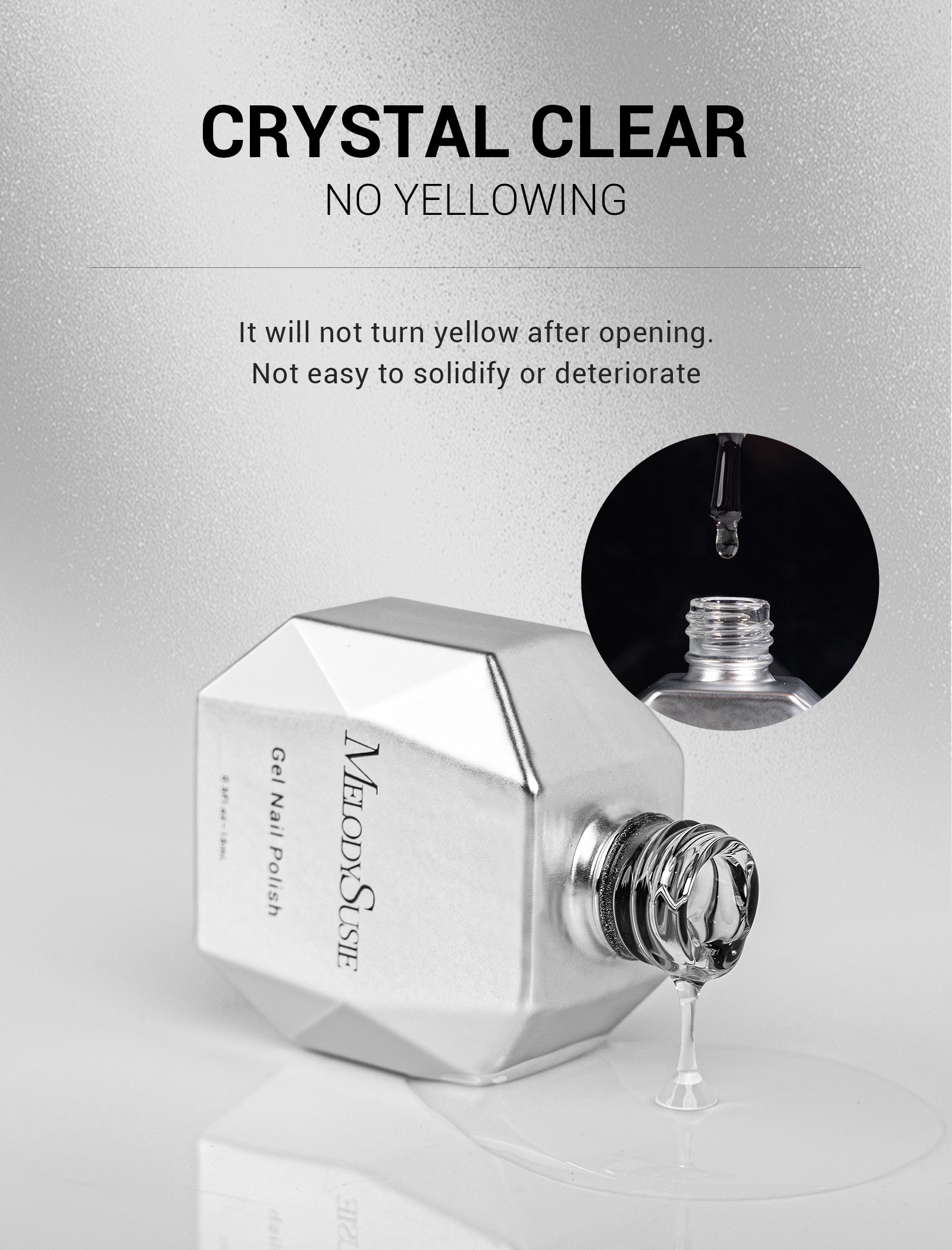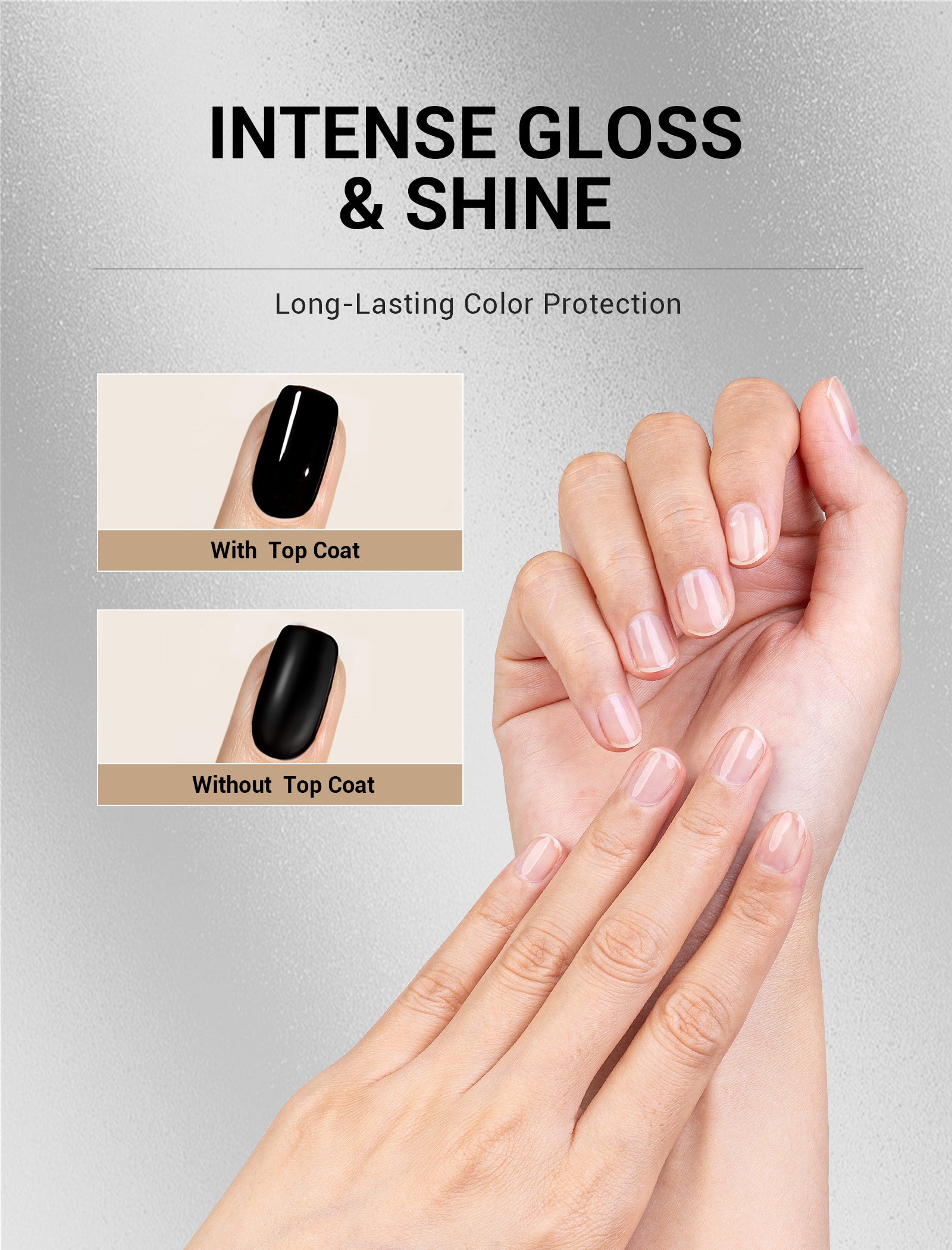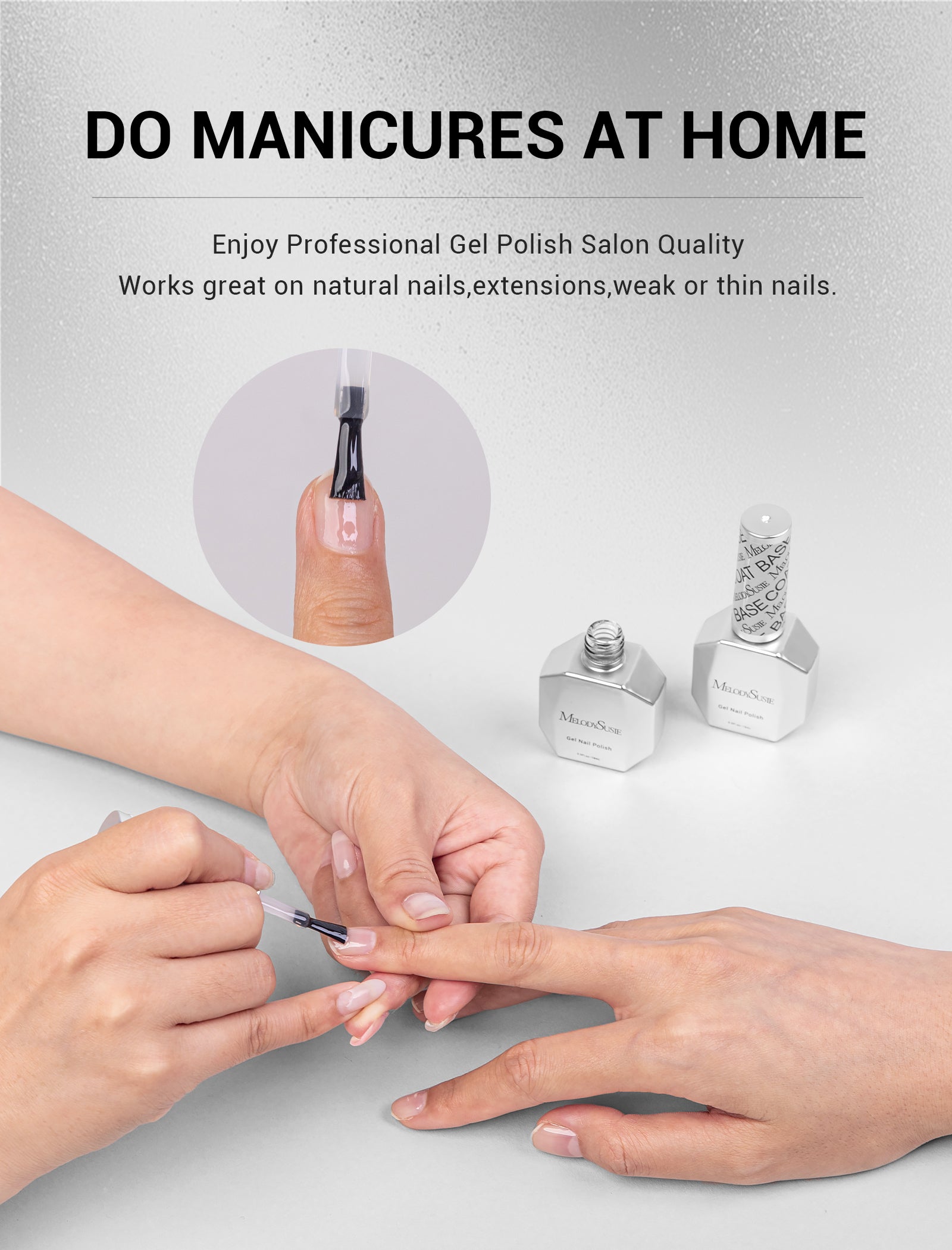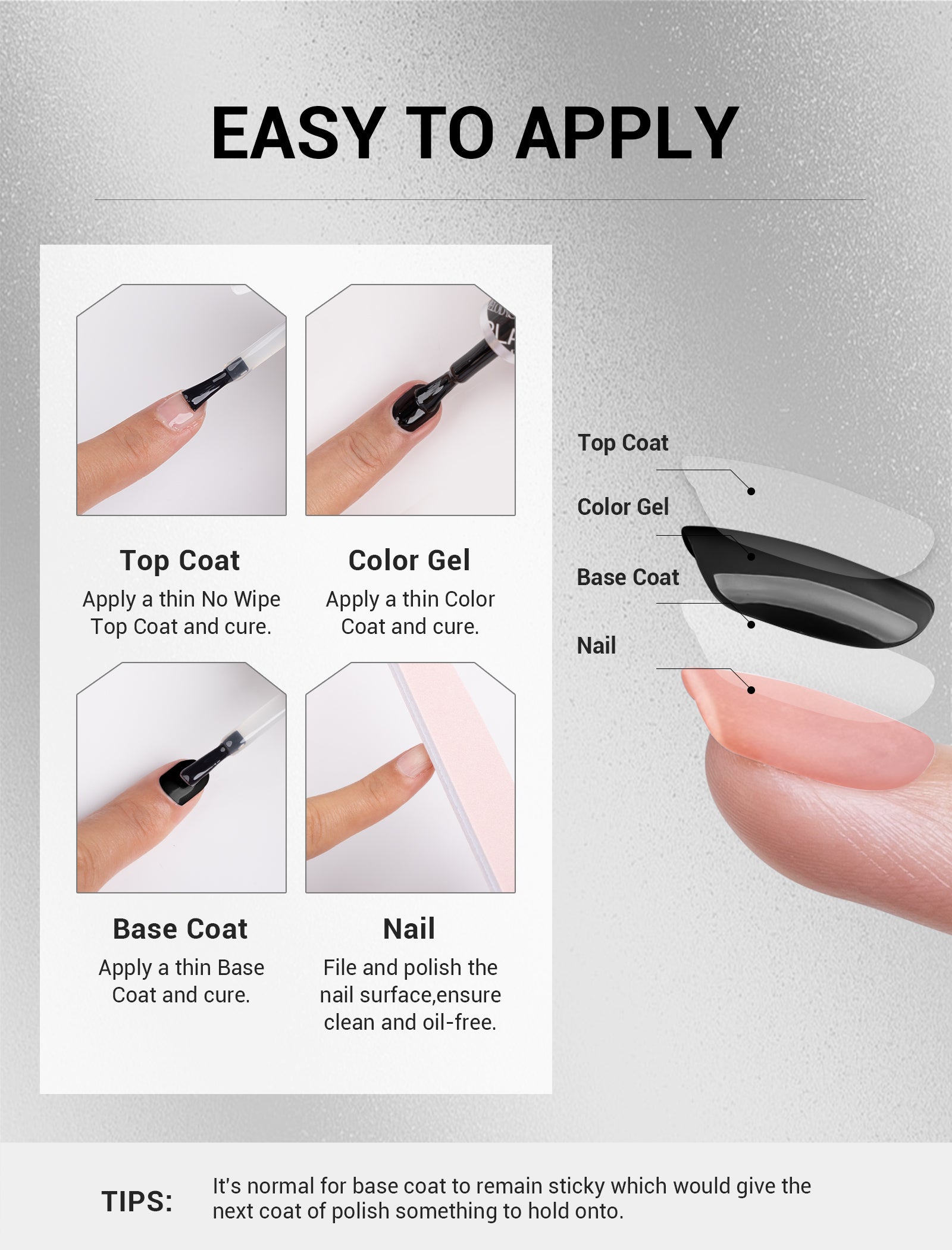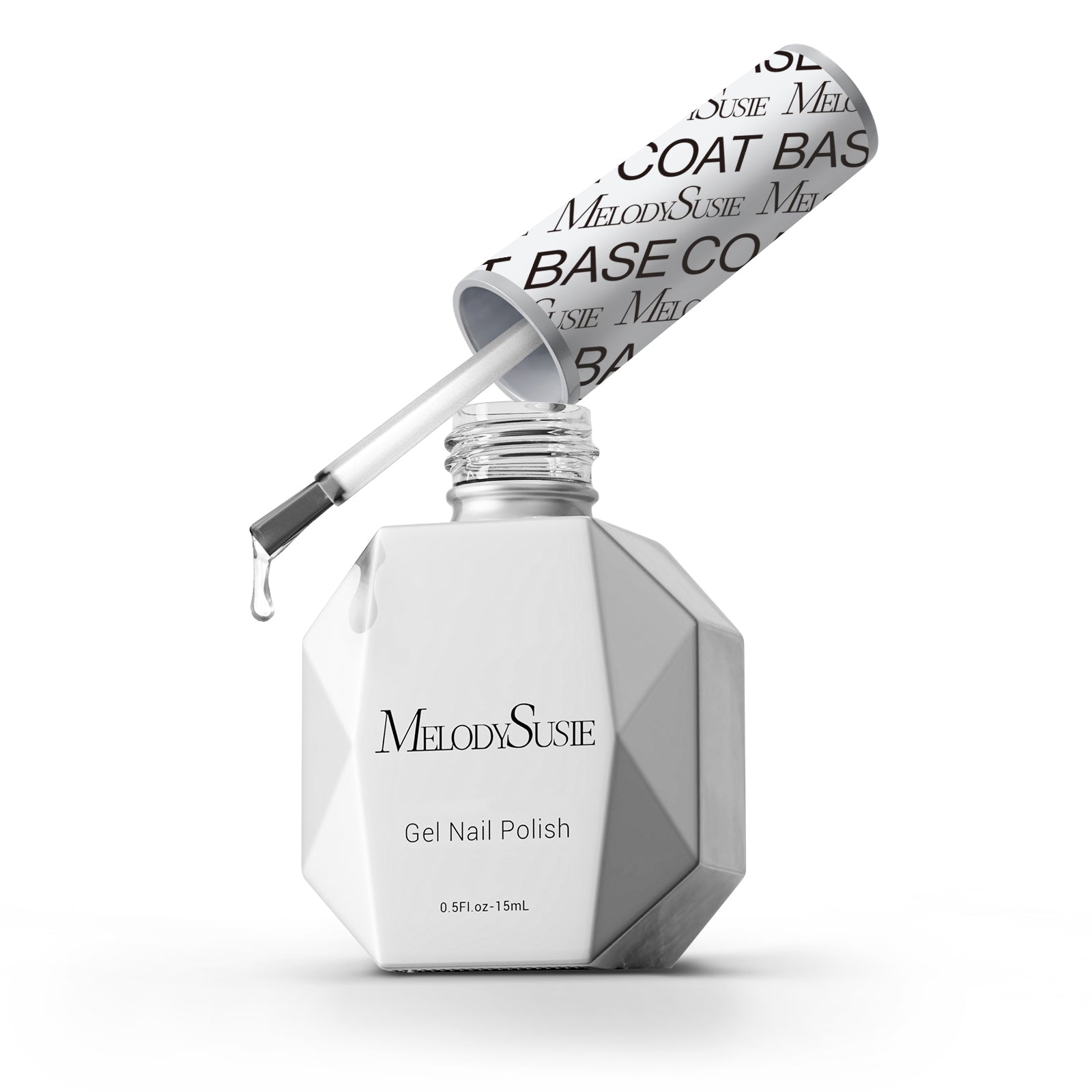 Top & Base Coat - Gel Nail Polish(15ml)
Features:

【Long Lasting for 21+ Days】 The nail top coat provides hard smooth protection against chips, nicks or smudges on the nails. Long lasting for 21+ days with perfect shine, no sticky layer comesout.
【Environmental & Healthy:】MelodySusie top coat is made of natural resins and ingredients, non-toxic, non-yellowing, low odor, and skin-friendly.No harsh ingredientsor adhesives that lead to damaged nails.
【Smooth & Easy application】 The Gel Polish Top Coat brings smooth application. The brush easy to cover the edge, one stroke formation.Suitable thickness makes you easy to apply, easy for a starter to DIY nail designs at home.
【Strong Protection:】MelodySusie top coat produces excellent adhesion between the nail beds and colored gel. Thinner means stronger. No wipe glossy top coat helps protect nail surface to make your nail art last longer. LED/U V lamp for at least 60 secs.
【Notice】May cause an allergic reaction by skin contact in rare cases. Do a test before using it to check for any reaction.Stop using immediately once feeling uncomfortable.Avoid the gel nail polish contact with eyes,mouth and skin.If this phenomenon occurs,wash immediately with water.If you feel unwell, contact the doctor immediately.Please also keep out of the reach of children.Any problem, please contact us!

Note: Our gels are not HEMA FREE. Only used for nail and Non-direct contact with the skin. Wash immediately if contact occurs. May cause an allergic reaction by skin contact. Read directions for use carefully. Only used for nails. Avoid contact with eyes, mouth, and skin. Rinse them immediately should the product comes into contact with them. If there is any incident, contact the doctor immediately. Stop using the product if redness and itching develop. If the symptom persists, consult a doctor. Keep the products away from children.