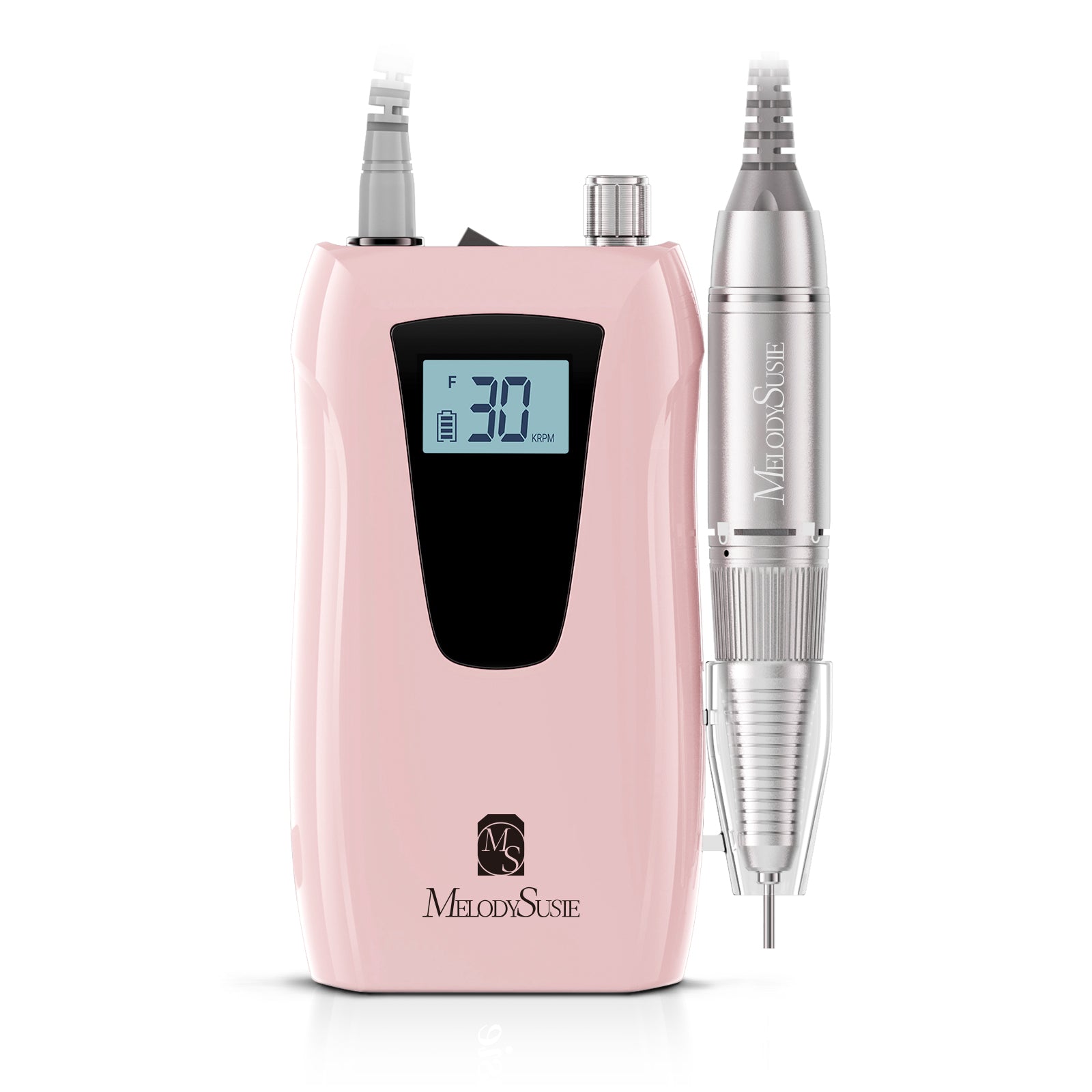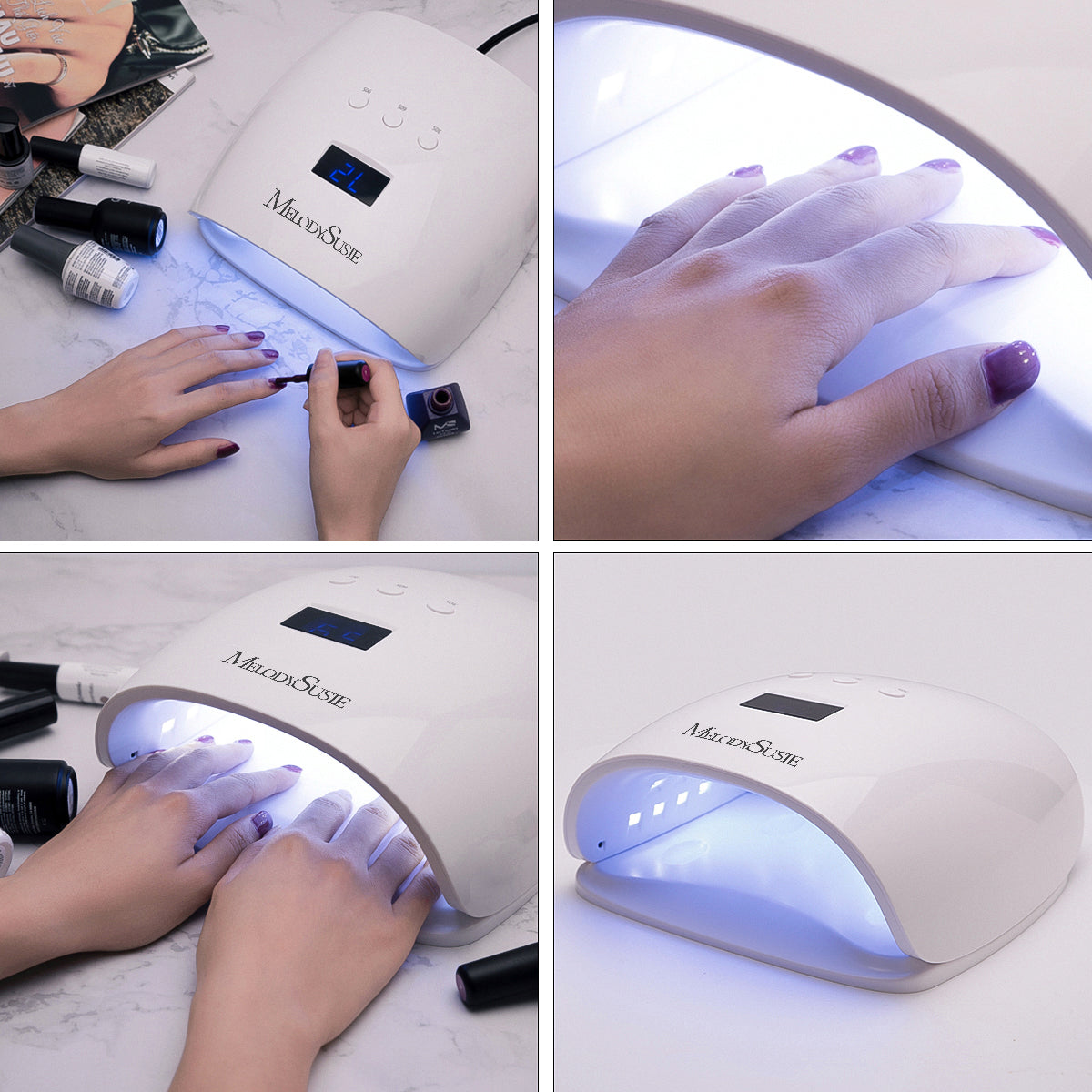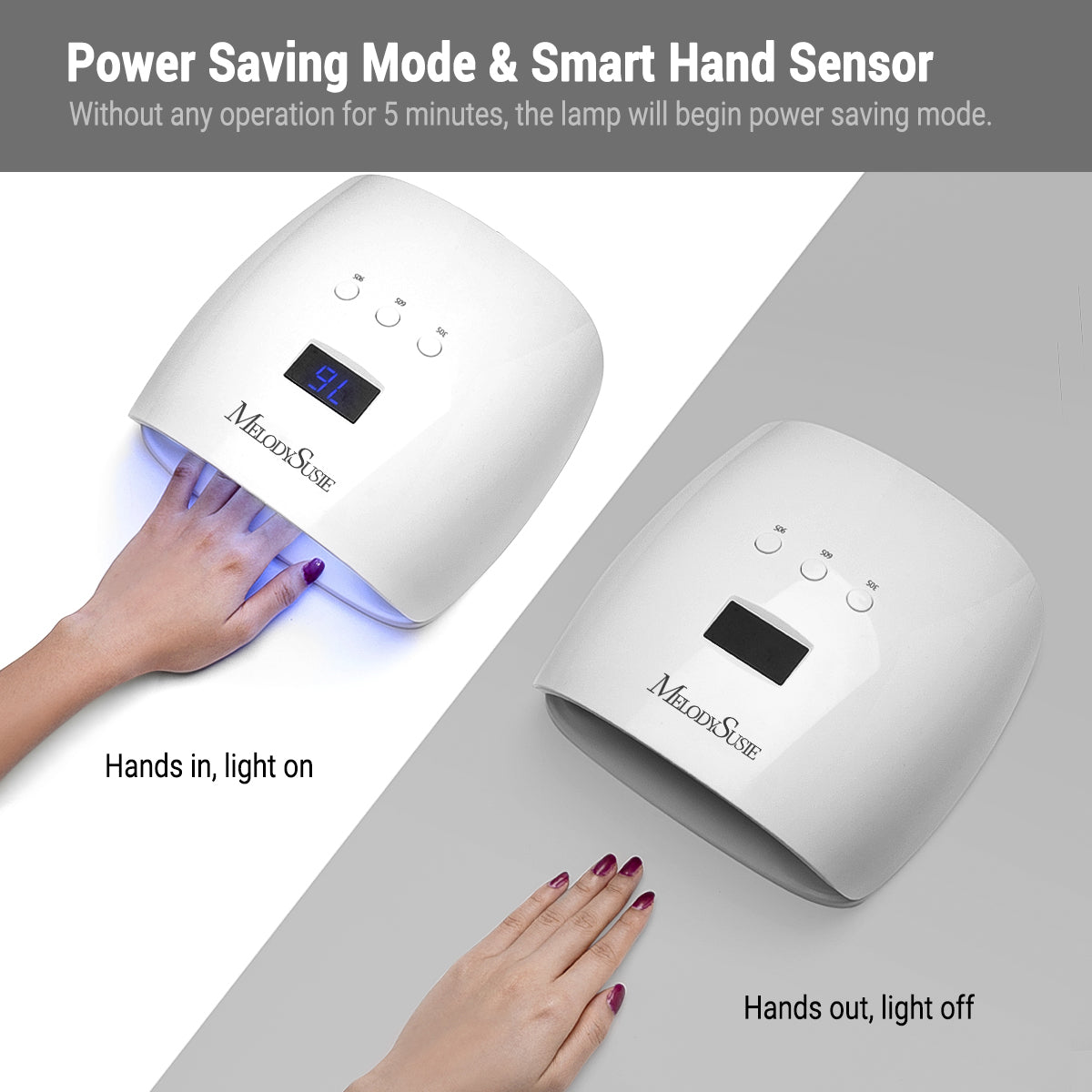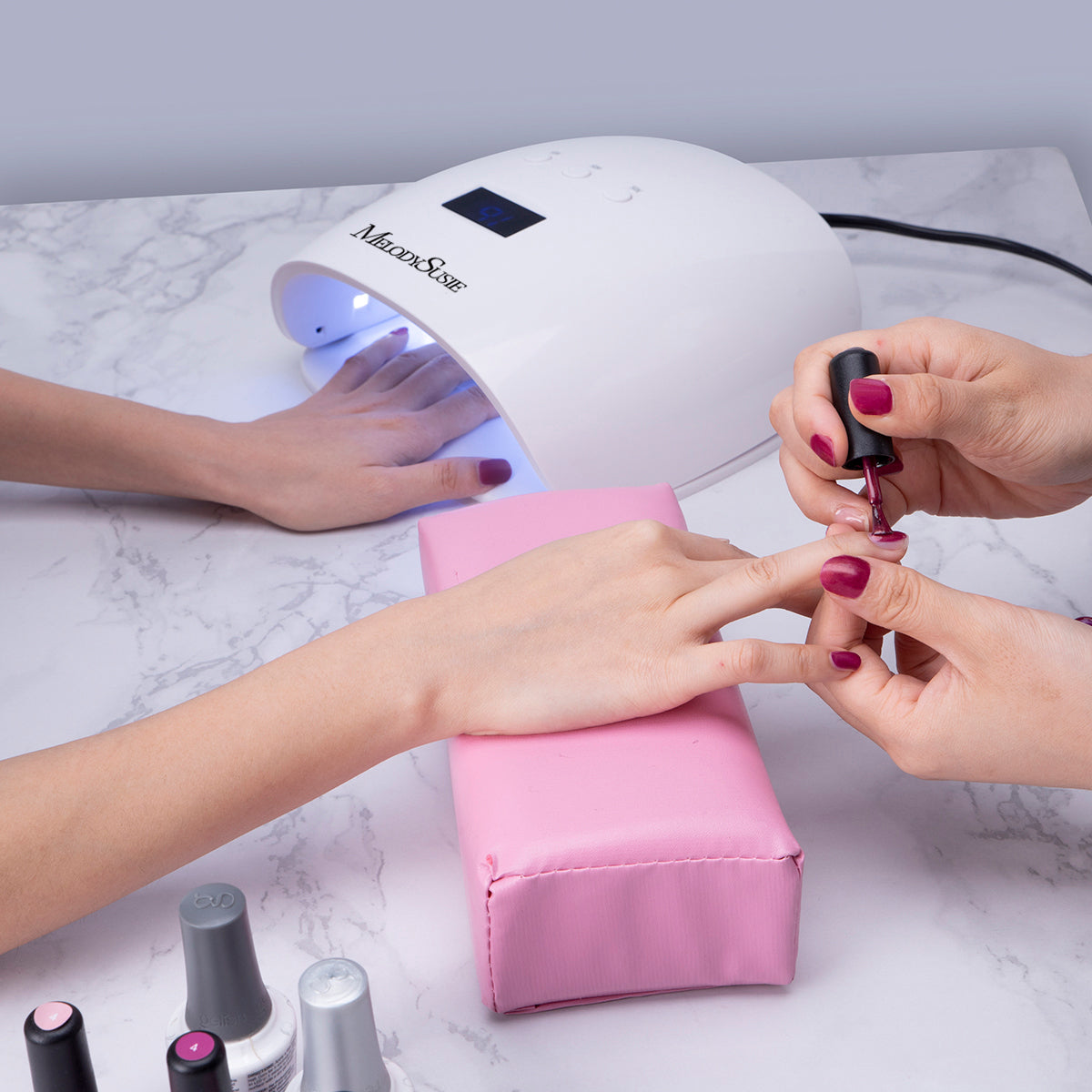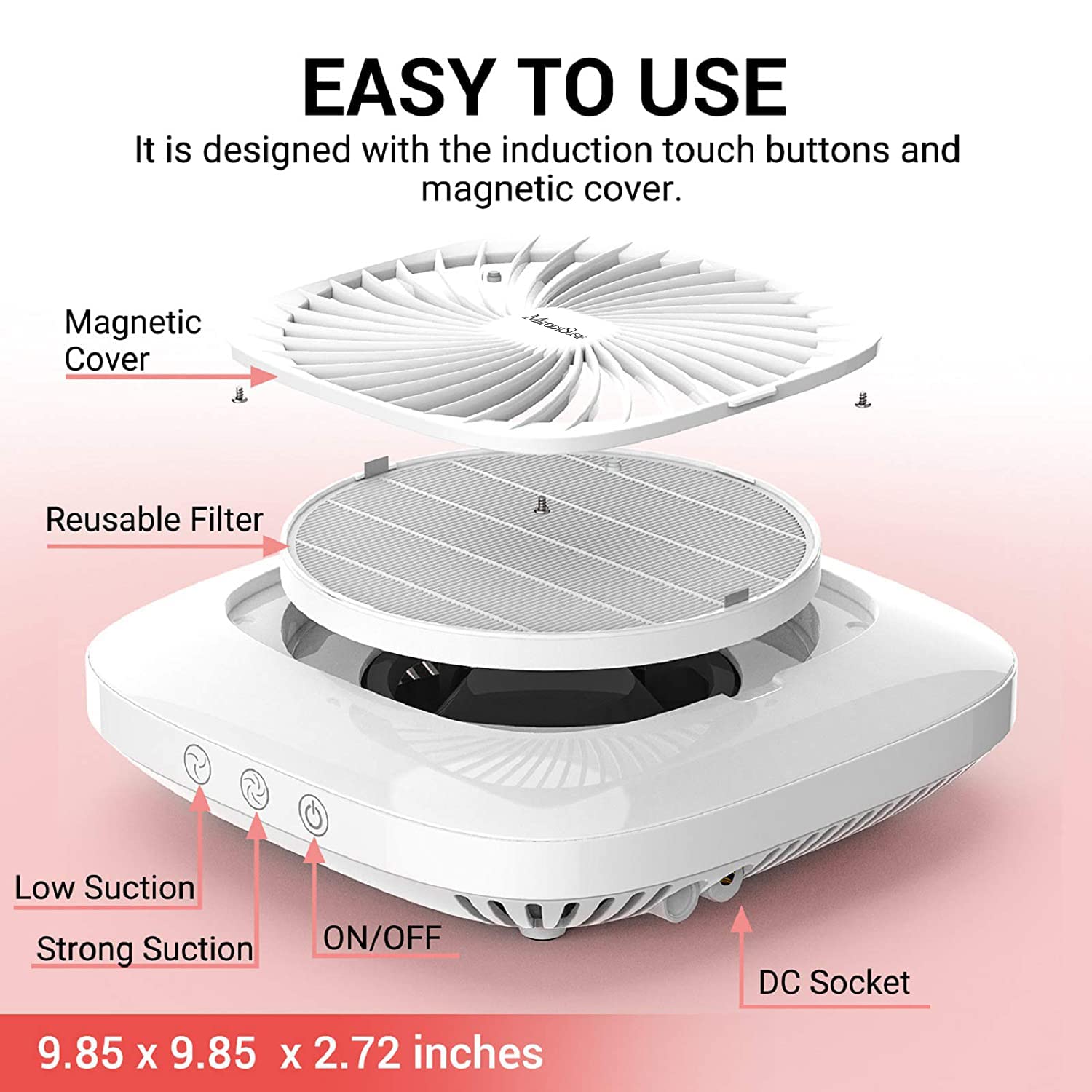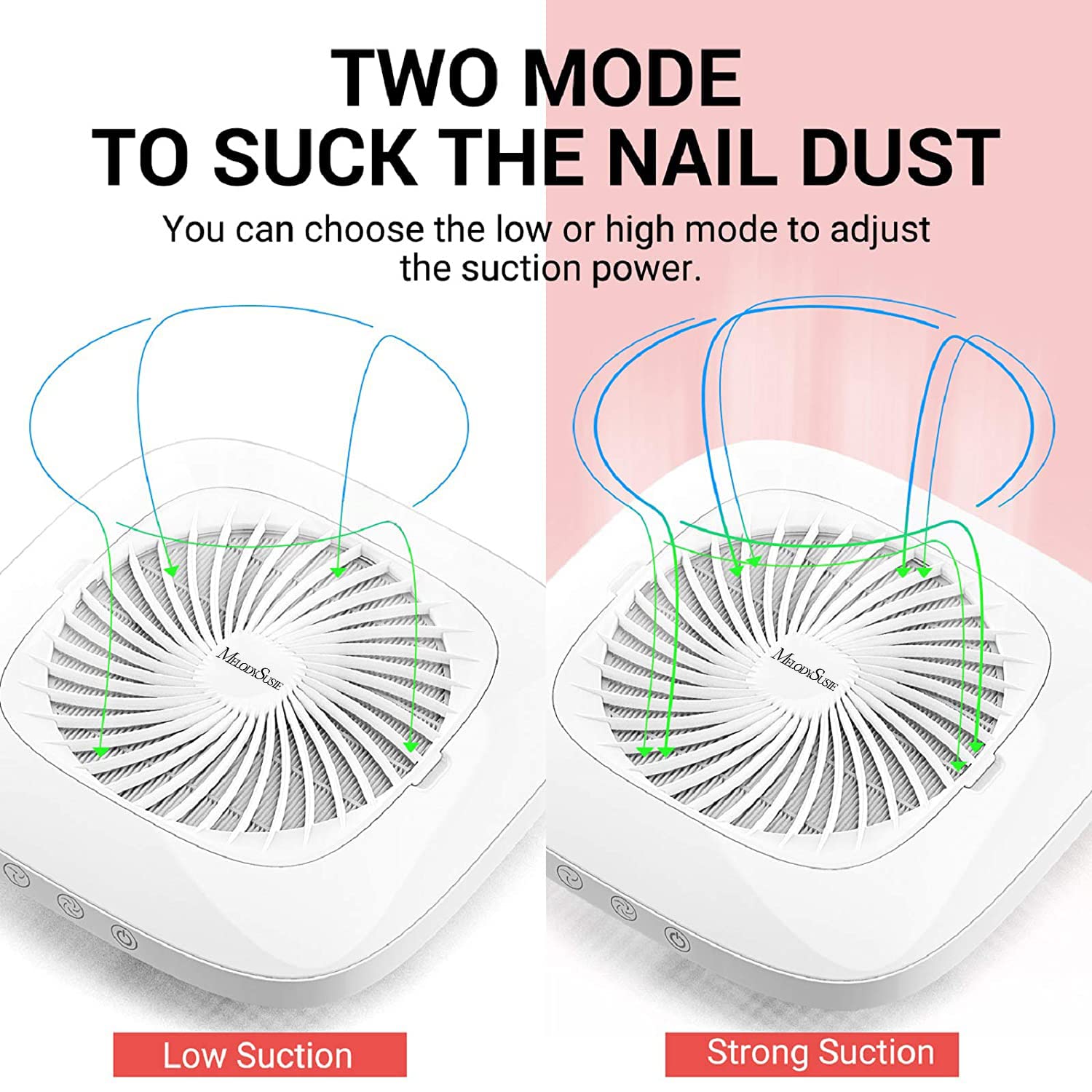 SE1-Selene Sets
Features: 

【High Speed up to 30000RPM】This professional nail drill is equipped with a high-quality bearing, which enables it to work smoothly at a high and adjustable speed (0-30000 RPM) by rotating the speed control knob easily. It is an ideal nail file for professional technicians in salons.
【Rechargeable & Cordless】With a large battery capacity(2000mA), you can use this nail drill anywhere anytime. The portable nail drill machine is fully charged for about 2.5 hours, the electric nail file will work up to 7 hours. Your operation status will be displayed on the smart LCD screen, including the RPM, direction, and battery, all are clear at a glance.
【Top Quality Torque】MelodySusie portable nail drill comes with superior torque to avoid it from stopping occasionally when applying appropriate pressure. The lightweight handpiece is made of a special aluminum alloy material. Ample ventilation holes are designed to dissipate heat effectively. Ultra-smooth operation with lower heat and lower noise.
【Easy to Operate】One press the F/R button to change the rotating direction of the bit, double side for handpiece fixture. It's suitable for both right-handed and left-handed manicurists. A Belt clip of the body case allows you to hang it on your belt on the waist and it is compact enough(6.18*4.13*1.54 inch) to pack into your traveling bag or case.
【Multifunctional Nail Kit】With 8 kinds of professional metal/ carbide/ ceramic nail drill bits (also works with all kinds of 3/32" shank bits), This efile meets your multiple manicures needs for trimming, grinding, carving, cutting, and polishing for all nail arts as well as cuticle removal.

Hello! SE1-Selene Kit - Pink

This kit contains:
-SE1-Selene Rechargeable Nail Drill 30,000 RPM (Pink)
-Professional Sanding Bands with Mandrel (300pcs)
-Gold Carbide Nail Drill Bits Set (7pcs)


Manicure Beginner Selene Kit Pink

This kit contains:
-SE1-Selene Rechargeable Nail Drill 30,000 RPM (Pink)
-EOS 9 LED/UV Nail Lamp
-UV Shield LYCRA Gloves (Black)
-Ceramic Nail Drill Bits Set (7pcs)
-Colorful Professional Sanding Bands (300pcs)

Selene Dust-Free Kit Pink

This kit contains:
-SE1-Selene Rechargeable Nail Drill 30,000 RPM (Pink)
-Nail Dust Collector (White)
-Nail Art Dust Remover Brush
-Blue Carbide Nail Drill Bits Set (7pcs)
-Acrylic Nail Clipper 3 in 1 Kit

Selene Full Set Pink

This kit contains:
-SE1-Selene Rechargeable Nail Drill 30,000 RPM (Pink)
-EOS 9 LED/UV Nail Lamp
-Nail Dust Collector (White)
-UV Shield LYCRA Gloves (Black)
-Acrylic Nail Clipper 4 in 1 Kit
-Nail Art Dust Remover Brush
-Colorful Professional Sanding Bands (300pcs)
-Ceramic Nail Drill Bits Set (7pcs)
-5 in 1 Nail Drill Bits C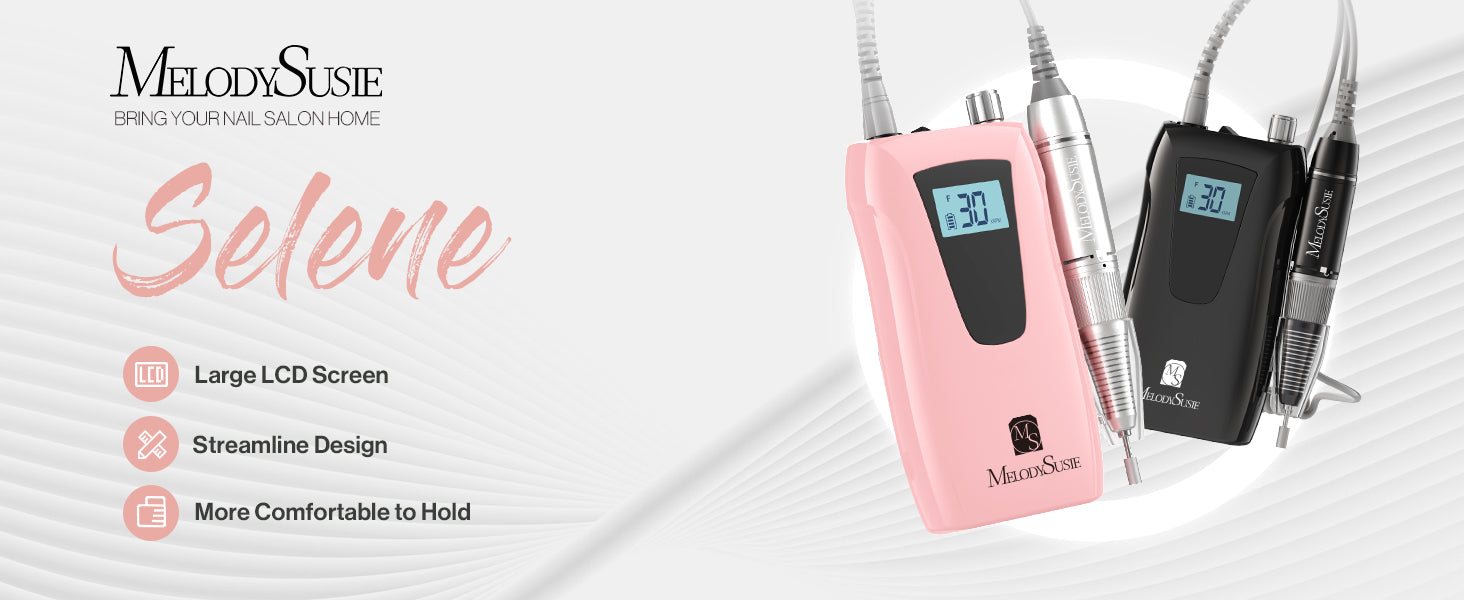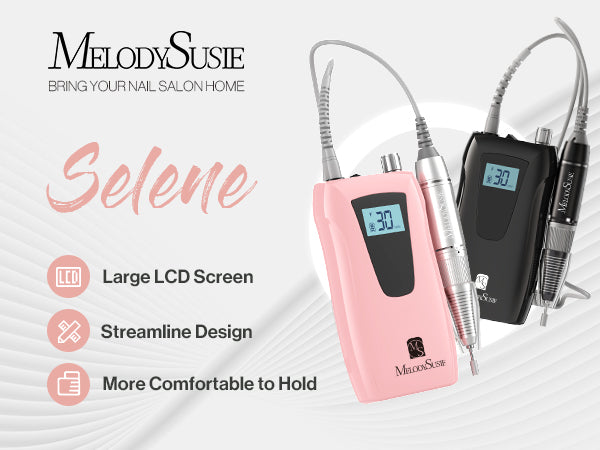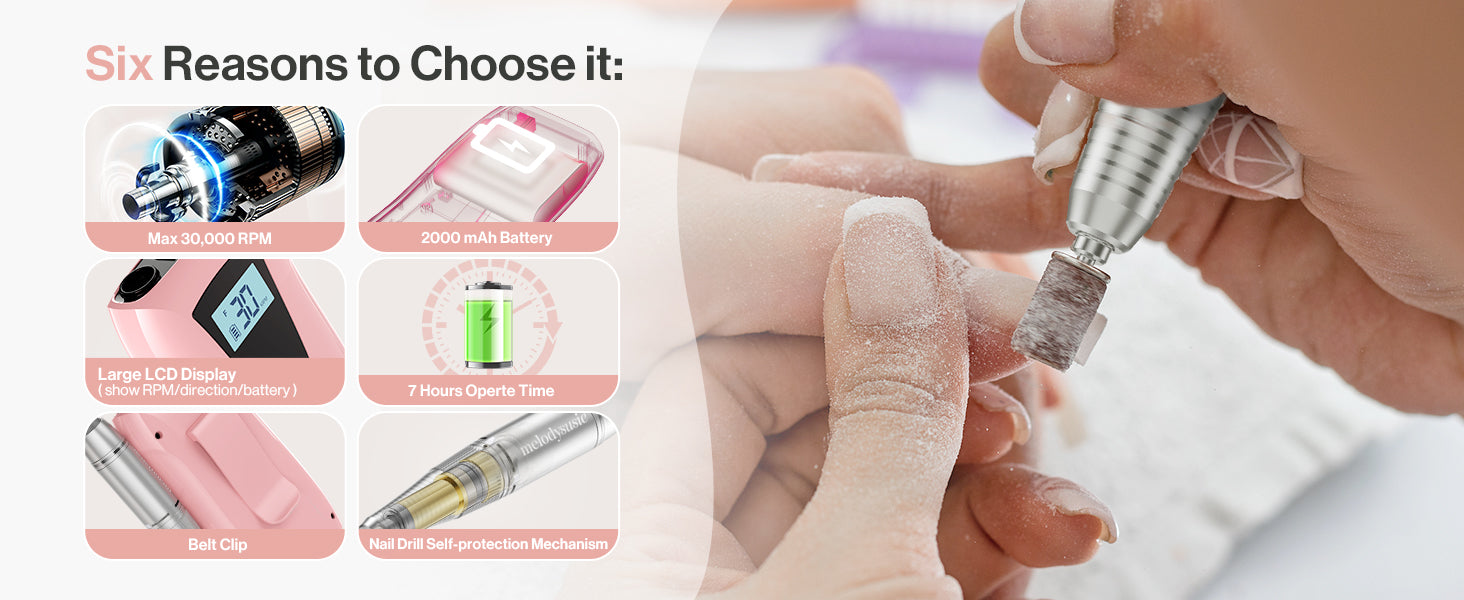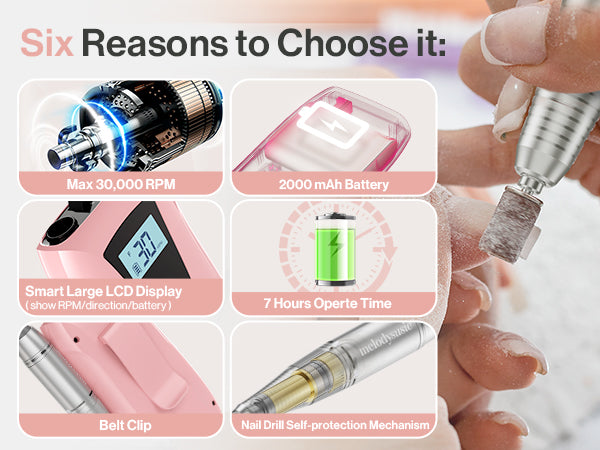 Compare
Which nail drills are made for you ?
Not sure which one to choose? We selected our most popular nail drills. Compare them and choose the best one for your needs.
Technical Details
This professional nail drill is equipped with a high-quality bearing, which enables it to work smoothly at a high and adjustable speed (0-30000 RPM) by rotating the speed control knob easily. It is an ideal nail file for professional technicians in salons.
Package
1 x nail drill, 1 x 106 pcs pack sanding bands, 1 x 8 pcs nail drill bits set, 1 x power supply, 1 x user manual
Using Tips:
1. Please use the adapter in the original package. When the nail drill is rotating, please turn off the switch before replacing the nail drill bit.
2. Please do not pull the power cord or let the device drop or by other impacts.
3. A high-speed motor will inevitably generate heat, so please do not use the nail drill for too long each time. When you feel that the nail drill is overheated, please stop using it immediately and wait for the heat to dissipate before using it again. (no more than 20 minutes of continuous use each time is recommended)
4. Please do not use the device when the connecting wires broke and do not touch the plug with a wet hand to prevent electric leakage and shock or fire. Do not operate in wet or moist conditions/Only a dry cloth is allowed for cleaning.