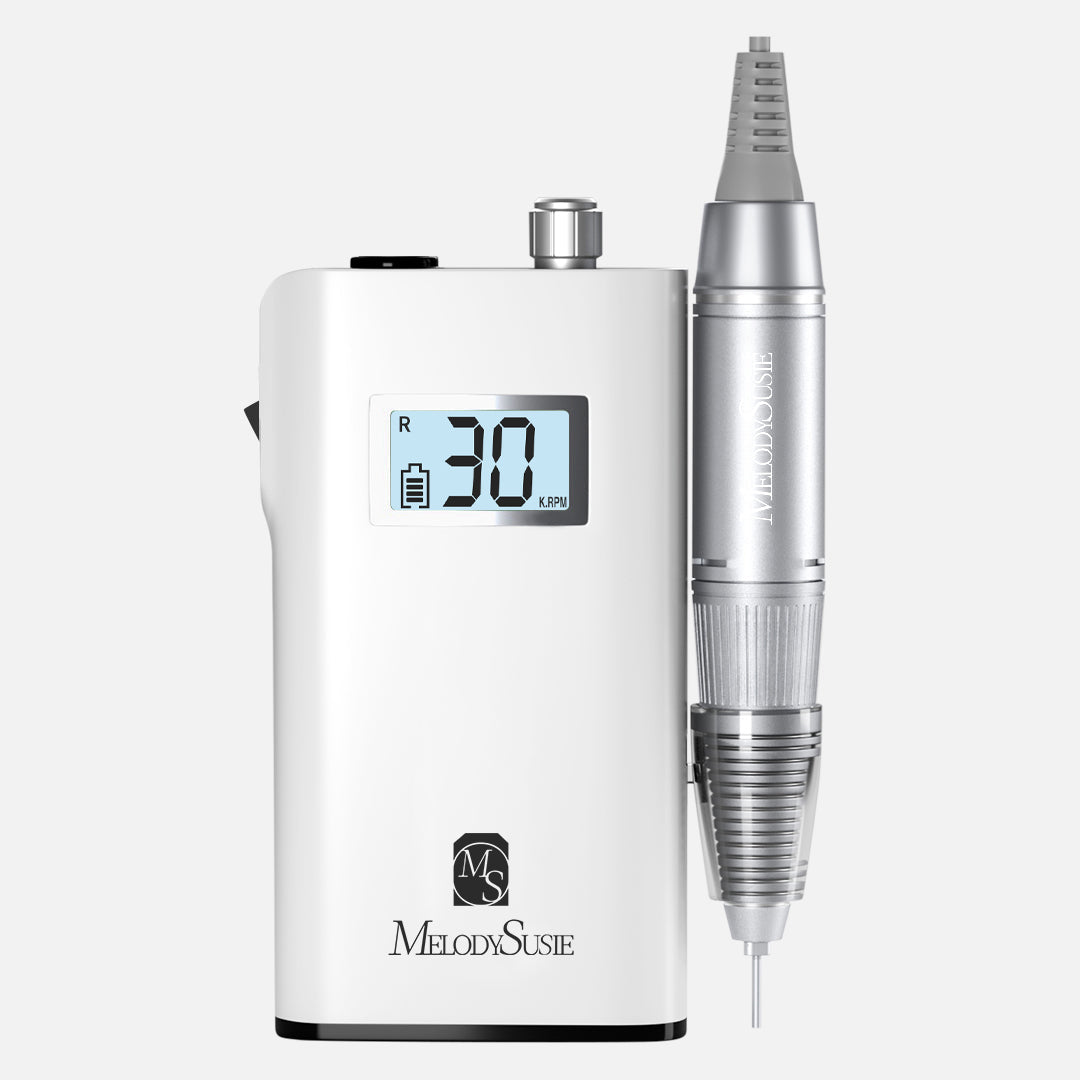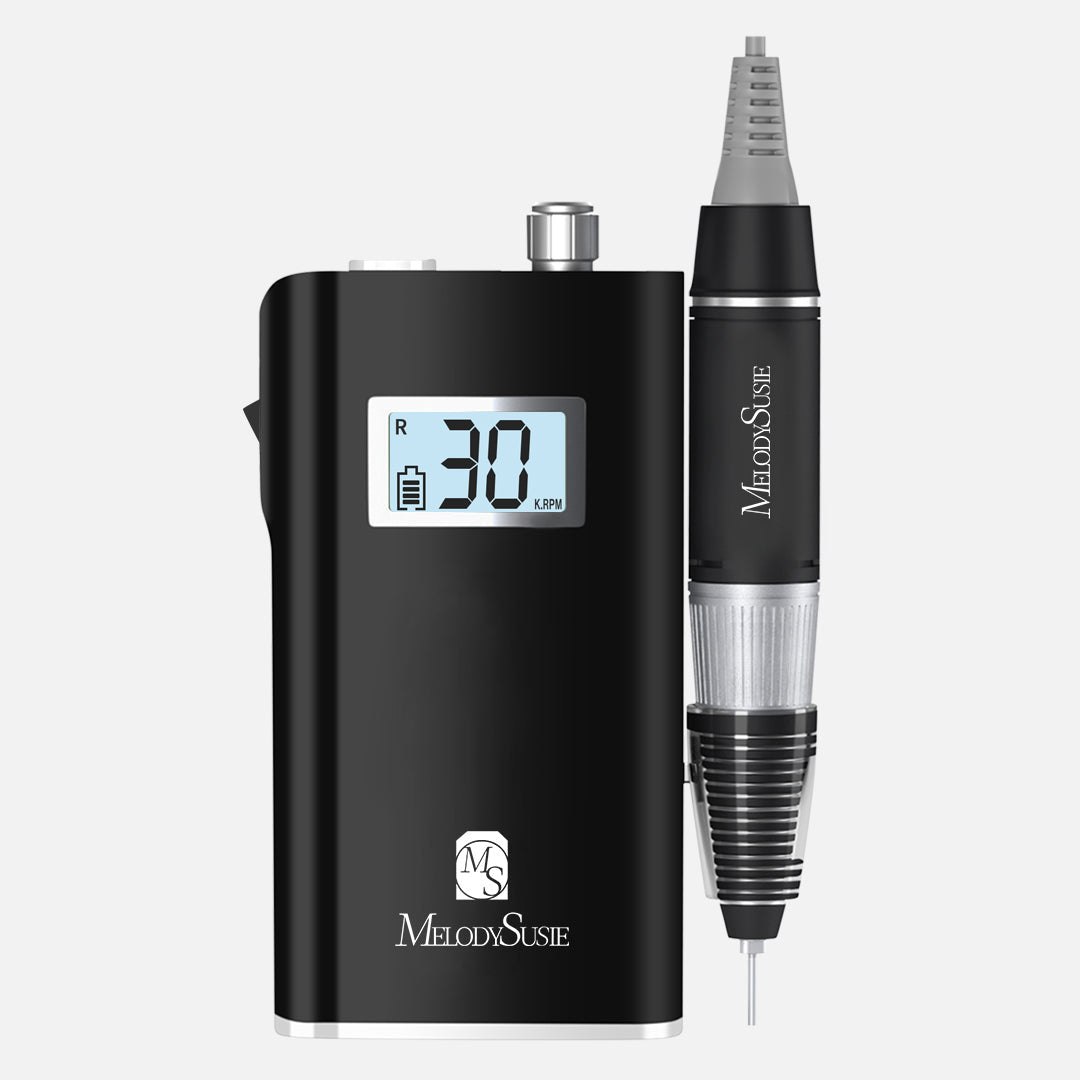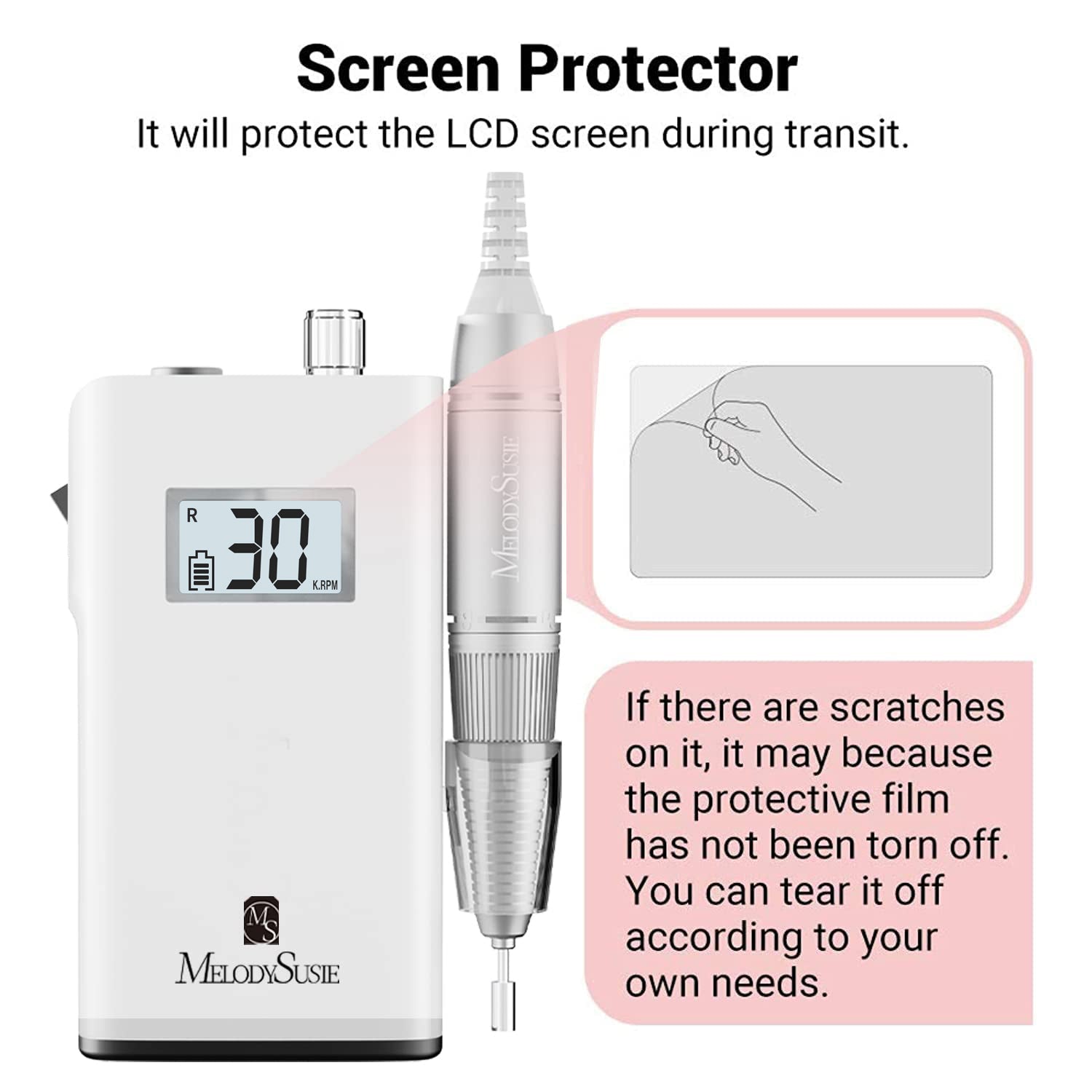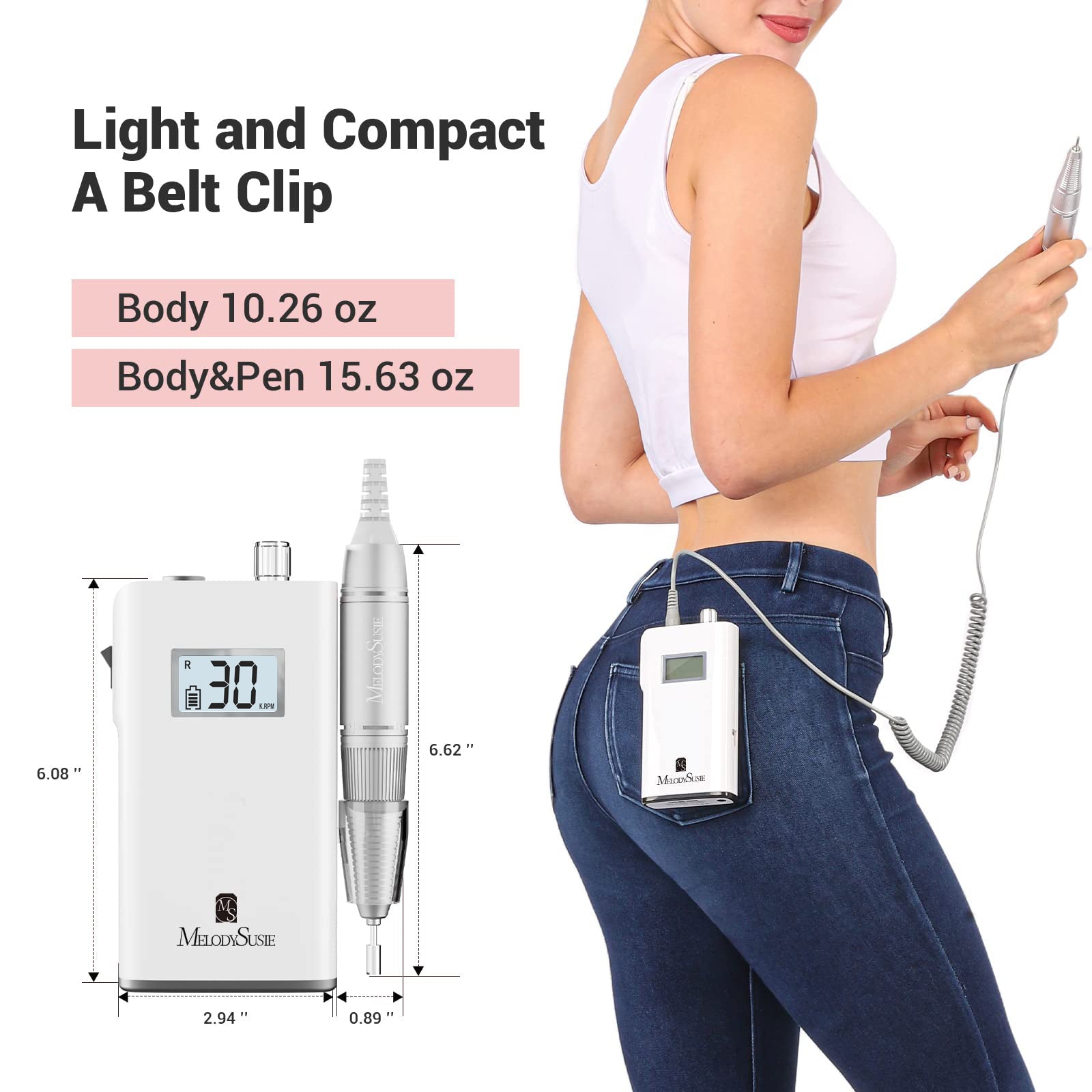 SR1-Scamander Rechargeable Nail Drill 30,000RPM
*Please Note: Due to the update of our brand logo, we will randomly send products in either the old or new packaging, but it will not affect the product quality. Thank you for your understanding during this transition.

Features:


High Speed up to 30000RPM: This professional nail drill is equipped with high-quality bearing, which enables it work smoothly at a high and adjustable speed (0-30000 RPM). 
Top Quality Torque: This E-file comes with superior torque to avoid it from stopping occasionally during work. Awesome for nail buffing, filing the shape of various nails, and smoothing calluses or hardened skin on your hands and feet.
Rechargeable and Cordless: With a large battery capacity (2000mA), you can use this nail drill at anywhere anytime. Being fully charged for about 2.5 hours, the electric nail file will work up to 7 hours.

Portable design: A Belt clip of the body case allows you to hang it on your belt on the waist and it is compact enough to pack into your traveling bag.
The smart LCD screen will display the precise RPM and electricity. You can choose the desired speed when you do your nails. 
Light Weight Handpiece: Made of superior aluminum alloy. Ample ventilation holes are designed for dissipating the heat effectively. Do your nails smoothly and enjoy the feeling of low vibration. No numb hands after long-term use. Pencil-shape and lightweight design are perfect for extended use. (Works with all kinds of 3/32" shank bits).
Safe design: Equipped with Nail Drill Self-protection Mechanism, when there is an unmoral pressure, the handpiece will stop to rotate and avoid damage.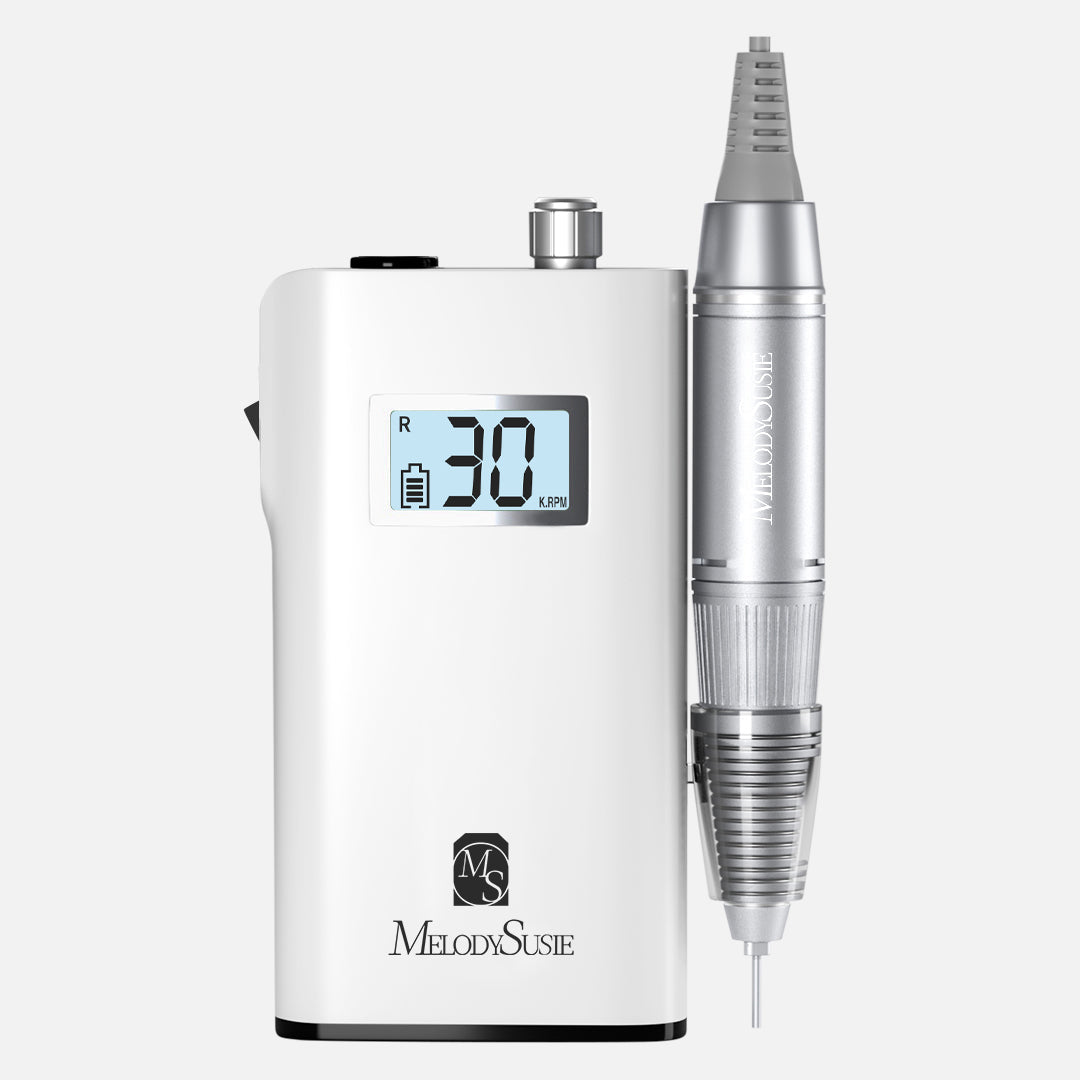 SR1-30,000RPM Scamander Rechargeable Nail Drill
Scamander rechargeable and portable nail drill with 30,000 RPM. Smart LCD display shows RPM and battery. Efficient for both natural and acrylic nails. Low in heat, noise, vibration, and price.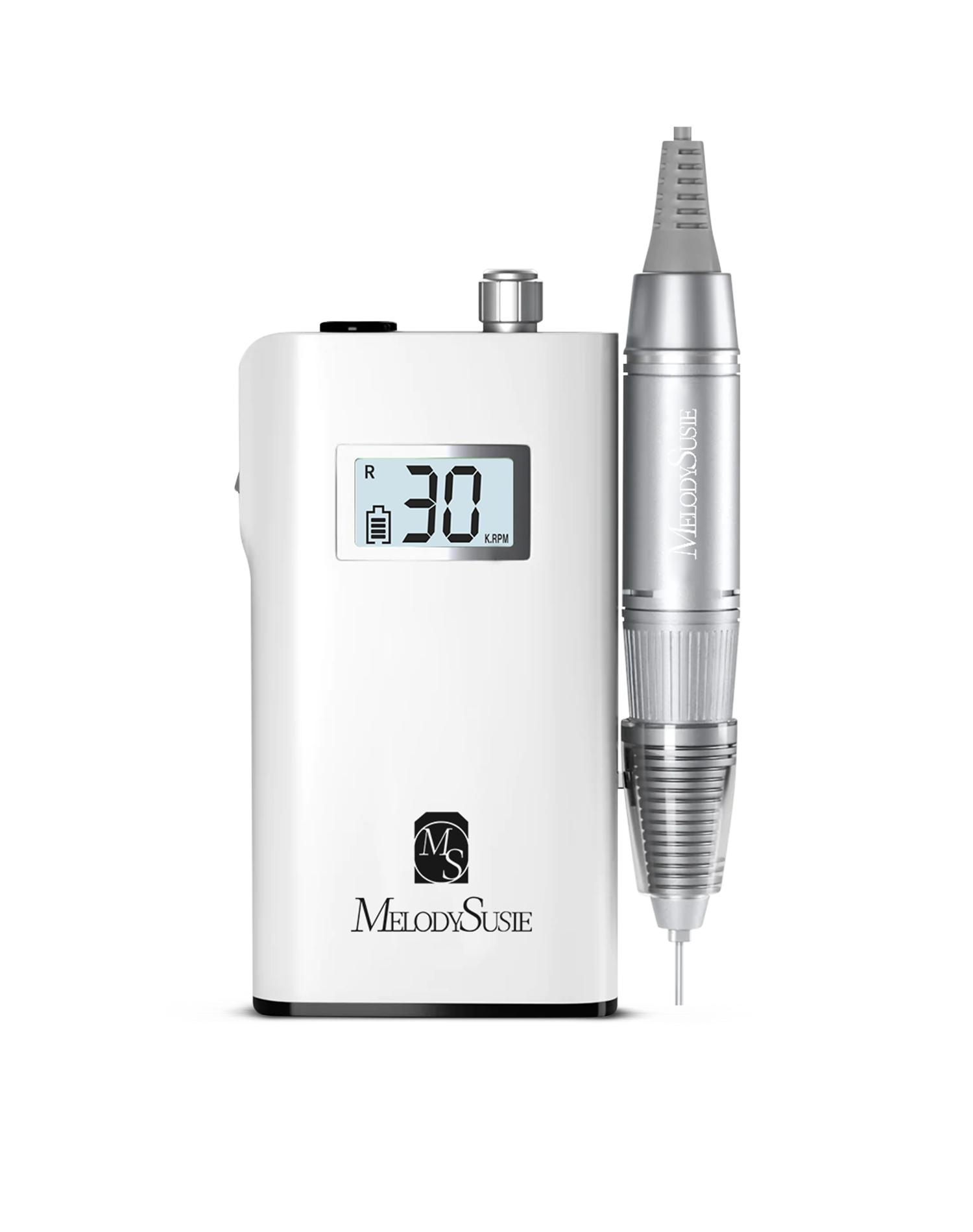 Aluminium Alloy Material
Provide stable use with low heat, noise, vibration.

Smart LCD Screen
Visual speed adjustment and battery make your operation safer and more convenient.
Rechargeable Design
SR1 provides 7 hours of use per 2.5 hours of charge.
A Belt Clip Design
Hang it on your belt, or waist and pack it into your travelling bag.
30,000 RPM
Cool, quiet, low noise and vibration with smart heat dissipation.
7 Hours
Provides stable corlless use per 2.5 hours of charge.


Powerful
Stays cool and quiet with smart heat dissipation for low noise and vibration.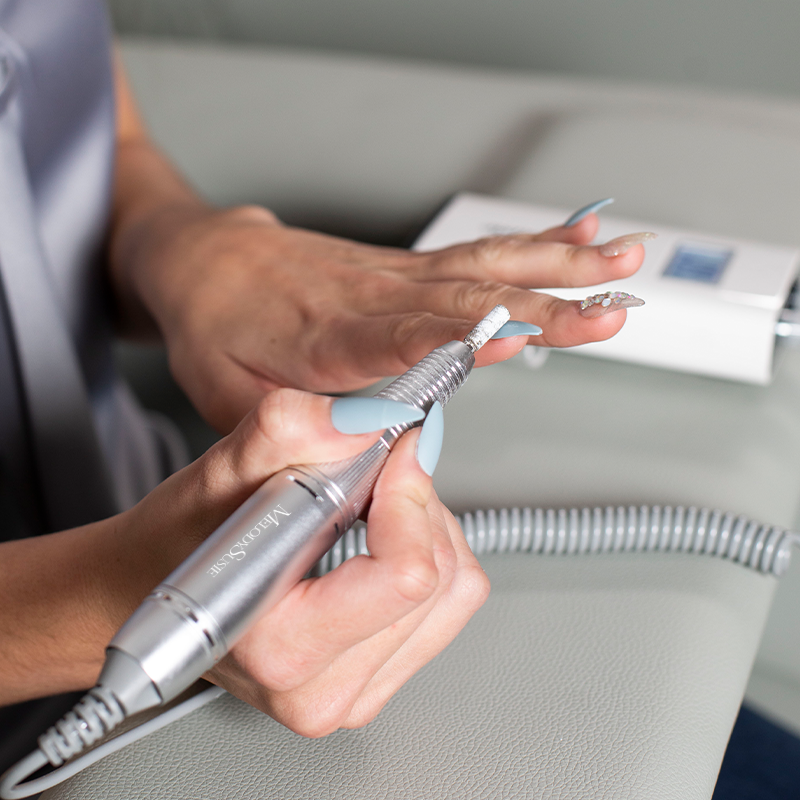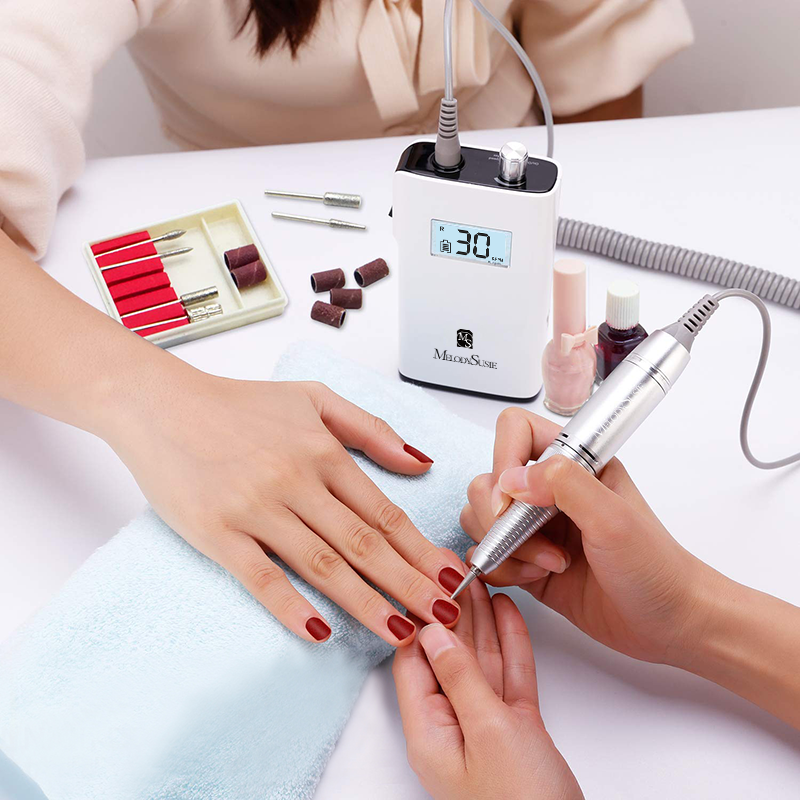 Rechargeable & Cordless
Large battery capacity (2000mA) for on-the-go use. Fully charged in 2.5 hours, lasts up to 7 hours.
Extensive & Stable Use
For all levels of nail enthusiasts to easily drill.
Lightweight & Portable
Features a clip for easy hanging on your pocket or belt, and is compact enough to pack in your travel bag.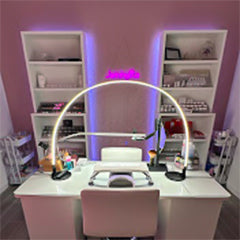 @Jammylita's Nails
Great product I would recommend this nail drill. Love it so much, it is so quiet and smooth, works great! Also its light weight and easy to use.
Product Specification
This Scamander cordless nail file built-in 2000mAh battery, can provide 7 hours of use per 2.5 hours of charge with a quick charge system.
Compare
Which nail drill is made for you?
Not sure which one to choose? We selected our most popular nail drills. Compare them and choose the best one for your needs.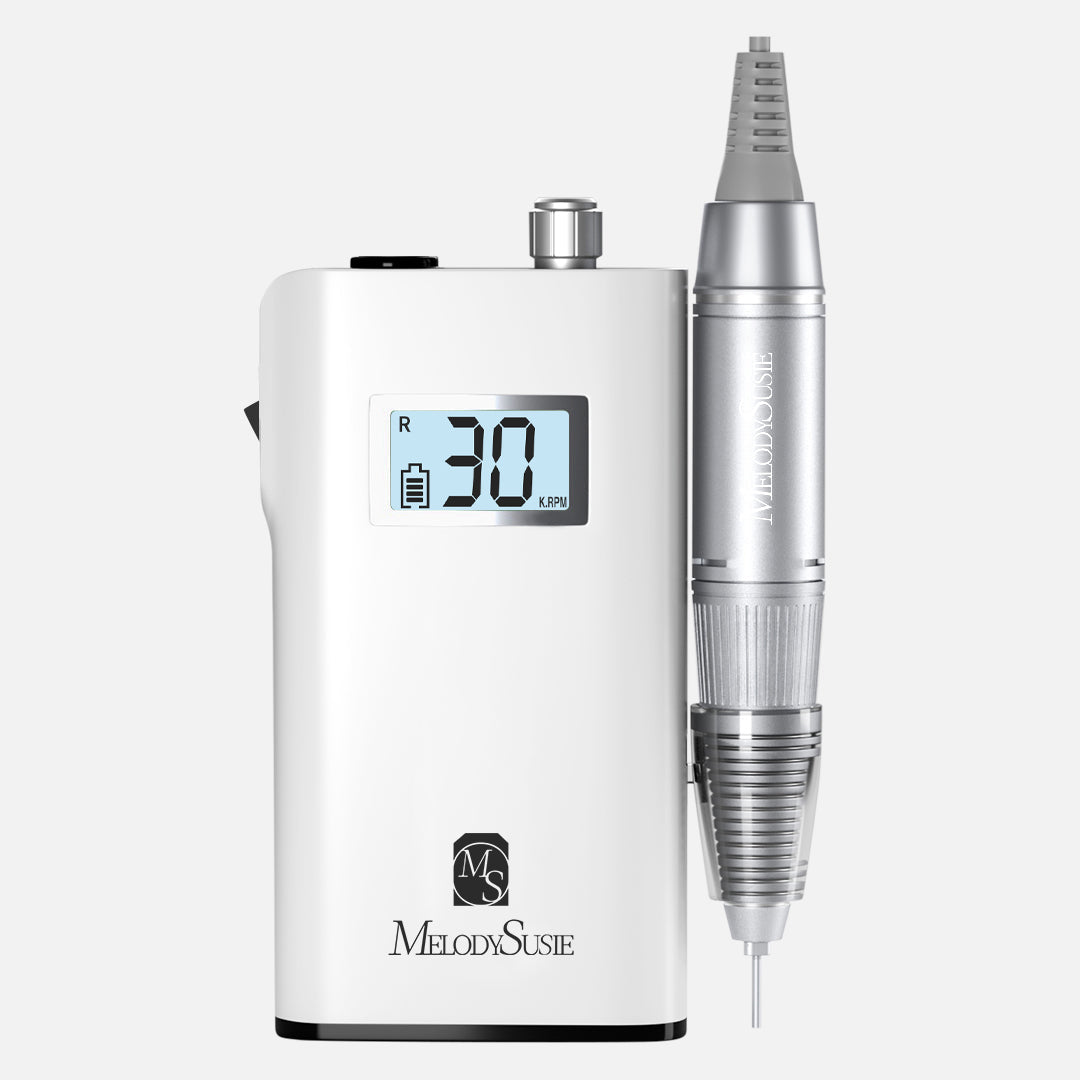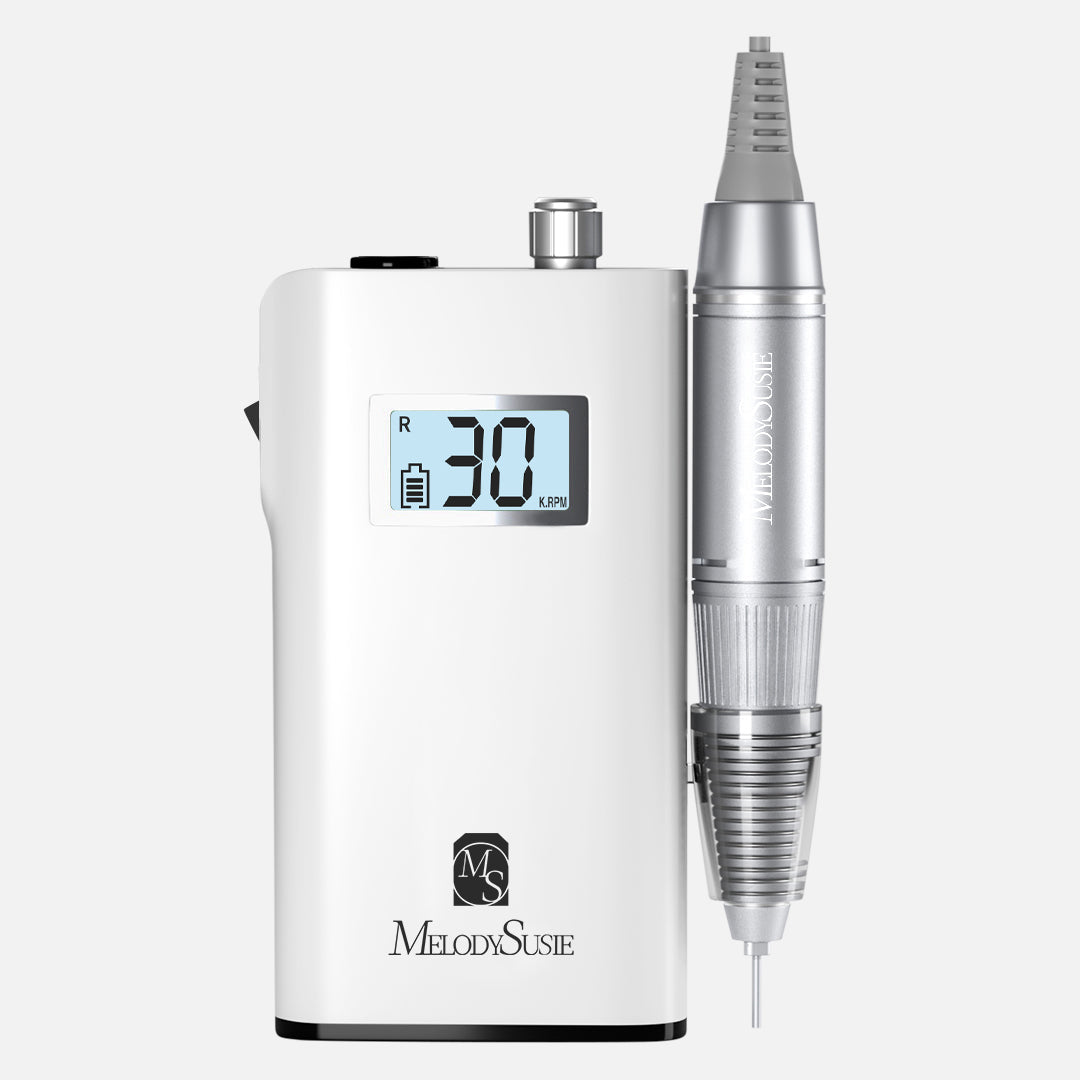 Have a question? We are here to help.
Here are some frequently asked questions by our customers.
Still have questions? Contact our customer support, or subscribe to our newsletter for the latest and most professional nail knowledge.
Do MelodySusie Products have a warranty?

All items from MelodySusie have a 6-15 month limited warranty. If you have any questions about warranty details, feel free to contact us.
Does SR1 nail drill have multiple speeds?

Yes! Our SR1 can reach up 30, 000rpm. It has remarkable power!
How long it takes to fully charge the SR1?

Long-lasting operation for up to 7 hours with a quick 2.5 hour full charge.
What is the bit diameter that fits in SR1 Nail Drill?