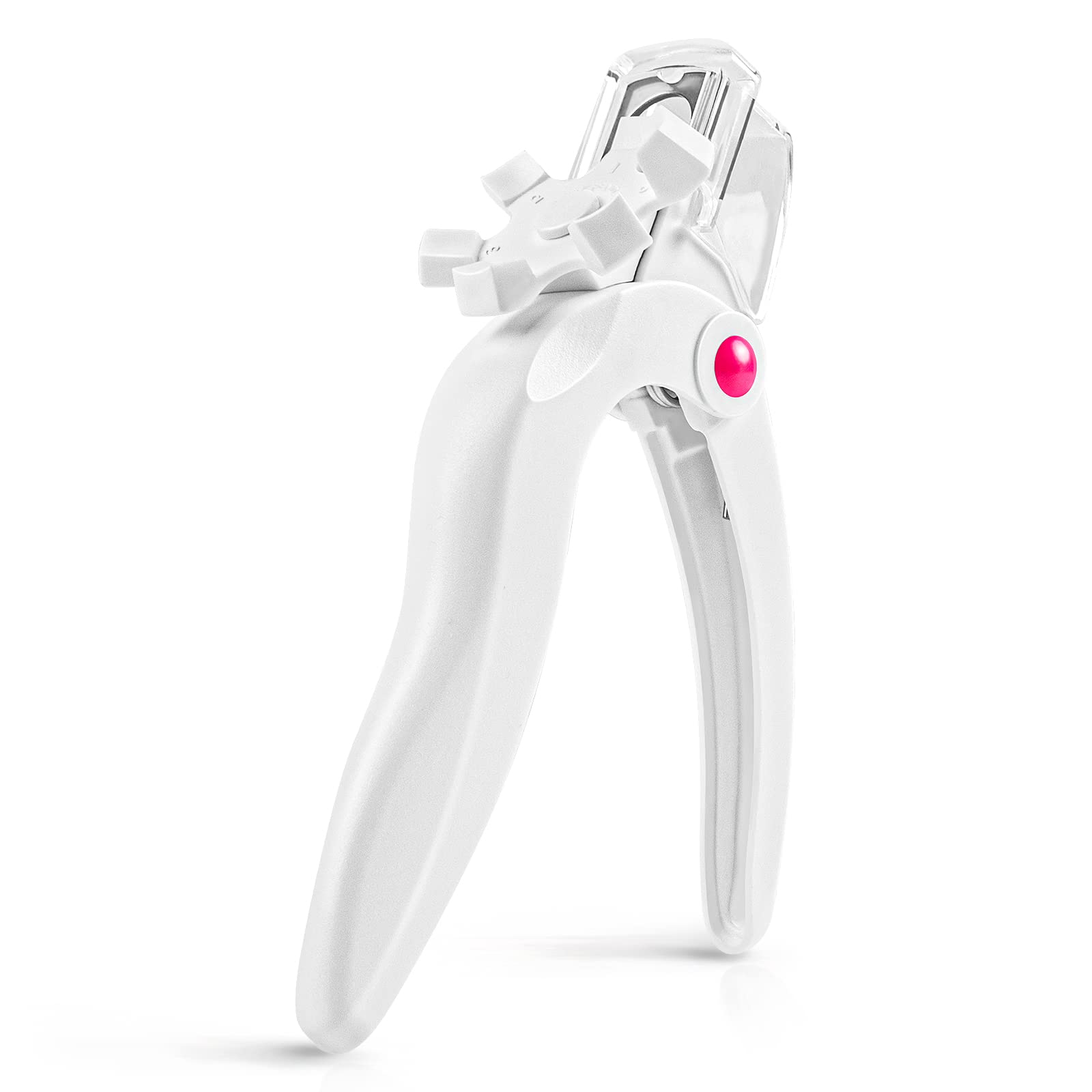 Rotary Adjustable Stainless Steel Acrylic Nail Clippers
Features:


Professional Nail Clippers for Acrylic Nails: With a sharp blade, removable cap, new design measurement tool, and comfortable handle, this nail cutter can do one quick clean cut to your acrylic gel nails, making cutting nail tips a breeze and saving time on nail art DIY.

High-quality Material: The blade and the spring part are made of high-quality stainless steel with high-precision machining, making a quick smooth cutting for acrylic gel nails. The ABS plastic handle with an ergonomic design, which is comfortable to hold and use.

Dial Measurement Tool: New upgraded design with six choices for cutting different lengths of acrylic gel nails. Rotating the dial and clicking into position, you can control the lengths of each nail, minimizing your nail time and making your nail art more professional and easier.

Upgraded Removal Cap: Compared to traditional acrylic nail clippers, this nail tips cutter newly added a removal cap, which can easily collect nail fragments when cutting. No need to worry about making your workspace a mess.

Wide Application: This nail tip cutter can smoothly trim various nail types and lengths from different angles: Round-cut, Straight-cut, and French-cut. Suitable for acrylic nails, extended nails, fake nail tips, long natural nails, etc. Professional nail art equipment for both nail beginners and nail techs.
Use code MSOFF15 to get 15% off on orders over $149.99 (gift boxes are not included)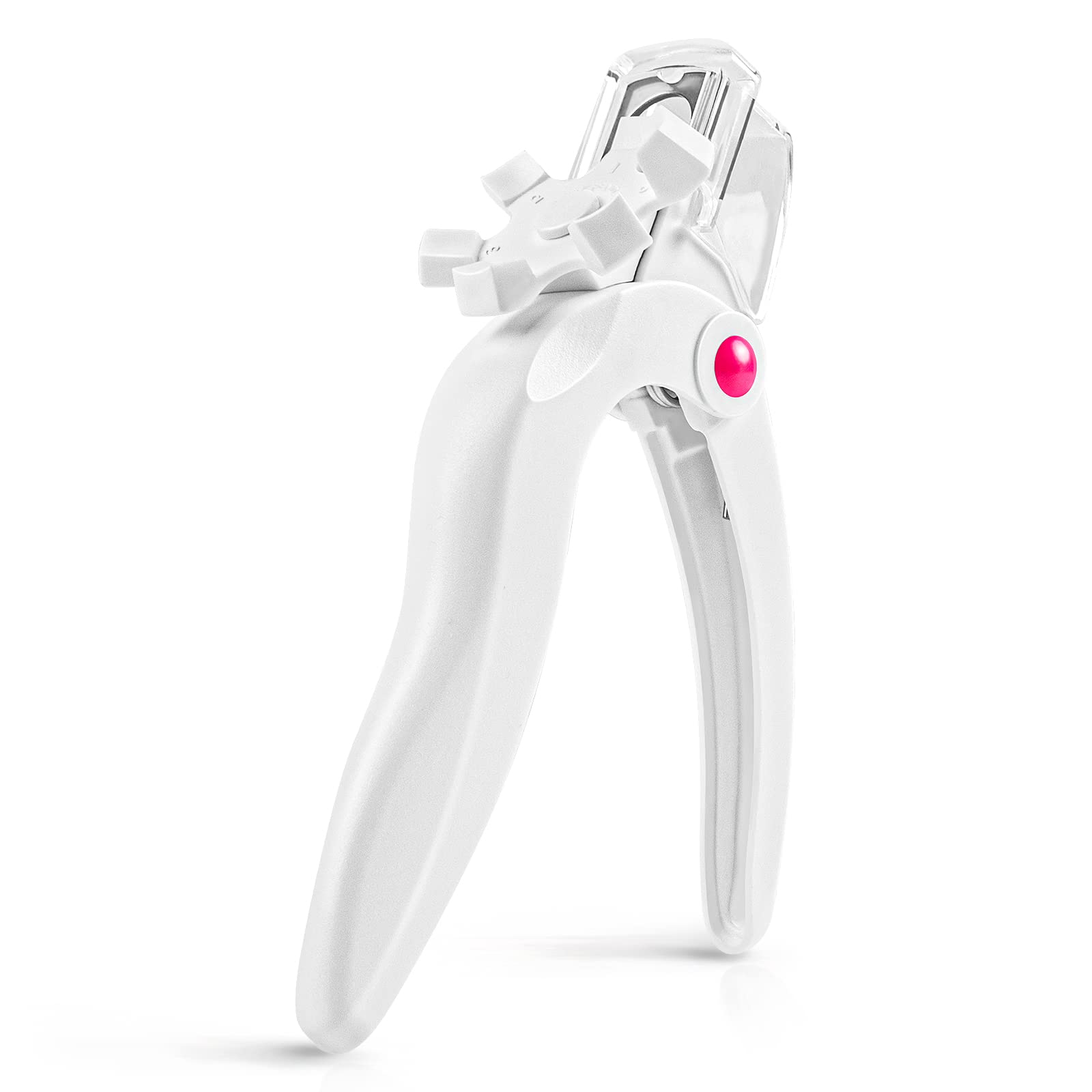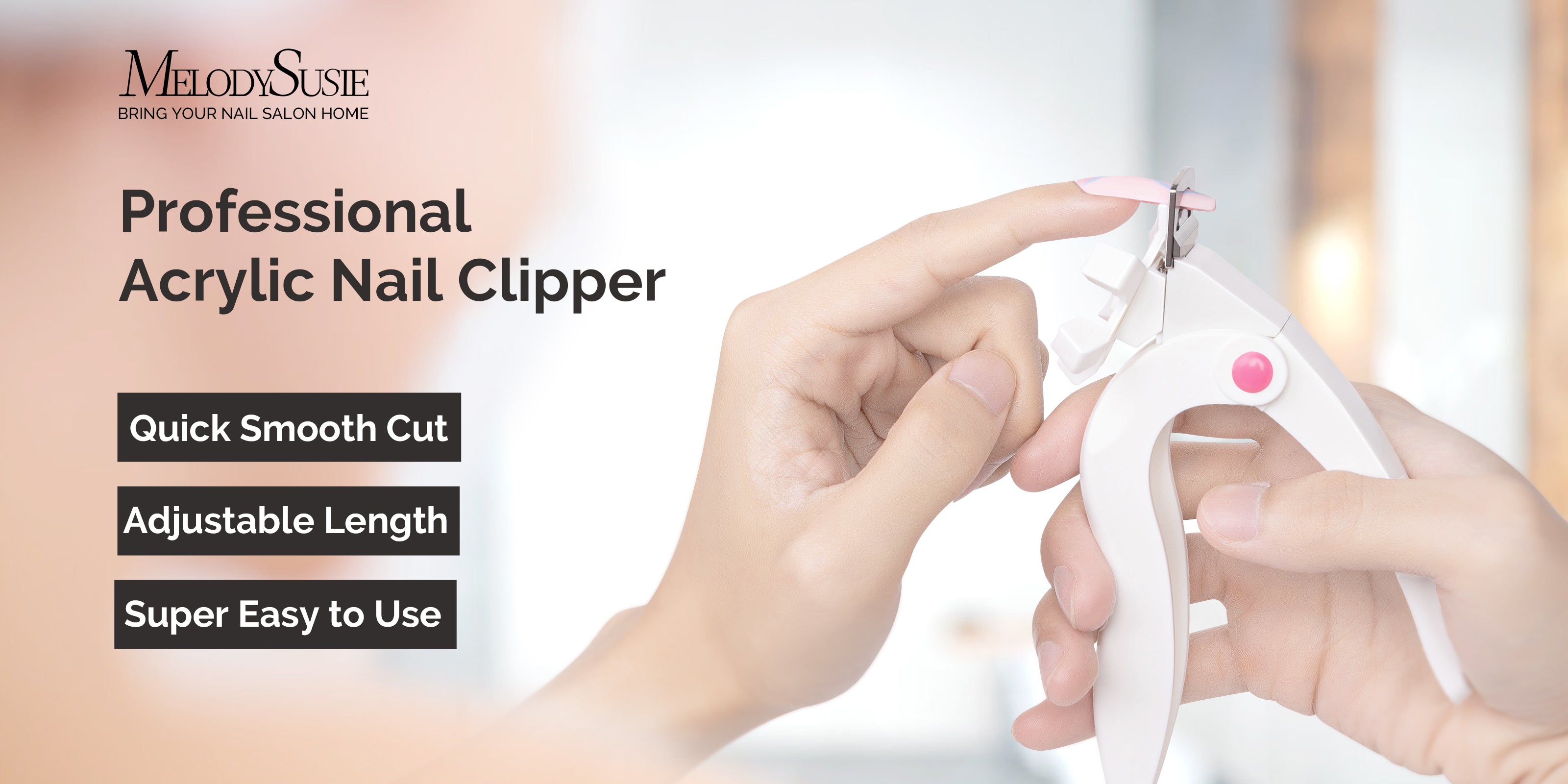 Premium Stainless Steel Blade
Specially designed for daily nail art practice, the acrylic nail clipper is equipped with a sharp blade, rotary dial, removal cap, and comfortable handle design, you can trim the length you need accurately and cut the nails into your desired lengths and shapes.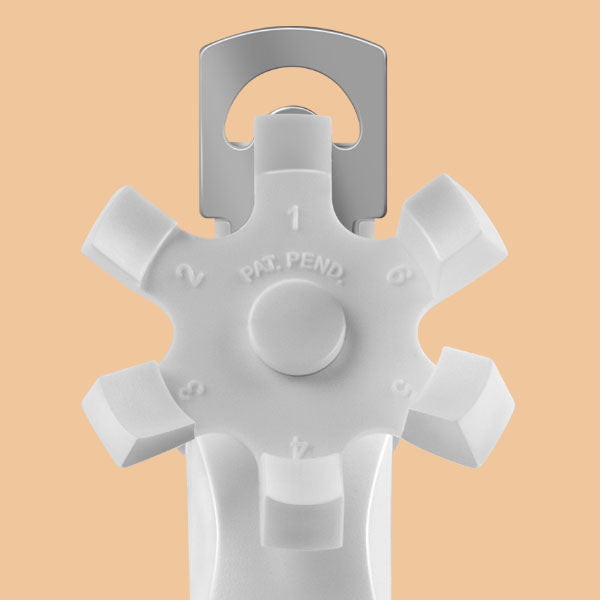 Rotary Dial
Easy to cut the different nail lengths with the rotary dial, allowing you to have a better manicure experience. With shape blade and high-strength spring, you can smoothly trim various nail types and lengths from different angles.
Removable Cap
The newly added nail cap can collect nail fragments while you are cutting them, without causing them to splatter all over the place, making it difficult to clean up.