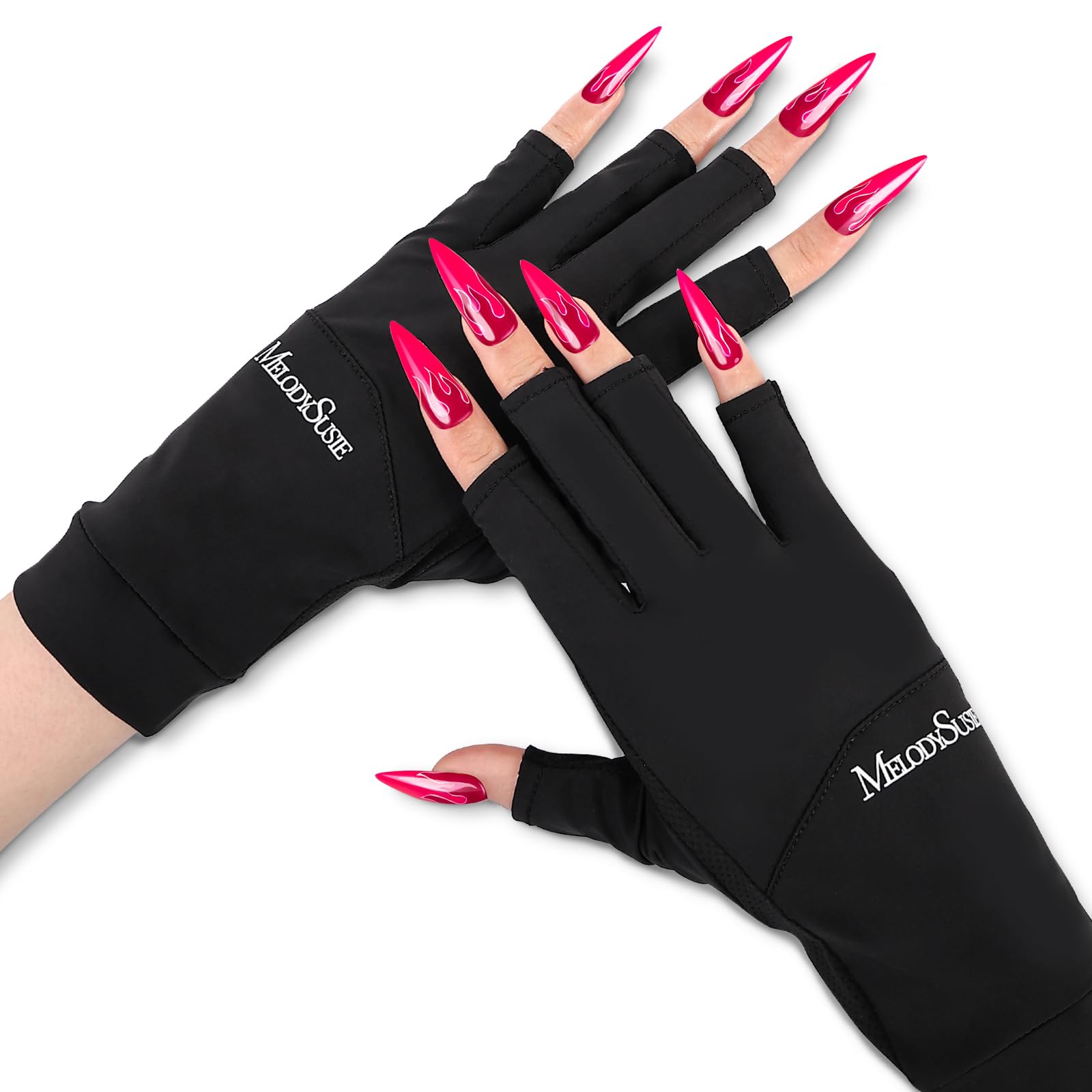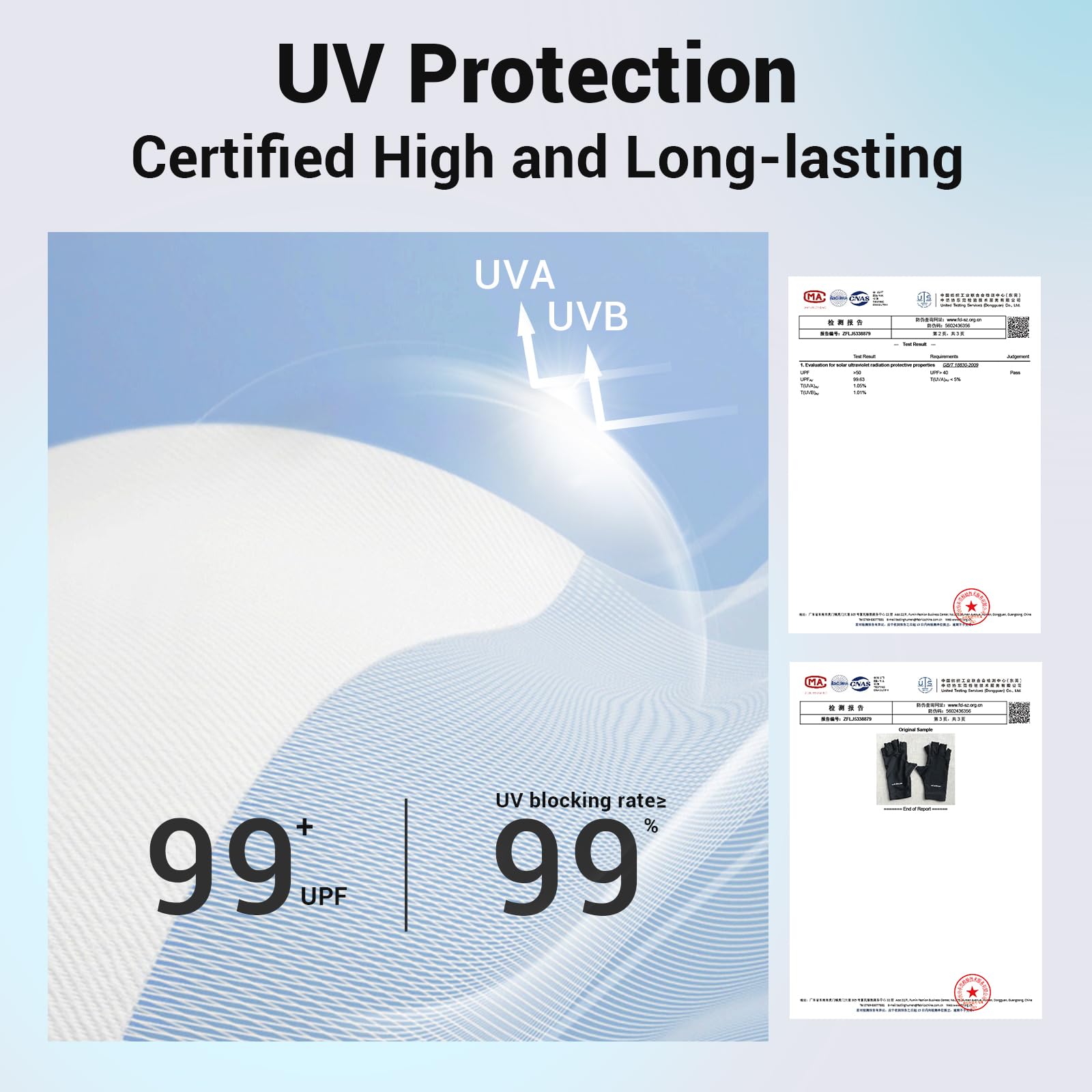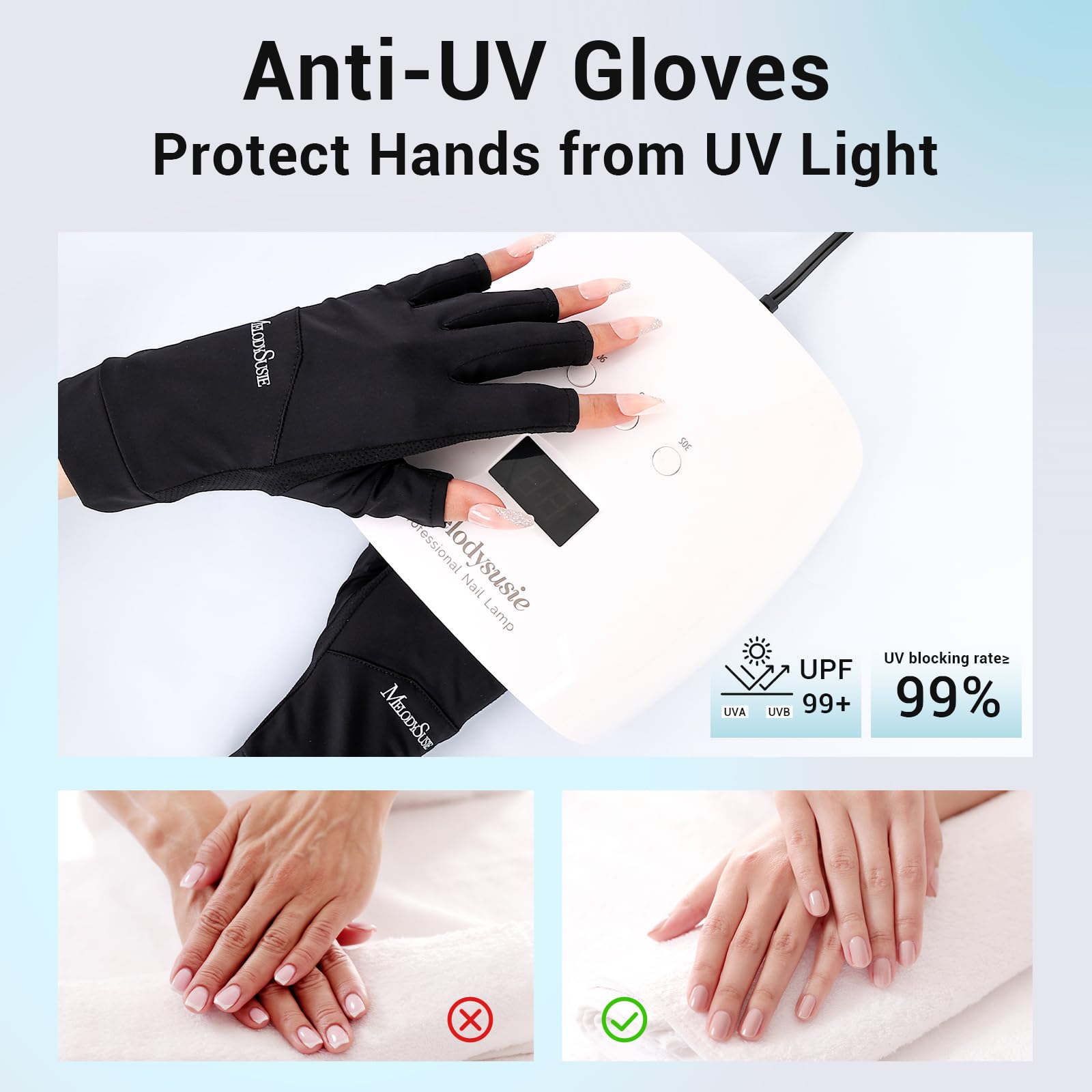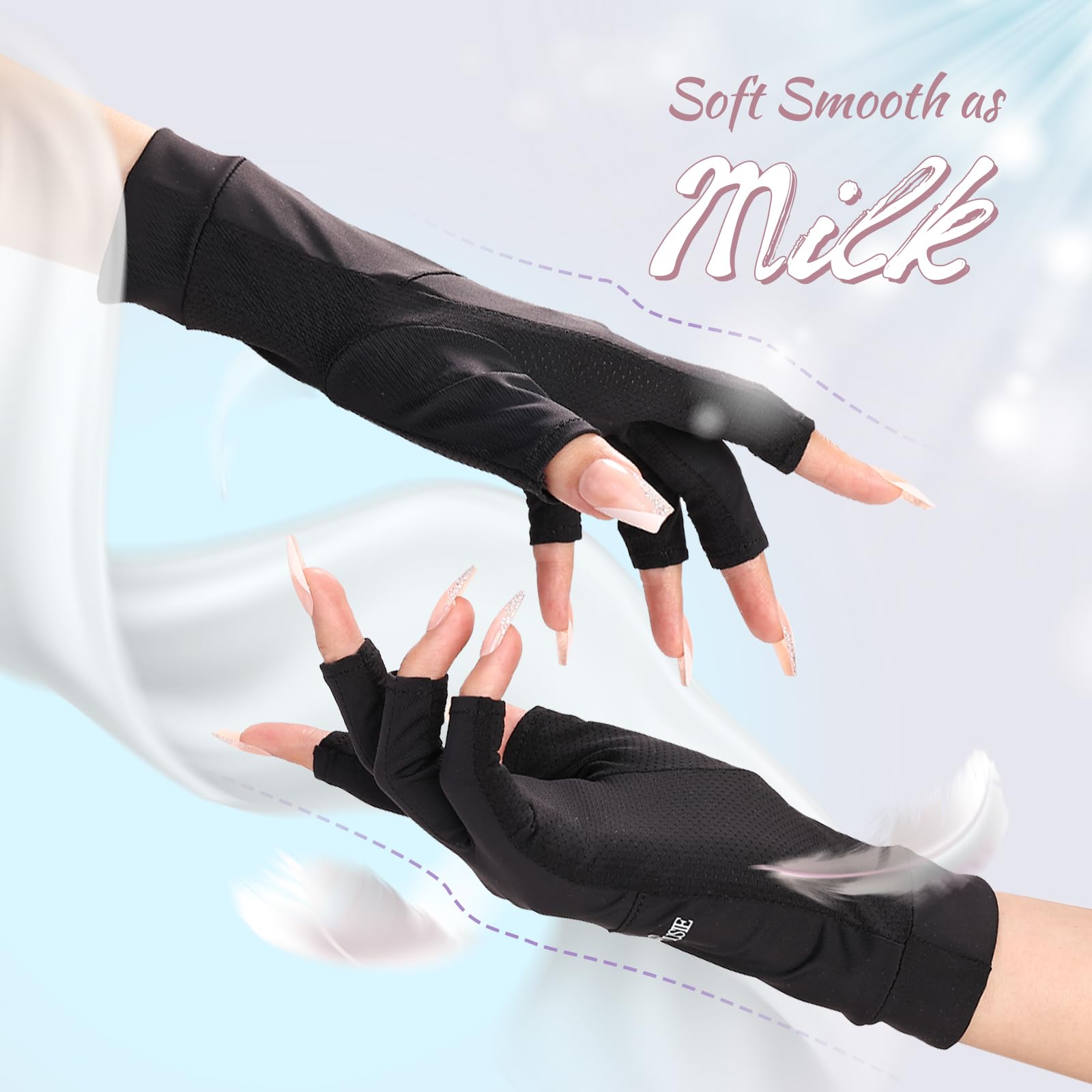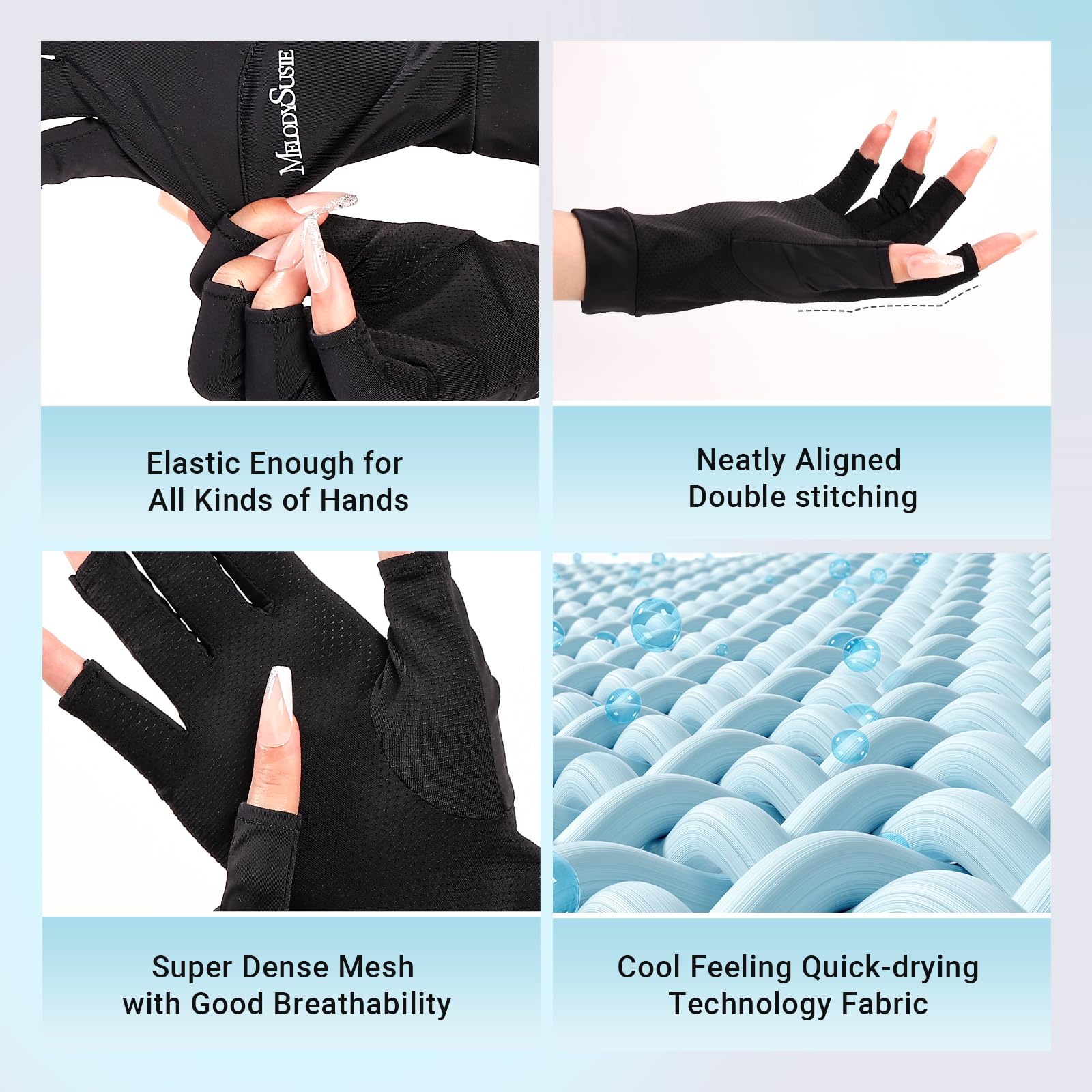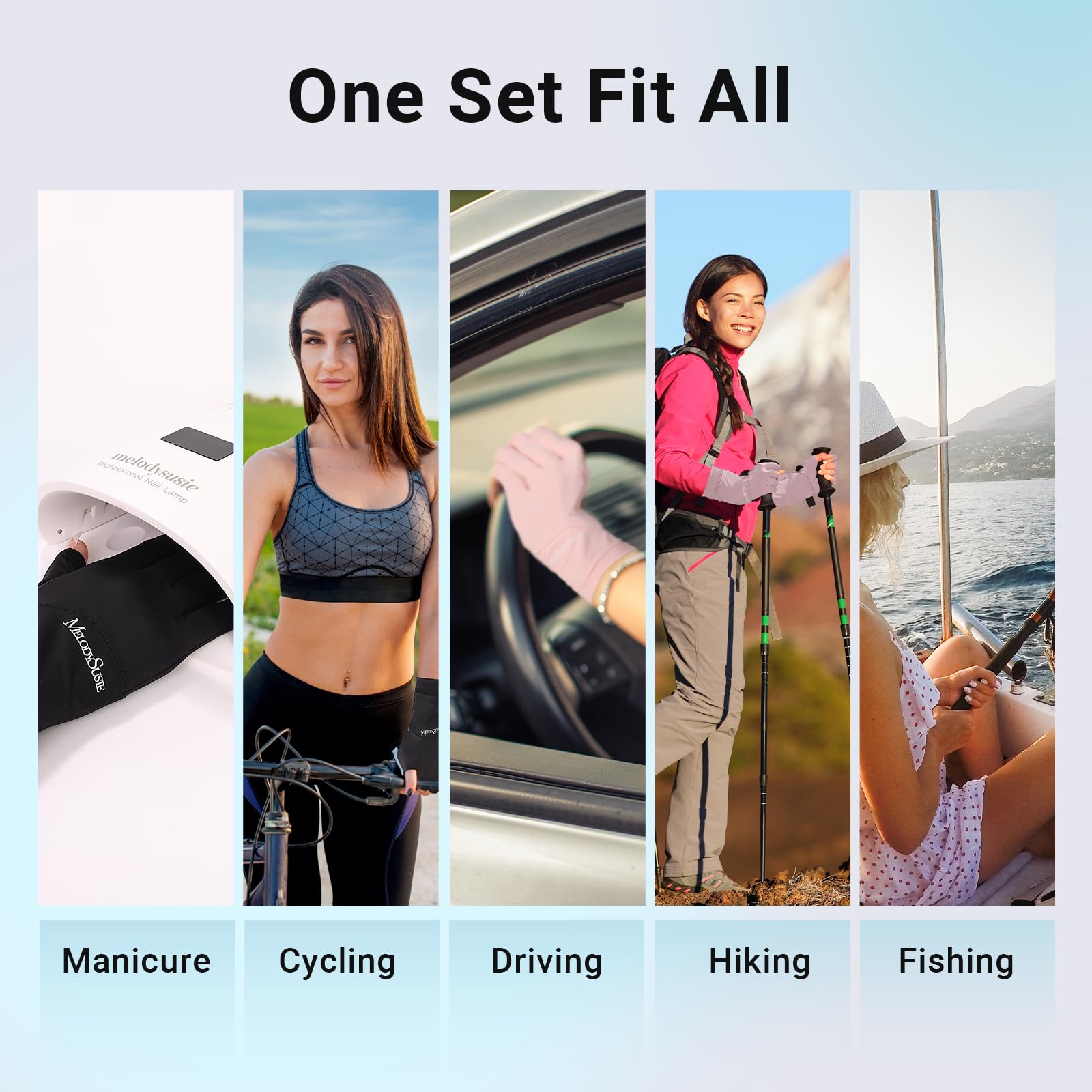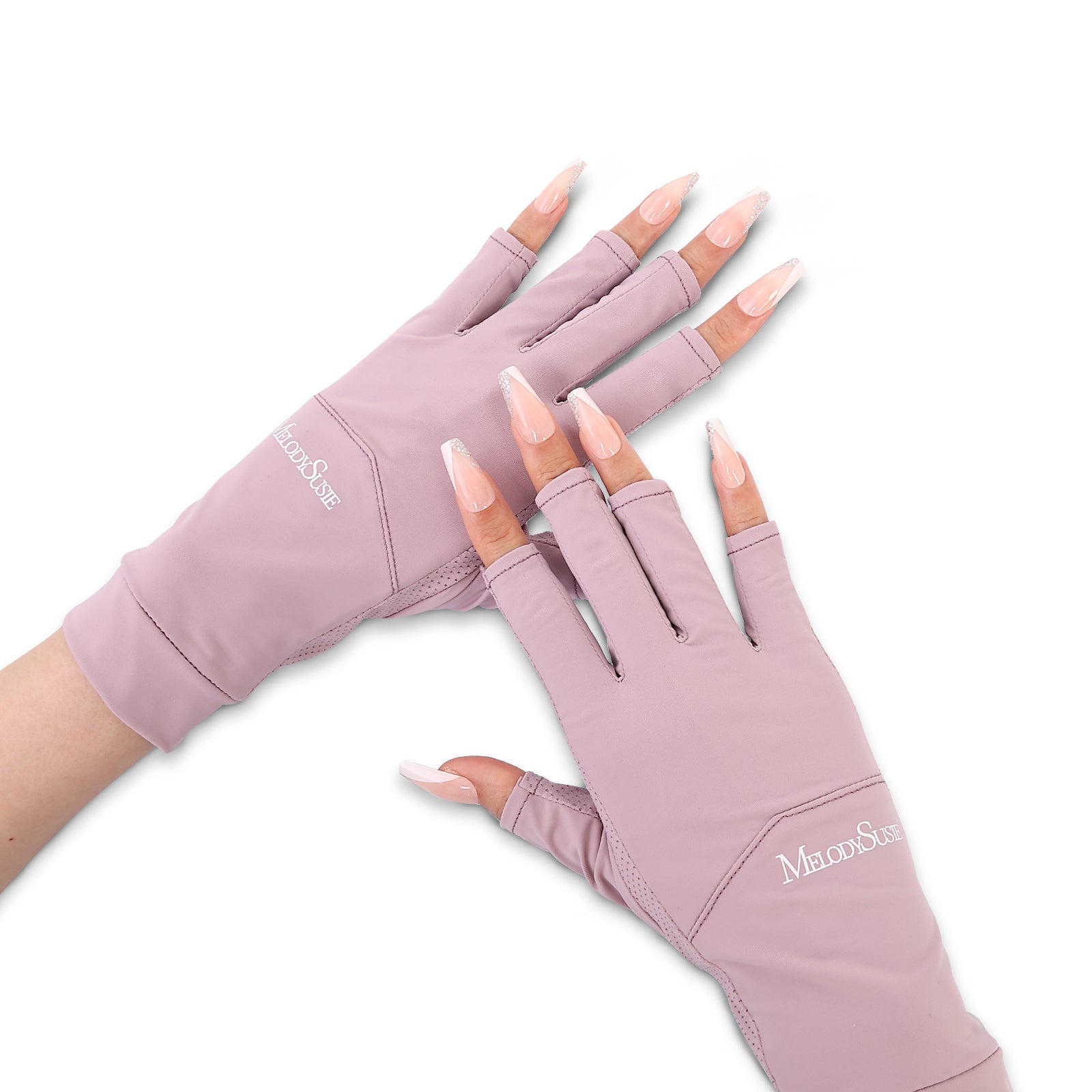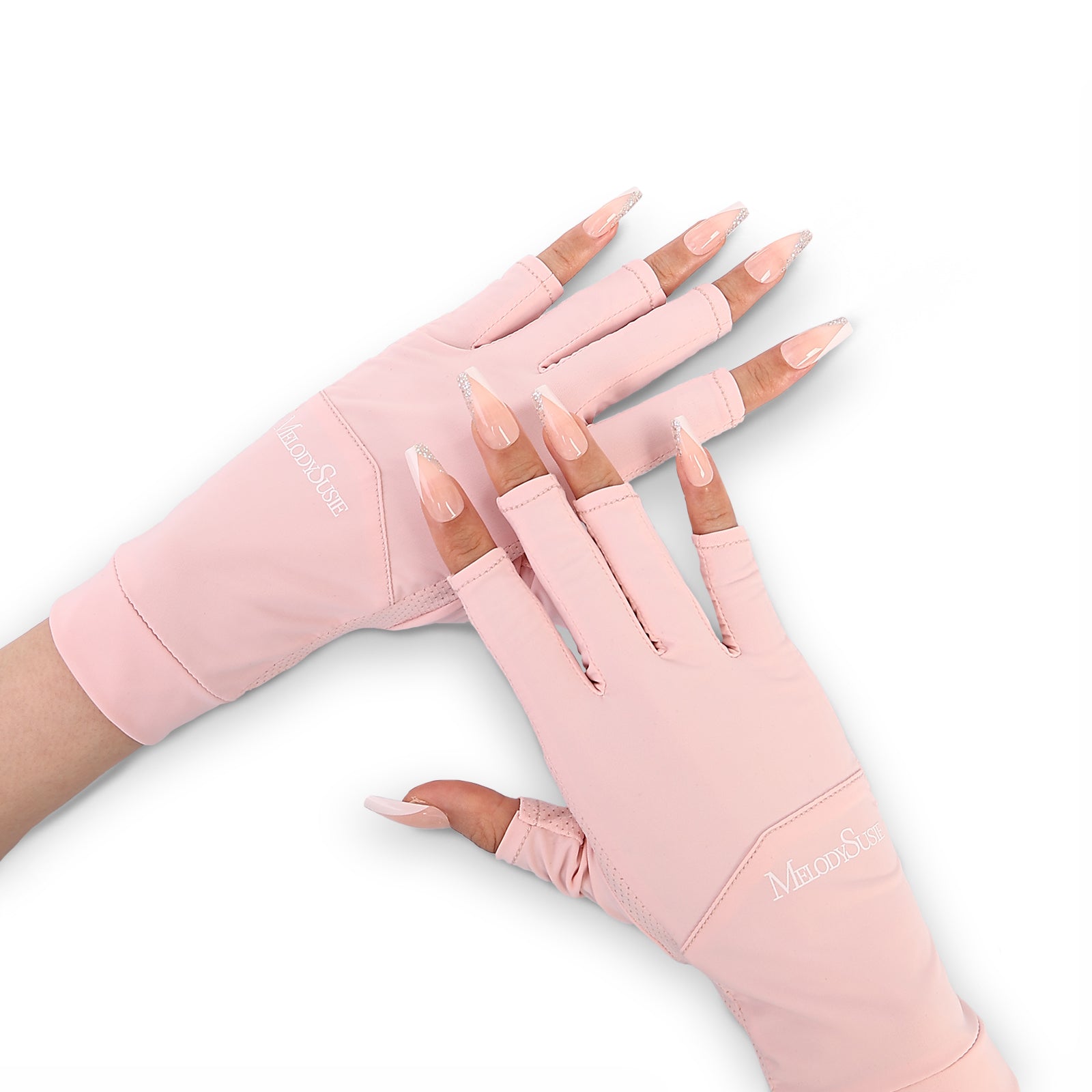 Premium UV Shield Manicure Gloves - Black
Features: 

Premium Soft LYCRA Fabric: Our gloves are made from 88% nylon and 12% spandex LYCRA fabric, which is soft, lightweight, breathable, elastic, and quick-drying, letting you feel like delicate skin as a baby. It provides a comfortable and stretchy fit for most hand sizes. Allowing you to move your hands freely while keeping your nails protected.
Super Dense Mesh: Super dense mesh with good breathability, cooler and drier than wearing no gloves at all. Anti-hooking and anti-pilling, each finger of the anti-UV glove is sewn separately, so you can wear and remove it flexibly, and the extended part of the glove can protect the skin of the wrist from ultraviolet rays and sun damage.
UPF 80+, Block 99% UV: Certified UPF 80+ and SPF UV Protection is woven into the fabric and not added with artificial spray-on chemicals to protect your hands from harm when doing nail drying, and protect your skin from premature aging, wrinkles, thinning, skin damage, and skin cancer caused by UV light lamp or manicure dryer.
Washable and Reuseable: Either hand or machine wash is acceptable to save your washing time. These gloves are easy to clean and maintain, and can be machine-washed for hassle-free care. They are also quick to dry, making them perfect for daily use.
Versatile Design: These gloves are suitable for a wide range of nail care activities, including filing, buffing, and polishing. Whether you're gardening, hiking, kayaking, fishing, or driving, these gloves are suitable for any outdoor activity that requires sun protection for your hands.

Specification:
Size: Medium
Color: Pink, Black, Purple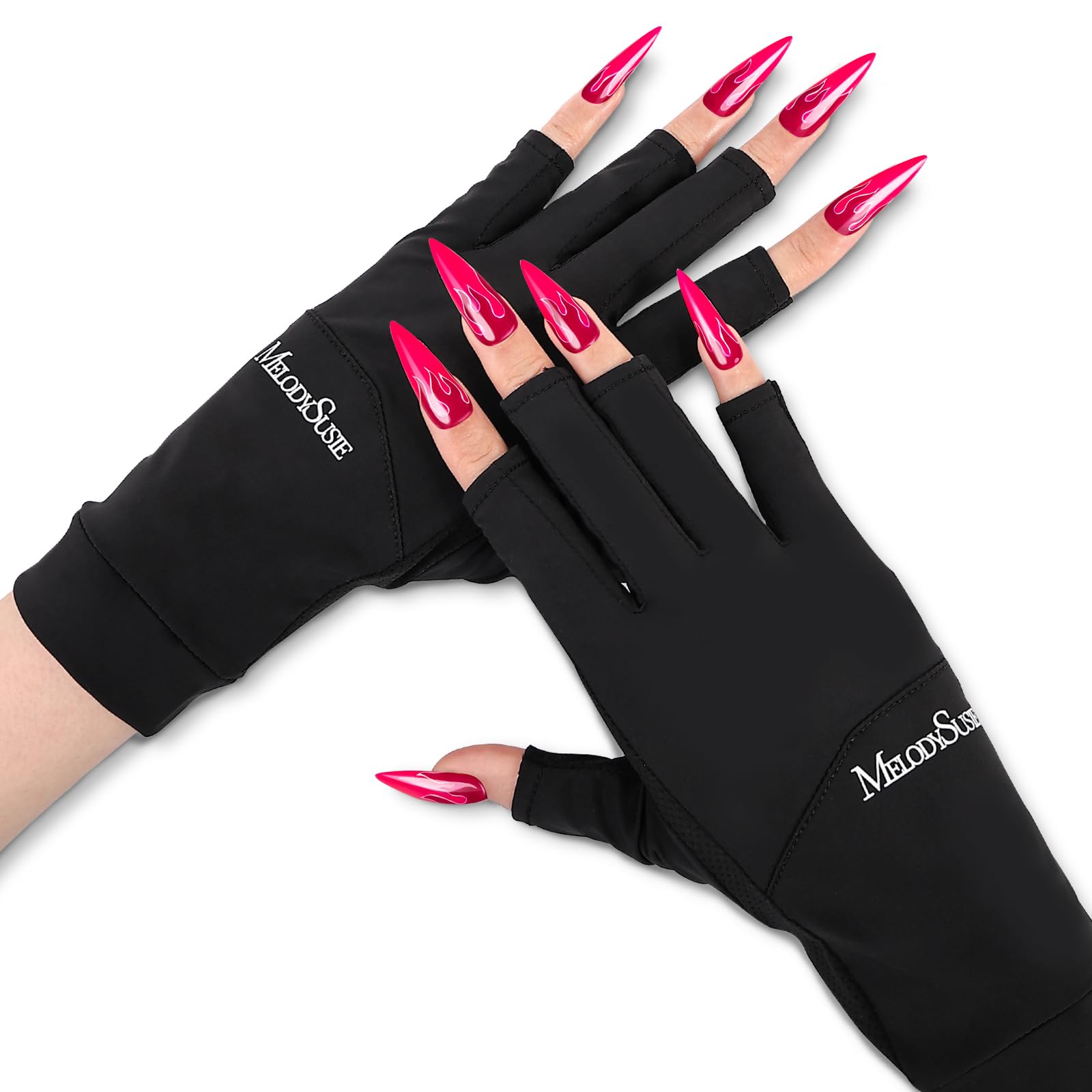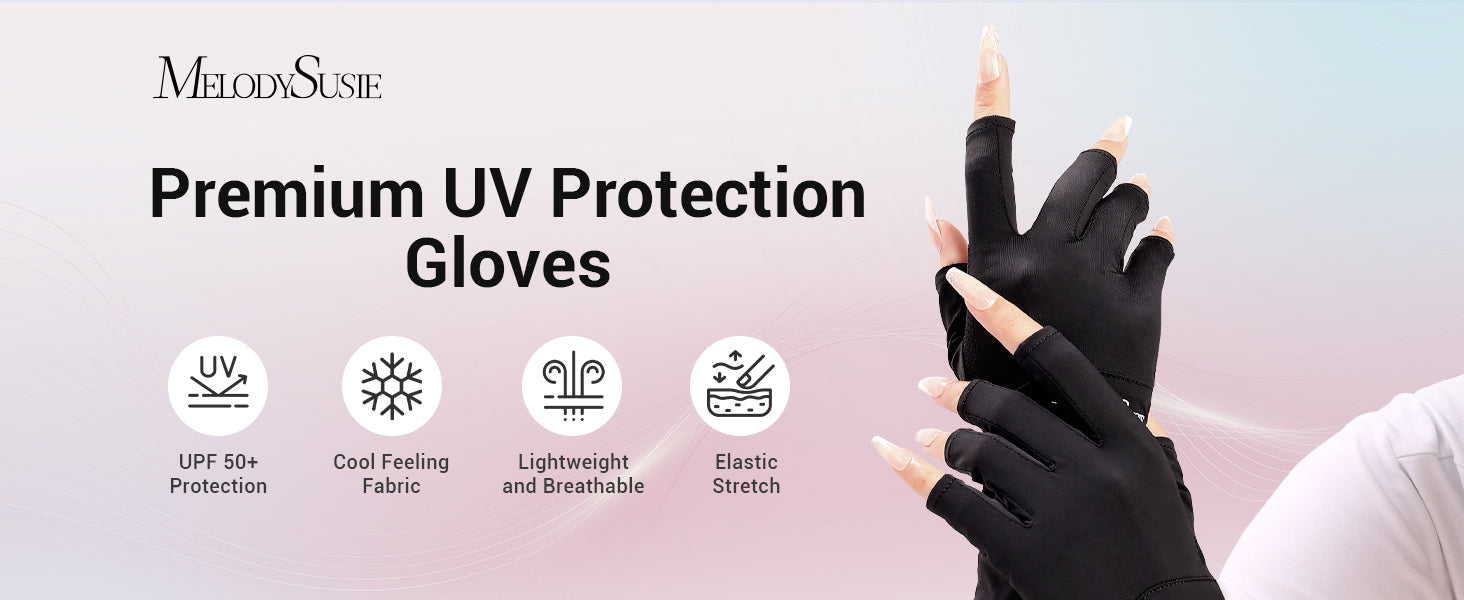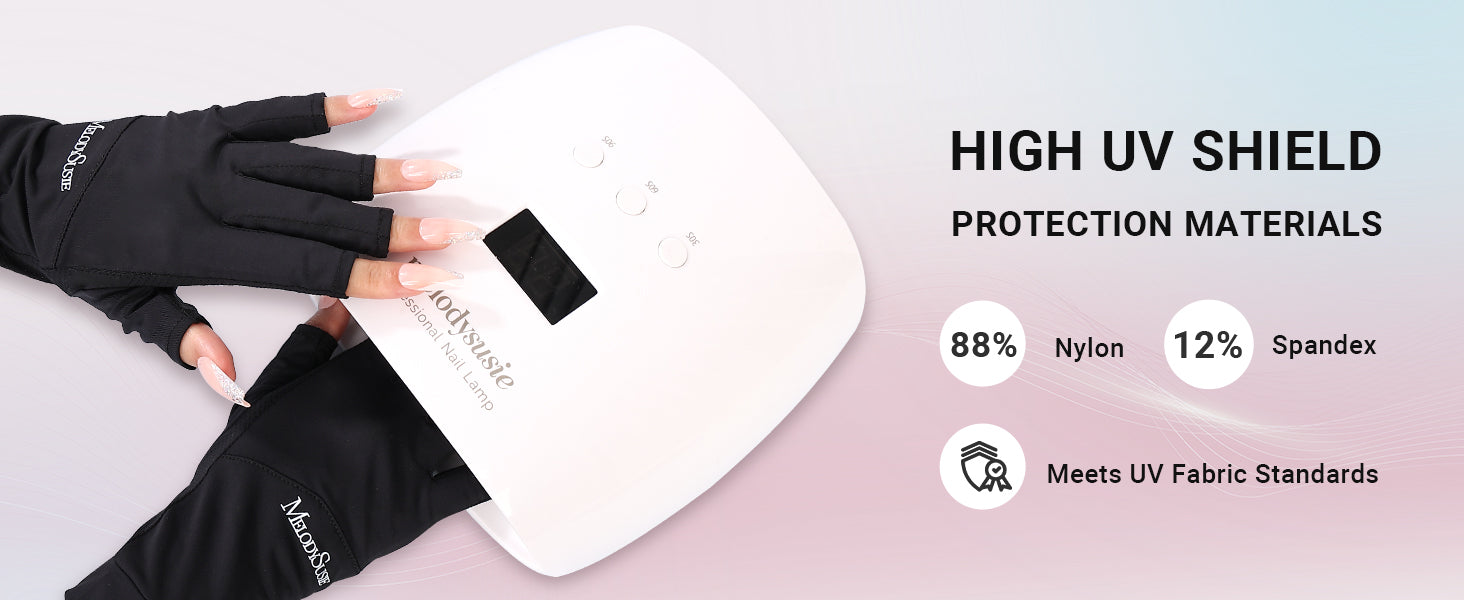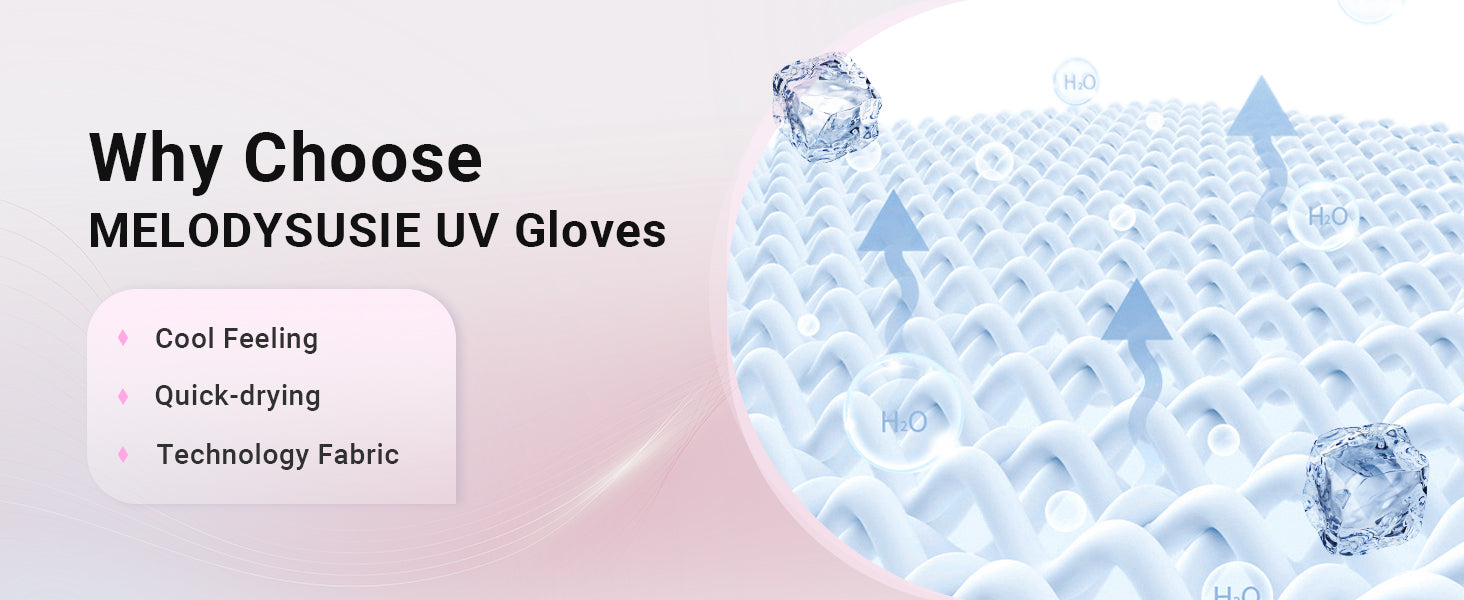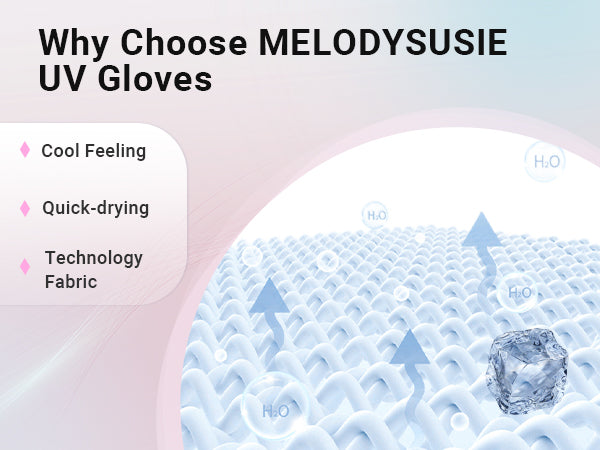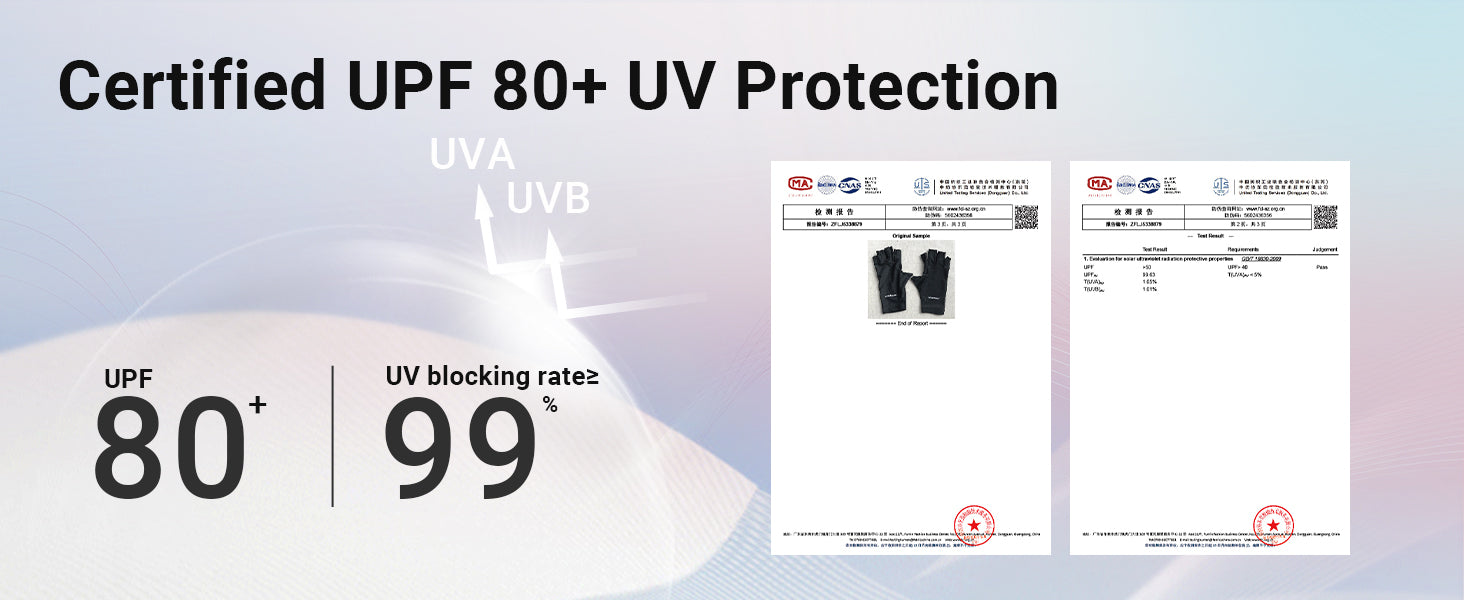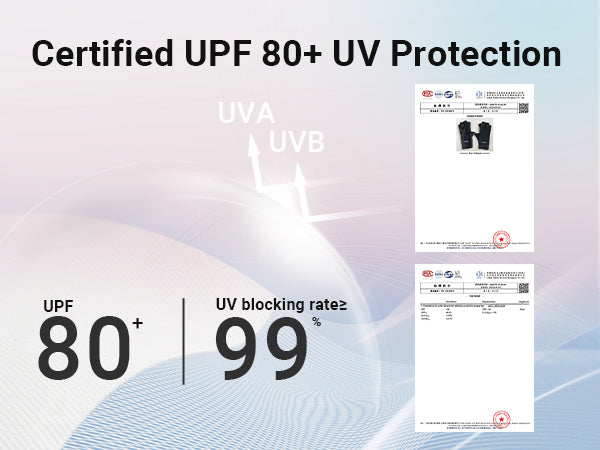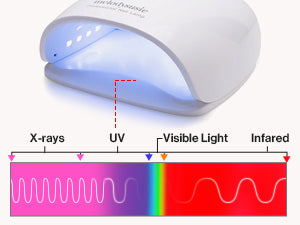 UV released by nail lamp
UV purple light is the key to many nail dryers and gel polishes.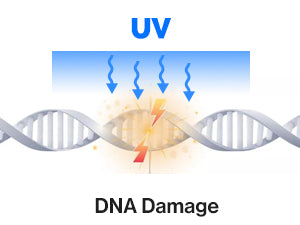 DNA damage
UV photon absorption by DNA and leads the broken, molecules cannot move freely, substance effectively hardens, namely "curing"
Skin tanning
This curing process is induced by UV, energetic enough UV can also result in the production of melanin, namely tanning.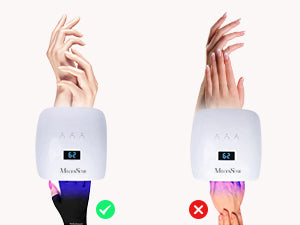 Wear UV gloves to do manicure
UPF 80+ and SPF UV Protection is woven into the fabric to protect your skin from premature aging, wrinkles, thinning.