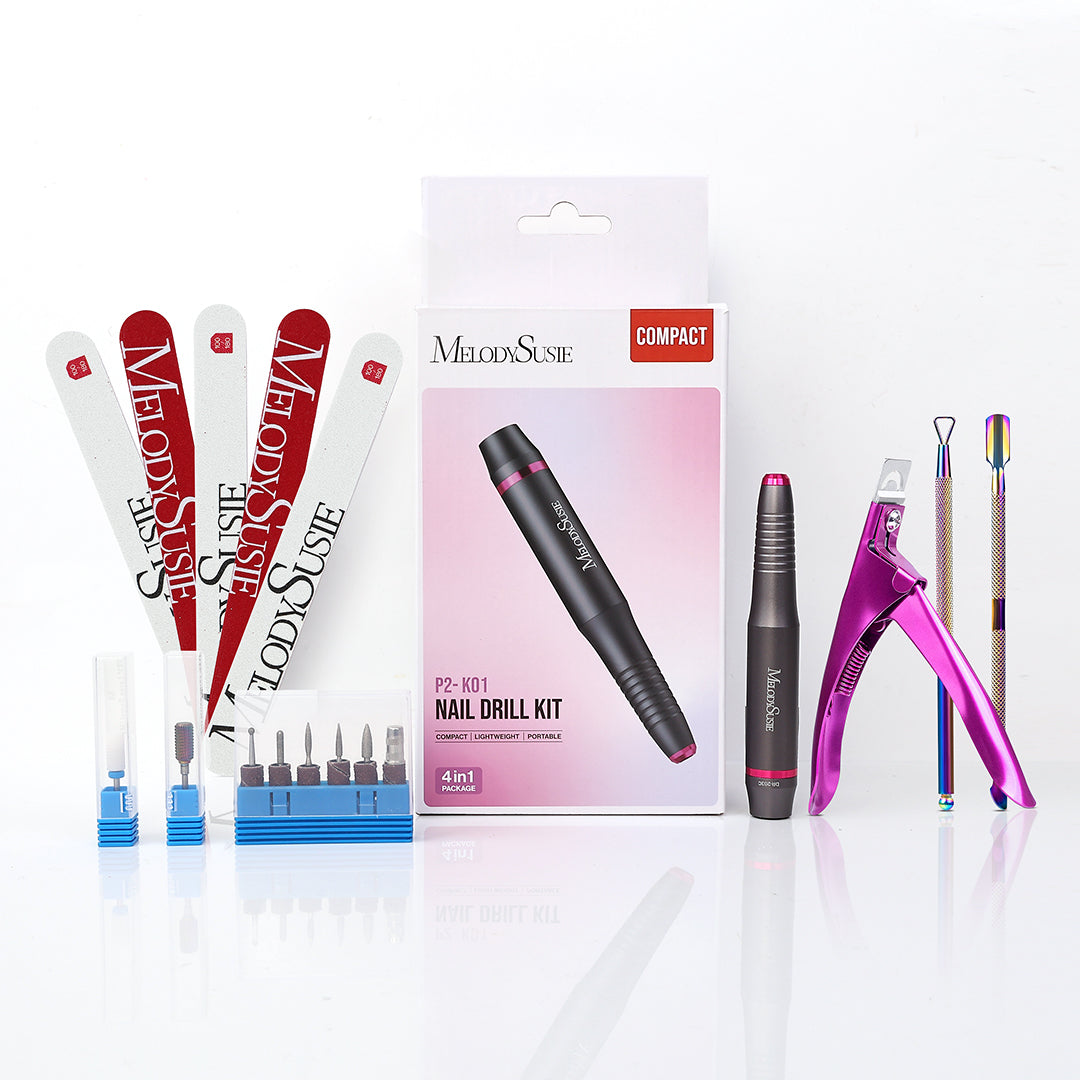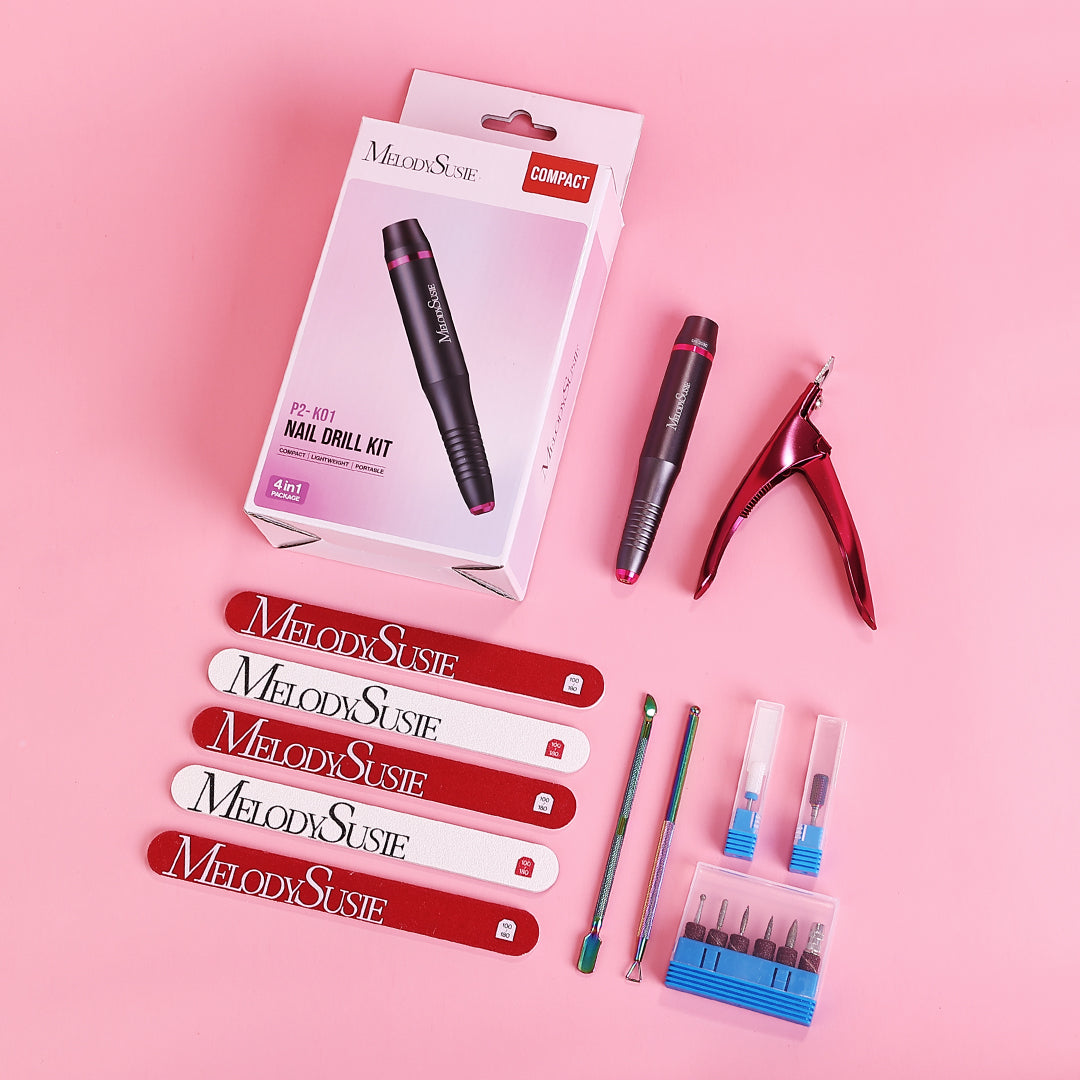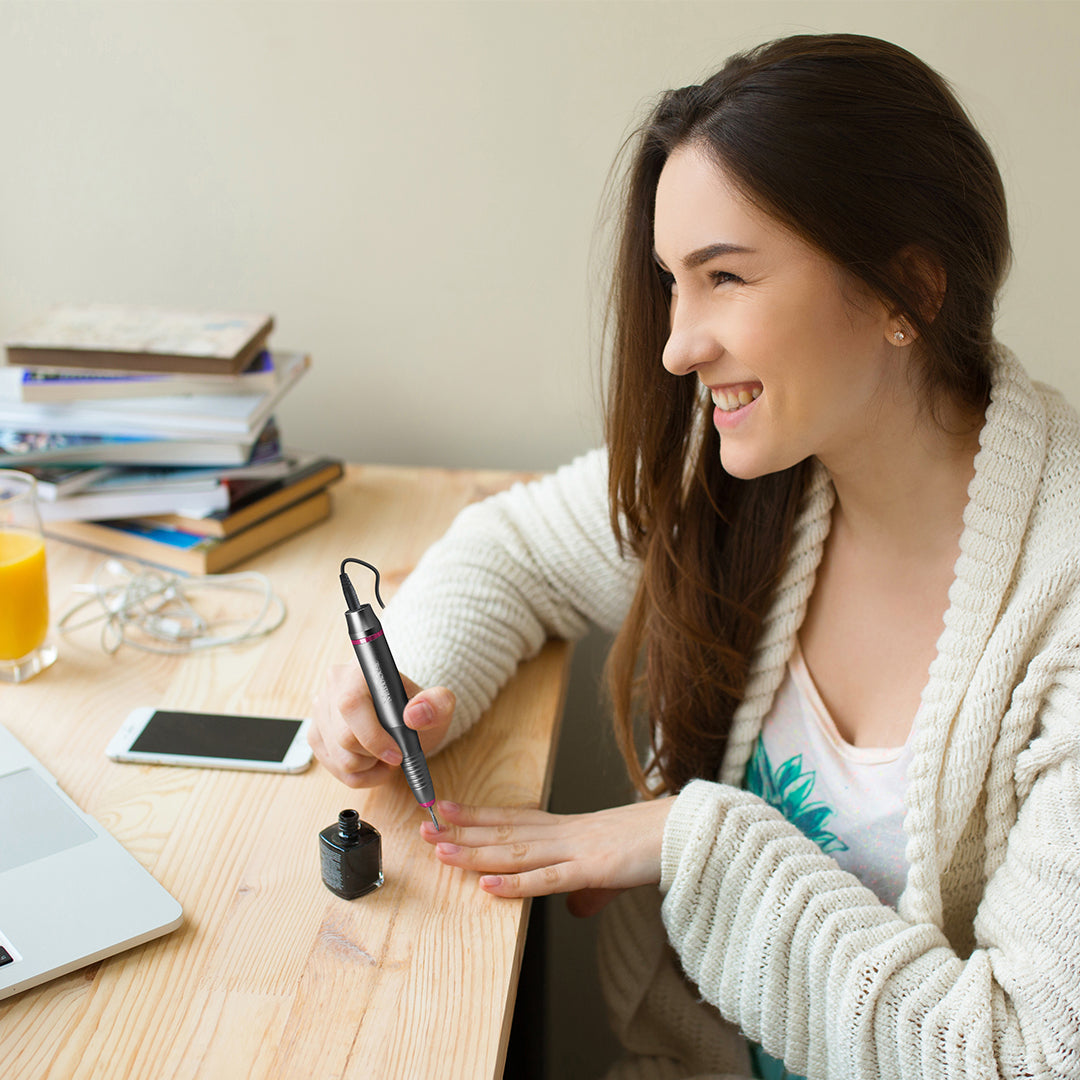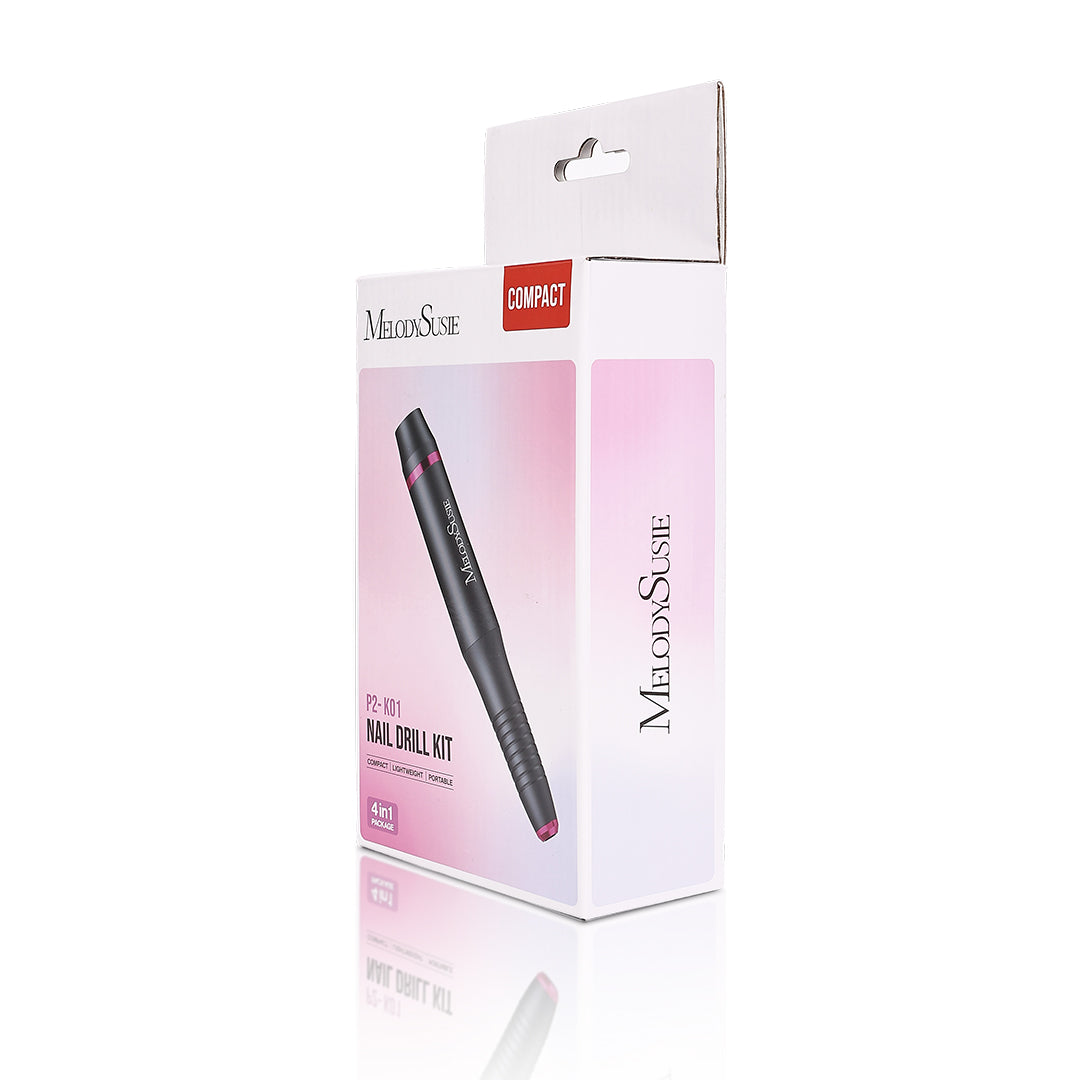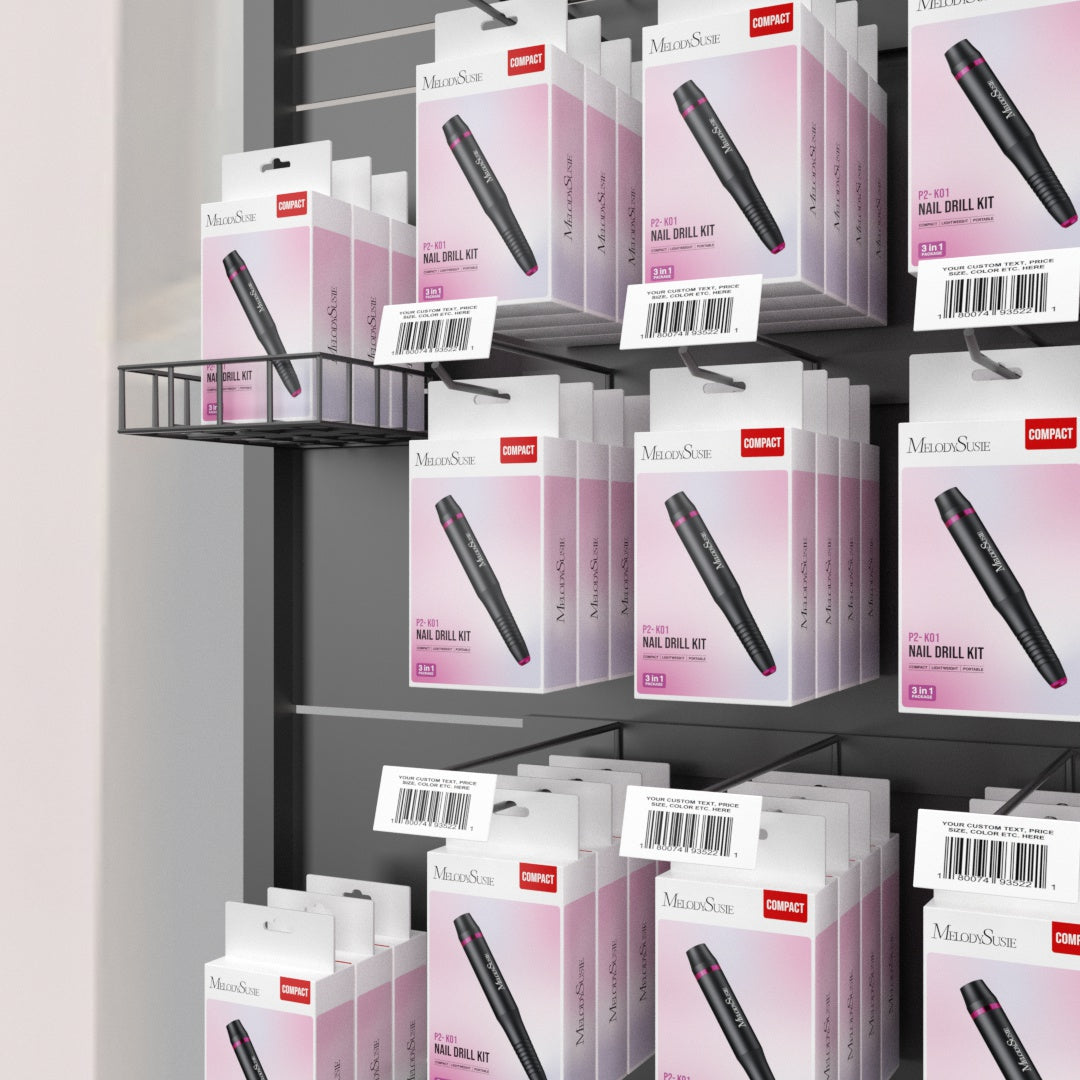 P2-K01-Silvia Nail Drill Kit
*Please Note: Due to the update of our brand logo, we will randomly send products in either the old or new packaging, but it will not affect the product quality. Thank you for your understanding during this transition.
Note: According to the receiving address, the package includes a national standard plug or a conversion plug.
Features:
What You Can Expect: This nail drill kit is designed for beginning nail art. All you can find in this kit are convenient nail art tools to meet your nail art needs. It includes a high-quality 20,000 RPM nail drill Silvia, drill bits, nail files, and 3 in 1 nail clippers.
Special Package Design: Unique gift box design with a high-end and gorgeous appearance, in addition to using it for yourself, it can also be given as a gift to your friends and family members who love to love nail art.
High-Quality Nail Drill: Silvia nail drill is made of aluminum material with a unique grey metallic luster. 0-20,000RPM motor with an accurate speed control button, which makes this electric nail file easier and safer to polish your nails. Save your time for fast action!
Cost-effectiveness: Get all your daily nail needs covered with just one set of nail drill kits. The rich and essential nail prep tools to start your nail journey.
Reliable Brand: As a brand that has been established for more than 13 years, MelodySusie not only guarantees product quality but also is absolutely professional for after-sales and service.
Specifications:
Package Size: 4.65 inches x 2.28 inches x 7.6 inches
Package Includes:
1*P2-Silvia Portable Nail Drill 20,000RPM (Grey)
1*Tungsten Nail Drill Bit
1*Ceramic Nail Drill Bit
6*Basic Nail Drill Bits
1*Professional Double Sided Straight Nail File 100/180 (5-pack)
1*Acrylic Nail Clipper 3 in 1 Kit