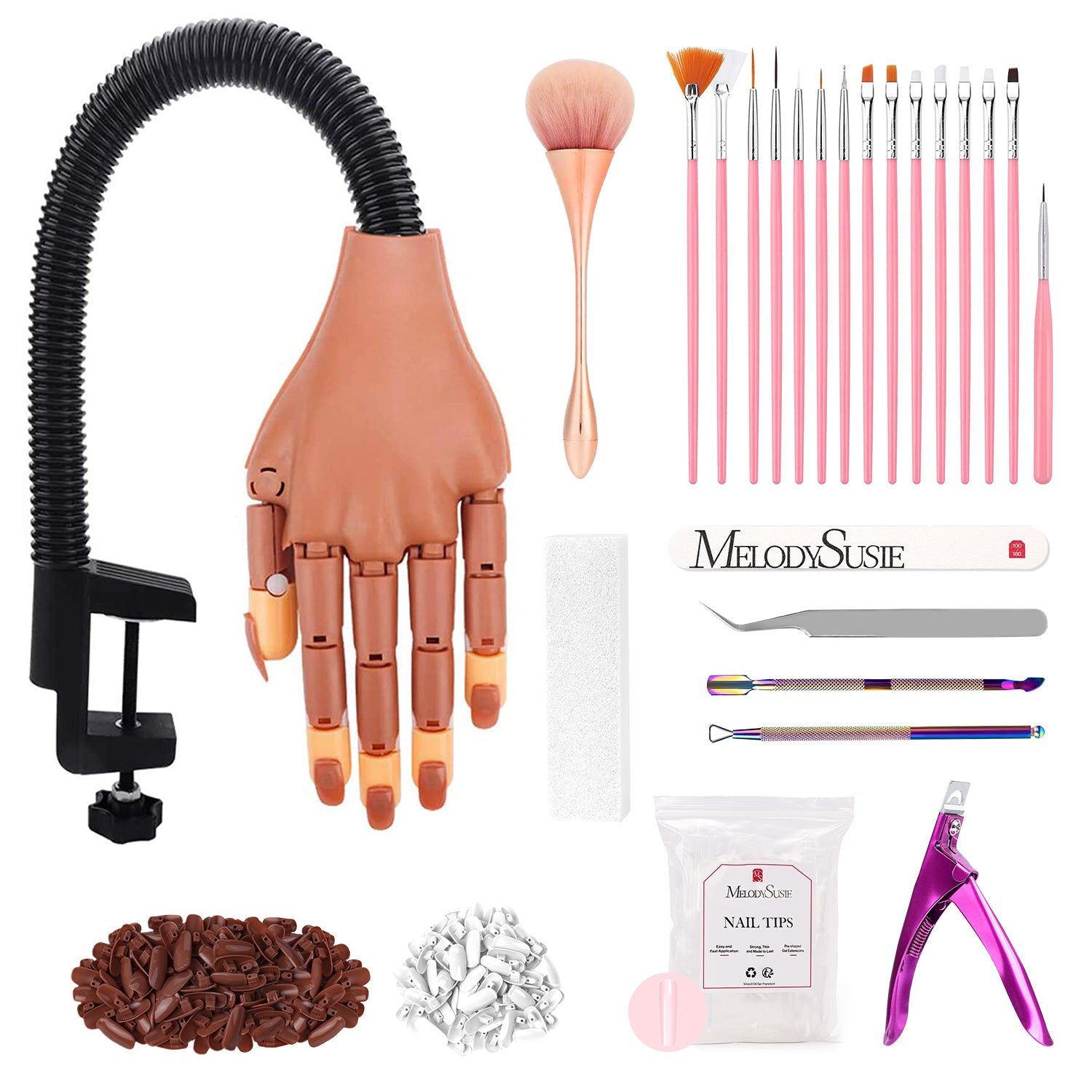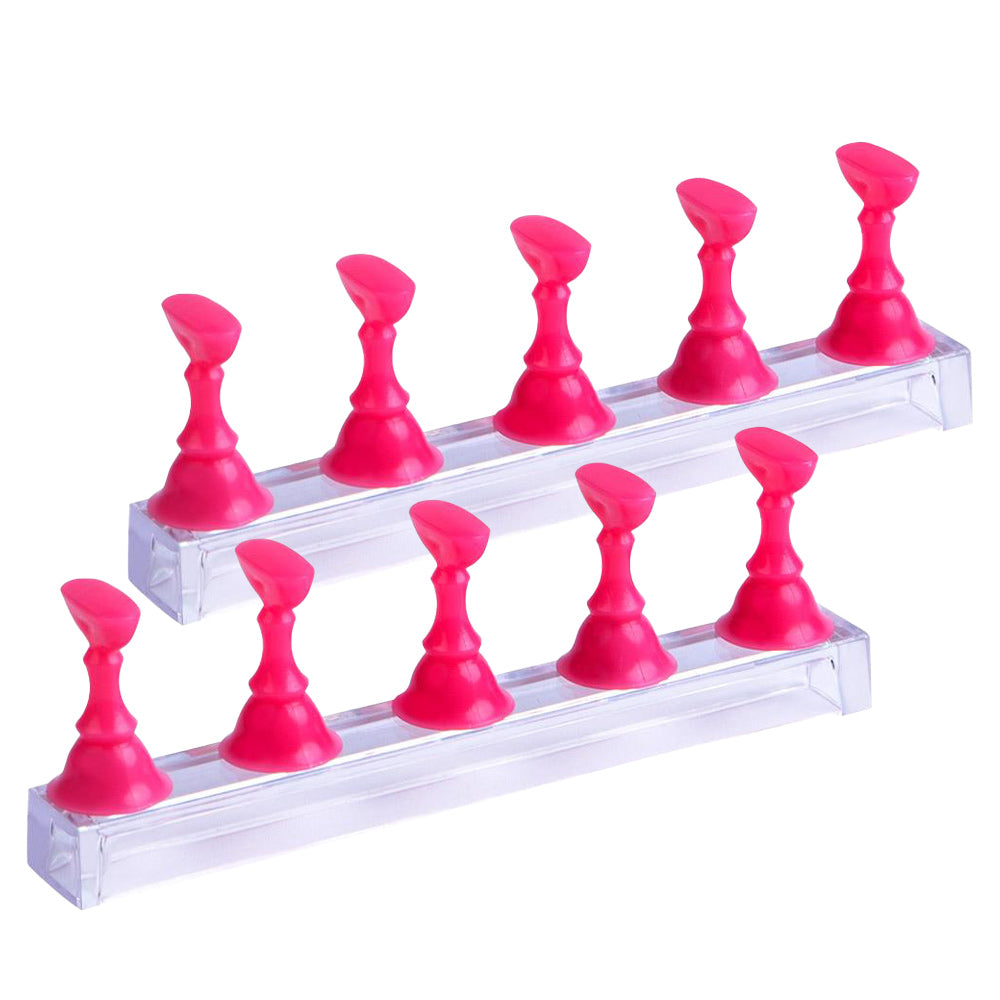 Nail Practice Tools
Acrylic Nail Display Stand Holders (2 sets)


Magnetic Design: Each nail tip stand holder has a magnetic bottom, it can attach upright to the stand tightly.
Lightweight Design: No wiggles when you move it around. Made of reliable materials, fingernail stands are sturdy and durable for long-term use.
Perfect Practice Tool: Chessboard design helps to increase the pleasure in the manicure process. Please note that adhesive putty and false nail tips are not included.

Nail Training Practice Hand Kit

This set includes:
-1*Nail practice hand
-200Pcs fake brown nails
-100Pcs fake white nails
-240Pcs nail tips
-1*Nail file
-1*Acrylic nail clipper
-1Pcs nail buffer
-1*Tweezer
-15Pcs painting pens set
-1*Dust brush
-1*Nail removal plane
-1*Nail pusher remover


Features:


Good Gift for Beginners: This practice hand is an excellent tool for anyone looking to improve their manicure skills! Even industry leaders are using these for training. Great for all kinds of nail design practice. You alsp can bend the stainless steel handle easily, the screw-type fixing bolt is firm and stable and can be fixed on the table, display stand, and board at will.
Sturdy & Easy to Use: The body of the nail hand is made of high-quality ABS material and the Joins are flexible and easy to maneuver. It holds perfectly to the nail table and has a long extension so you can freely move it. The size is the simulation of the human hand, It's like a real hand easy to maneuver and perfect to practice on.
Reusable and Affordable: It can be used repeatedly, which is suitable for manicure practice. The hand can be detachable with the 300 pcs hand finger replacement refill nail tips, false nail tips can be inserted into the fingers tightly, then you can design and paint nail art patterns on them.
Use code MSOFF15 to get 15% off on orders over $149.99 (gift boxes are not included)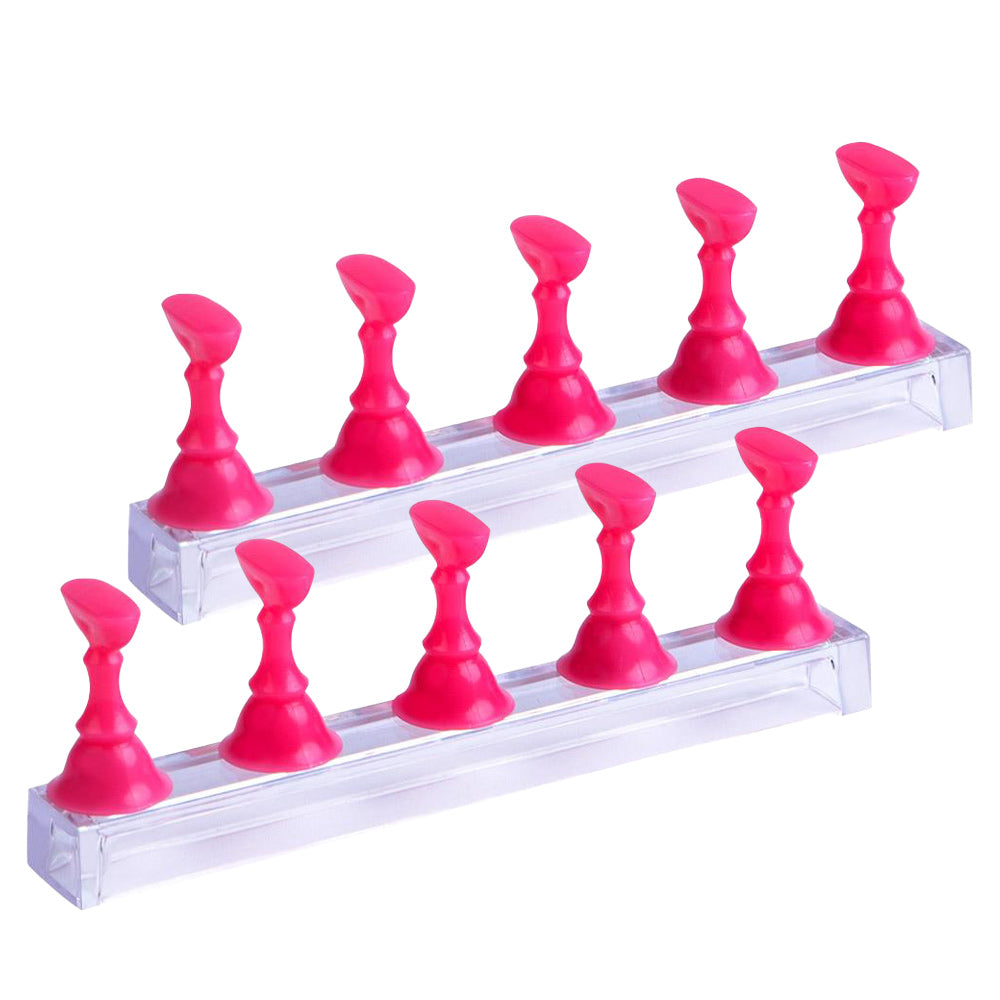 This product has no reviews yet.