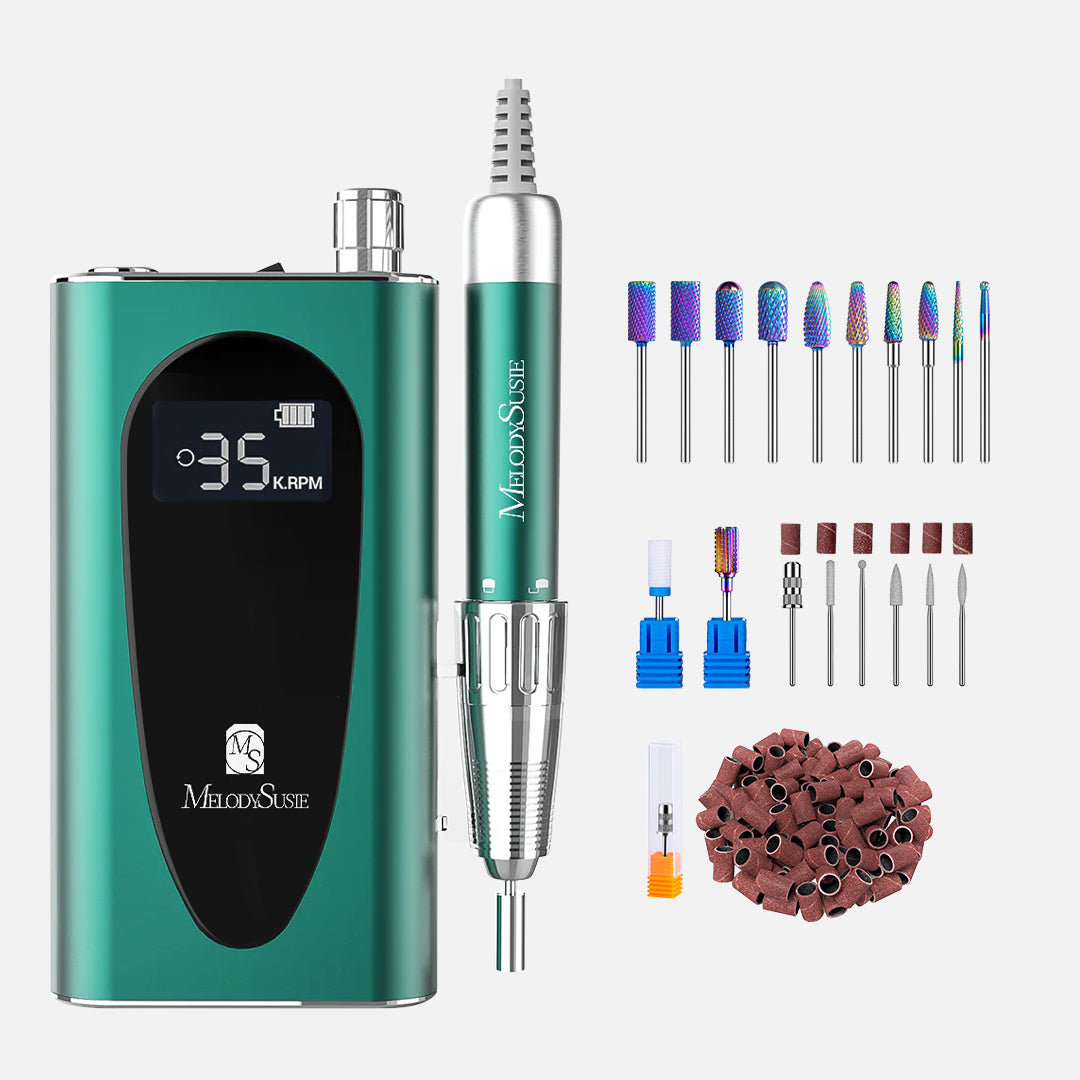 MR2-Hello! Sparkle Plus Kit!
*Please Note: Due to the update of our brand logo, we will randomly send products in either the old or new packaging, but it will not affect the product quality. Thank you for your understanding during this transition.

Features:

Update Moment for Professionals: Sparkle Plus rechargeable nail drill is coming! Real 35000 RPM rechargeable nail drill, coreless motor update from MelodySusie Sparkle Pro nail drill, better performance than before. More powerful, longer work hours, less overheating and breakdowns, less vibration and noise, less wearing and maintenance. Professional salon-level nail drill machine meeting all your manicure and pedicure needs.

Rechargeable Cordless Nail Drill: With a built-in 2000mAh rechargeable Li-ion battery, Sparkle Plus wireless nail drill provides more than 15 hours of use with only 2.5 hours of charge. Your operation status will be displayed on the smart LCD screen, including the RPM, direction, and the battery, all are clear at a glance. Freedom to work in any place even there is not an electrical outlet.

Update Coreless Motor: Equipped with an updated high-quality bearing coreless motor, enables this electric nail file works smoothly even at a high speed (0-35000 RPM) by rotating the speed control knob. Ultra-smooth operation with lower heat and lower noise, ideal for both professional technicians and nail students in the salon or at home.

Compact & Lightweight: With special aluminum material and portable belt clip design, this electric nail filer is more lightweight (1.48 lb.) allowing you to hang it on the waist easily, and won't let your hand be numb after long-term use. It is compact enough to pack into your traveling bag or case, let you enjoy the nail art DIY anytime anywhere.

Multifunctional Nail Kit: With 8 kinds of professional metal/ carbide/ ceramic nail drill bits (also works with all kinds of 3/32" shank bits), this efile meets your multiple manicures needs for trimming, grinding, carving, cutting, polishing for all nail arts as well as cuticle removal.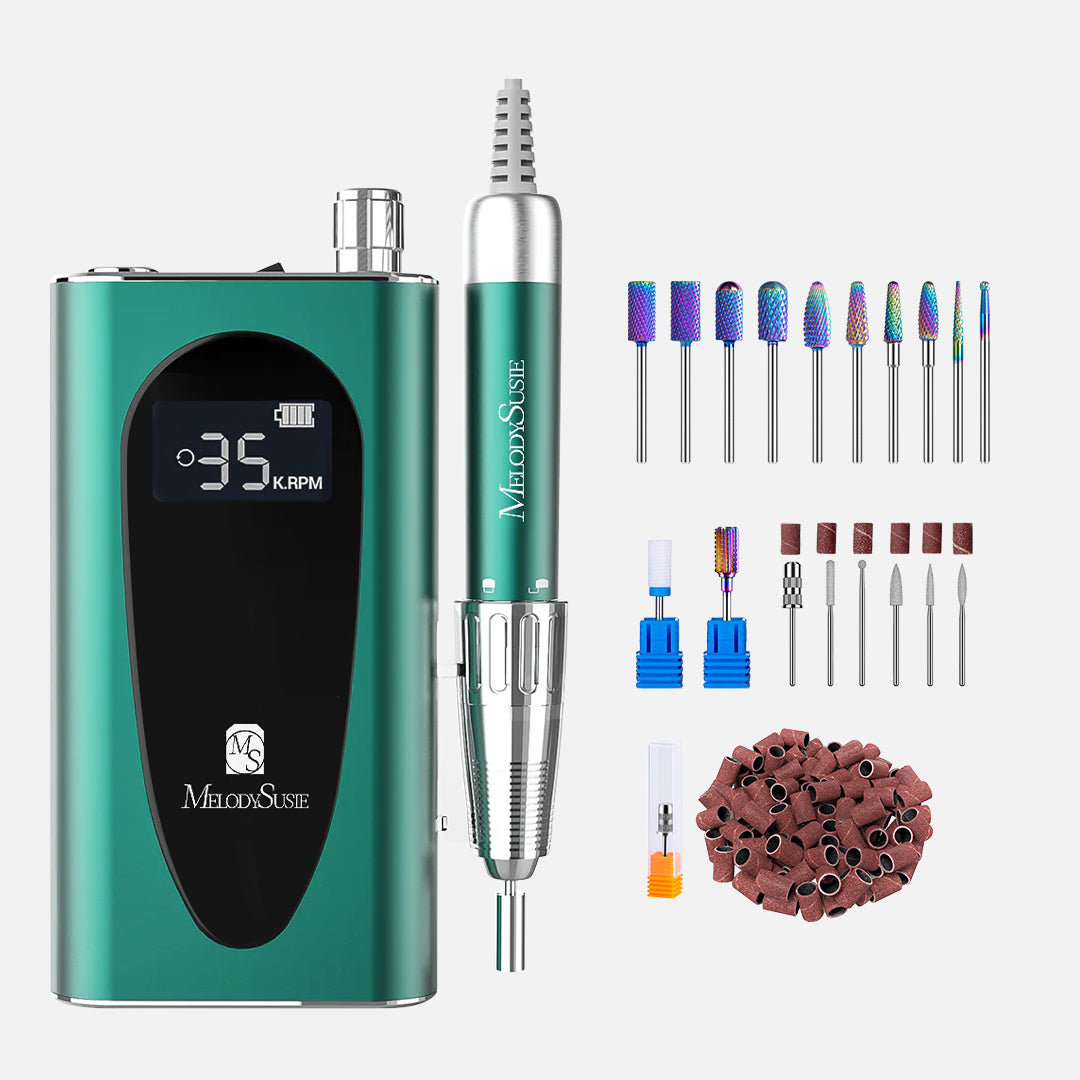 MR2-35,000RPM Sparkle Plus Rechargeable Nail Drill
Long battery life, wide RPM range, and coreless motor for stable and effortless use.
F/R Button
Forward/reverse buttons suit left/right-handed users for convenient use.

Smart LCD Screen
Show the RPM, direction, and battery in real-time.
Portable Belt Clip Design
Easy to carry out and use.
Coreless Motor
Top quality torque with low heat, low vibration and low noise.
15 Hours
15-hour battery for stress-free all-day use.
1.48 lb.
Unique aluminum and belt clip design prevents wrist pain.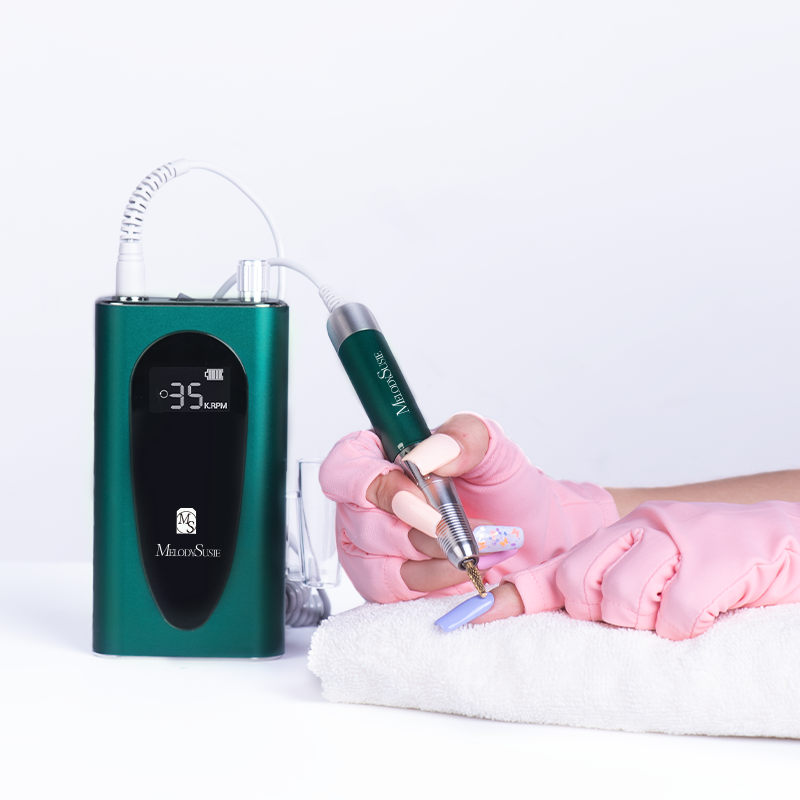 Compact & Lightweight
Lightweight, portable nail drill made of aluminum. Won't make hand numb, perfect for on-the-go DIY nail art.
Rechargeable & Cordless
2000mAh rechargeable battery for 15 hours of use. Smart LCD displays RPM, direction, and battery. No electrical outlet needed!
Powerful & Smooth
Powerful, smooth with coreless motor. Ultra-smooth operation, lower heat, and noise at high speeds (0-35000 RPM).
@Laurart
As a professional nail tech, I'm delighted with how well this drill performs. It's incredibly quiet, and the slim handle makes it easy to hold during extended use.
Product Specification
With a built-in 2000mAh rechargeable Li-ion battery, the Sparkle Plus wireless nail drill provides up to 15 hours of use with only 2.5 hours. It can still work without an electrical outlet.
Compare
Which nail drill is made for you?
Not sure which one to choose? We selected our most popular nail drills. Compare them and choose the best one for your needs.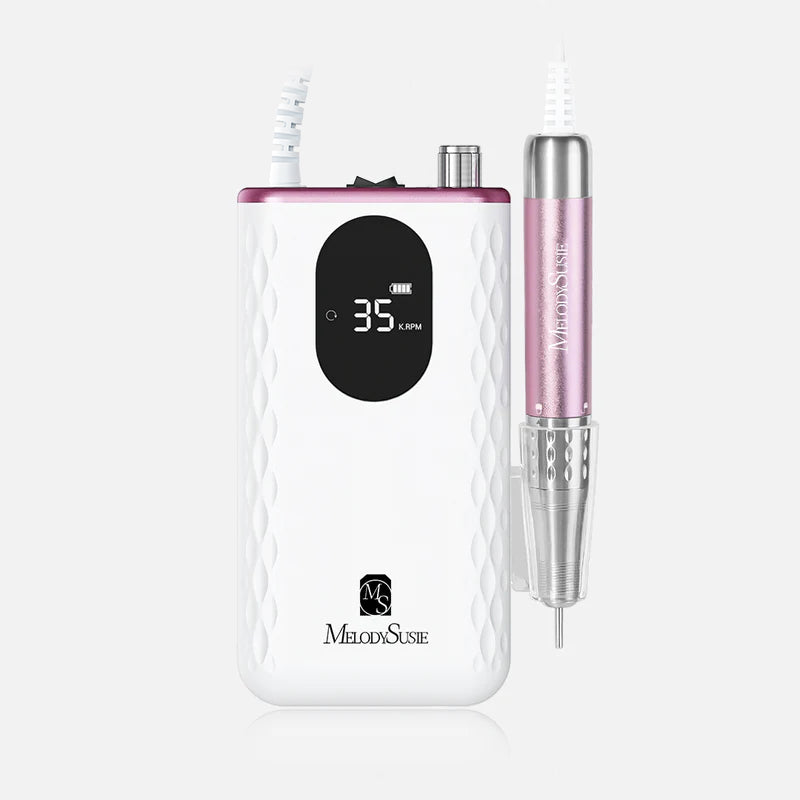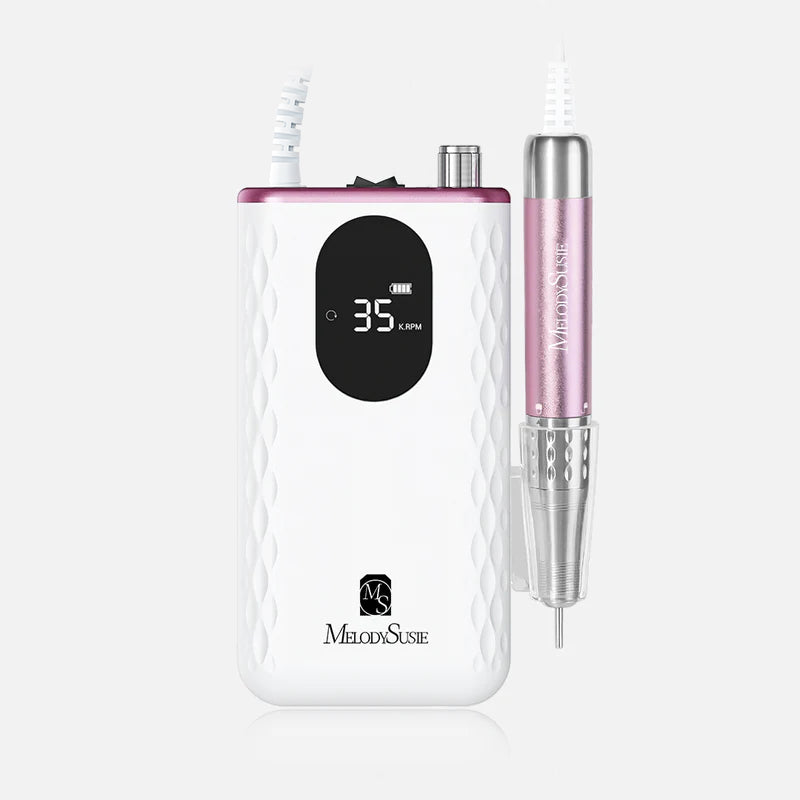 Material
Aluminum+PC+Stainless
Steel
Have a question? We are here to help.
Here are some frequently asked questions by our customers.
Still have questions? Contact our customer support, or subscribe to our newsletter for the latest and most professional nail knowledge.
Do MelodySusie Products have a warranty?

All items from MelodySusie have a 6-15 month limited warranty. If you have any questions about warranty details, feel free to contact us.
Does MR2 nail drill have multiple speeds?

Yes! Our MR4 can reach up 35, 000rpm. It has remarkable power!
Won't MR2 nail drill damage my natural nails?

No, if you start on the slowest setting on your natural nails, you won't damage it.
What is the bit diameter that fits in MR2 Nail Drill?
Does MR2 has a foot pedal?

MR2 doesn't have a foot pedal.