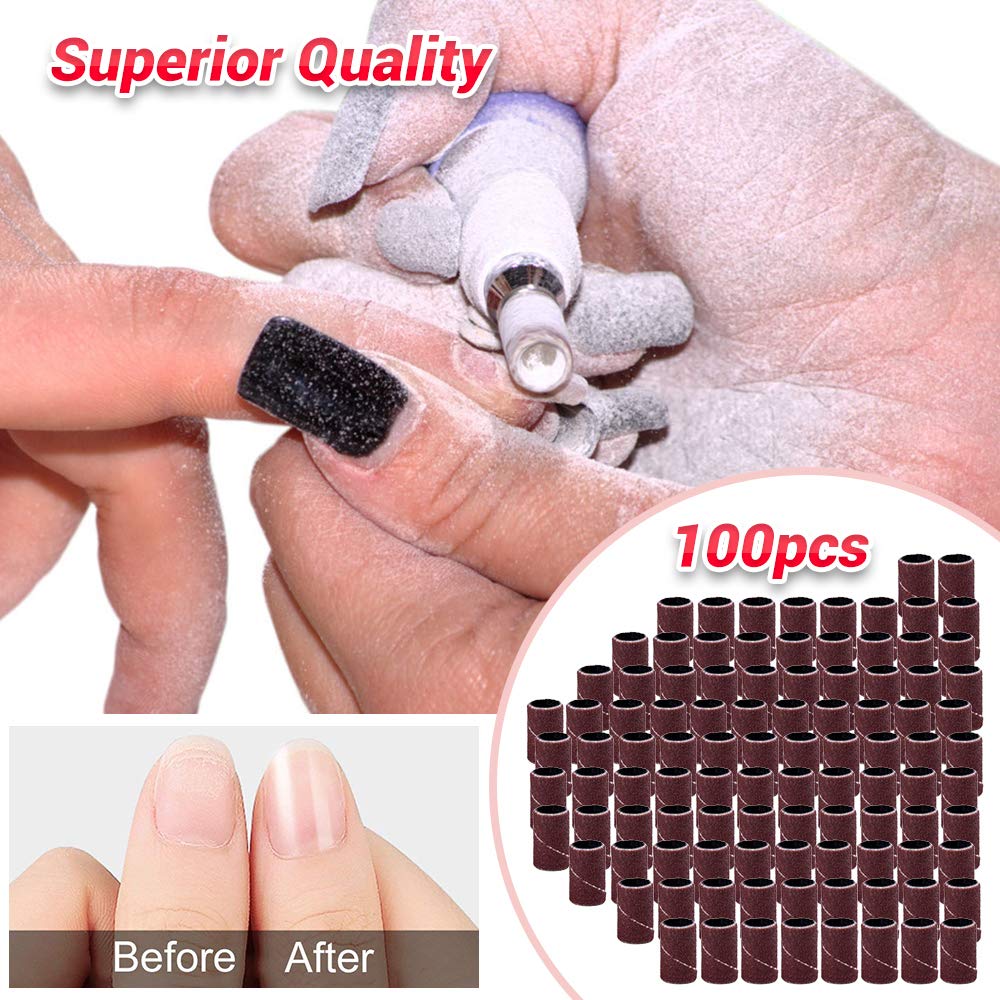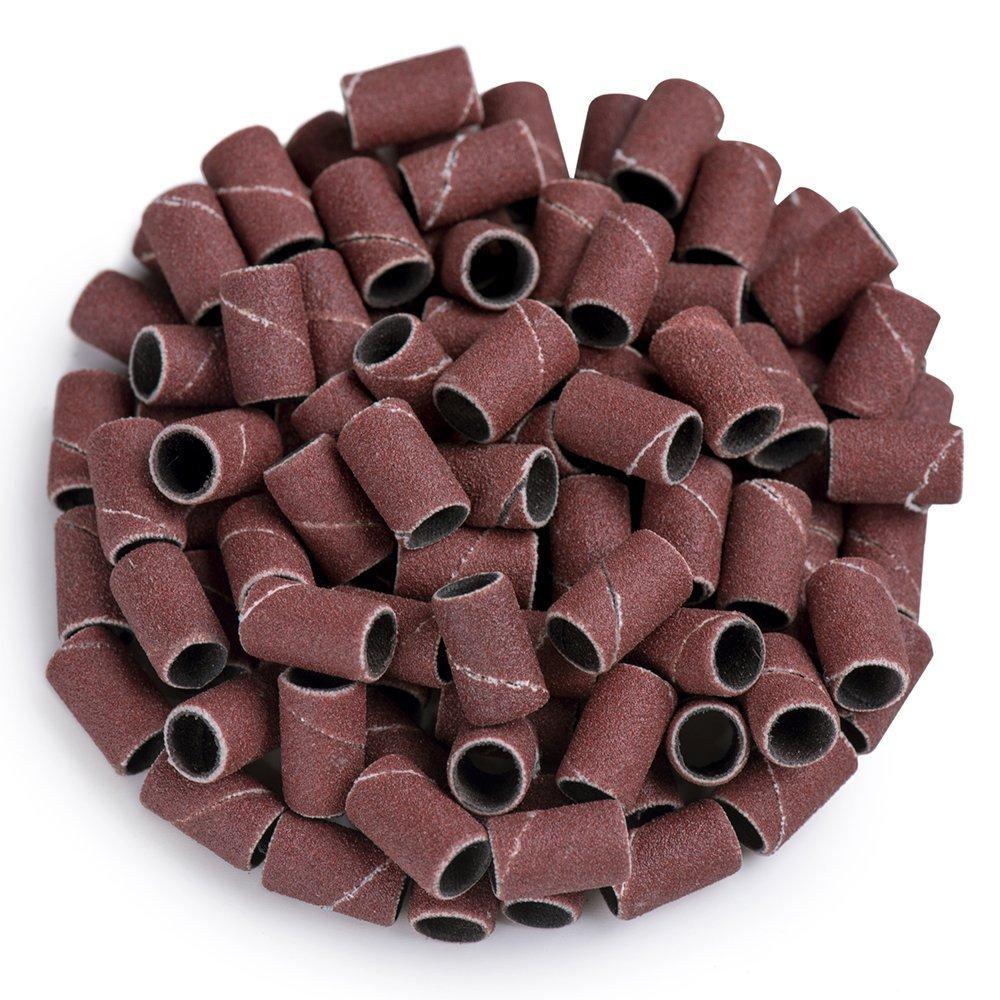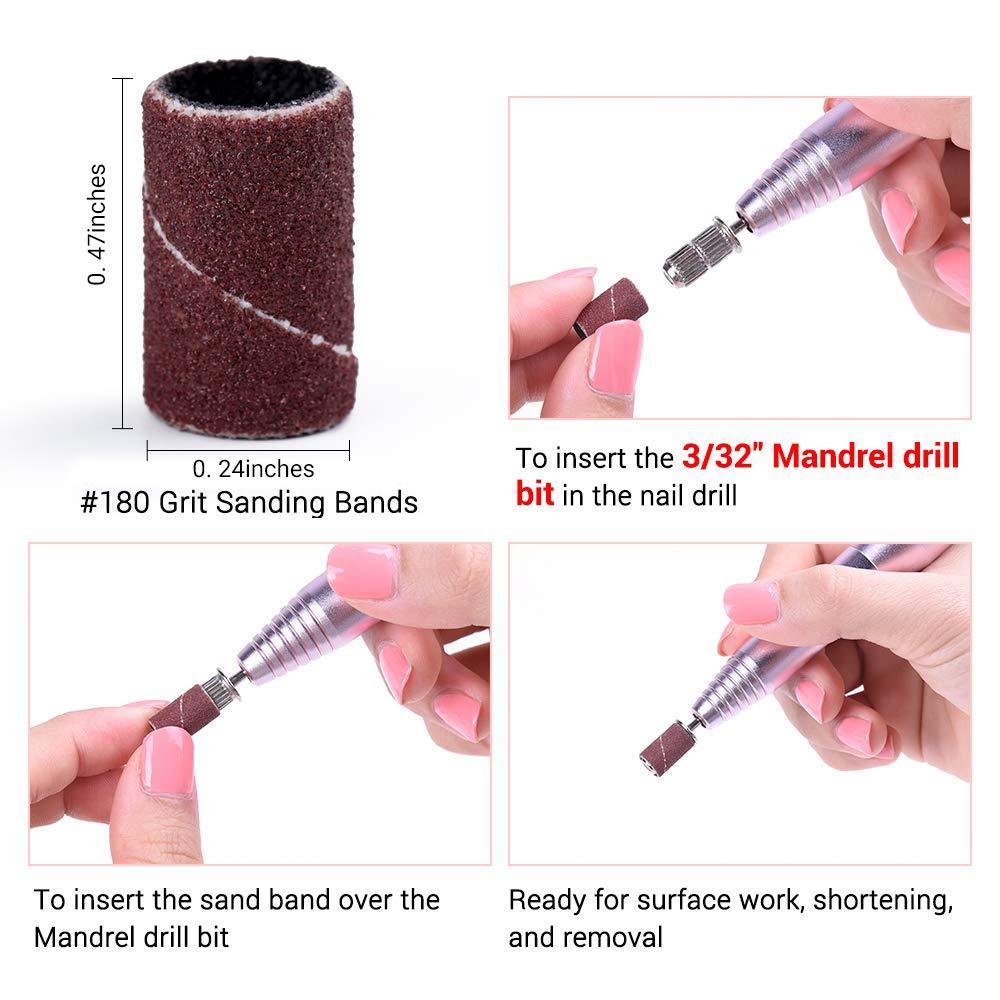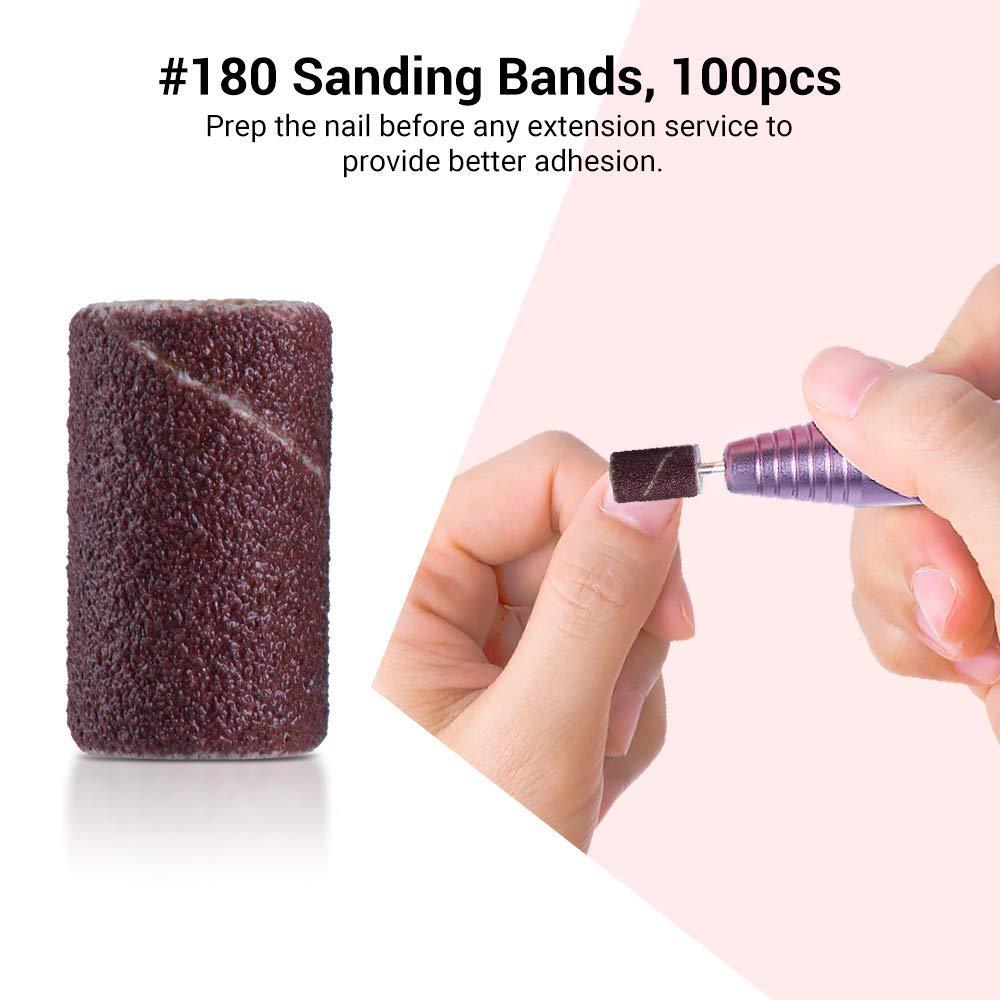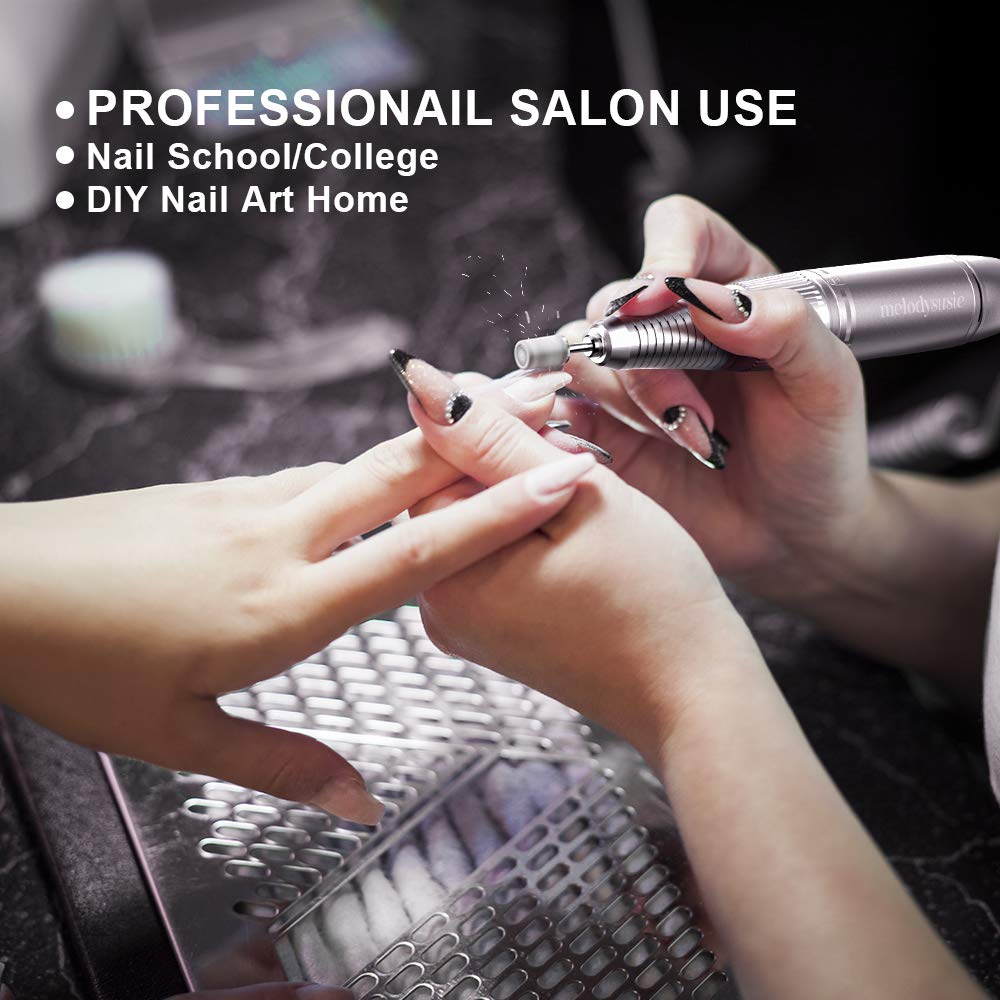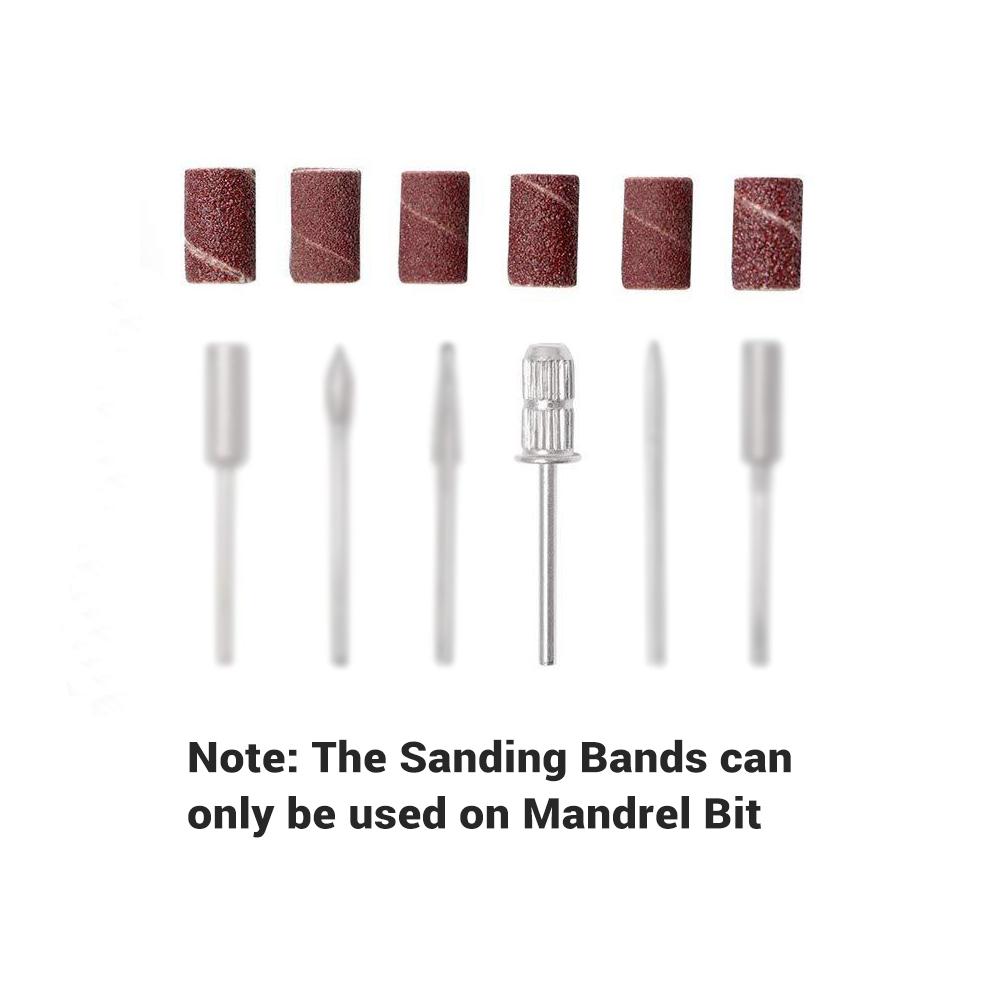 Colorful 100pcs Professional Sanding Bands With Mandrel Drill Bit
*Please Note: Due to the update of our brand logo, we will randomly send products in either the old or new packaging, but it will not affect the product quality. Thank you for your understanding during this transition.

Melodysusie Professional Sanding Bands revolutionize your professional nail art work! You can easily to use it to work for manicure and create your perfect nail shape! It helps you to "bring your beauty salon home" and do your own manicures like a pro.                                                                                                 

                                                                                

Features:

80# to remove the gel overlays or shorten the acrylic or artificial nails easily. 120# helps you to prep the nail quickly, file the nail sidewalk, shape, and smooth. 150# great for quick nail preparing, back fills, shaping acrylic nails and blending for a smooth surface, slightly removing product. 180# comes with a smooth surface and it will perfect on the natural nail and cuticle with your file's low speed. 240# helps you smooth and polish your nail surface to shine.

Superior Quality and Saving Your Money: High hardness, durable and abrasion-resistant. Durable senior material and will not fall apart during use and suitable for nail salon, beauty parlor, spa or personal manicure pedicure, DIY nail art at home.

Multifunctional: Designed to be suitable for most size 3/32" nail drill machine, which is used for grinding, smoothening and polishing for all nail arts as well as cuticle removal.

Easy to Use For Beginner: To select a band in place over the mandrel bit and gently apply pressure to the surface of the bed. It is suitable for manicure as well as pedicure. Working on natural nails as well as artificial nails.

Portable and Light: It easy to carry and portable to bring it out, You can so your nail artwork anytime anywhere. It is professional for both home and salon use.

EAN 6956763271123

Quickly and Effectively for Manicure and Pedicure

It can be used to prep the natural nail bed prior to any extension service to provide better adhesion.

Please select one of them in place over your mandrel now with low RPM Speed and gently apply pressure to the surface of the bed.

Be sure to keep the band parallel to the surface of the nail to avoid rings of fine.

Be sure to lift the band off the surface of the nail frequently to avoid excess heat.

It is also perfect for the cuticle.

 






Use code MSOFF15 to get 15% off on orders over $149.99 (gift boxes are not included)
This product is rated 5.0 of 5.0 stars.
It has received 65 reviews.