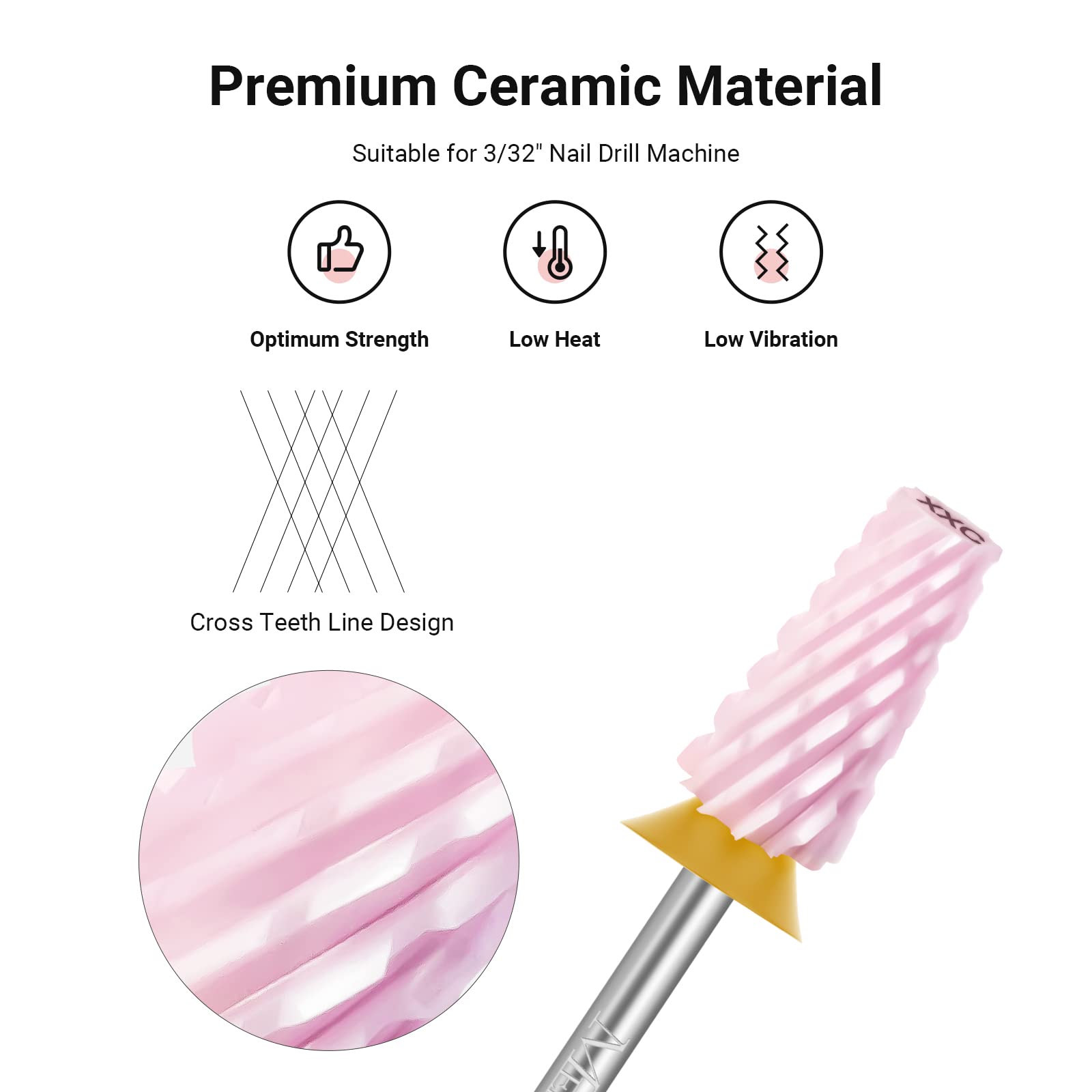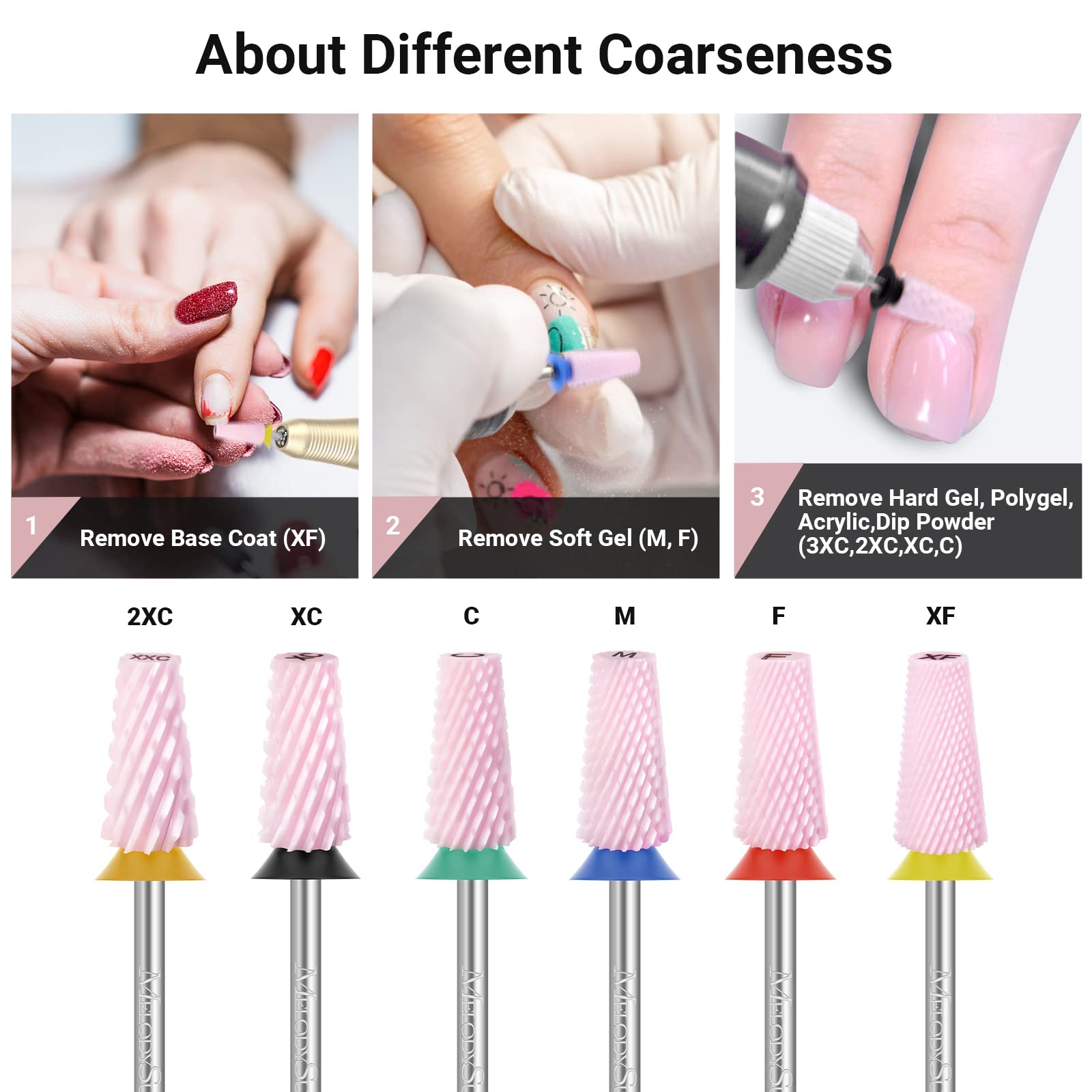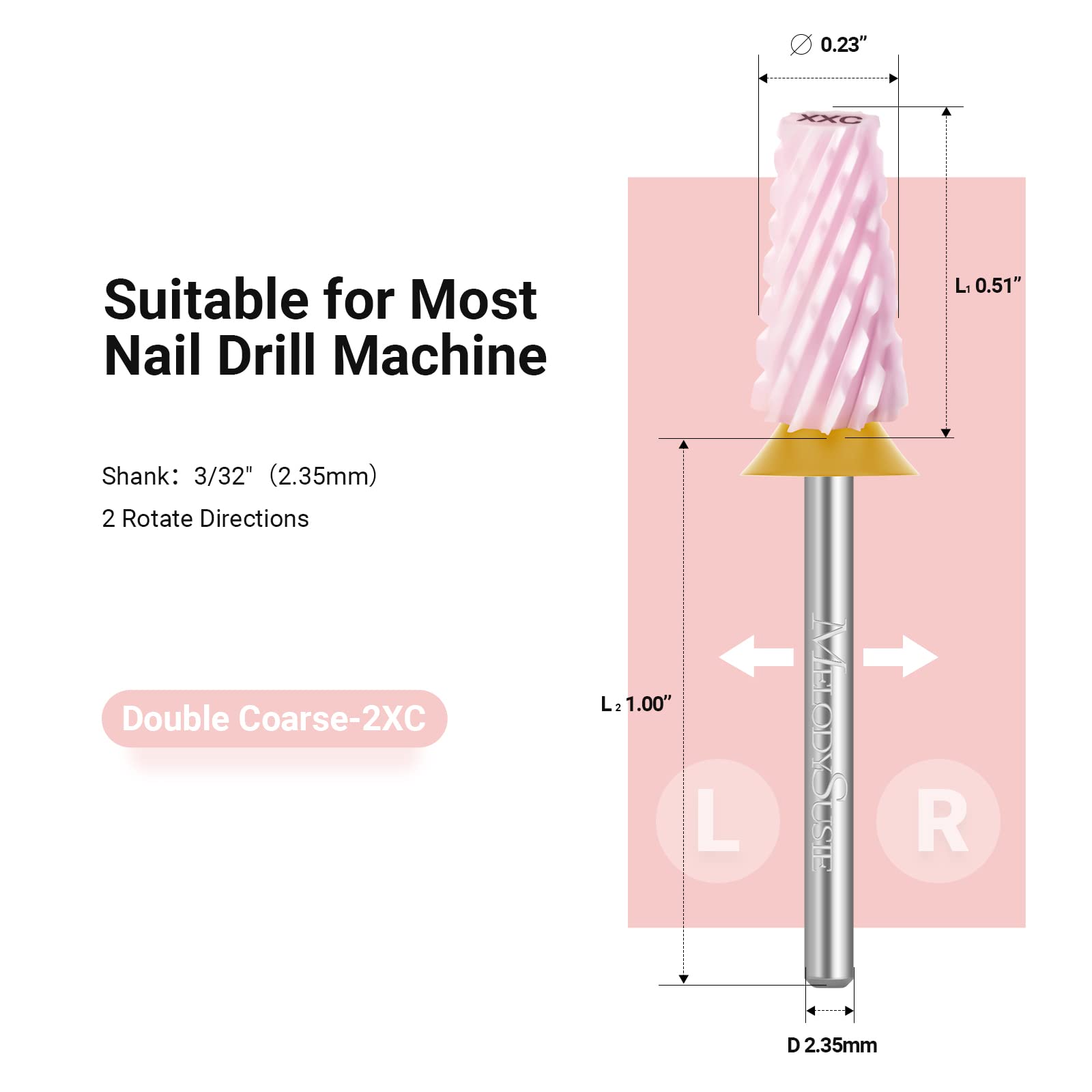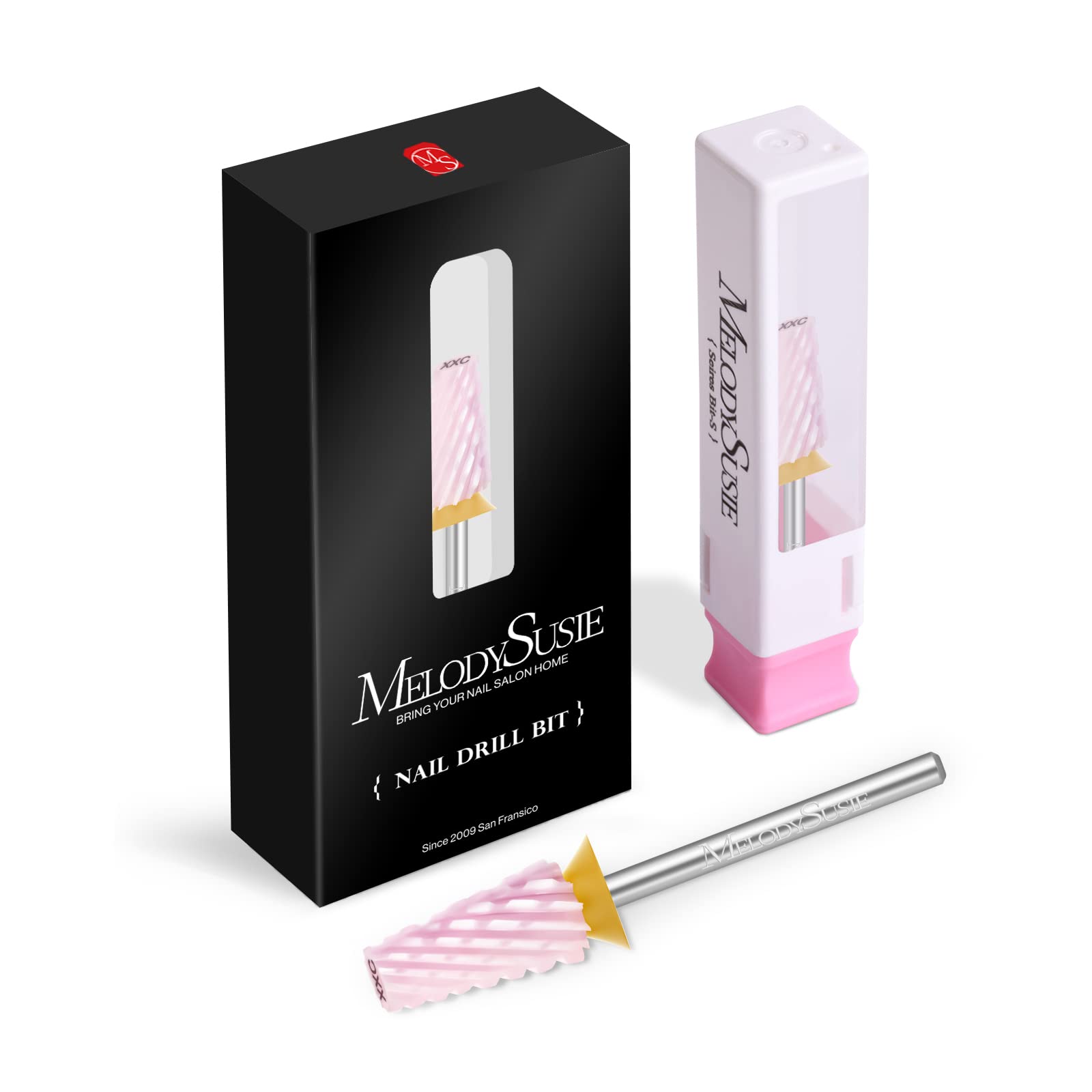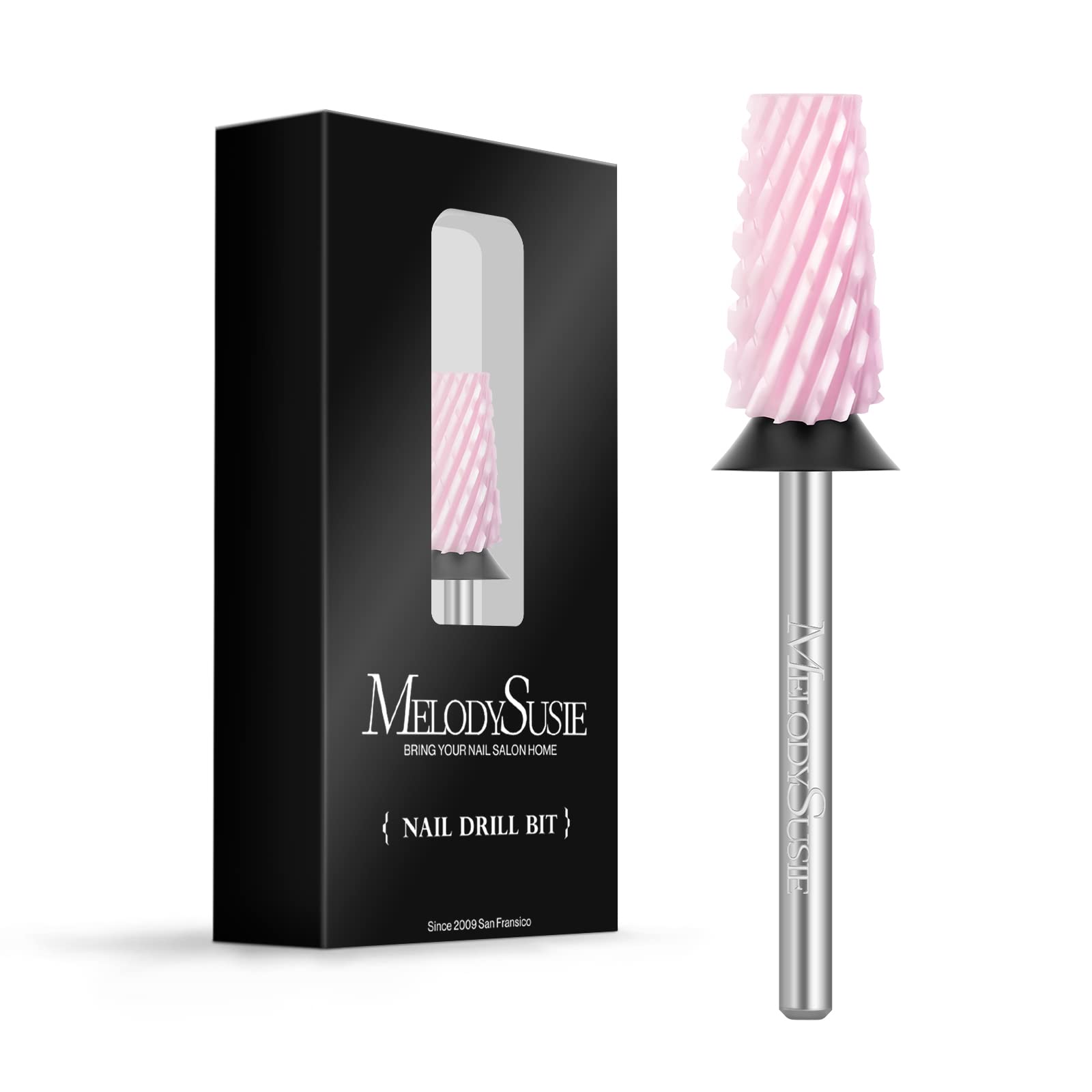 Ceramic Tapered Barrel Nail Drill Bit
*Please Note: Due to the update of our brand logo, we will randomly send products in either the old or new packaging, but it will not affect the product quality. Thank you for your understanding during this transition.

Features: 

Premium Ceramic Material: Made of superior ceramic material, these nail art tools are hard-wearing, sharp, and durable, and also crafted delicately. With excellent heat dissipation, the bits won't be burning hot during long-time use like metal ones. The tapered edge of the drill bit includes a finer grit at the tip of the bit to avoid any damage to the cuticle and surrounding nail wall and a coarser grit towards the base of the bit.
Time and Money Saving: Takes off the gel polish, dip powder, or acrylic layer in half the time without any effort. Make the cuticle clean-up a breeze. Don't worry about spending more time in an expensive salon. Bring the beauty salon home now.
Easy to Clean and Safe for Nails: The ceramic is corrosion resistant, as well as no clogging for nails. The smooth surface is easy to be cleaned with water after each use, It is so important to keep your and your client's nails healthy.
Fits Well with Most Nail Drill: Universal 3/32" (2.35mm) tungsten steel shank perfectly suits most professional electric nail drills on the market. These ceramic tapered bits are suitable for nail technicians to make manicures and pedicures. Please note that to prevent breaking, the nail drill bits cannot be dropped.
Use code MSOFF15 to get 15% off on orders over $149.99 (gift boxes are not included)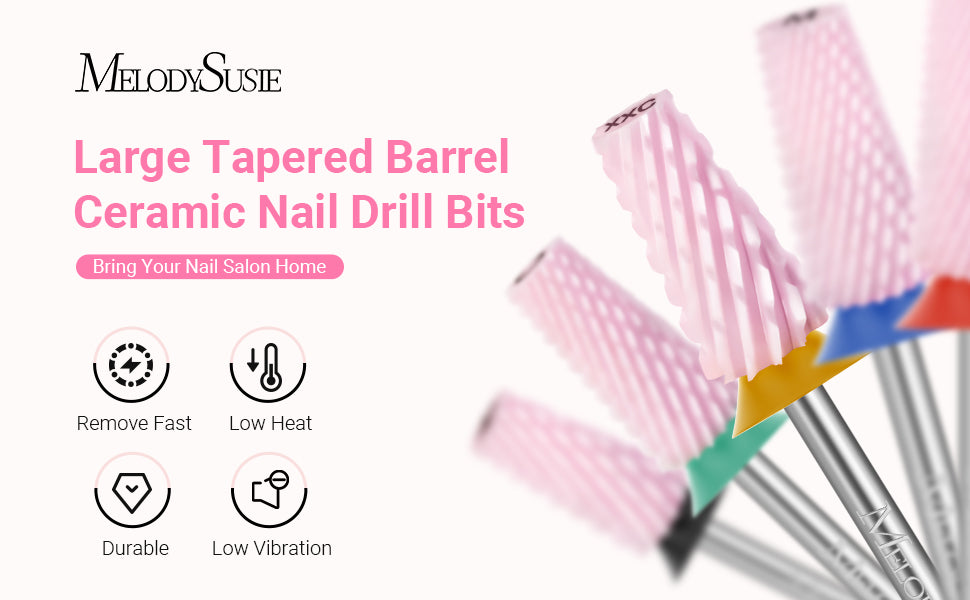 Large Tapered Barrel Nail Drill Bits
Perfect for backfilling, filing, smoothing, and shaping.
Only fits 3/32" shanks. The drill bits also come in 6 different grit sizes (ranging from double coarse to extra fine).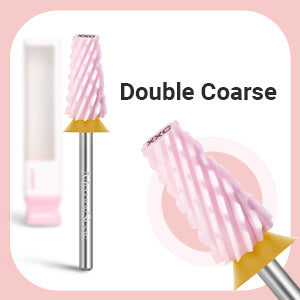 Multi-function
General Surface Work
Cleaning & Prepping
Backfills
Removing Gel Polish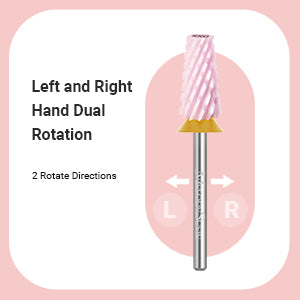 Two Way Rotation
Designed to cut smoothly in clockwise and counter-clockwise directions for both two hands.
Suitable for Left-handed or Right-handed use, smoothly filing or carving for flawless results.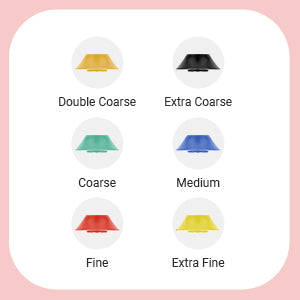 6 Different Ring Colors
The grit size can be distinguished by different colors.
Double Coarse-Orange
Extra Coarse-Black
Coarse-Green
Medium-Blue
Fine-Red
Extra Fine-Yellow