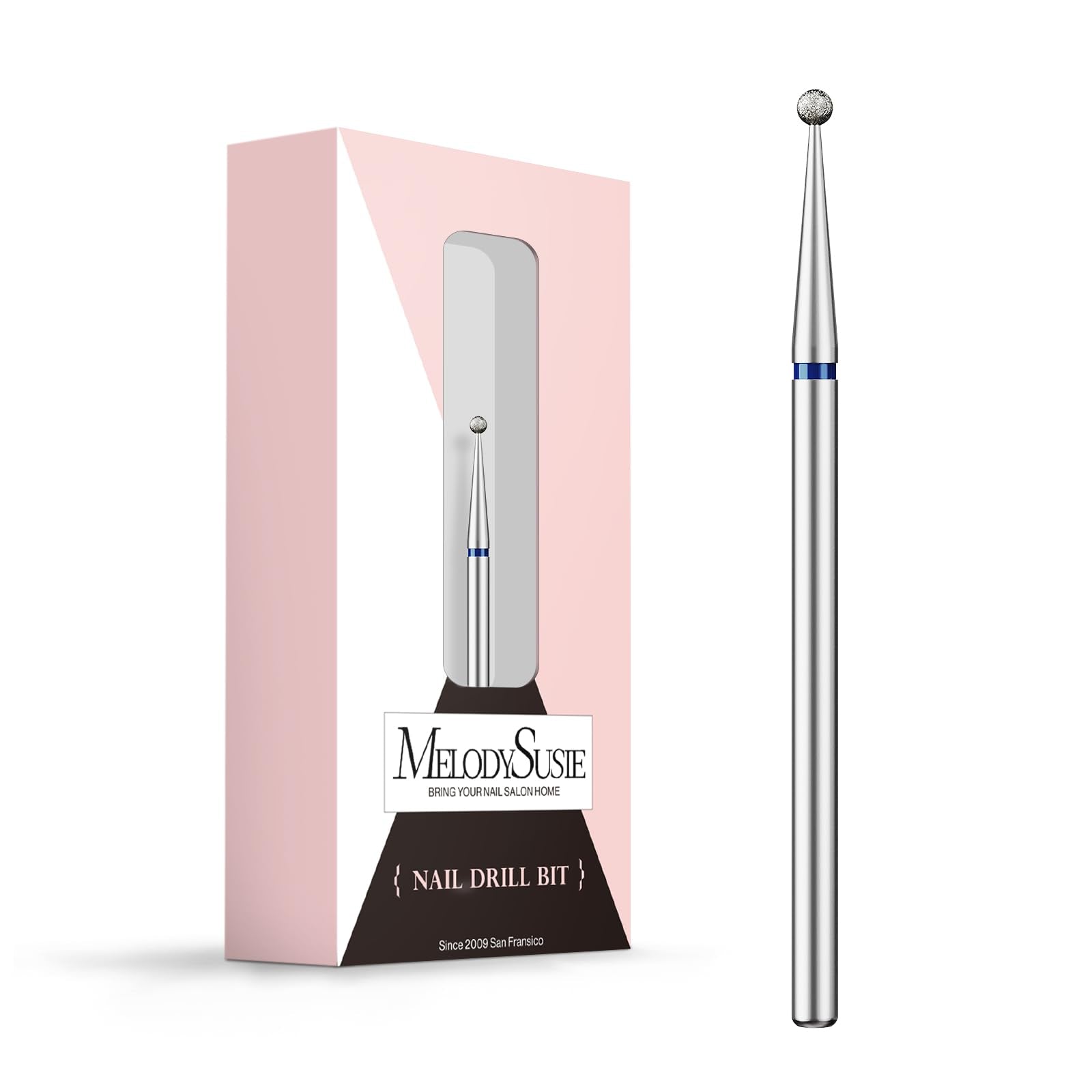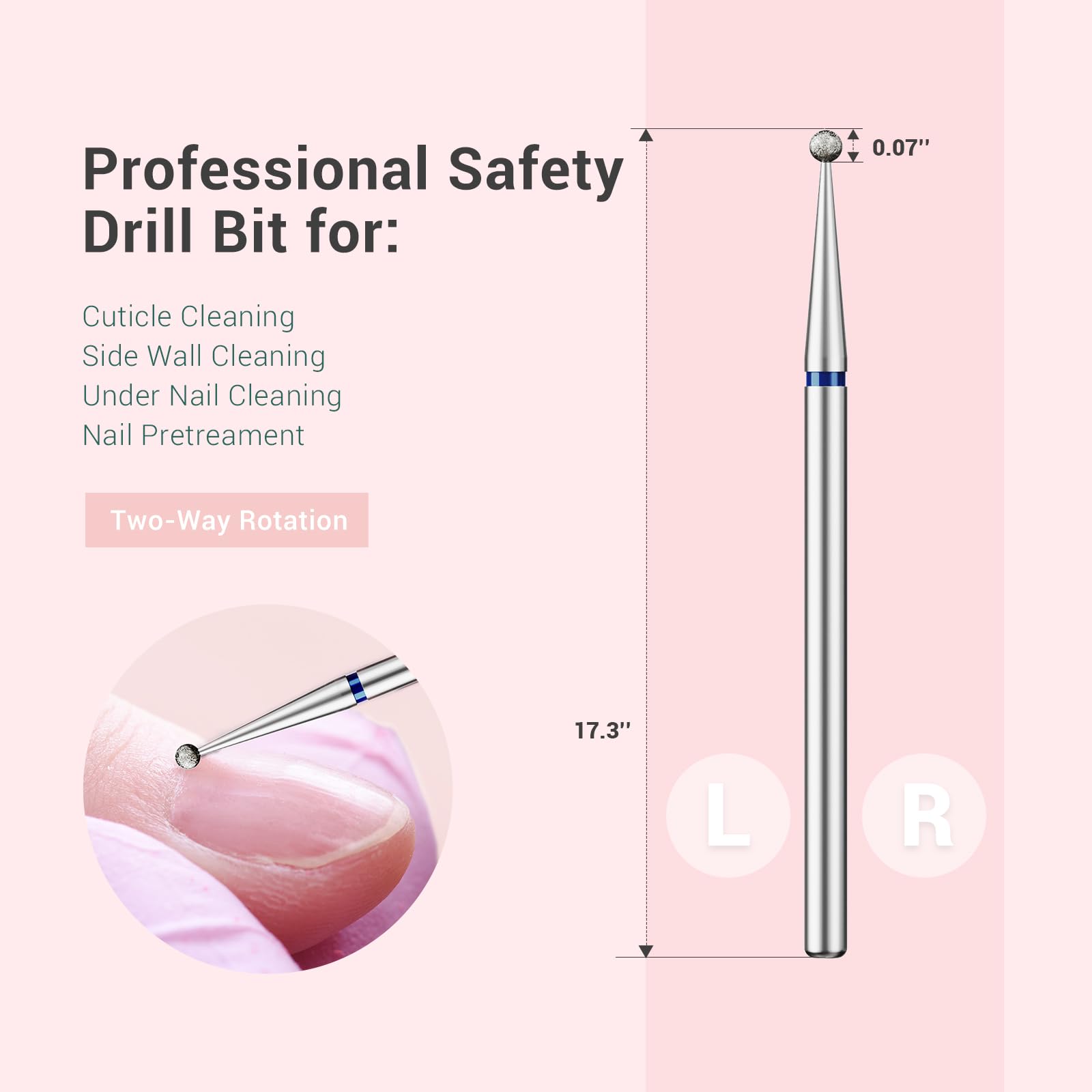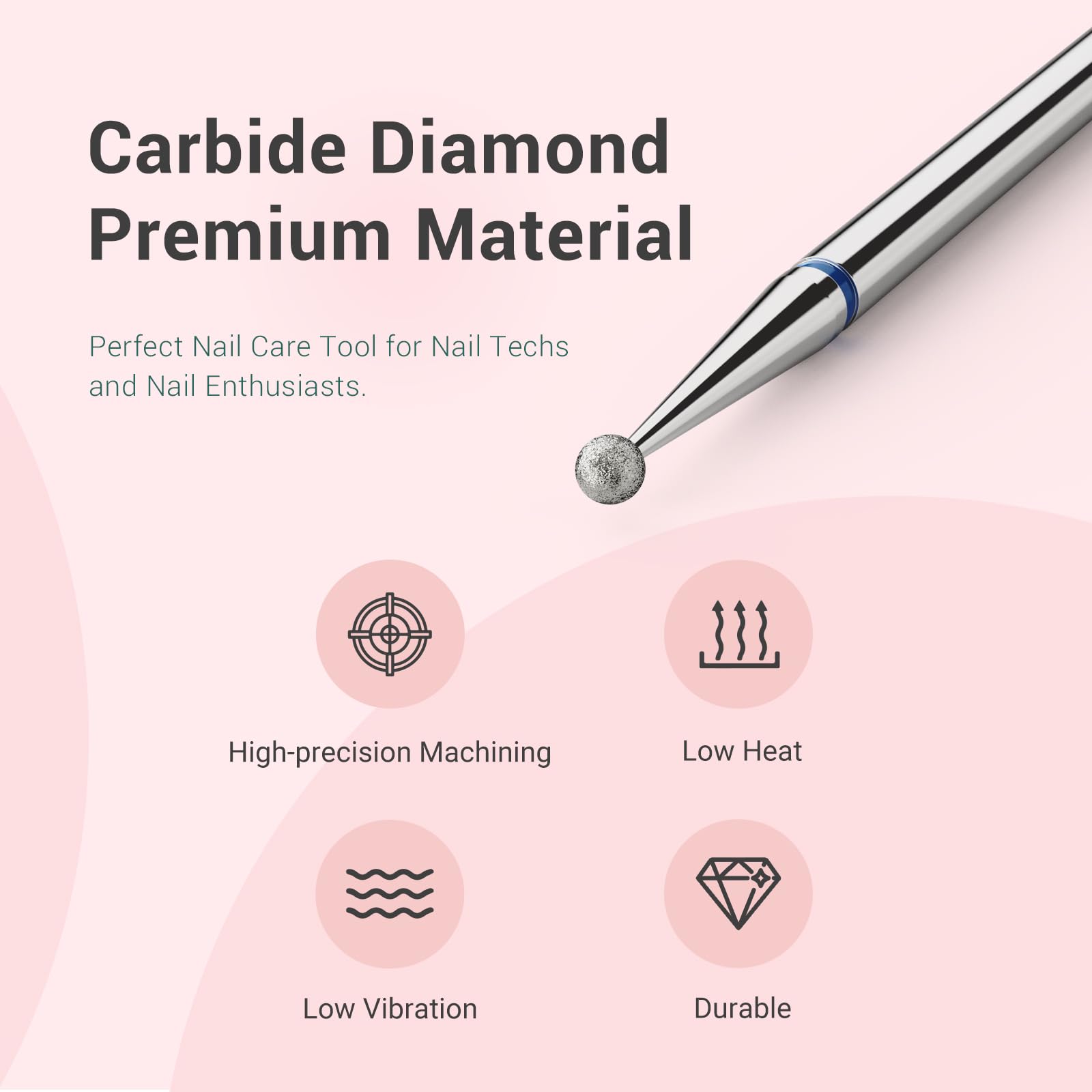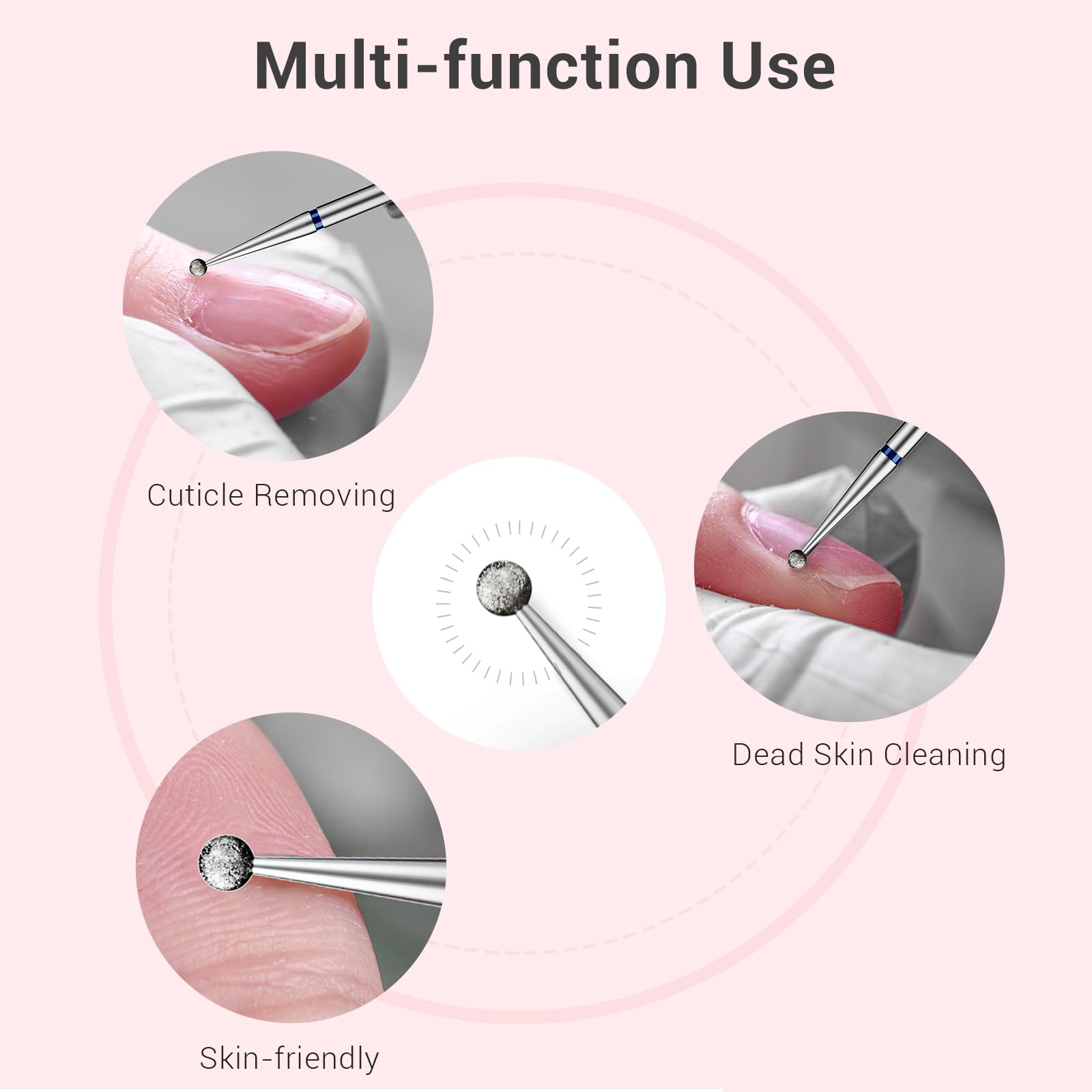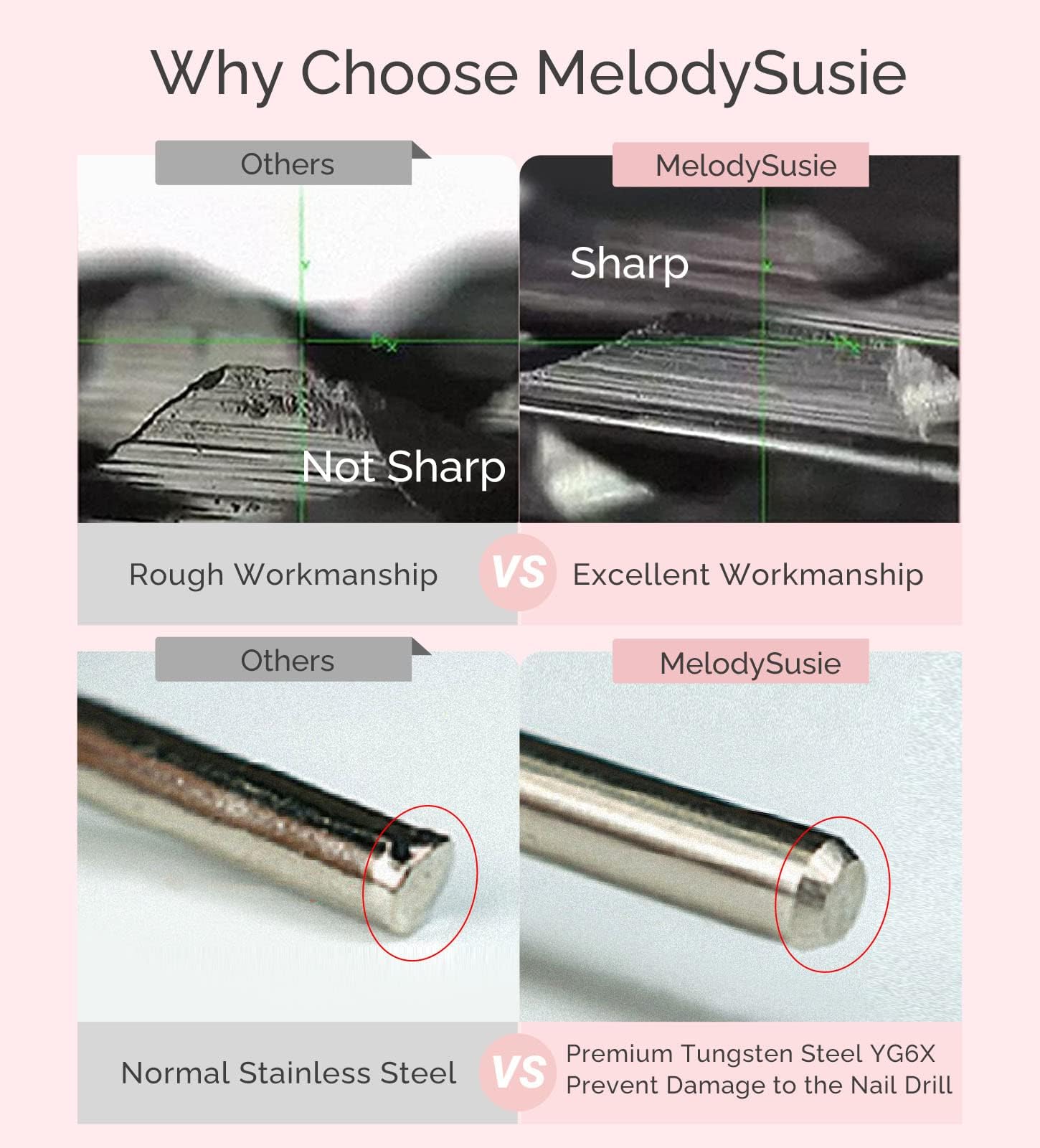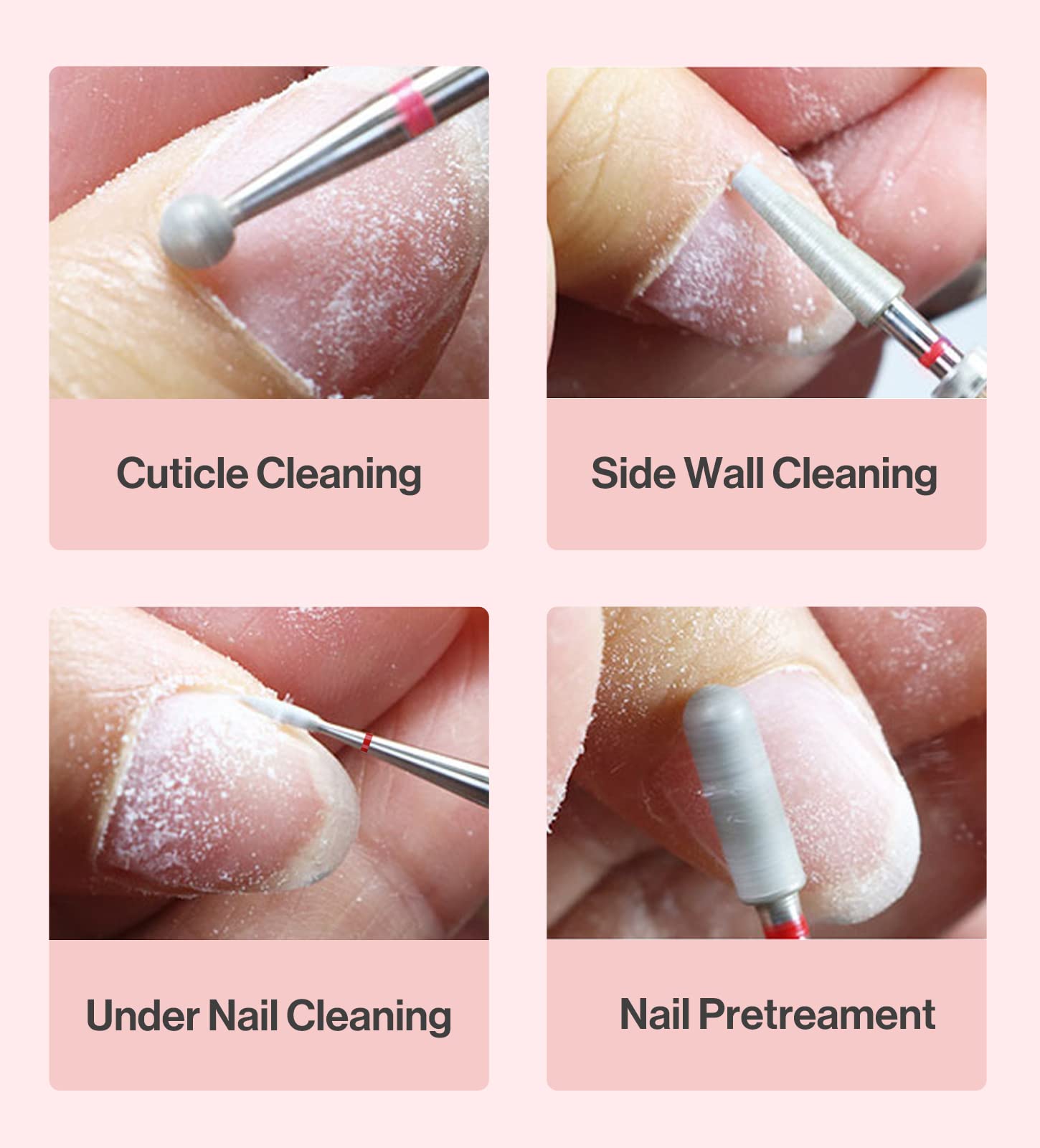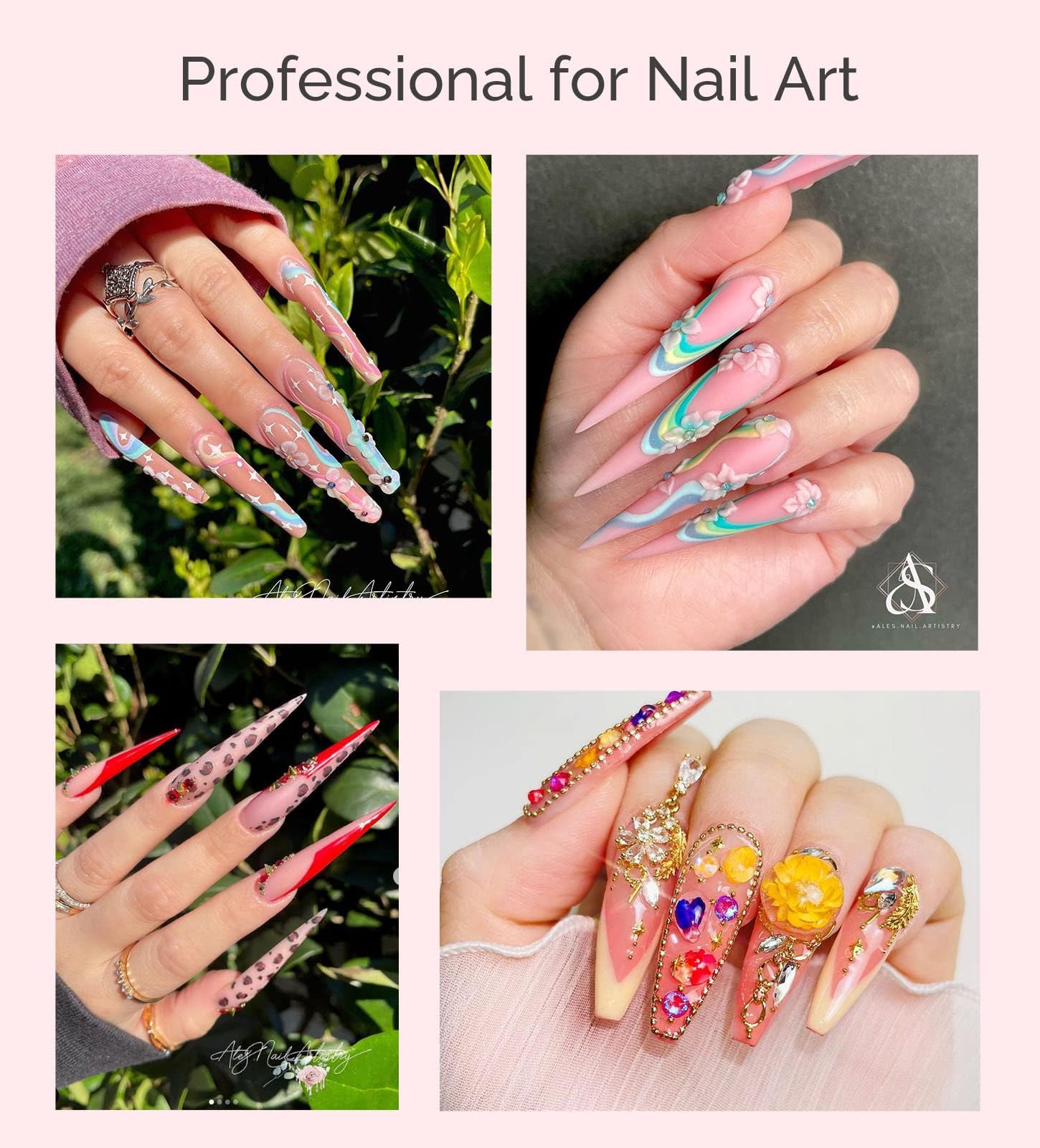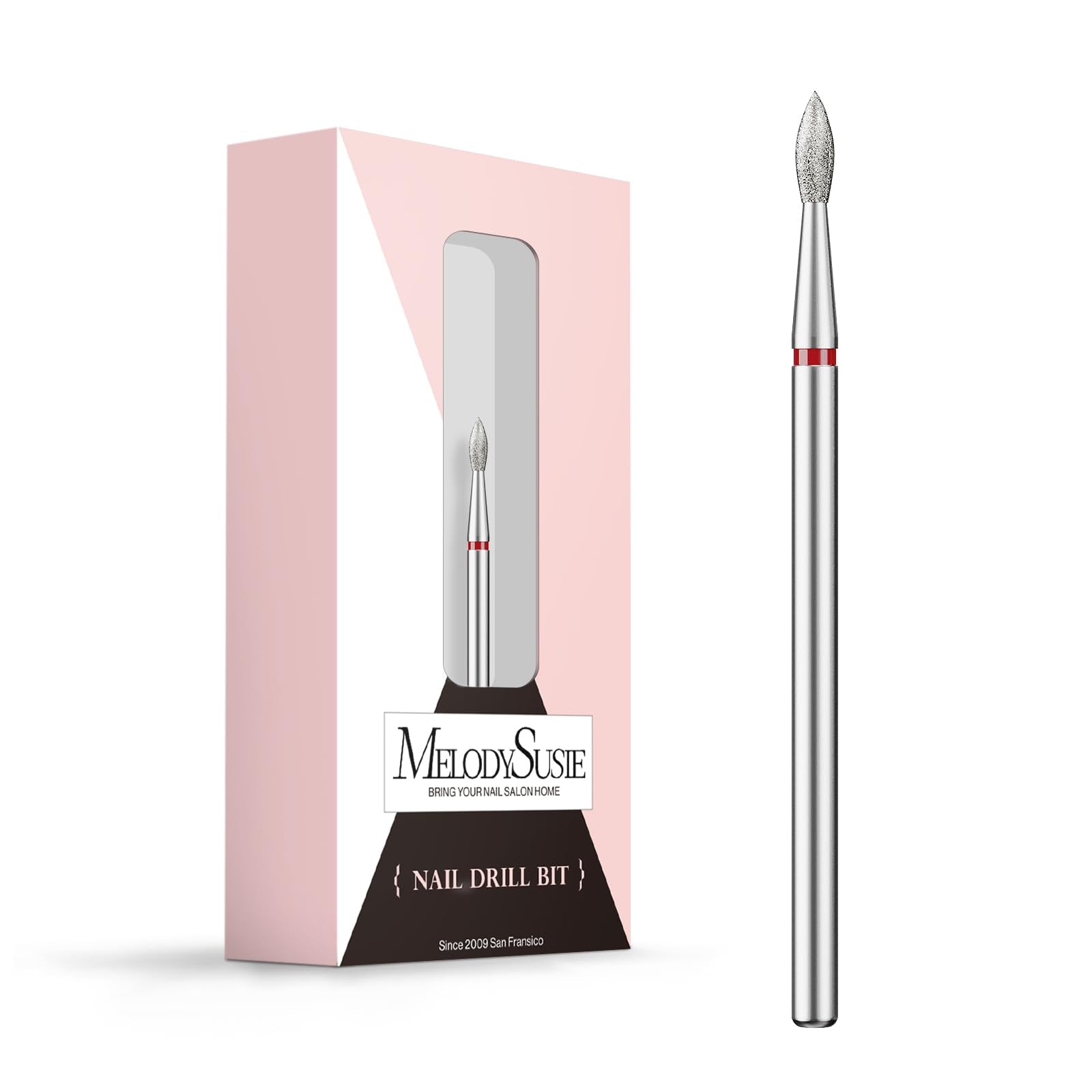 Ball Shape Cuticle Clean Carbide Diamond Nail Drill Bit
*Please Note: Due to the update of our brand logo, we will randomly send products in either the old or new packaging, but it will not affect the product quality. Thank you for your understanding during this transition.

Features: 

Cuticle Cleaner Nail Drill Bit: Professional design for cuticle cleaning, sidewall dead skin removal, and nail preparation. Gently and effectively clean the cuticle and dead skin around without tearing the skin. Perfect manicure preparation tool for nail salons and professional nail techs.
Professional Carbide Diamond Nail Drill Bit: Made of premium strength carbide diamond material, this high precision machining nail bit comes with excellent heat dissipation, low vibration, low noise, and hard-wearing features. Perfect nail care tool for nail techs and nail enthusiasts.
Two Way Rotation: Designed to cut smoothly in clockwise and counter-clockwise directions for both two hands. Suitable for Left-handed or Right-handed use, can smoothly remove and file for flawless results.
Note before Use: Please don't use any Tungsten Carbide nail drill bits which have already been dropped, or the bits will be broken during use and may get people hurt.
Use code MSOFF15 to get 15% off on orders over $149.99 (gift boxes are not included)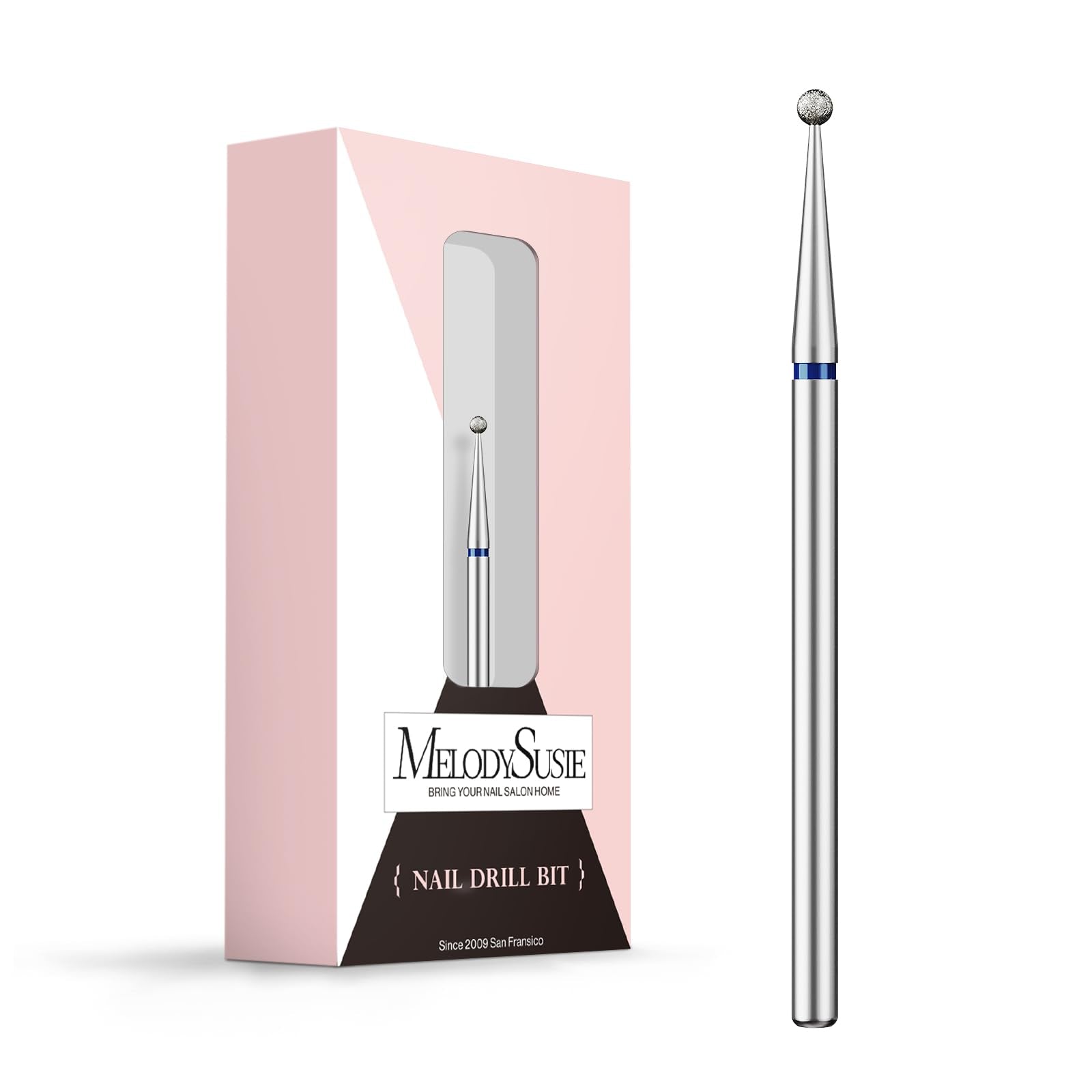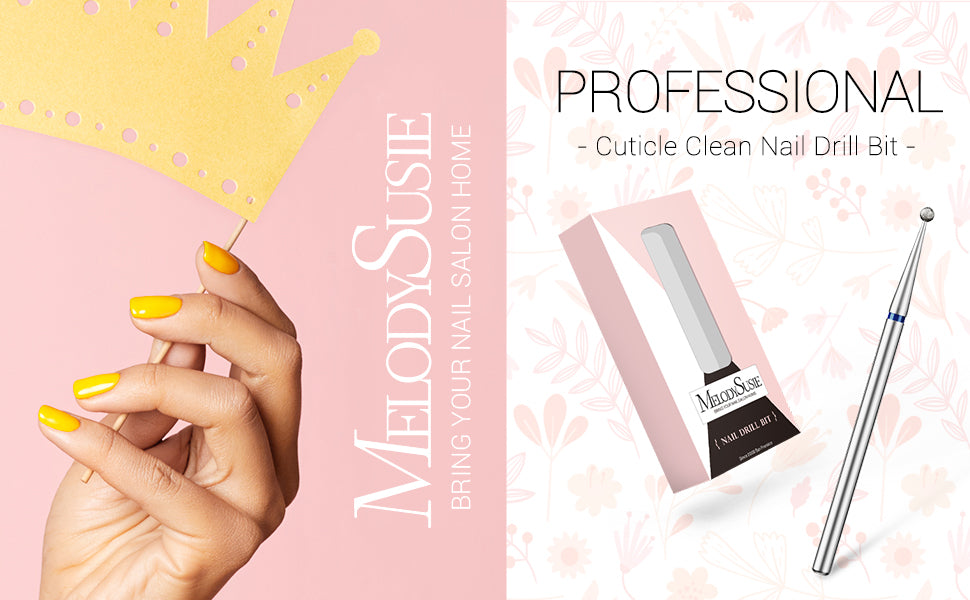 Safety Cuticle Cleaning Nail Drill Bits
Premium carbide diamond material, durable for professional use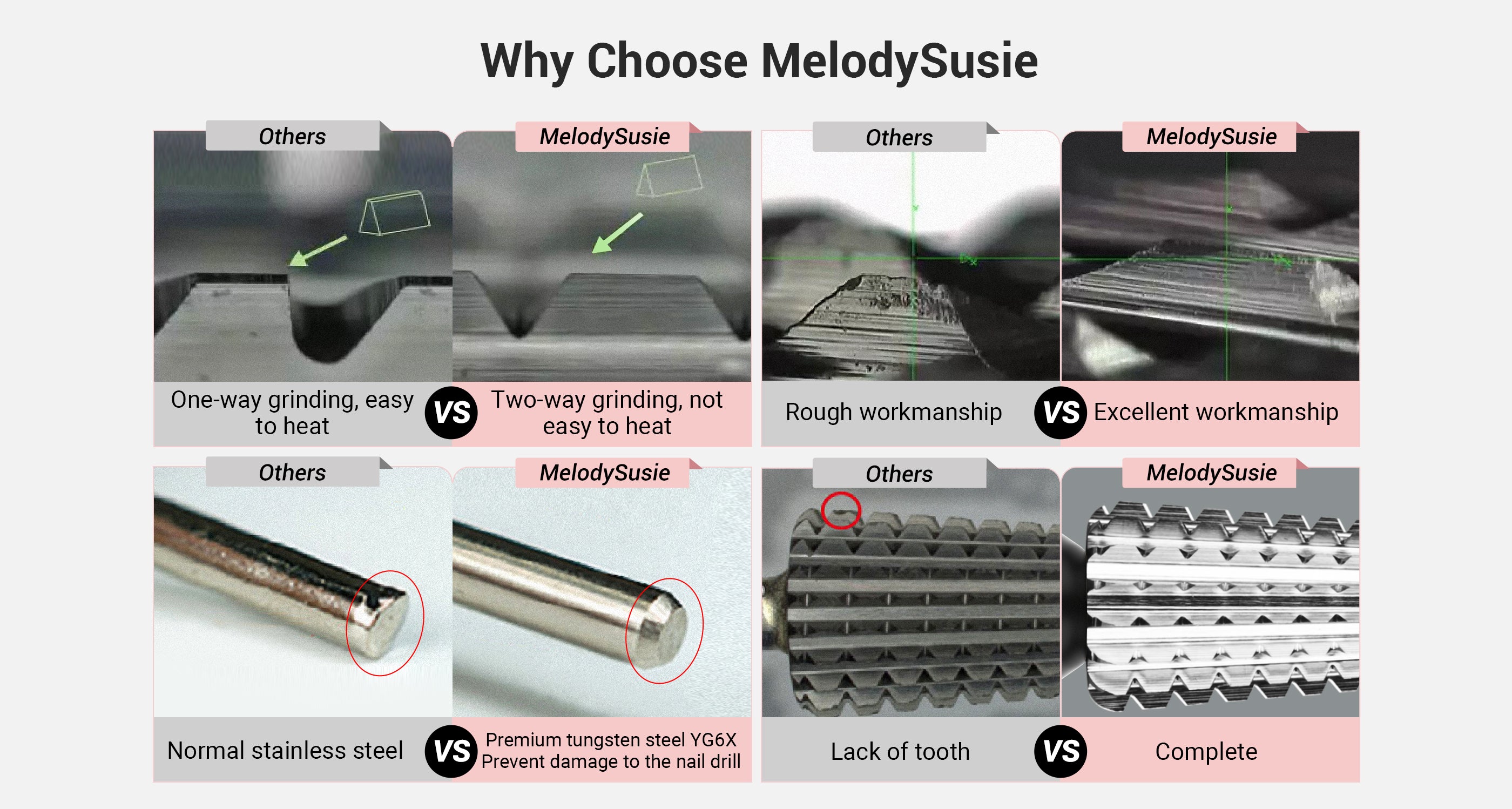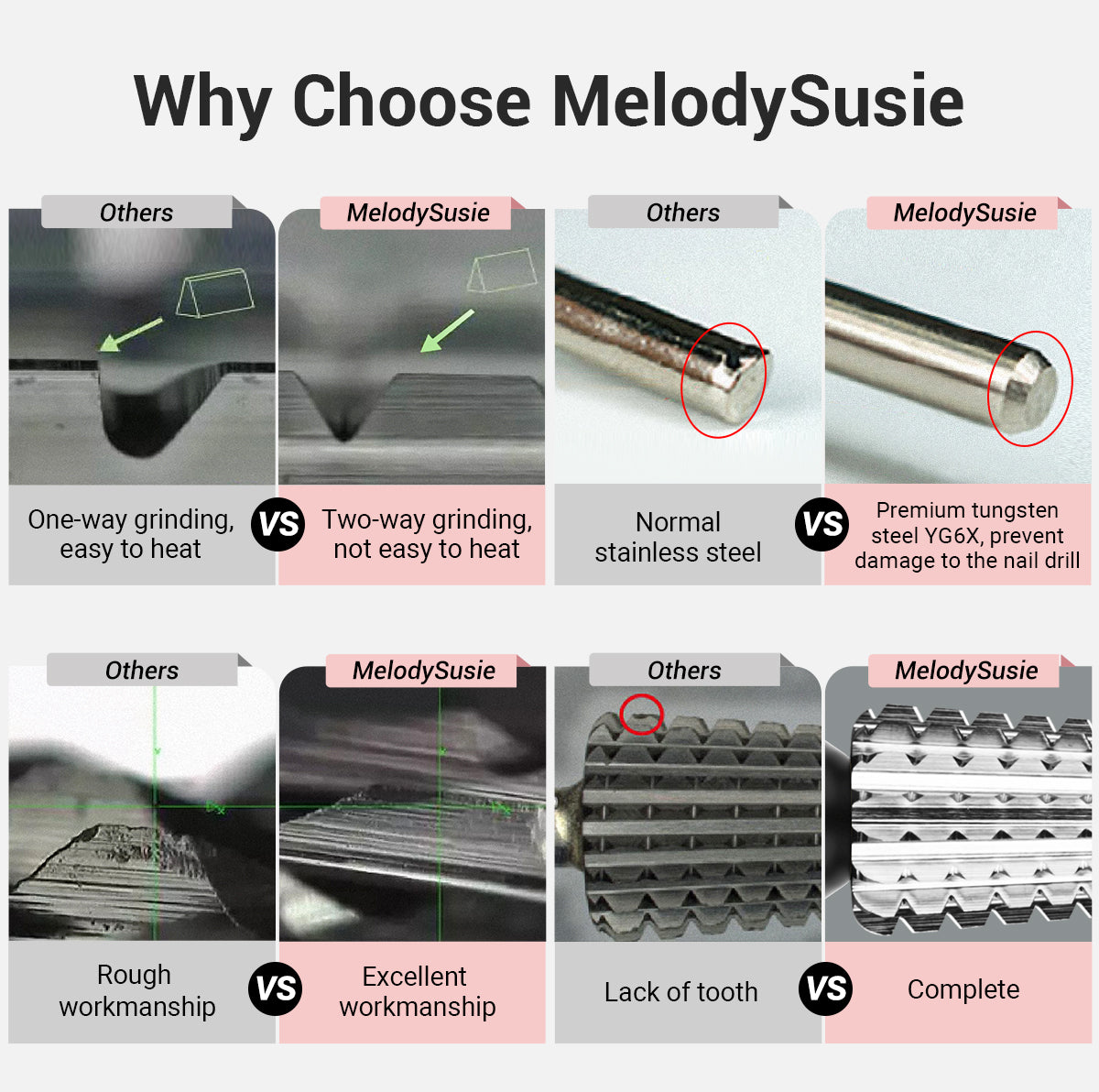 MelodySusie offers professional beauty products for over ten years, specializing in Nail Drills, Nail Drill Bits, Nail Lamps, and so on.
MelodySusie is dedicated to technological innovation to create salon-quality, high-efficiency, affordable manicure tools for customers all over the world.
MelodySusie pays high attention to the user experience and does hope our product can satisfy your needs. Any suggestions are greatly welcome for sharing, your support will be our force to further development.
MelodySusie Tungsten Carbide Nail Drill Bits are made with the best YG6X tungsten carbide material on the market. High-temperature resistance, wear resistance, and strong bending resistance which is more hardest, stronger, and more durable than other materials.
A tungsten carbide drill bit will last much longer and unlike other metals, it will not rust, dull, or break after a couple of uses. The deep cuts to make the grids on the carbides drill head are deep enough to catch debris without getting in the way as well as making it easier to clean. Avoid scratching the client's nail while filing with the drill head's smooth finish!
Key Features
Highest precision machining, creates low heat and less dust.
High temperature resistance and anti-corrosion.