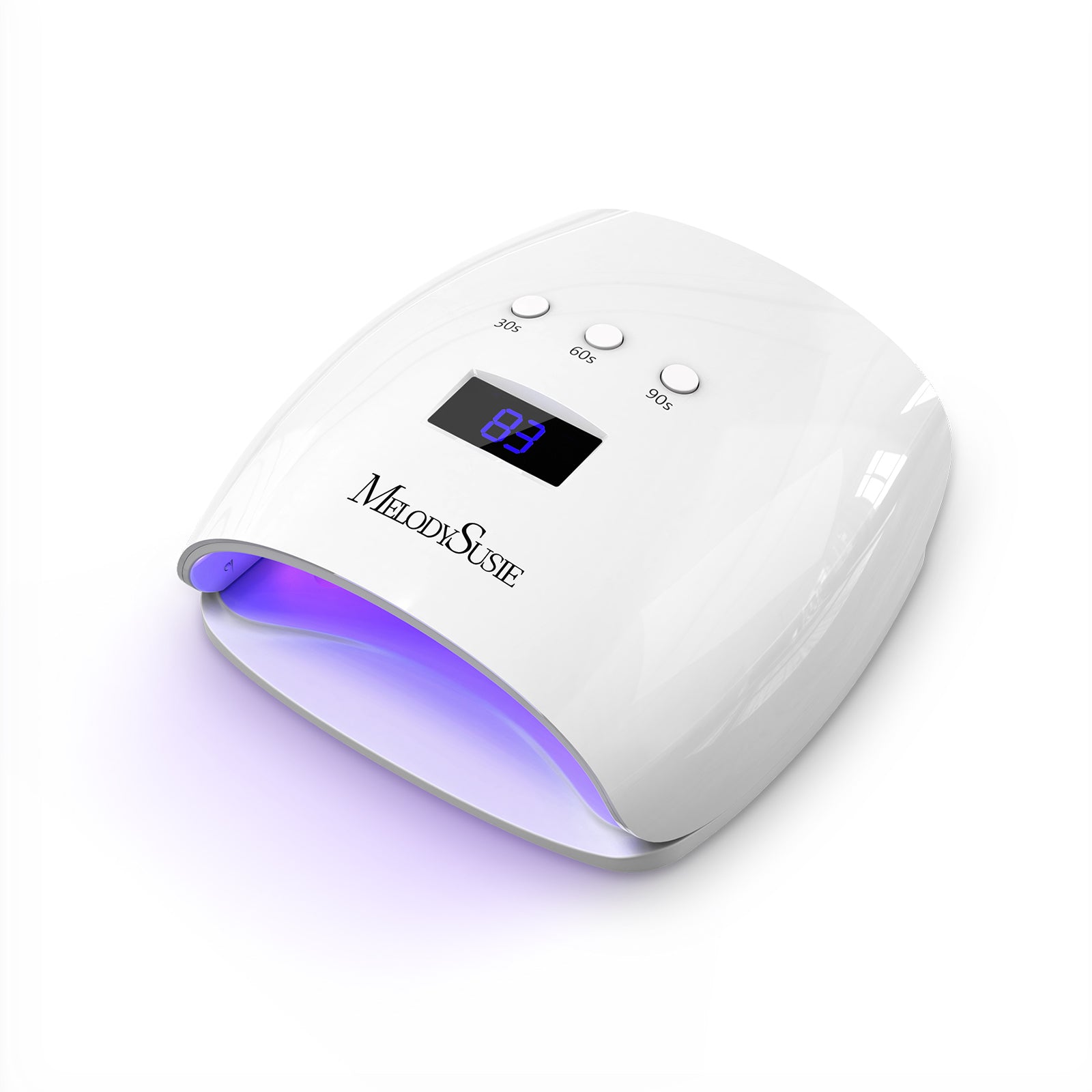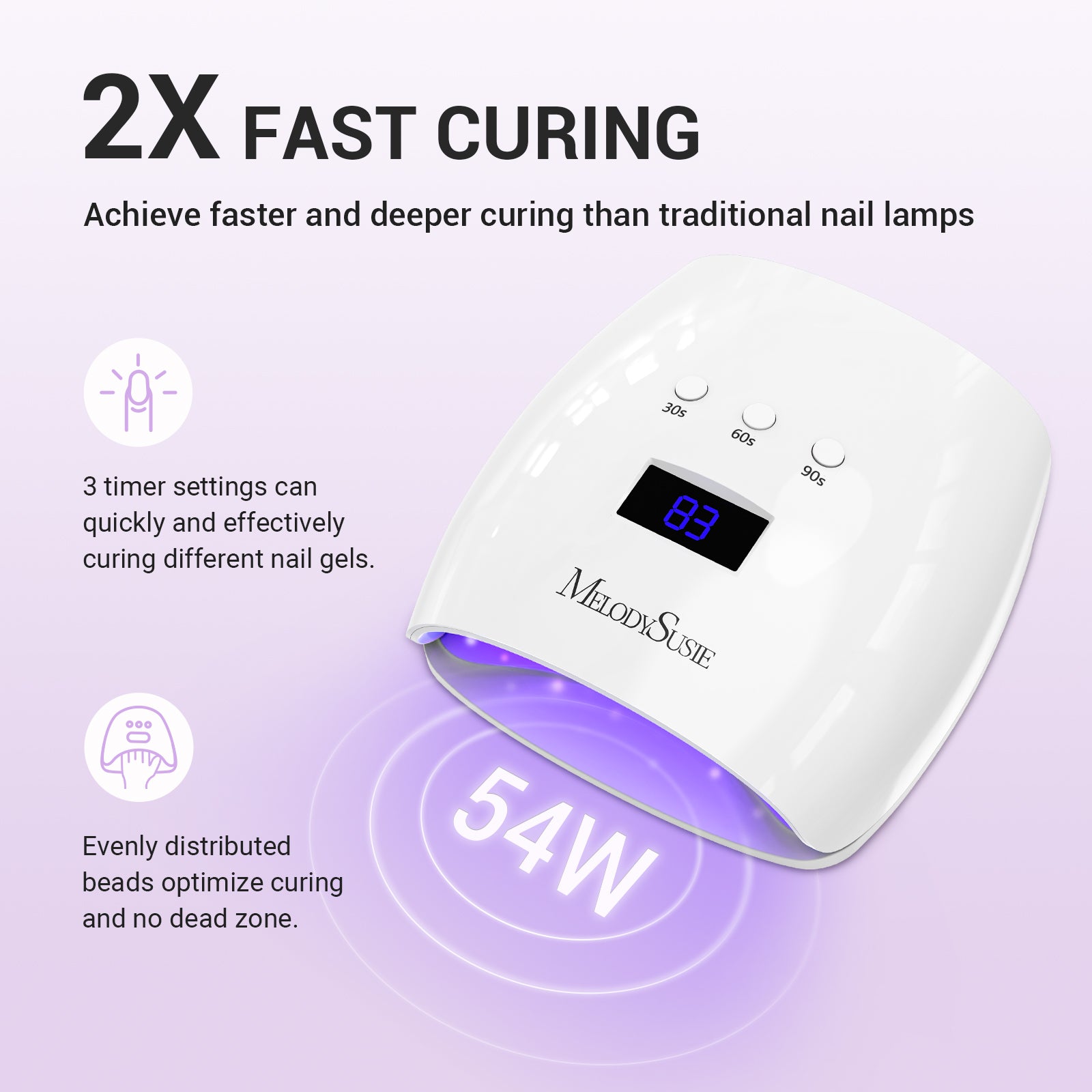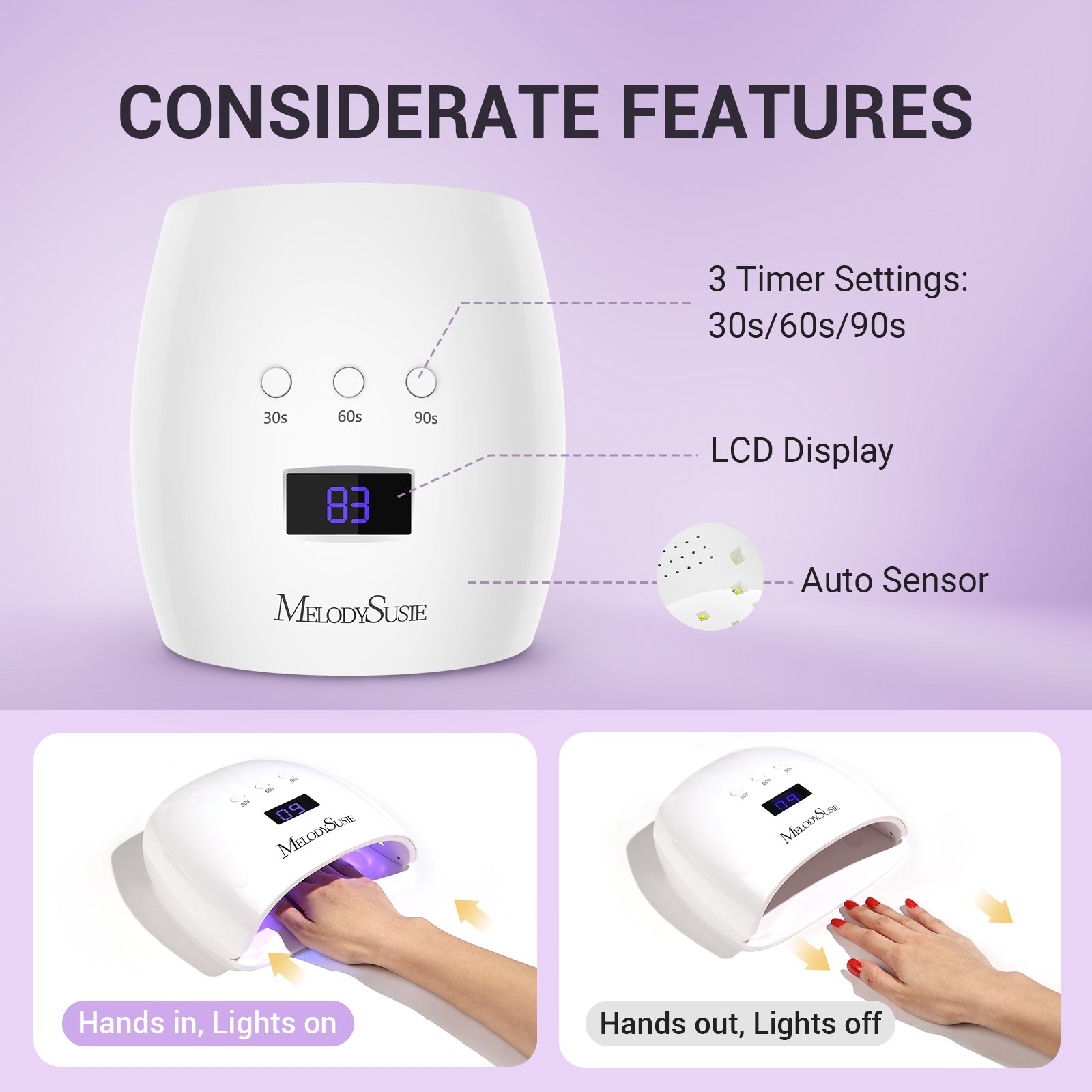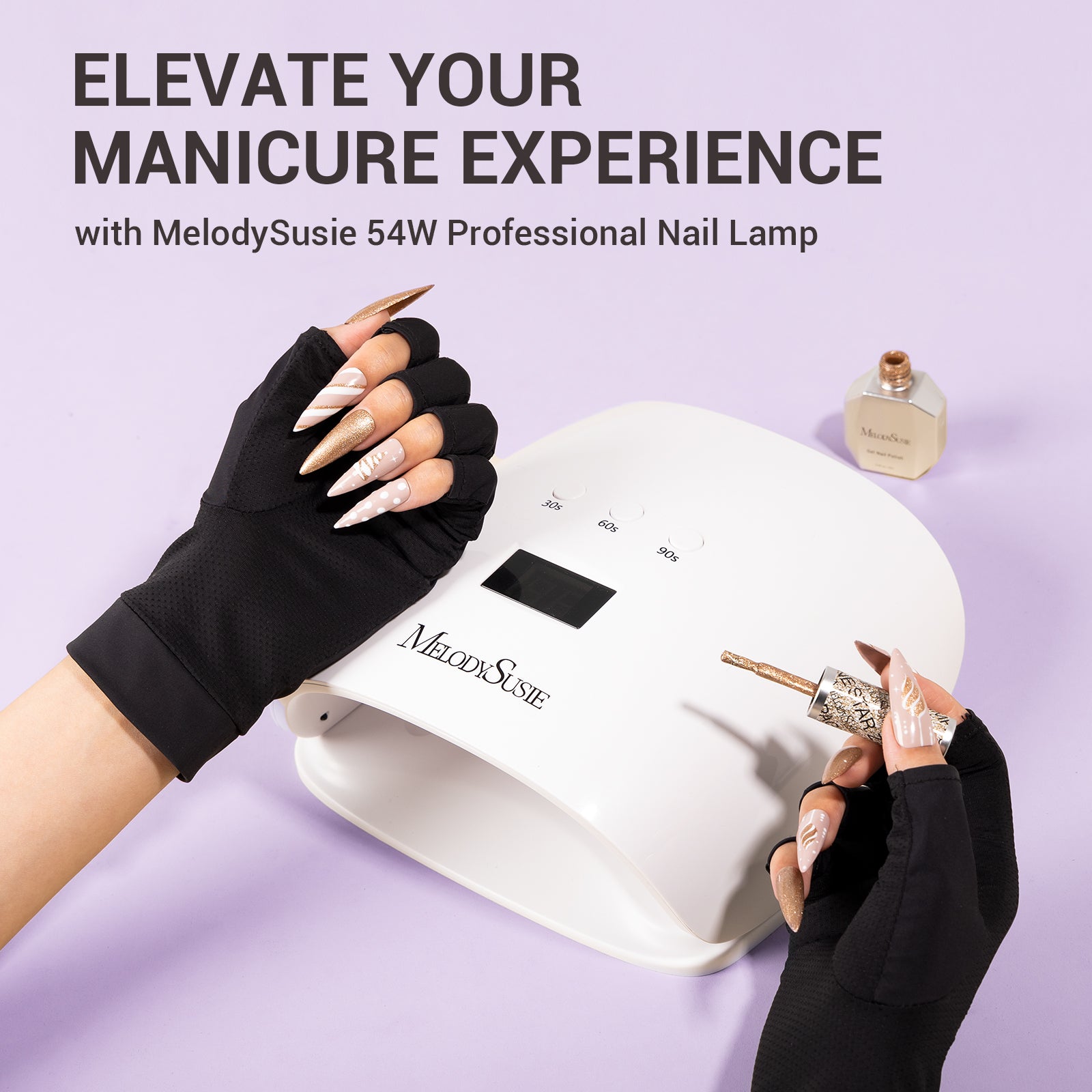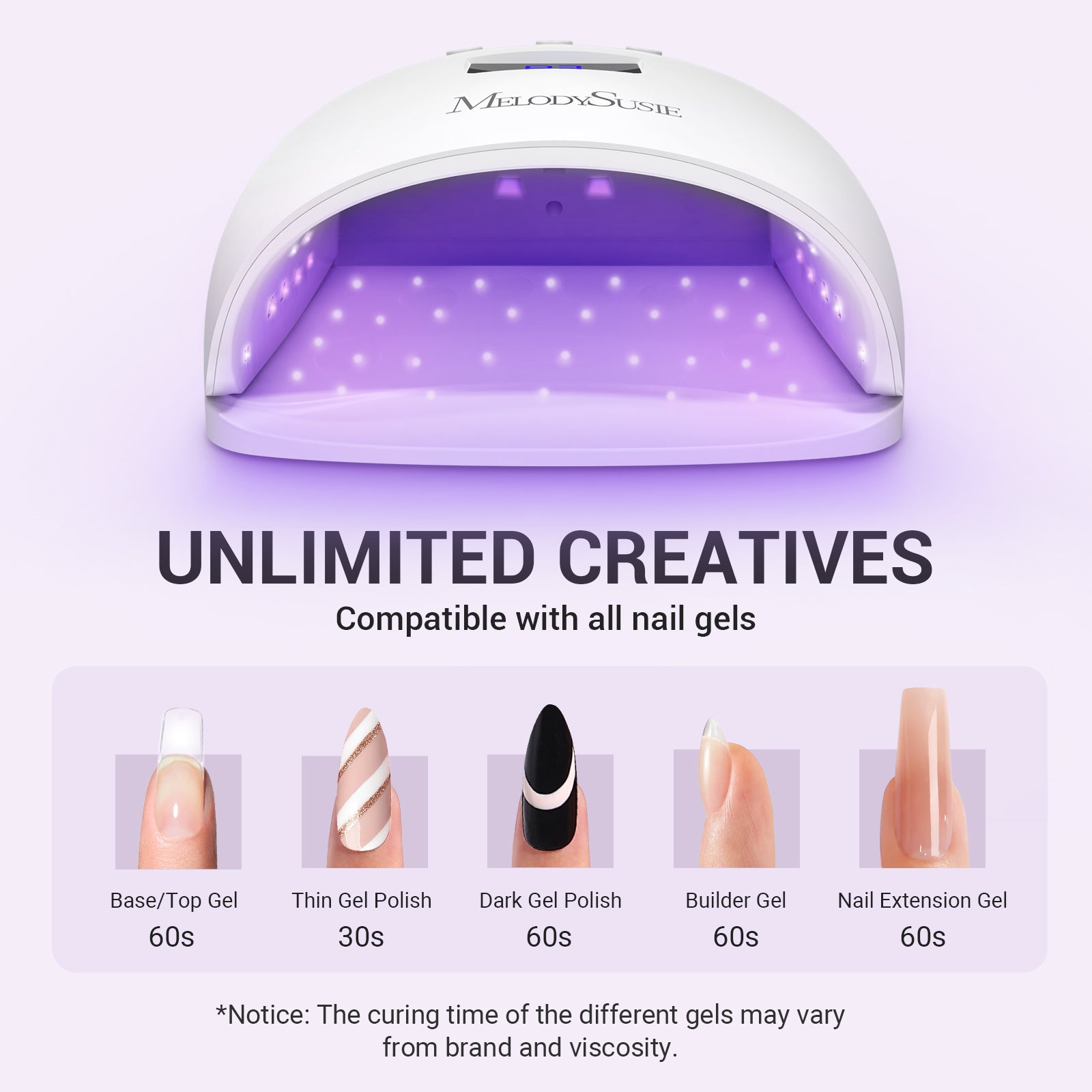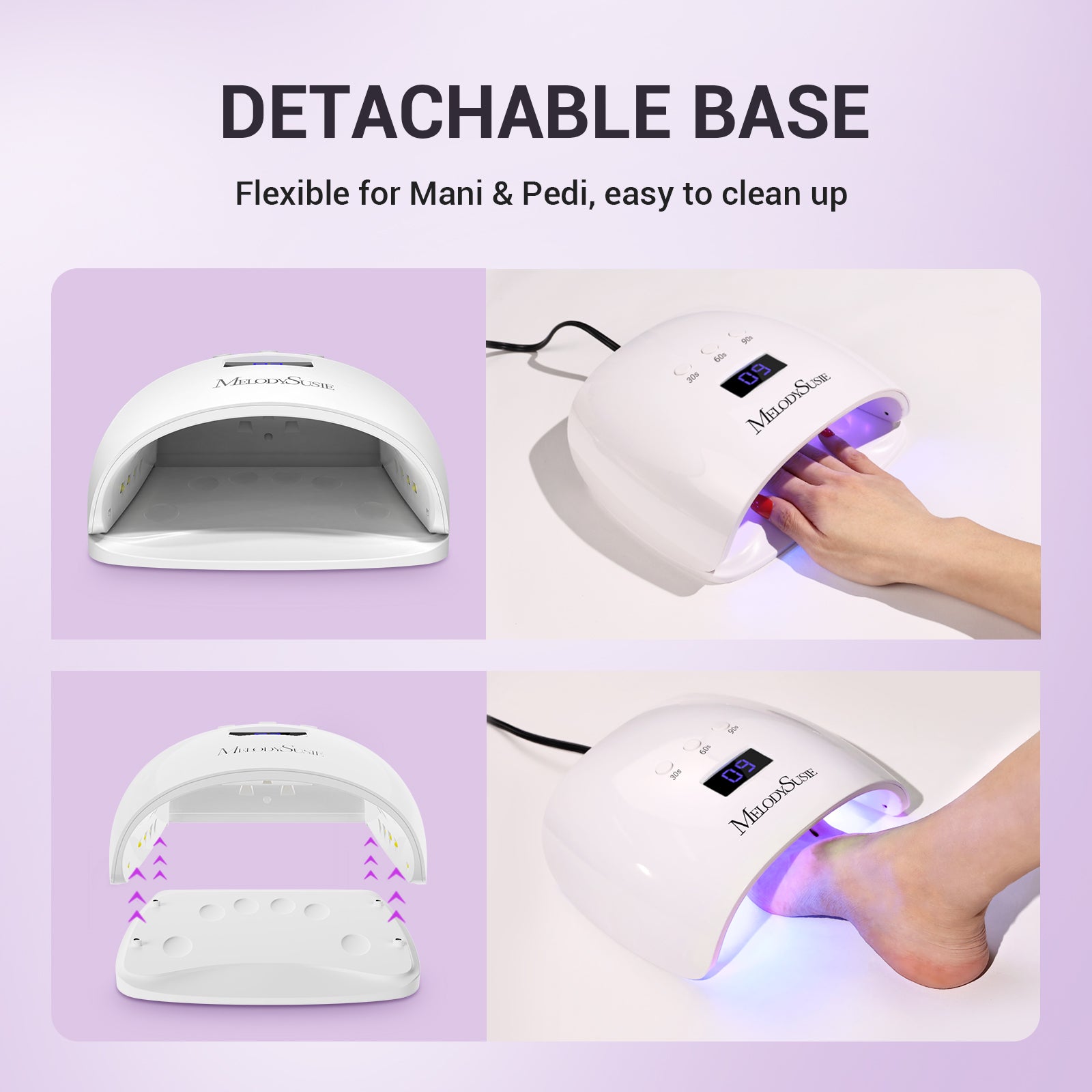 EOS 9 (P-Plus30T) LED/UV Nail Lamp
Please Note: Due to the update of our brand logo, we will randomly send products in either the old or new packaging, but it will not affect the product quality. Thank you for your understanding during this transition.

Features:

Best Light Source – equipped with 30 pcs dual LED UV beads with 54 watts high power, low heat, no harm, comfortable, dry your gels fast and efficiently.
Well Compatible With All Nails - UV gel, UV resin, poly gel, builder/extension gel, nail sculpture gel, rhinestone gems glue.
Faster Curing - Professional salon edge nail lamp shortens your curing time by 50% than other nail lamps. It takes only 30s to dry nail UV glue and 60s to dry rhinestone gem glue. Enjoy a beautiful, long-lasting gel color!
Power Saving - Without any operation for 5 minutes, the lamp will begin power-saving mode.
Auto Sensor - Hands in, light on; hands out, light off. You can control the light by simply inserting or removing your hands and no need to press any buttons.
3 Timer Setting - The 30s, 60s, 90s timers make you set the curing time easily. No need to worry about over-drying.
LCD Display - big display screen for you to see the working time clearly and choose the time you need.
Detachable Magnetic Tray & Large Space - Tray avoids staining the desktop. Suitable for both hands and feet. Large space is good for 2 hands' use at the same time.
Premium Materials - MelodySusie Eos 9 Gel Nail Lamp is made of premium Engineering ABS plastic, which is lightweight, sturdy and healthy. It is an ideal choice for salon and home!




Specifications

Input / Output Voltage Range: AC100-240V/50-60Hz
Beads Number: 30 Material: ABS
Nail Lamp Size: L190*W200*H85mm (7.48*7.88*3.35inches)
Nail Lamp Weight: 550g (1.21lb)
Wavelength: 365nm+395nm


Note: According to the receiving address, the package includes a national standard plug or a conversion plug.

How to Use

Step 1: Connect the power cord to a secure outlet.
Step 2: Put your hands in and the lamp will automatically turn on (30s).
Step 3: To stop drying, simply remove your hands.
Or
Step 4: Choose a pre-set timer button (30s, 60s, 90s) as needed. The lamp will run until the preset time has elapsed.
Use code MSOFF15 to get 15% off on orders over $149.99 (gift boxes are not included)