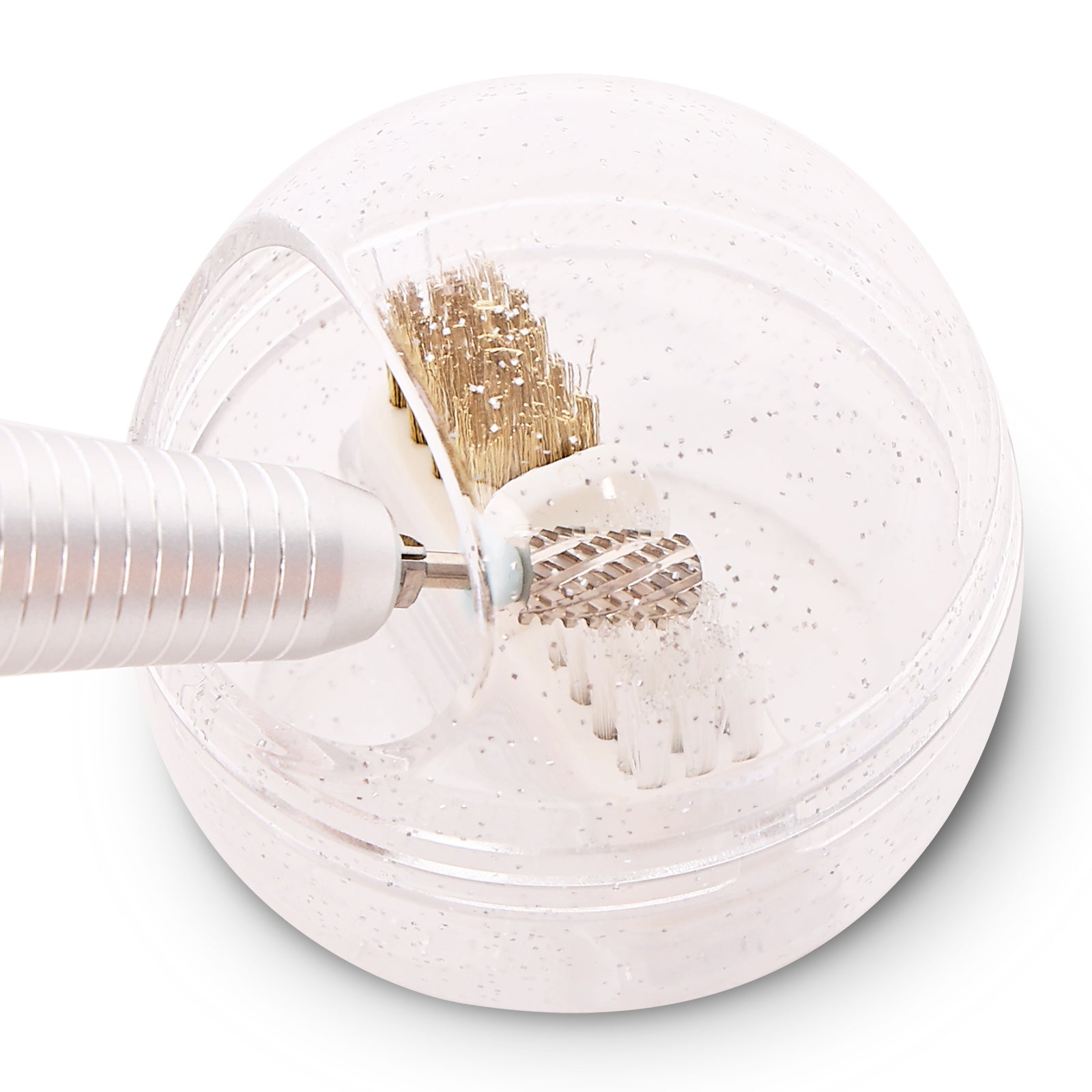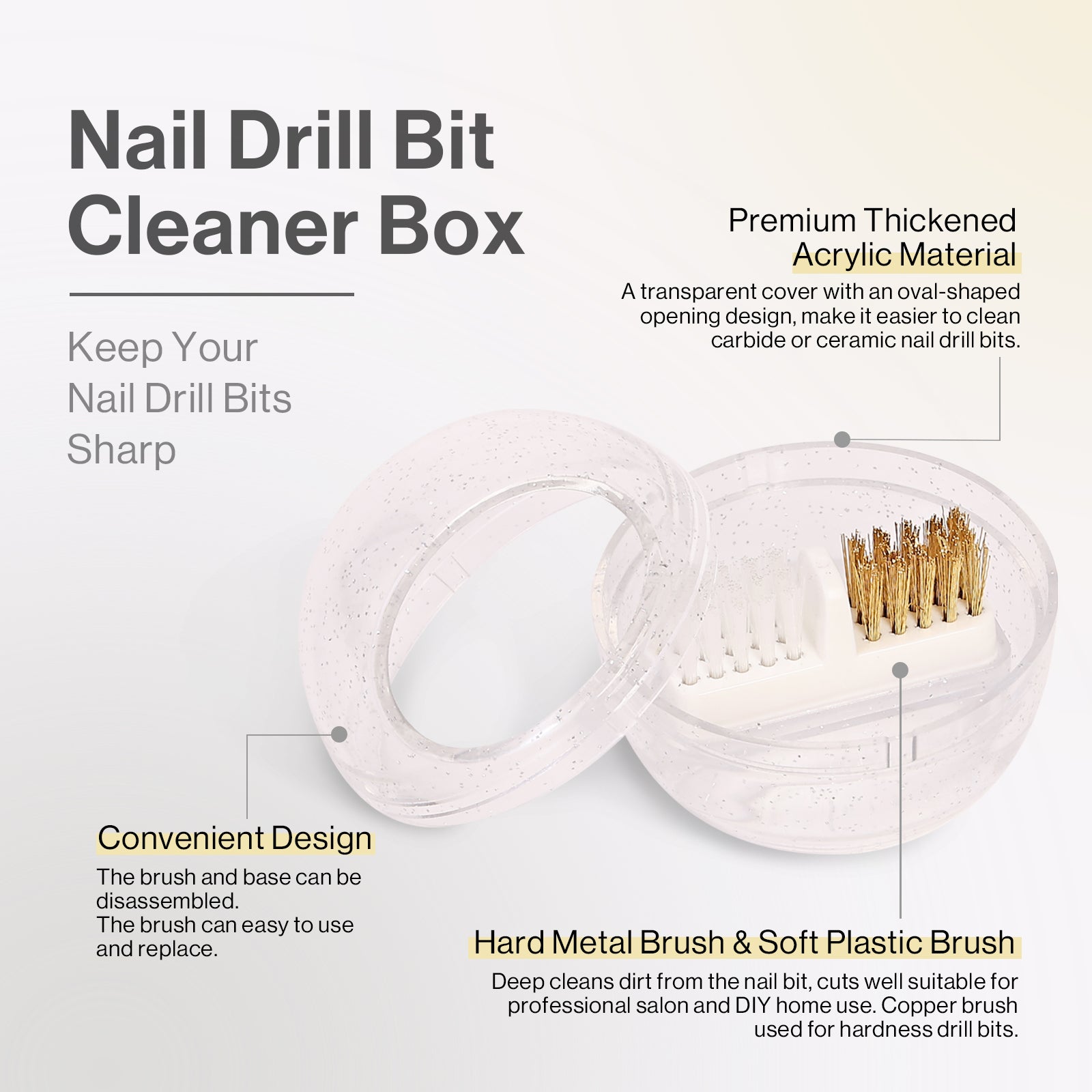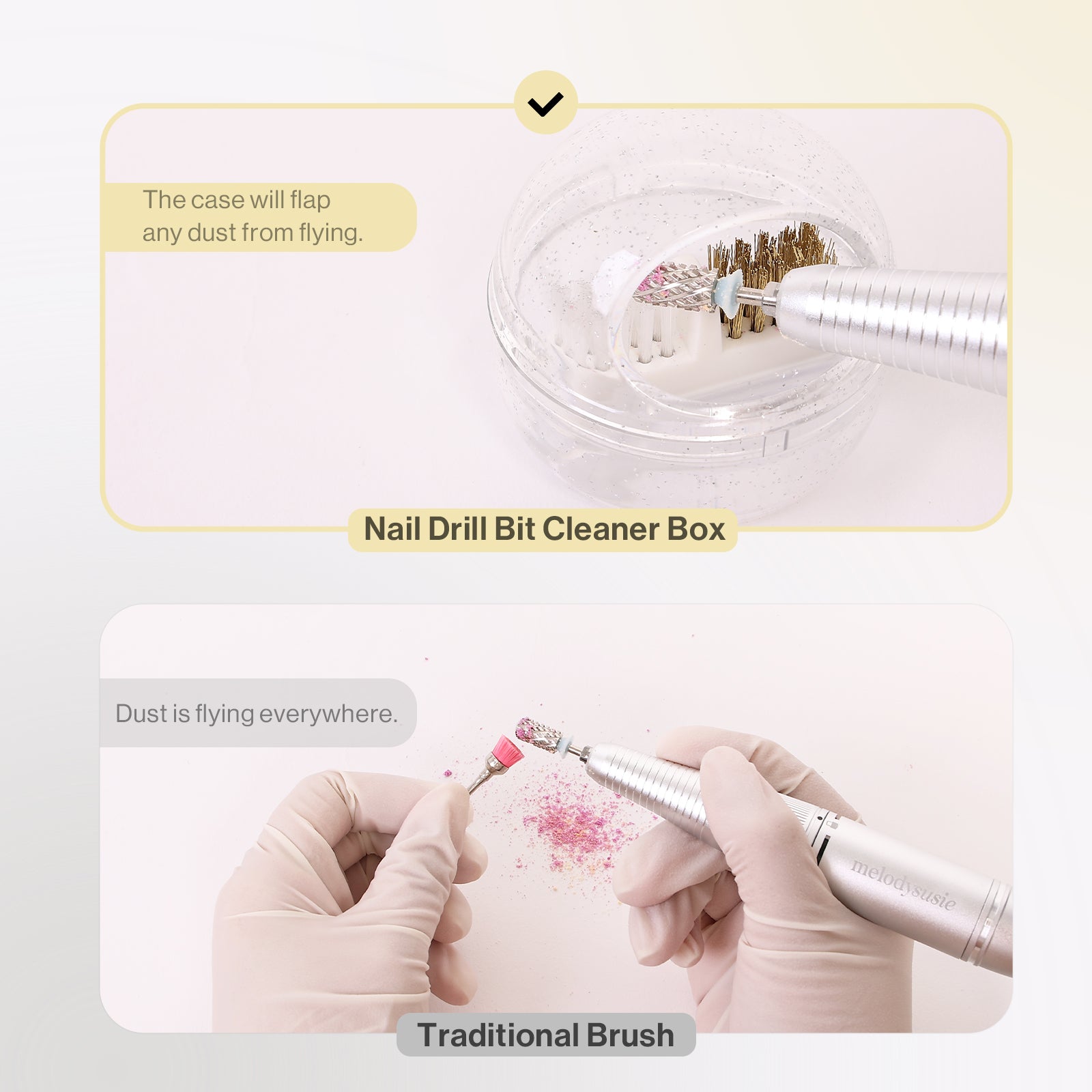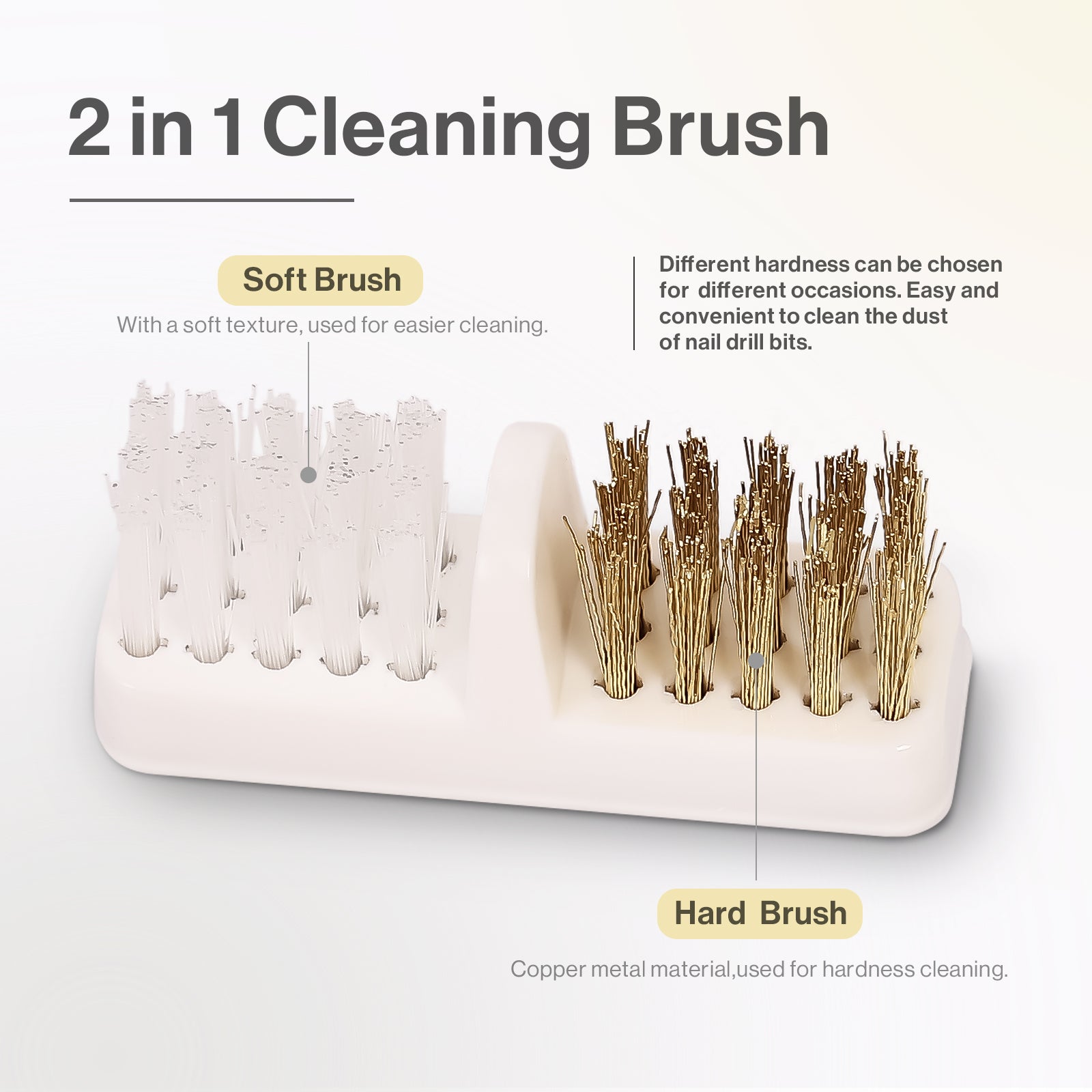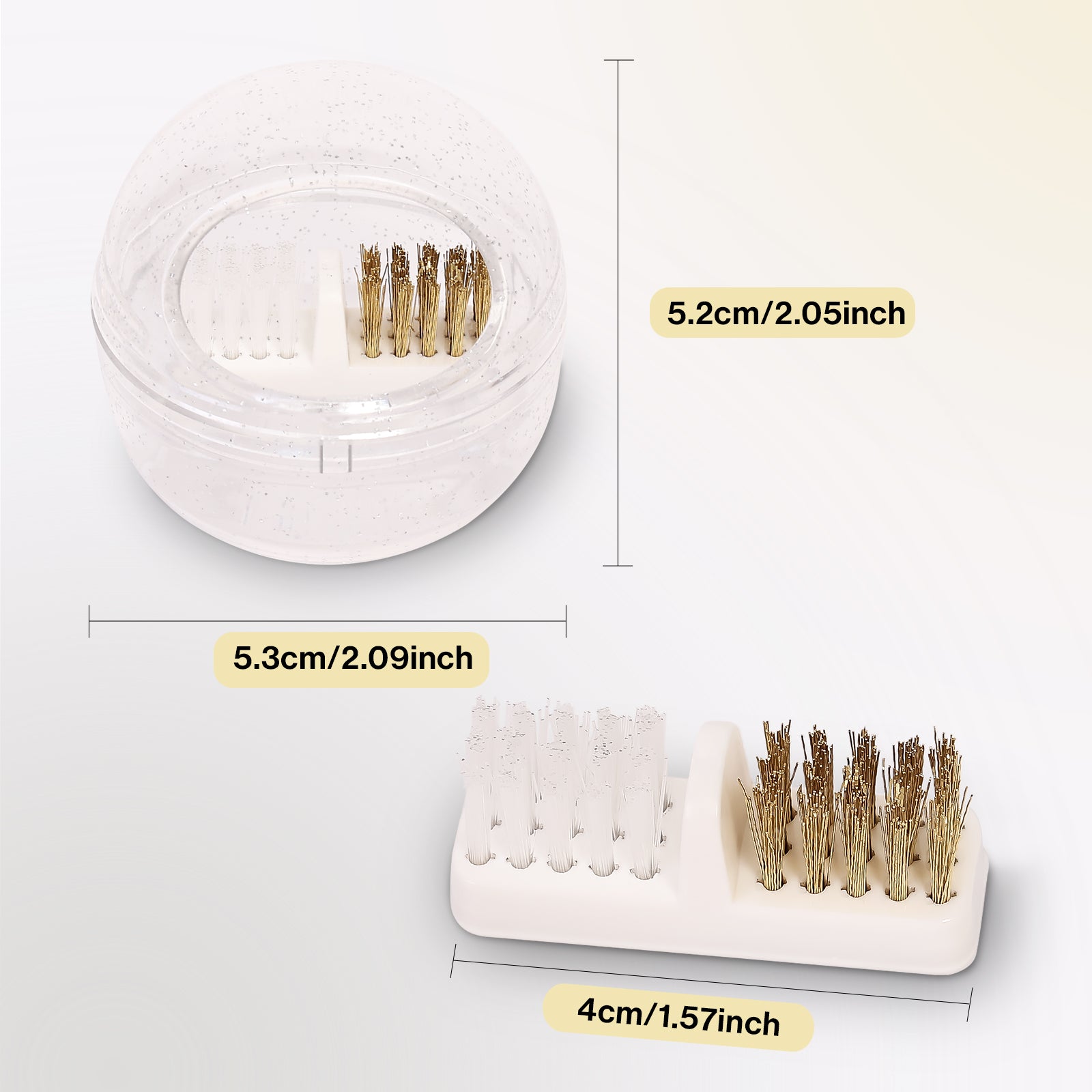 2 in 1 Nail Drill Bit Cleaner Box
Deep Cleaning: MelodySusie nail drill bits cleaner brush is designed to thoroughly clean dirt, dust, and debris from your nail drill bits. It comes with two brushes(Steel Wire Brush and Nylon Brush). Nylon brush can meet the daily cleaning needs of nail drills. The wire brush can quickly remove stubborn residue. Therefore this nail drill bit cleaner box is a great alternative to using a traditional clean brush and makes cleaning more efficient and easier.
Versatile Compatibility: This cleaning brush is suitable for most types of nail drill bits, including ceramic, metal, and carbide bits. It's a must-have accessory for anyone who regularly uses nail drill machines.
Easy to Use: The brush and base can be disassembled. The cleaning process is simple and convenient. Just wet the brush with acetone or soapy water , gently scrub the drill bits, and rinse them with water. The compact and lightweight design makes it easy to handle and store.
Durable and Long-Lasting: MelodySusie cleaning brush is made of high-quality materials that ensure durability and long-lasting performance. The bristles are tough enough to withstand multiple uses.
Great Value: With its affordable price and outstanding performance, our nail drill bits cleaner brush is a great value for money. It's an essential tool for maintaining the hygiene and quality of your nail drill bits, which will help prolong their lifespan and save you money in the long run.
Package Dimensions ‏: ‎2.48 x 2.44 x 2.4 inches
Color: White
Use code OFF8 to get 8% off sitewide