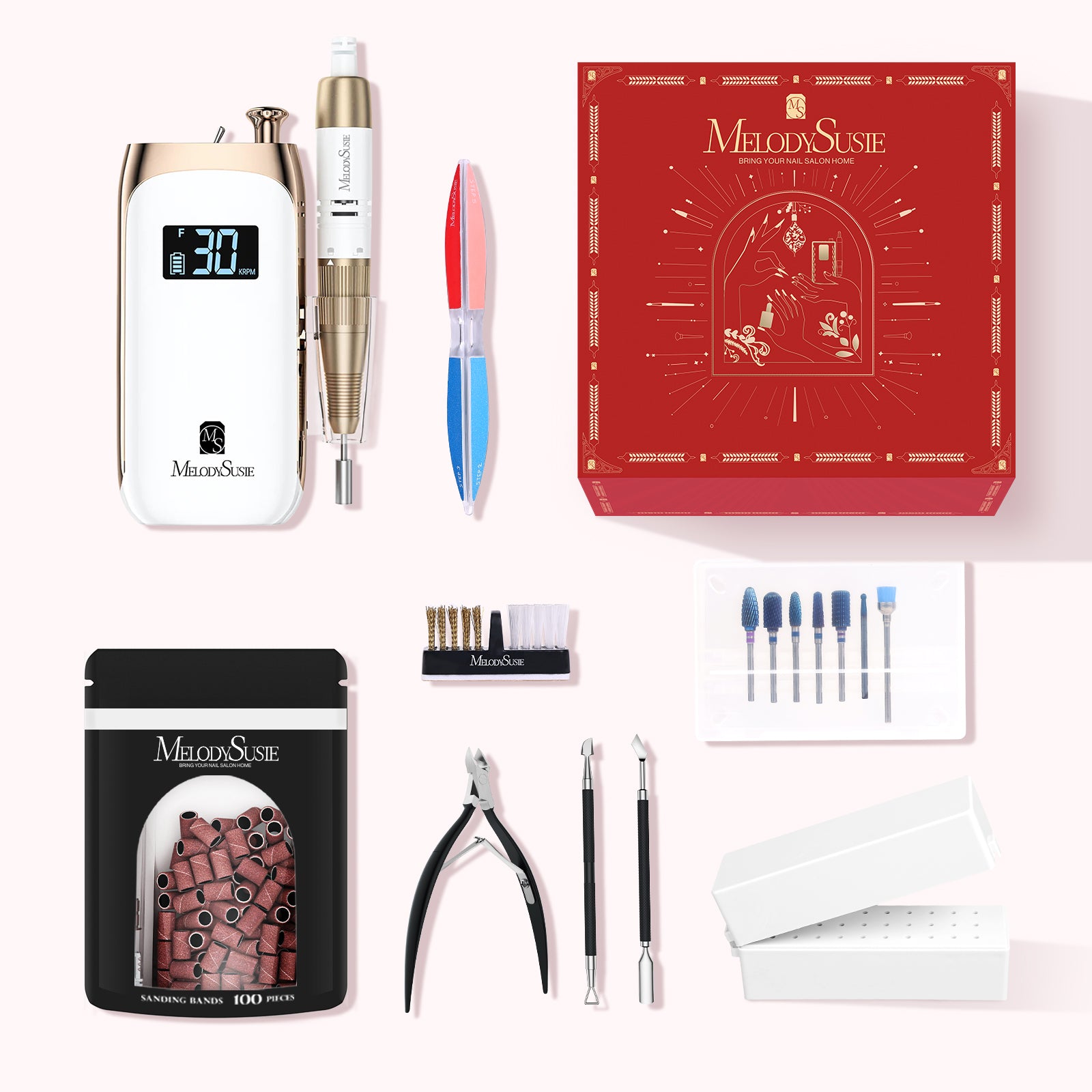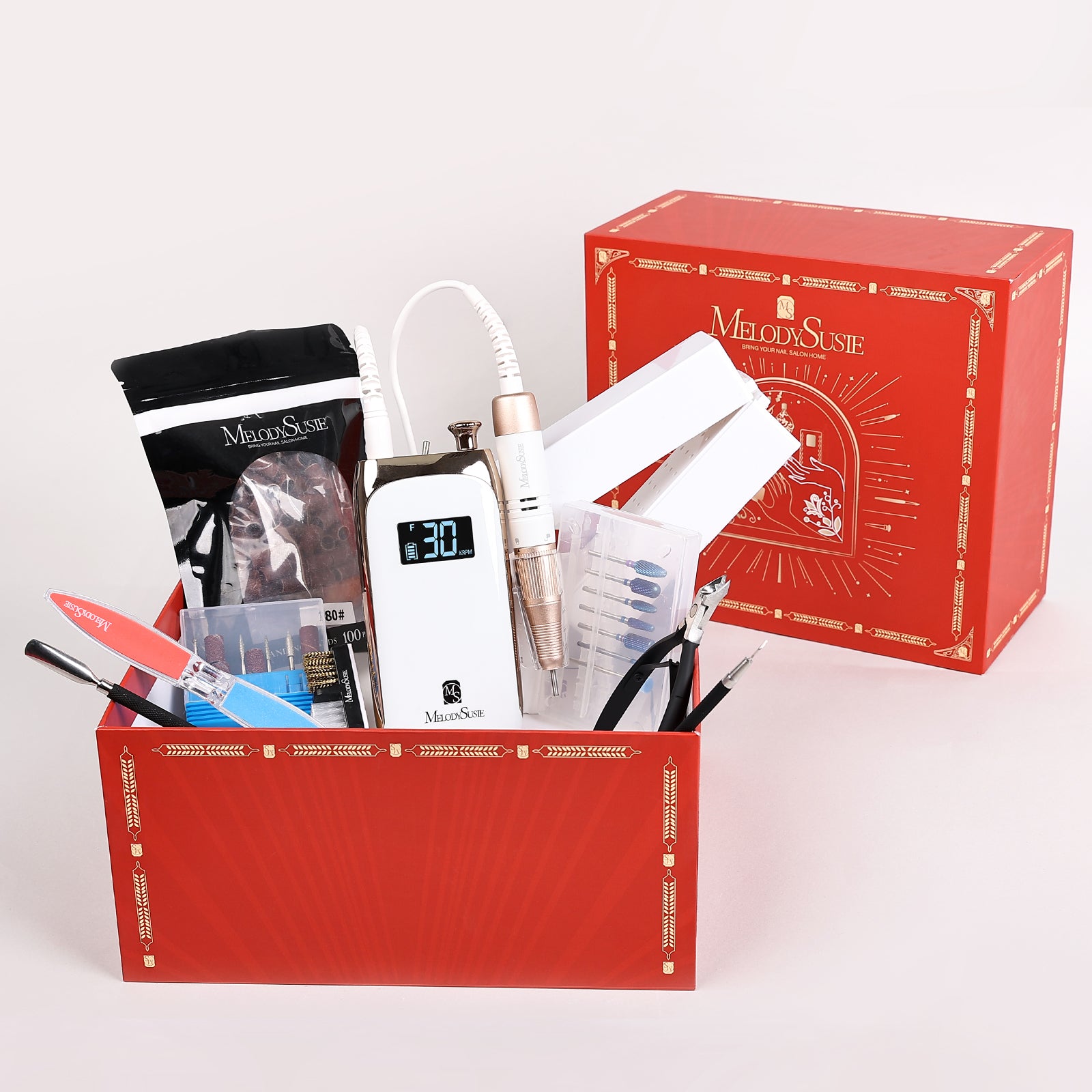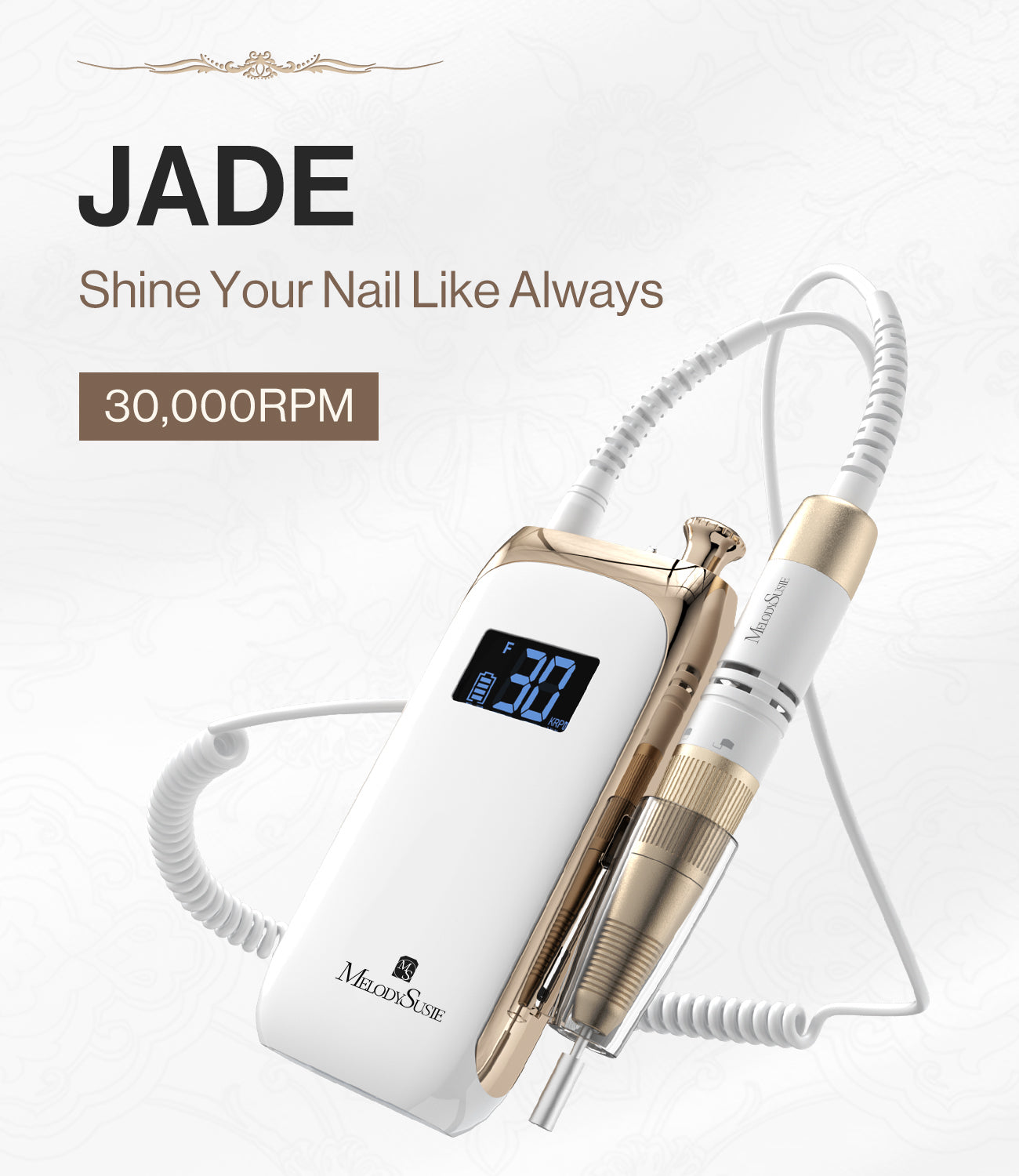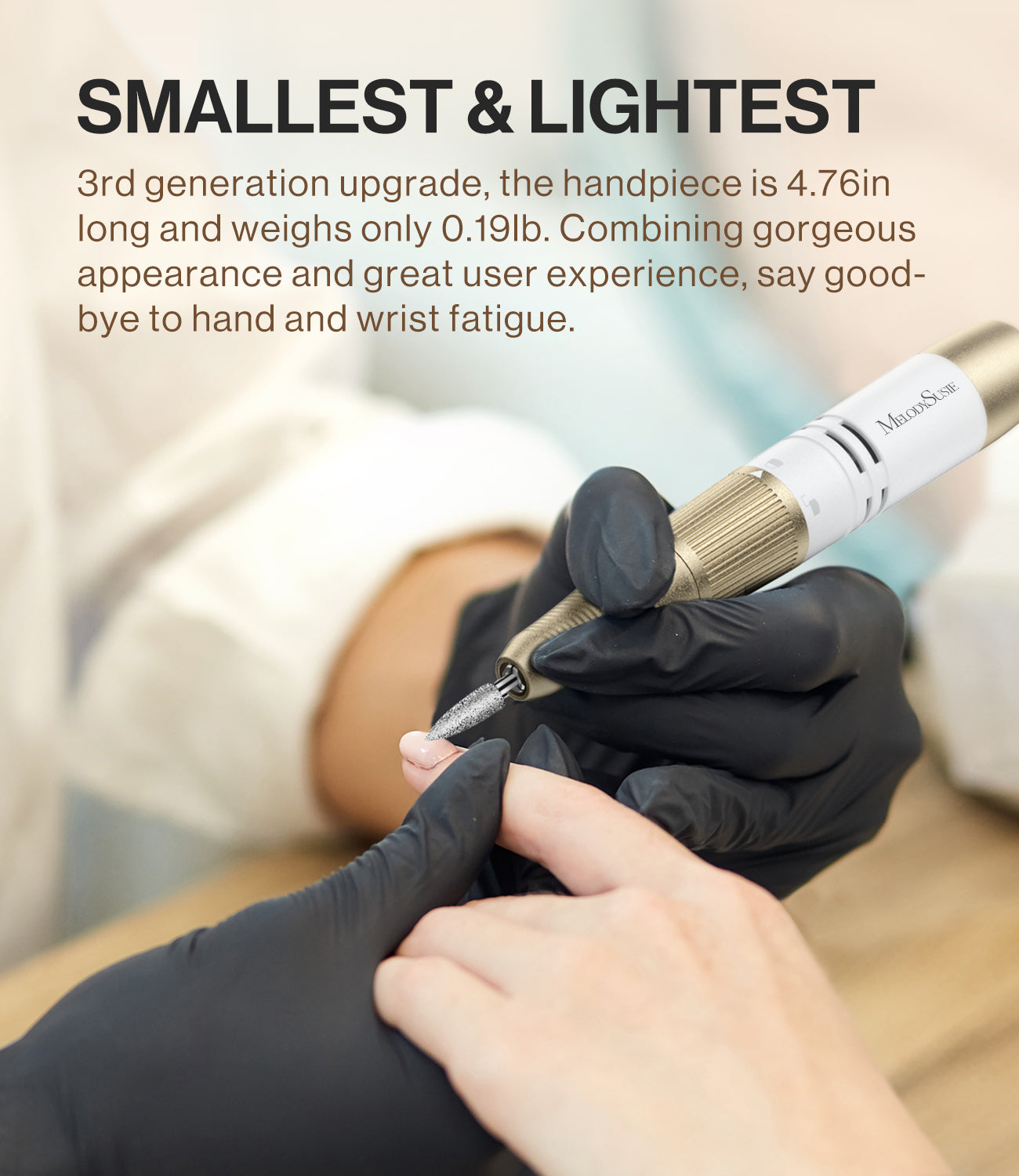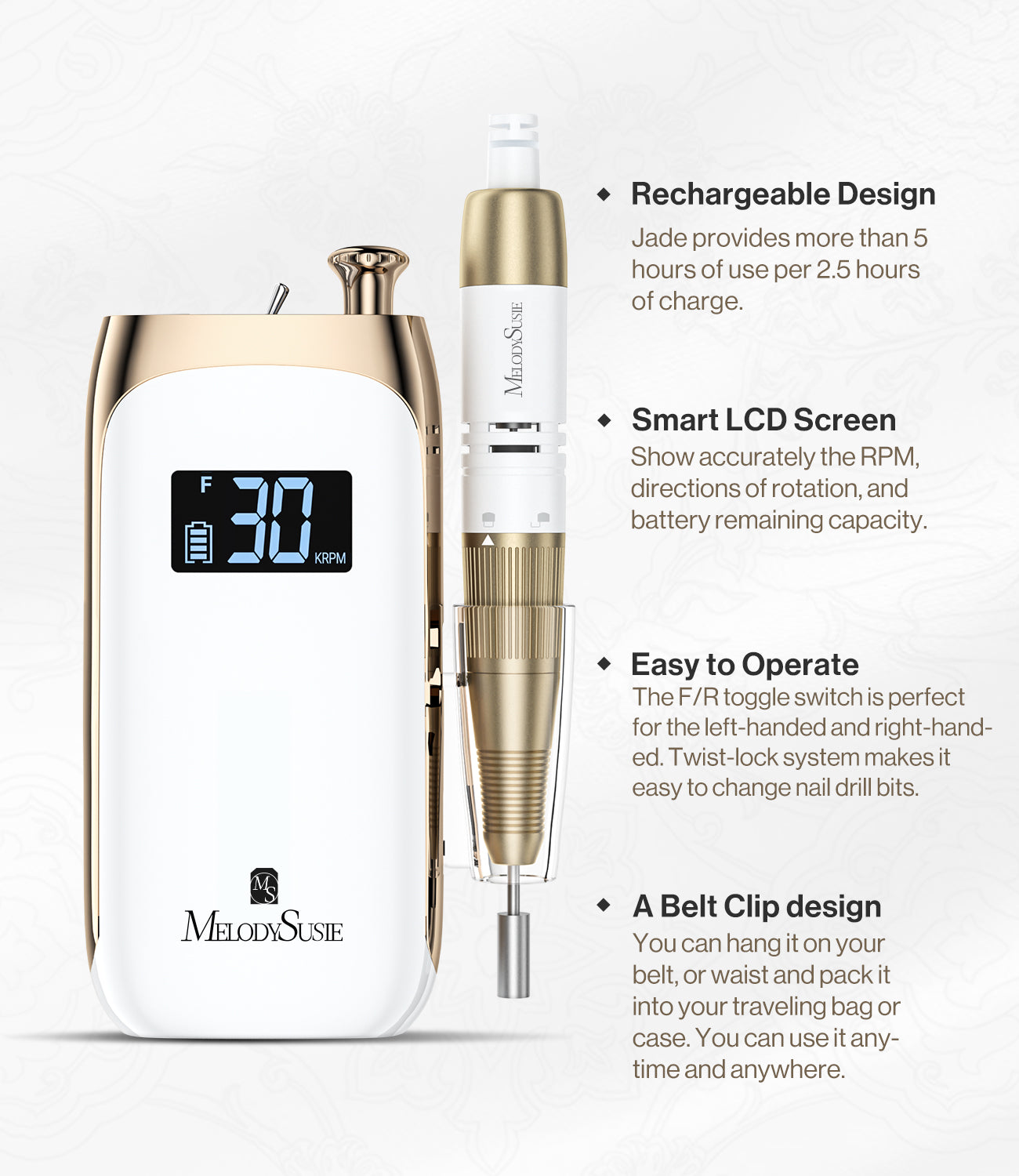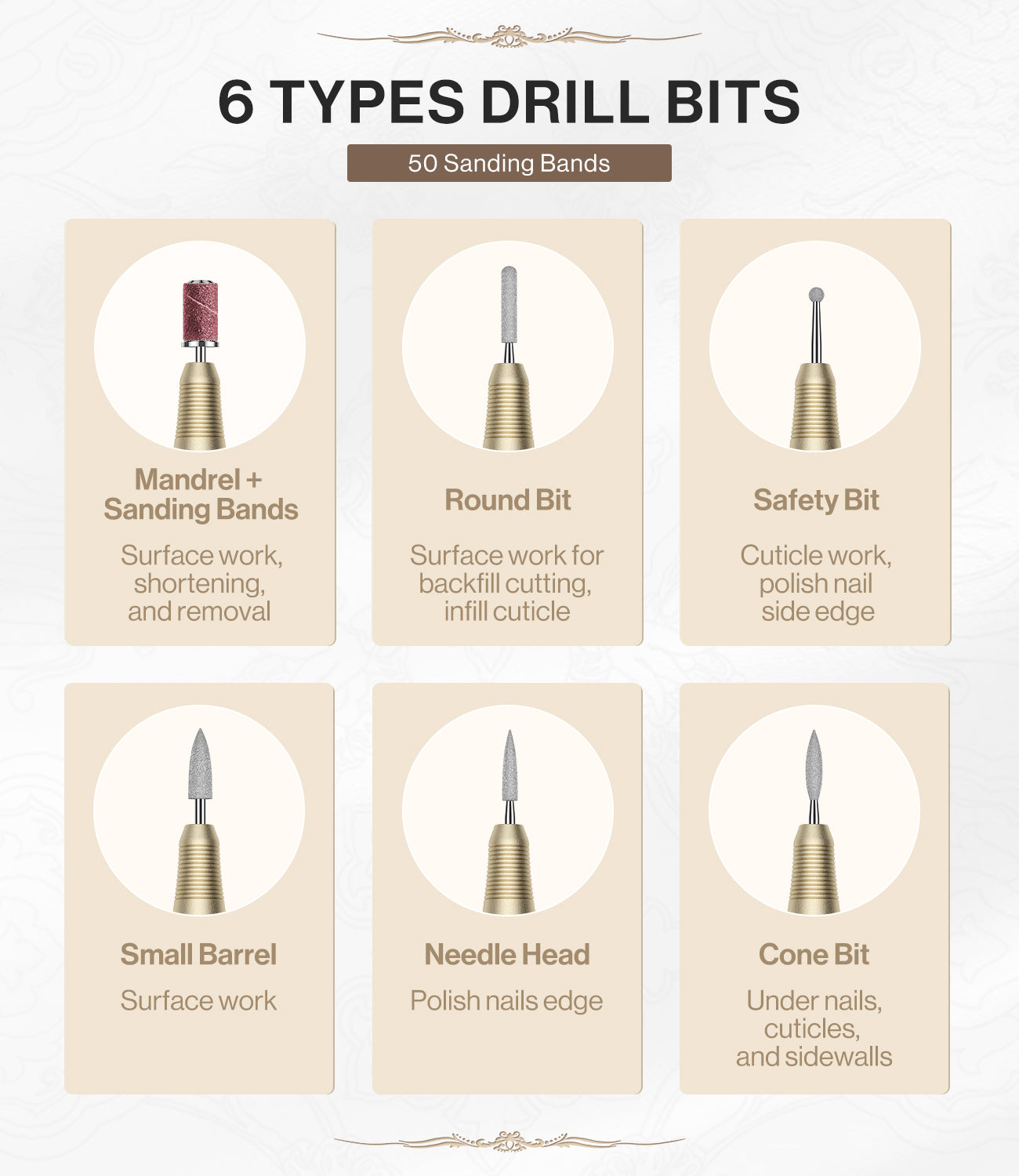 14th Anniversary Jade Nail Drill Gift Box (White-Gold)
*Please Note: Due to the update of our brand logo, we will randomly send products in either the old or new packaging, but it will not affect the product quality. Thank you for your understanding during this transition.

Vintage Style: Designers took inspiration from early 18th-century architecture - The ornate golden castle arches are reminiscent of the noble Rococo period. The antique toggle switch on the electric nail file makes an exciting clicking sound.
3rd Generation Upgrade: Improved and reduced e-fil size - One of the smallest and lightest (0.75 lb.) on the market. Compact and portable enough to pack into your traveling bag, and won't let your hand be numb after long-term use.
Rechargeable and Cordless: Built-in 1700mAh battery capacity, which can last around 7 hours after 2.5 hours fully charged, including short circuit protection, temperature control, non-slip, bit lock system, and more. Let you enjoy acrylic nail design anytime anywhere.
Nail Drill Bit Set: With 6 kinds of professional metal nail drill bits, this electric nail file meets your multiple manicures needs for trimming, grinding, carving, cutting, and polishing for all nail arts as well as cuticle removal, suitable for both home and salon use.
Melodysusie Worry-free Commitment: This nail drill machine has been approved for the CE and FCC certificates. Electric nail file with 6 months of support. Please feel free to let us know if the nail file cannot be used for your nail art or is not working well.

Package Includes:
1*SR3-Jade Rechargeable Nail Drill 30,000RPM (White-gold)
1*Blue Carbide Nail Drill Bits Set (7pcs)
1*Red Sanding Bands 180# (100Pcs)
1*Polyhedral Nail File
1*Black 3 in 1 Nail Clipper Kit
1*Dustproof Nail Drill Bits Holder
1*Nail Drill Bit Cleaning Brush
1*Gift Box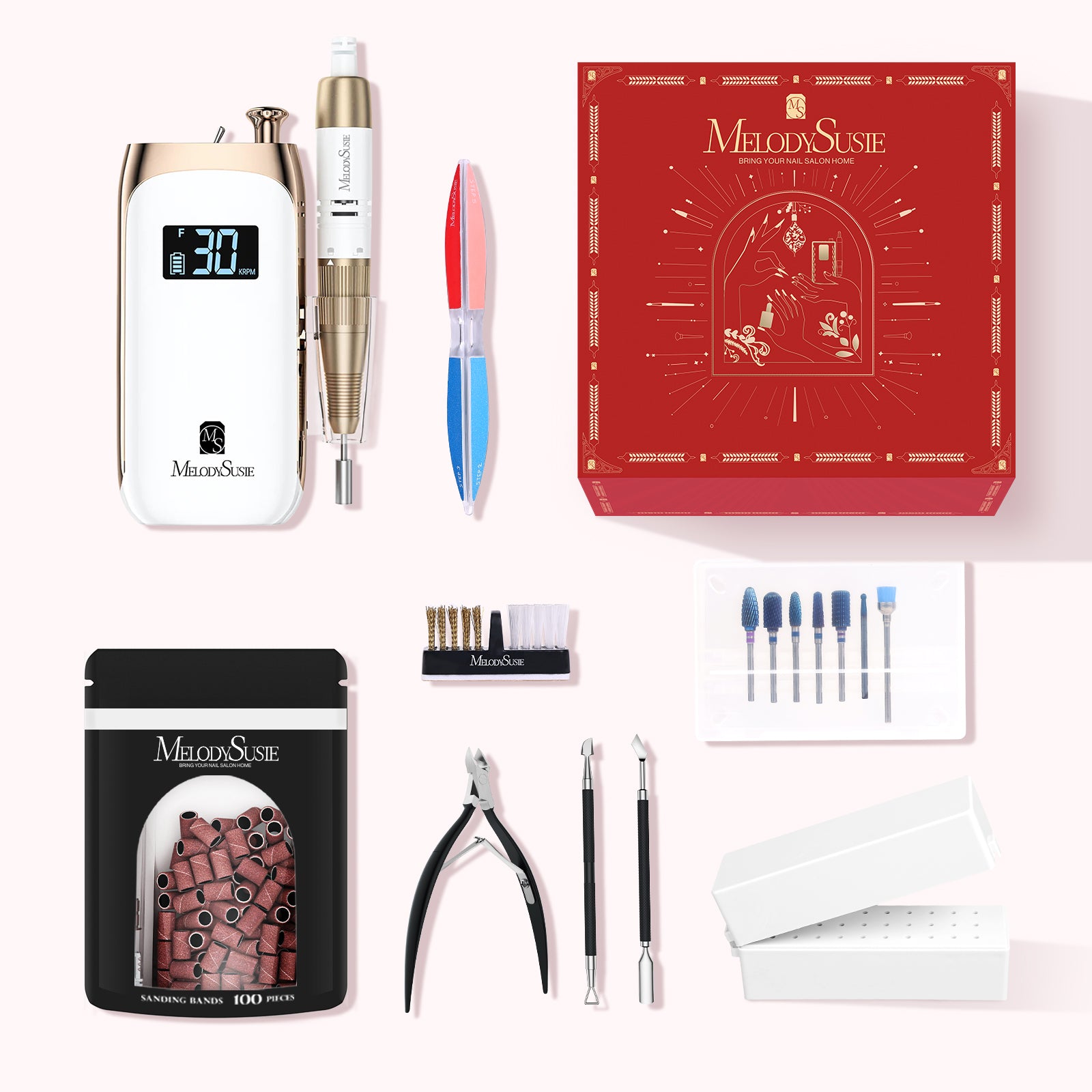 SR3-30,000 RPM Rechargeable Nail Drill
Vintage style, adjustable speed of 0-30000RPM, lightweight 0.75 lb., 7-hour cordless use, LCD screen displays RPM and battery level, low noise and vibration.
Retro Switch
Forward/reverse buttons suit left/right-handed users for convenient use.

Smart LCD Screen
Show the RPM, directions of rotation and battery life.
Arched Bezel Design
Taking inspiration from early 18th-century architecture, the nail file features ornate golden castle arches reminiscent of the noble Rococo period.
A Belt Clip Design
Hang it on your belt, or waist and pack it into your travelling bag.
30,000 RPM
Cool, quiet, low noise and vibration with smart heat dissipation.

0.75 lb
Compact, lightweight, ultra-portable and convenient.


Classic Design
Ornate golden castle arches, with a goldeb color.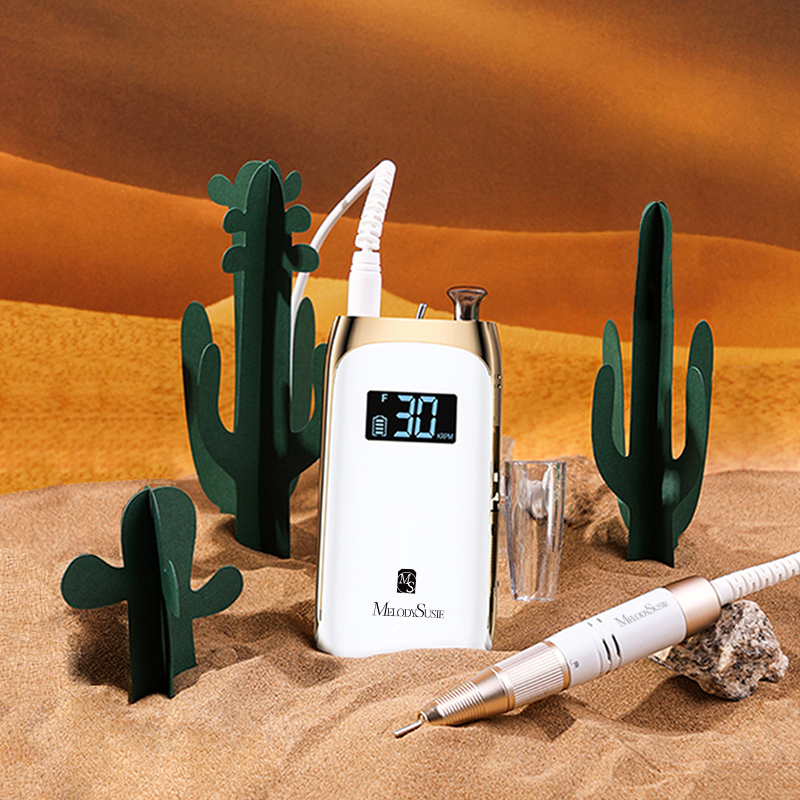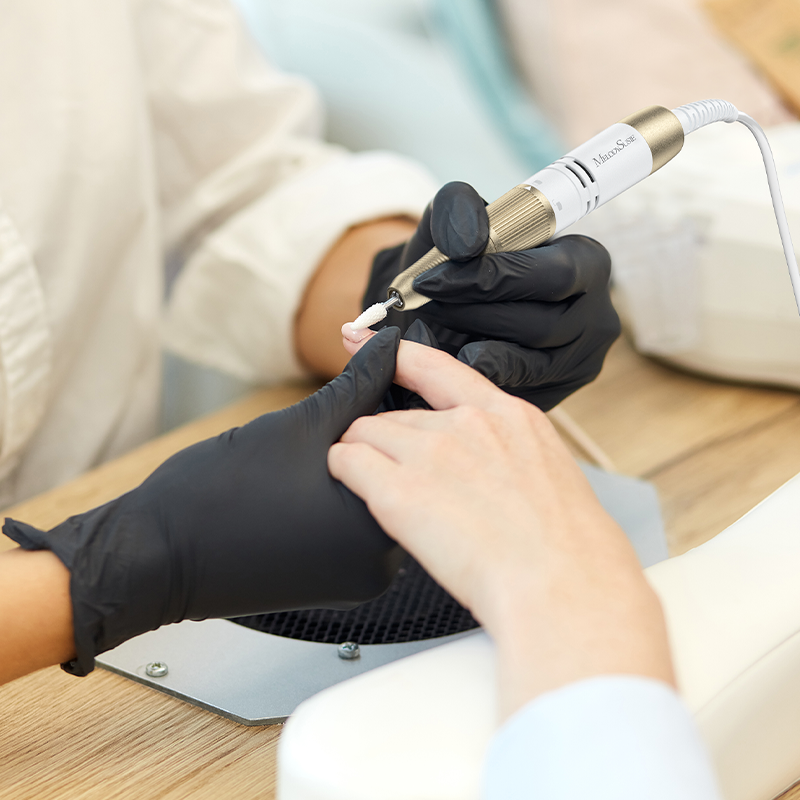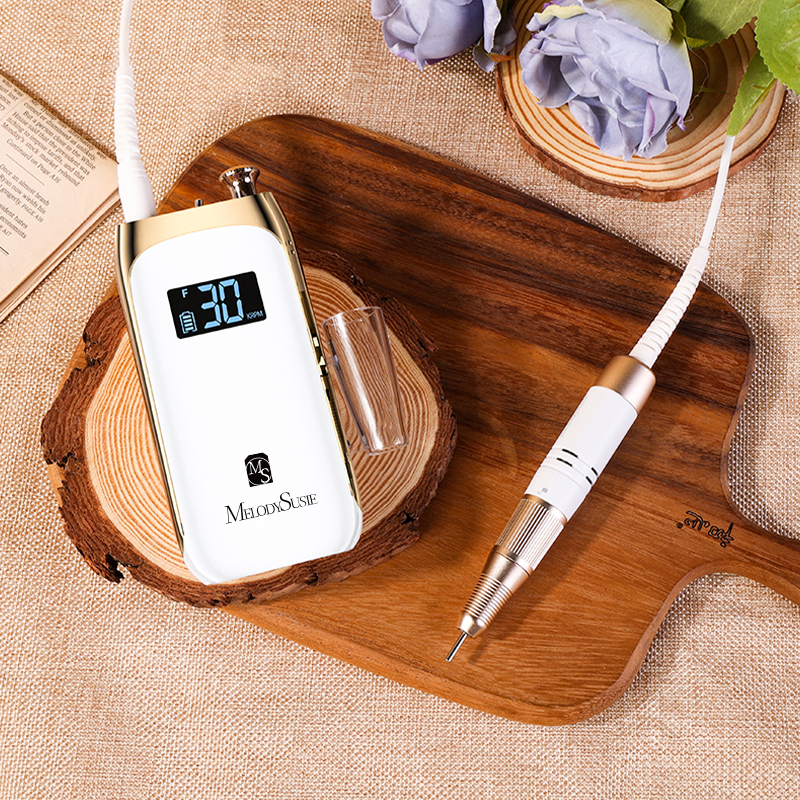 Rechargeable & Cordless
1700mAh battery lasts 7 hours after 2.5-hour charge. Enjoy acrylic nail design anywhere.
Compact & Lighweight
Small, lightweight (0.75 lb.) nail drill. Compact and portable for travel without hand numbness.
Vintage Style
18th-century architecture inspires design with ornate, golden castle arches and antique toggle switch that clicks.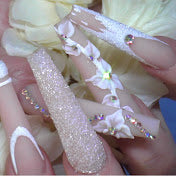 @Absolute Nails & Crafts
Love everything about this drill! The handpiece is lightweight and fits perfectly into your palm. Amazing battery life. Great for beginners and professionals.
Product Specification
Built-in 1700mAh battery capacity, which can last around 7 hours after 2.5 hours fully charged, including short circuit protection, temperature control, and more. 
Dimensions
5.12 x 2.56 x 0.98 inches
Compare
Which nail drill is made for you?
Not sure which one to choose? We selected our most popular nail drills. Compare them and choose the best one for your needs.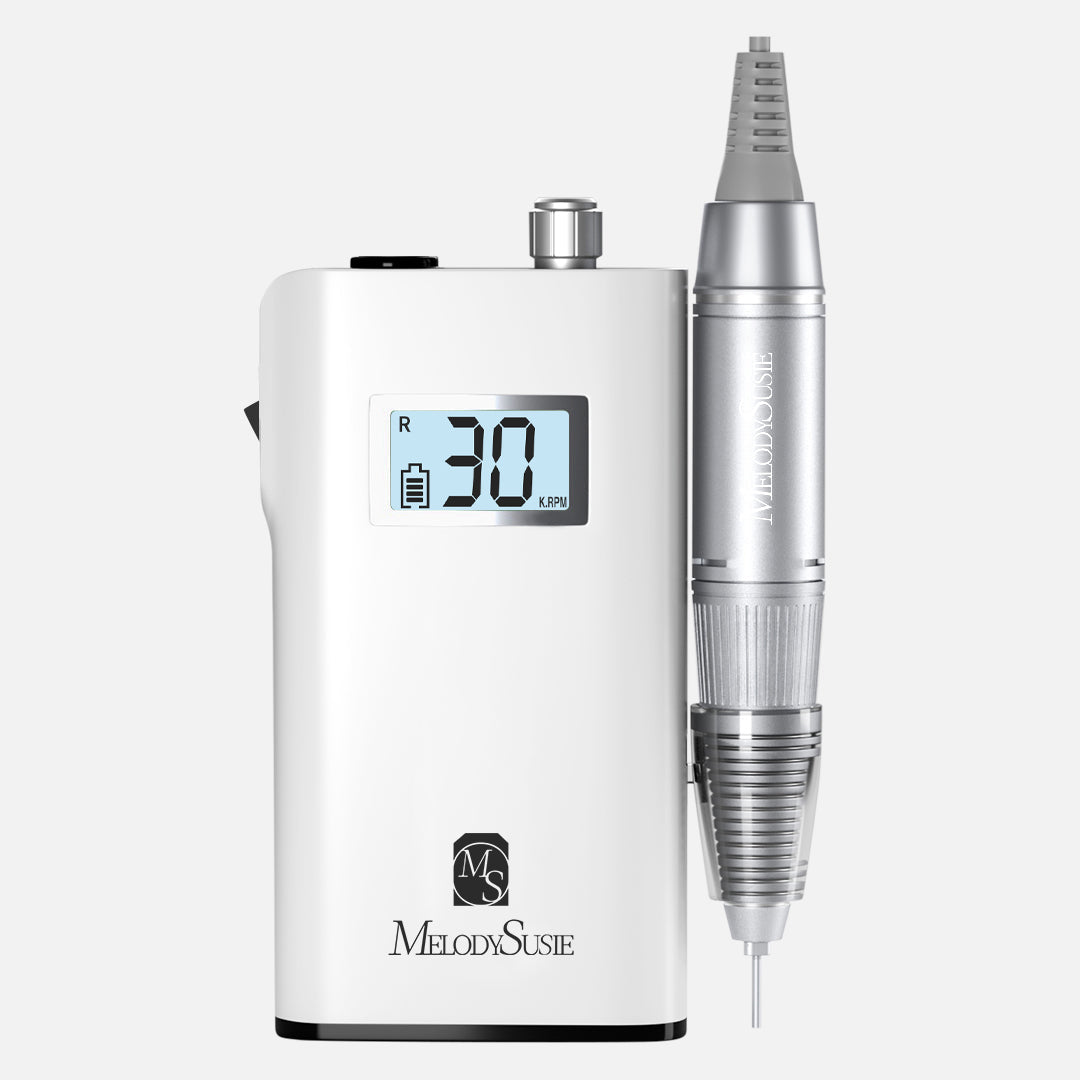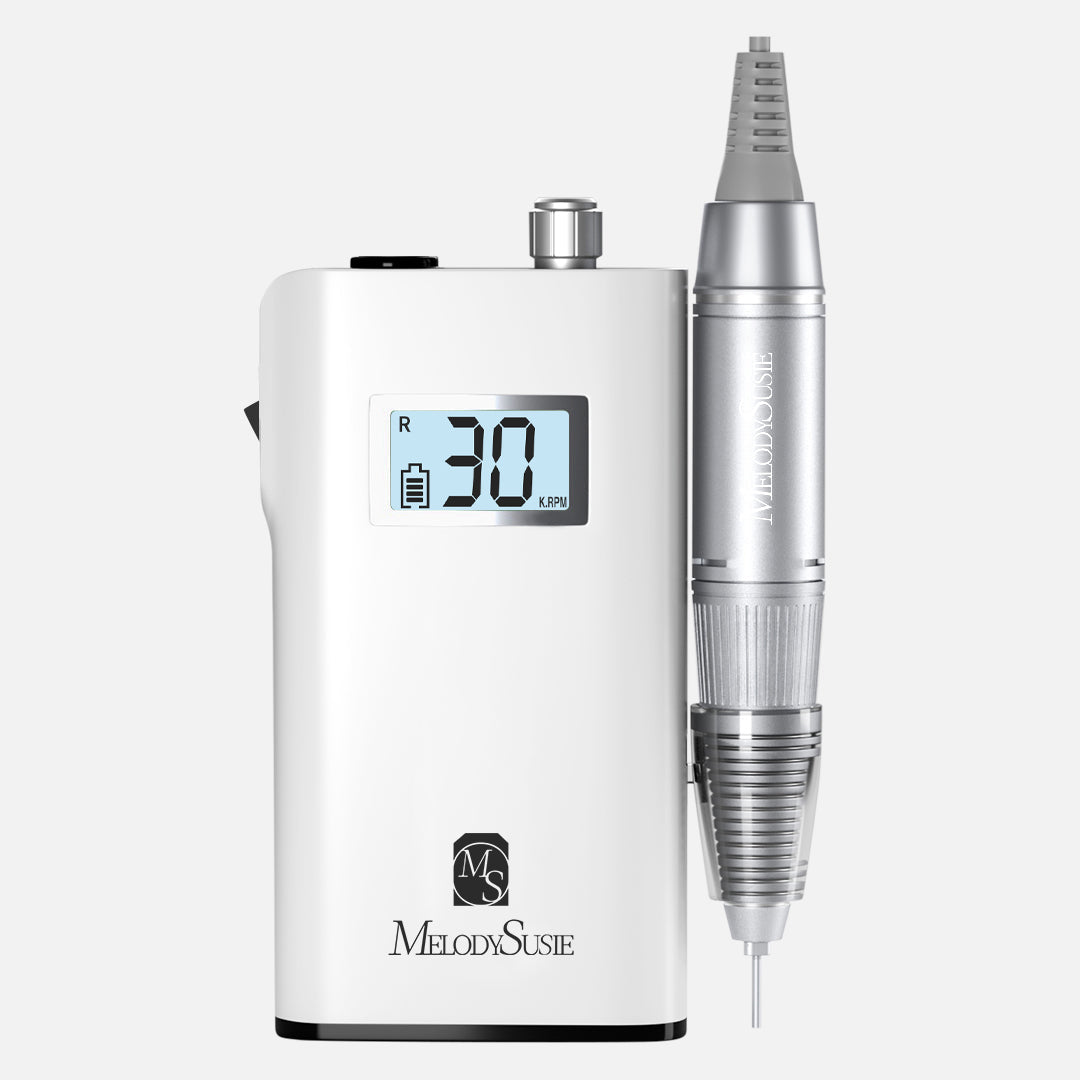 Have a question? We are here to help.
Here are some frequently asked questions by our customers.
Still have questions? Contact our customer support, or subscribe to our newsletter for the latest and most professional nail knowledge.
Do MelodySusie Products have a warranty?

All items from MelodySusie have a 6-15 month limited warranty. If you have any questions about warranty details, feel free to contact us.
Does SR3 nail drill have multiple speeds?

Yes! Our SR3 can reach up 30, 000rpm. It has remarkable power!
What is the weight and dimentions of SR3?

Weight: 0.75 lb
Dimensions: 5.12 x 2.56 x 0.98 inches
How many drill bits are included in the SR3 package?

The SR3 package includes 6 types of drill bits and 50 sanding bands, satisfying all of your drilling needs.
What is the bit diameter that fits in SR3 Nail Drill?