1050 Pcs Lint Free Nail Wipes
Features


Lint Free Nail Wipes: MelodySusie Lint Free Nail Wipes are made of high-quality non-woven fabric, soft, durable and easy to absorb, which is harmless to your nails and skin. In addition, these nail polish remover wipes won't shed wool everywhere, fully meet your needs for tidying and cleaning.
Multifunctional Application: You can use the nail wipes to wipe nail polish and clean the glue bottles of eyelash extensions. Moreover, it can also be used for cleaning tweezers; cleaning your face and cleaning the phone screen, which are great nail art tools for professional nail salon and at-home use.
Strong Absorbent: These nail polish remover wipes feature with unique pinhole design, which is easier to soak up and remove nail polish. Allow you to wipe without residue, no need to clean up for quick use, makes nail art and eyelash extensions more easily, perfect for removing nail gel and nail polish.
Lightweight and Portable: The lint-free nail wipes are lightweight and small-size, convenient for you to carry out everywhere. The 1050PCS storage box package could prevent them from dust and moisture, meeting your long-term needs for cleaning, which is a good choice for individuals and professional nail salon use.
Excellent After-Sale Service: Please do not hesitate to contact us if you have any problems or concerns, we will be glad to get back to you and do our best to help you solve your problems.

Specifications

One wipe size: 5cm*5cm/1.97in*1.97in
Package size: 17cm*7cm*10.5cm/6.7in*2.76in*4.1in




Use code MSOFF15 to get 15% off on orders over $149.99 (gift boxes are not included)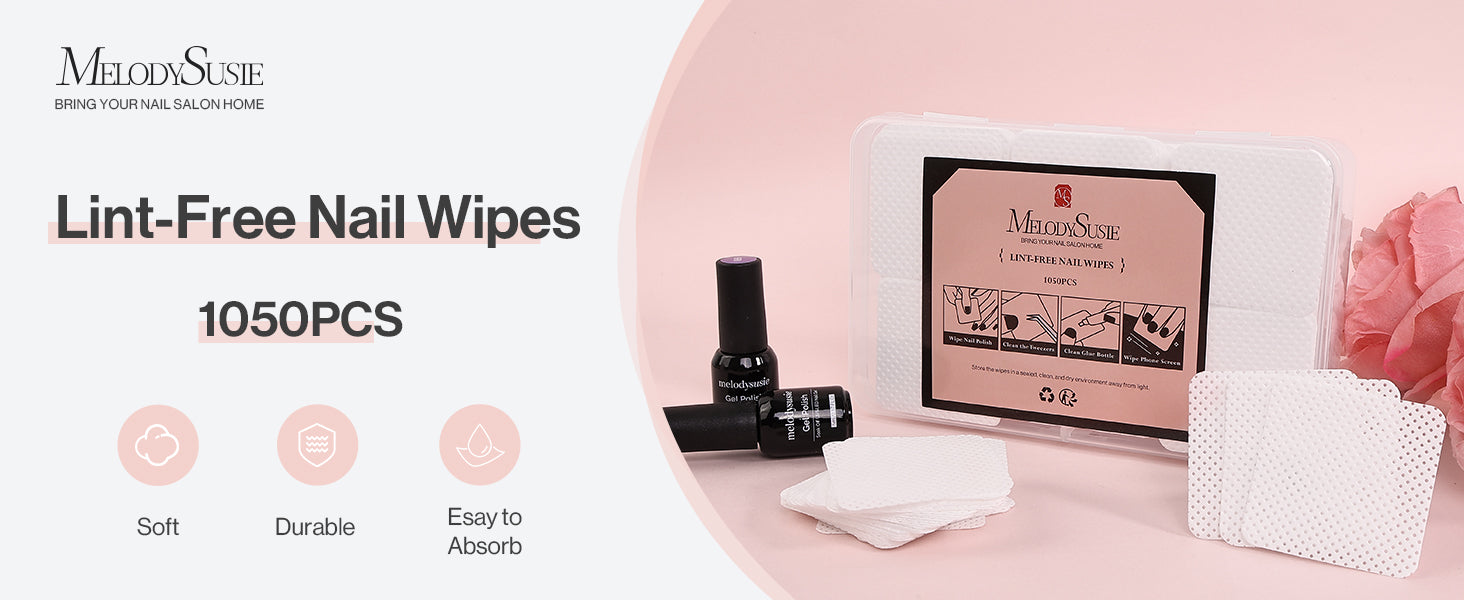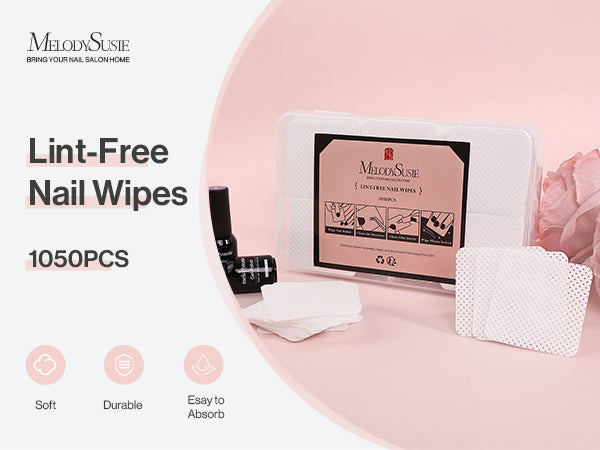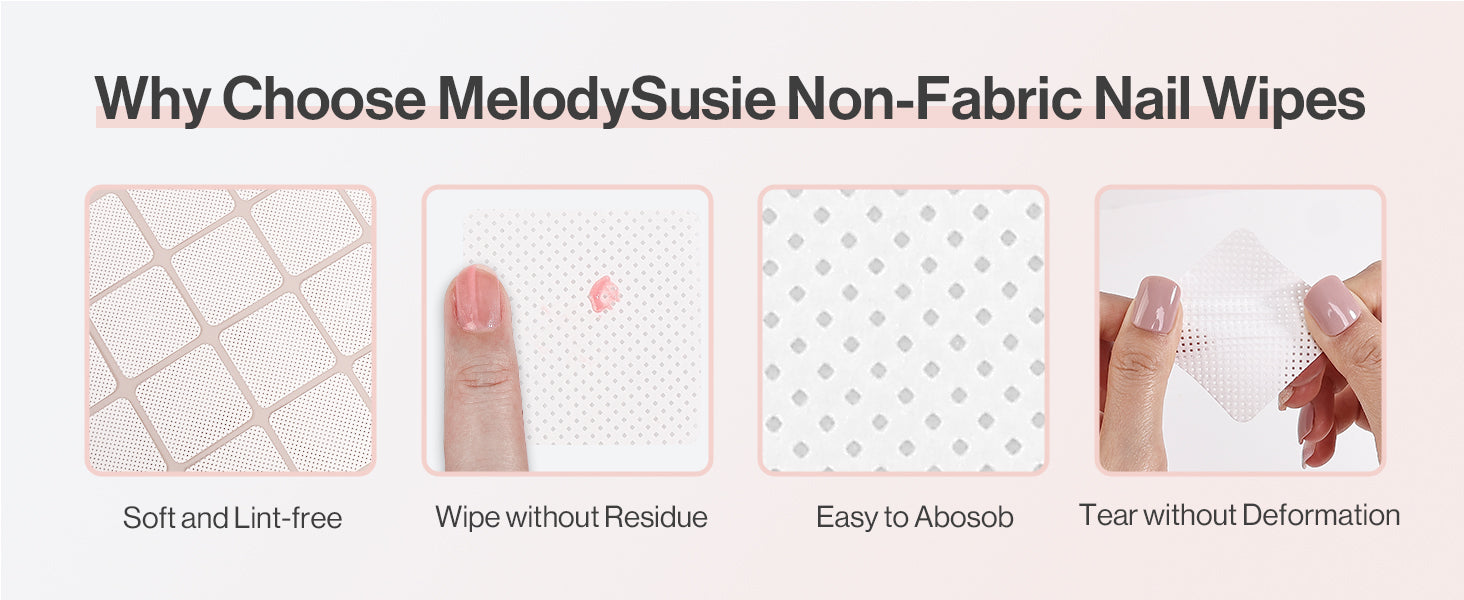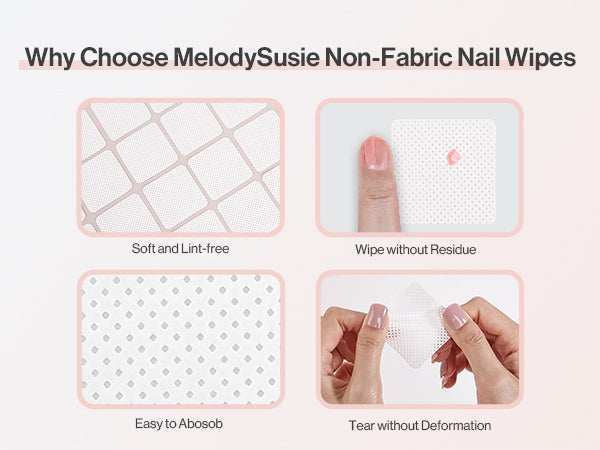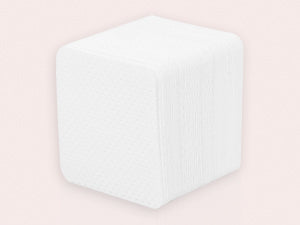 Lint Free Nail Wipes
Soft, durable and easy to absorb, won't shed wool everywhere, fully meet your needs for tidying and cleaning.
Strong Absorbent
These nail polish remover wipes feature with pinhole design, which is easier to absorb and remove nail polish.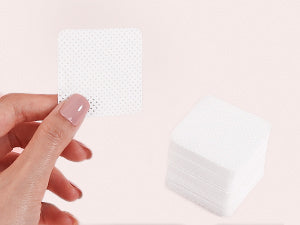 Easy to Carry Out
Lightweight and portable, convenient for you to carry out everywhere, meeting your long-term needs for cleaning.
Salon Use
Good Choice for individuals and professional nail salon use, perfect for removing nail gel and nail polish and acrylic nails.