Professional Manicure Tools
Scarlet 30K RPM Nail Drill
Corded model
Foot Pedal
Aluminum Alloy Handpiece
Low vibration and low noise
Forward and reverse control
Variable Speed Control 0-30,000RPM
Item Weight: 2.01 pounds
Warranty: 6 months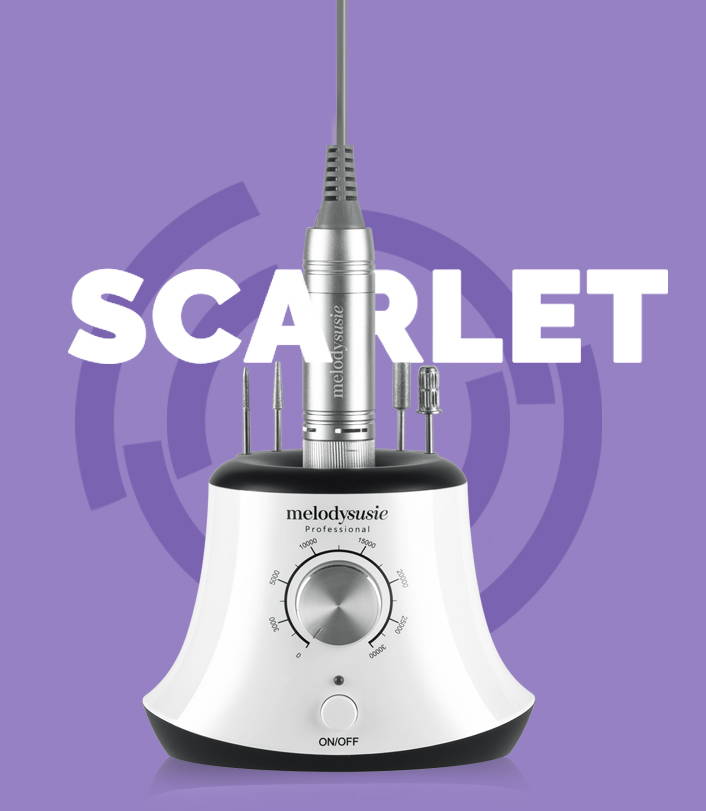 Scamander Rechargeable Nail Drill
Rechargeable & Cordless
LED Display
Battery Capacity: 2,000mA (11.1V)
Low vibration and low noise
Forward and reverse control
Variable Speed Control 0-30,000RPM
Charging Time: 2-2.5 hours
Warranty: 6 months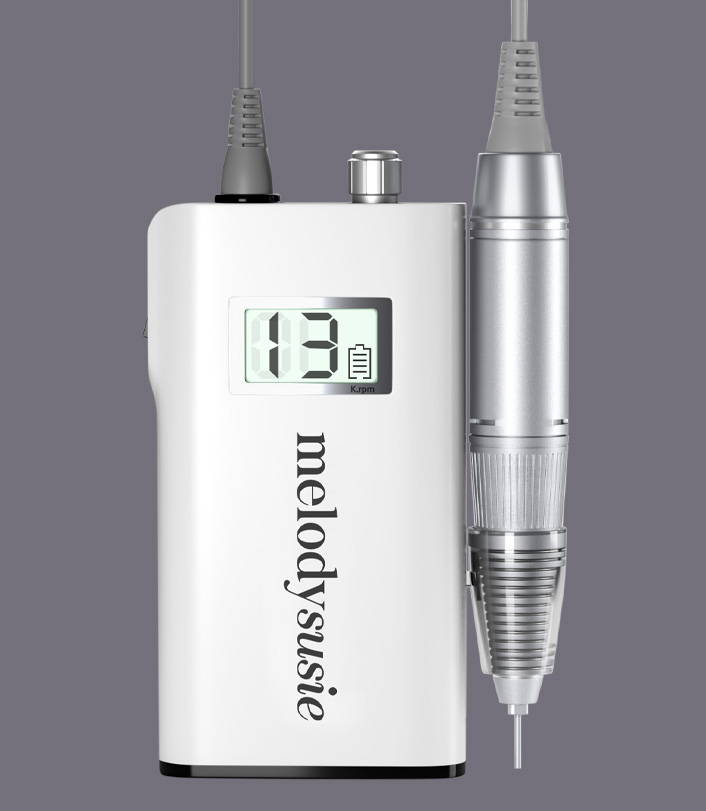 GLOBAL SHIPPING
10-15 Business Day Delivery
WARRANTY
6 MONTHS WARRANTY
SAFE & TRUSTWORTHY
SECURE PAYMENT PROVIDED
FRIENDLY SERVICES
RESPONSE EMAIL&MESSAGE WITHIN 24HOURS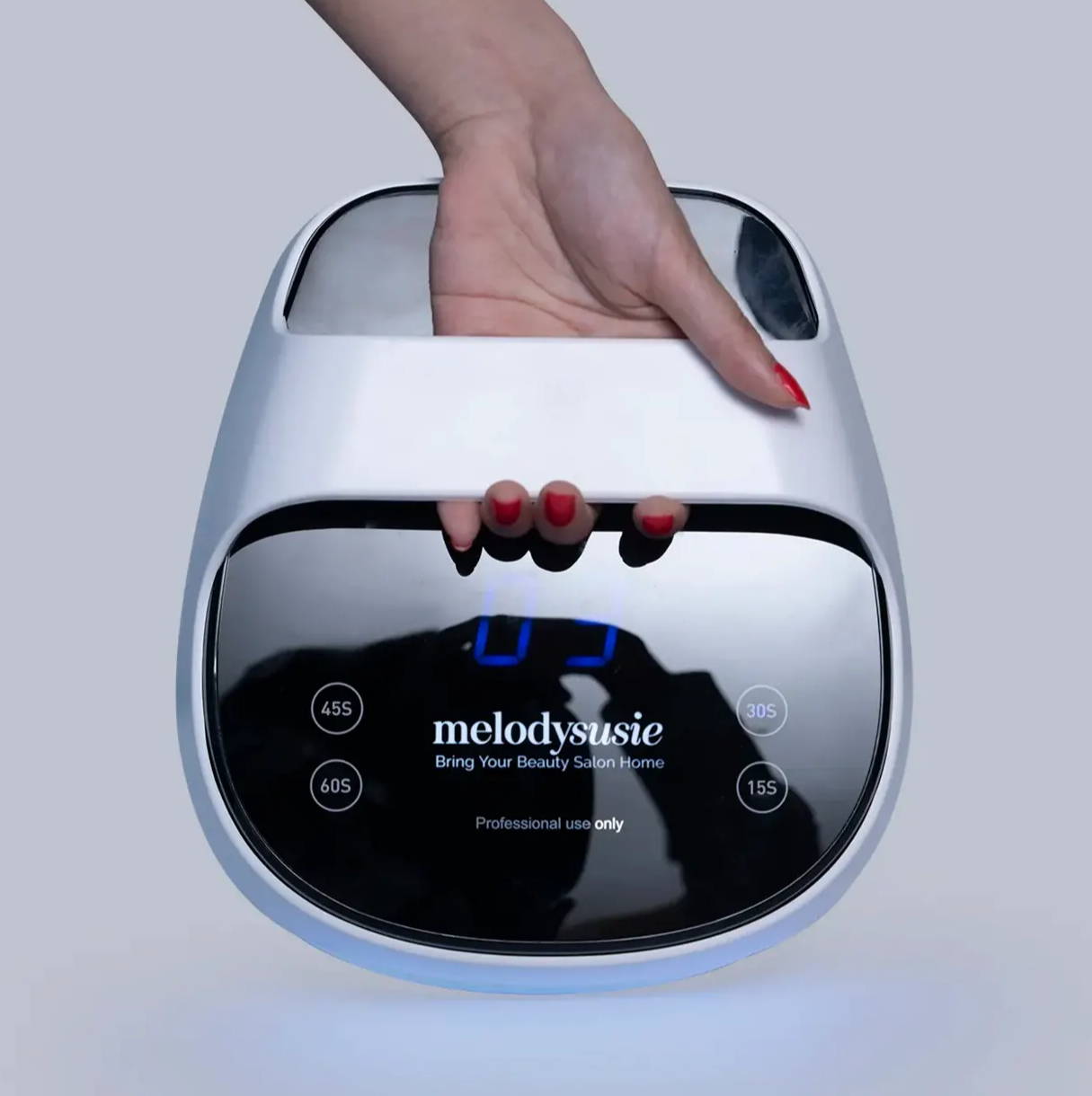 45W LED/UV Rechargeable Nail Lamp
Double Light Source Technology
365nm-400nm, dry all kinds of nail gels.
LCD Touch Screen
With 4 preset time control: 15s, 30s, 45s and 60s mode.
4,000mAH Battery
Can be used for 90mins after 4 hours full charging.
This professional rechargeable nail lamp can cure all kinds of gel nail polishes, UV gel, UV resin, poly gel, builder/extension gel, nail sculpture gel, rhinestone gems glue, CND Shellac, OPI, Gelish and so on.
$89.99 $99.99
54W LED/UV Power-saving Nail Lamp
30 Beads With LG Chip
High luminance and light efficiency, low electric power consumption, energy-saving, environment-friendly, and long lifespan.
LCD Display
30s, 60s, 90s timers make you control the curing time easily
Premium Materials
Made of premium Engineering ABS plastic, which is lightweight, sturdy and healthy.
The MelodySusie Pro54W LED UV nail lamp is a dual light source professional nail lamp which is 54 watts high power, compatible with almost all kinds and brands of gel nail polishes.
$39.99 $49.99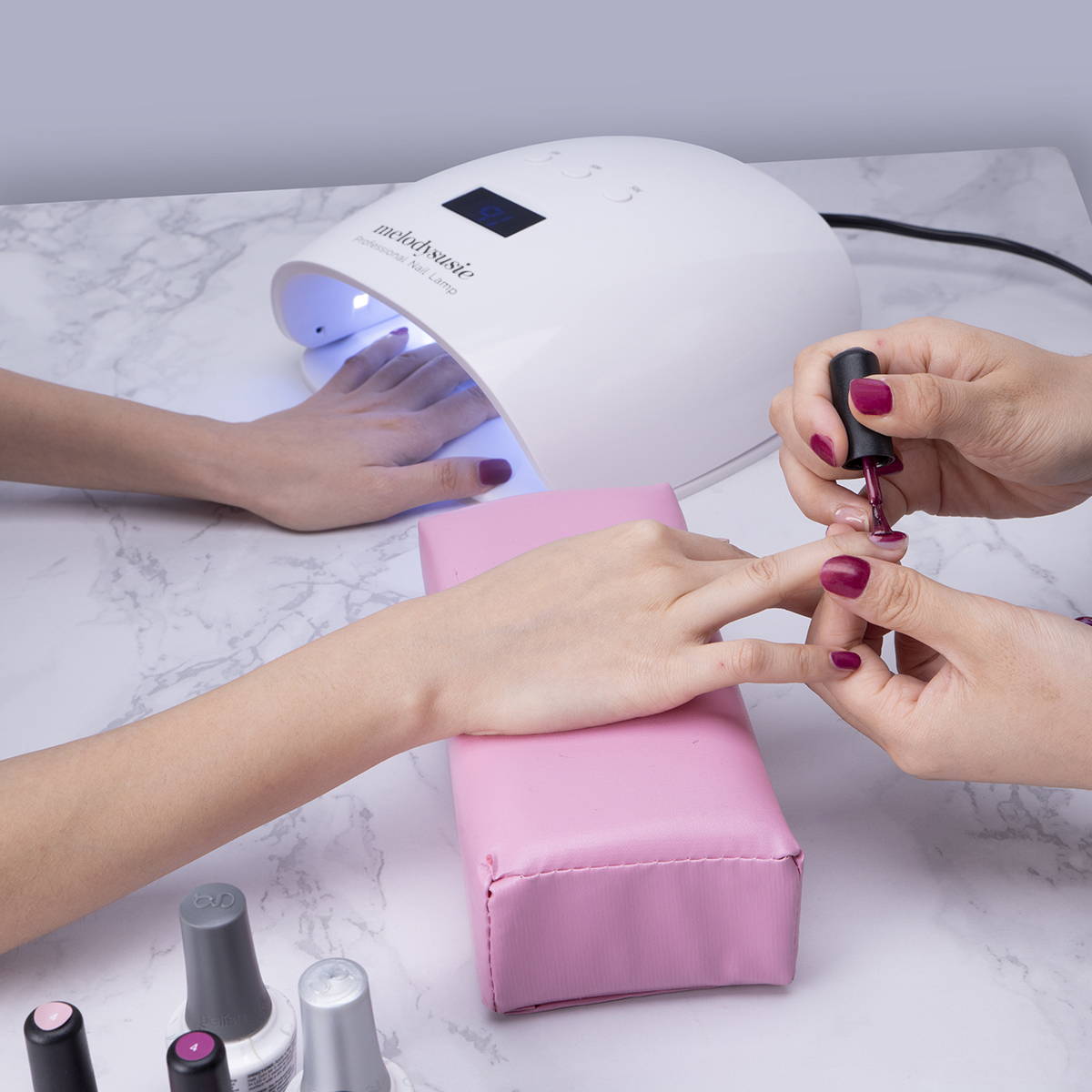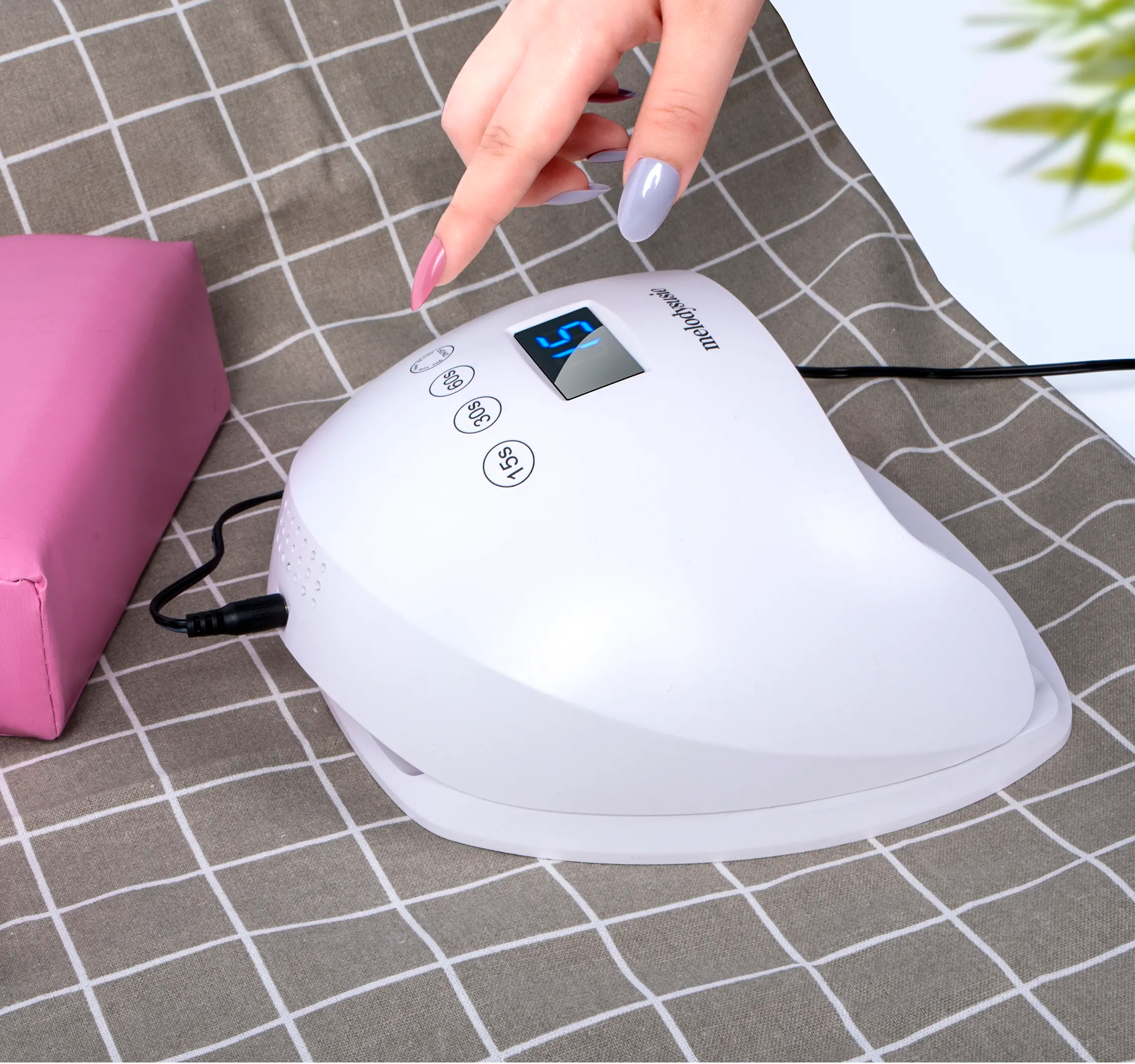 48W LED/UV Painless Nail Lamp
30,000hours Bulb Lifespan
180° 24pcs long lasting LED UV bulbs emit 365nm-405nm wavelength
Auto-Sensor
Hands in, light on.
Default Time 15s
Time setting: 15s, 30s, 60s, 90s
The MelodySusie Pro48W nail lamp is one of our most powerful nail drying lamps. It can cure both UV and LED gel nail polishes in seconds for professional-grade color lasting up to three weeks.
$30.99 $49.99
1. What are the drill bit sizes?
All drill bits included with the MelodySusie nail drill are size is 3/32"; which is the industry standard nail drill bit size.
2. What kind of replacement sanding bands should I purchase?
The nail drill comes with six 3/32" drill bits and six sanding bands. Sanding bands of the same size should work as replacements, if needed.
3. Do your drills have forward/reverse switches?
Yes, forward and reverse rotation directions are available for left-handed users or other needs.
Yes, forward and reverse rotation directions are available for left-handed users or other needs.
1.What's the differences between UV and LED nail lamps?
We generally offer four types nail dryers: fan, UV, LED and dual-band Mixed LED/UV.
Fans are used for regular gel polish.
UV lamps emit 350-380nm wavelength light to cure UV gel polishes with 350-380nm photo initiators.
LED lamps emit 380-410nm wavelength to cure LED gel polishes with 380-410nm photo initiators.
Dual-band mixed LED/UV lamps emit 350-410nm wavelength light to cure both UV and LED gel polishes.
If you use an LED lamp to cure UV gel polish, for example, the curing time will be significantly longer —or the gel might not even cure at all.We always recommend that you check your current or intended gel polish's specifications and requirements before purchasing a nail lamp.
2. Can I use a nail lamp to dry regular nail polish?
No, UV or LED lamp is to cure UV or LED activated polishes. They have no effect on other types of nail polishes.
Yes, forward and reverse rotation directions are available for left-handed users or other needs.