Accent your fashion with amazing nails!
Your fashion sense doesn't just come from those killer shoes and that smashing outfit you peeled out of the closet today.  One of the easiest ways to heighten your style is to do your nails with an amazing design that wows you and anyone who gets the pleasure of seeing you.  Whether you're looking for bold colors that accent your personality or something lighter to emphasize your brightness, we've got the nail gel polish kit for you!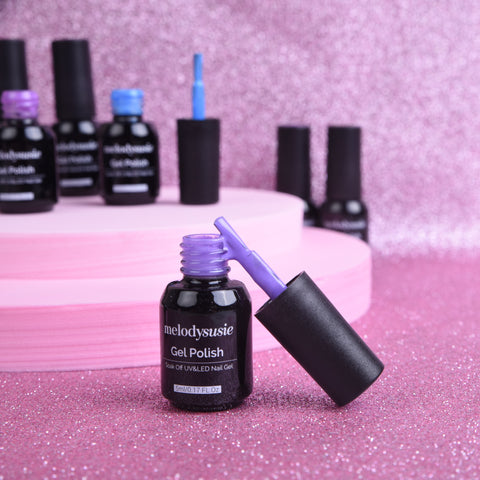 With MelodySusie nail gel polish kits, you choose from a colorful assortment of shades that'll help you personalize your nail designs and expose your one-of-a-kind fashion sense.  Nail art is the easiest way to express yourself, so let's look at a few of our 8 + 1 nail gel polish kits and the most common designs or occasions for which they're used.
1. Bloody Mary Gel Nail Polish Kit
The Bloody Mary nail gel polish has a stunning collection of reds and oranges that perfectly reflect the afterglow of the setting sun. These colors offer a glimpse of the moving shadows in the darkening skies. This is the best gel polish kit for romantic nights out. So, pull out that little black dress and start planning your amazing nail design.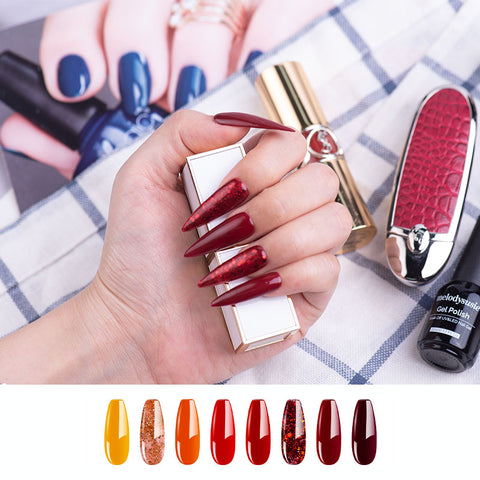 2. Lady Jasmine Gel Nail Polish Kit
These colors make you want to go on vacation and relax somewhere near a beach with a swim-up bar. While these hues may scream of warm weather, Easter eggs and candy, they would also be a lovely way to show off your fondness for springtime. These colors look stunning against patterned blouses or dresses, and it's easy to match them to your shoes, belt, and bag too!  You could even use these shades as background colors for amazing nail art designs during special occasions.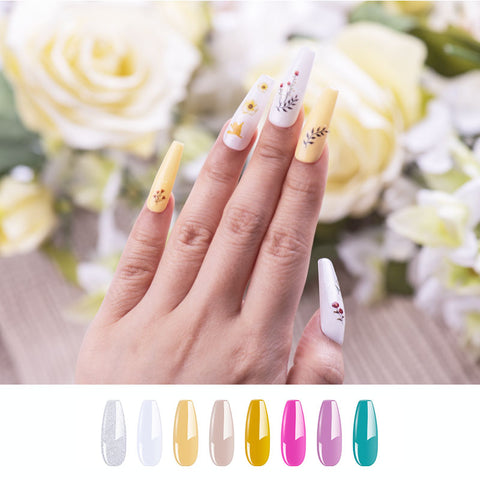 3. Peony Flower Gel Nail Polish Kit
Love pink?  Us too! That's why we created this polish kit, which is perfect for those who want to sparkle in pink to show off that personal fashion sense. Pinks really stand out against black outfits or darker colors, so they're great for that little black dress or traditional office wear.  Throw on some pearls and rings to make them even more gorgeous.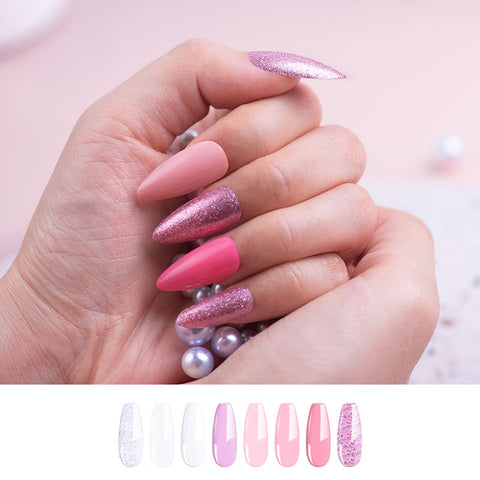 4. Glorious Moment Gel Nail Polish Kit
The Glorious Moment nail gel polish kit is a bold and daring mix of shades perfect for the working woman or mom who wants to show that extra flair. It's for the girl who knows the most important part of life isn't in the triumph but the struggle.  Show the world your extraordinary sense of fashion with glossy and matte polish colors that are great alone or with bejeweled nail designs using Multi-Shape Nail Rhinestones.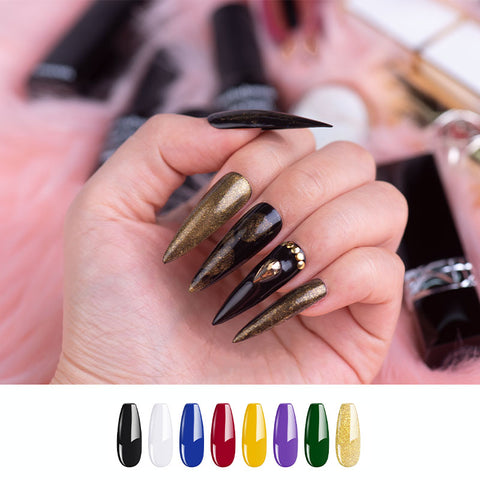 5. Iris & Butterfly Gel Nail Polish Kit
Calling all purple and indigo lovers!  This is the perfect kit if your fashion sense is defined by that "galaxy" style. They're beautiful hues for a night out on the town, and perfect for creating nail art designs for formal occasions like prom, charity events, or just because you love gowns.  Dazzle yourself with the beautiful twinkling colors in this set.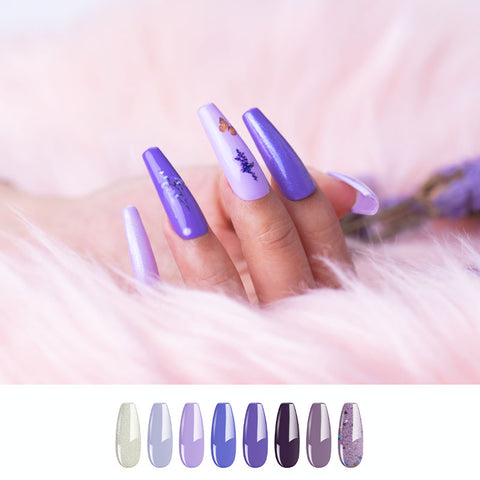 Whatever your style, MelodySusie has the nail polish kit that will help you display your personal fashion sense.  Not to mention, doing your nails is a superb way to do something nice for yourself at home. No going into the salon or finding someone to do it for you.
Now, there are some "must-have" manicure tools recommended for you, and at VERY affordable prices to celebrating MelodySusie12th Anniversary!
To find out the manicure tools, click below: https://bit.ly/ManiBundle.
Or email us support@melodysusie.com with your questions or suggestions!
And don't forget to explore MelodySusie's other nail polish kits on:
https://www.melodysusie.com/apps/bundles/bundle/78310