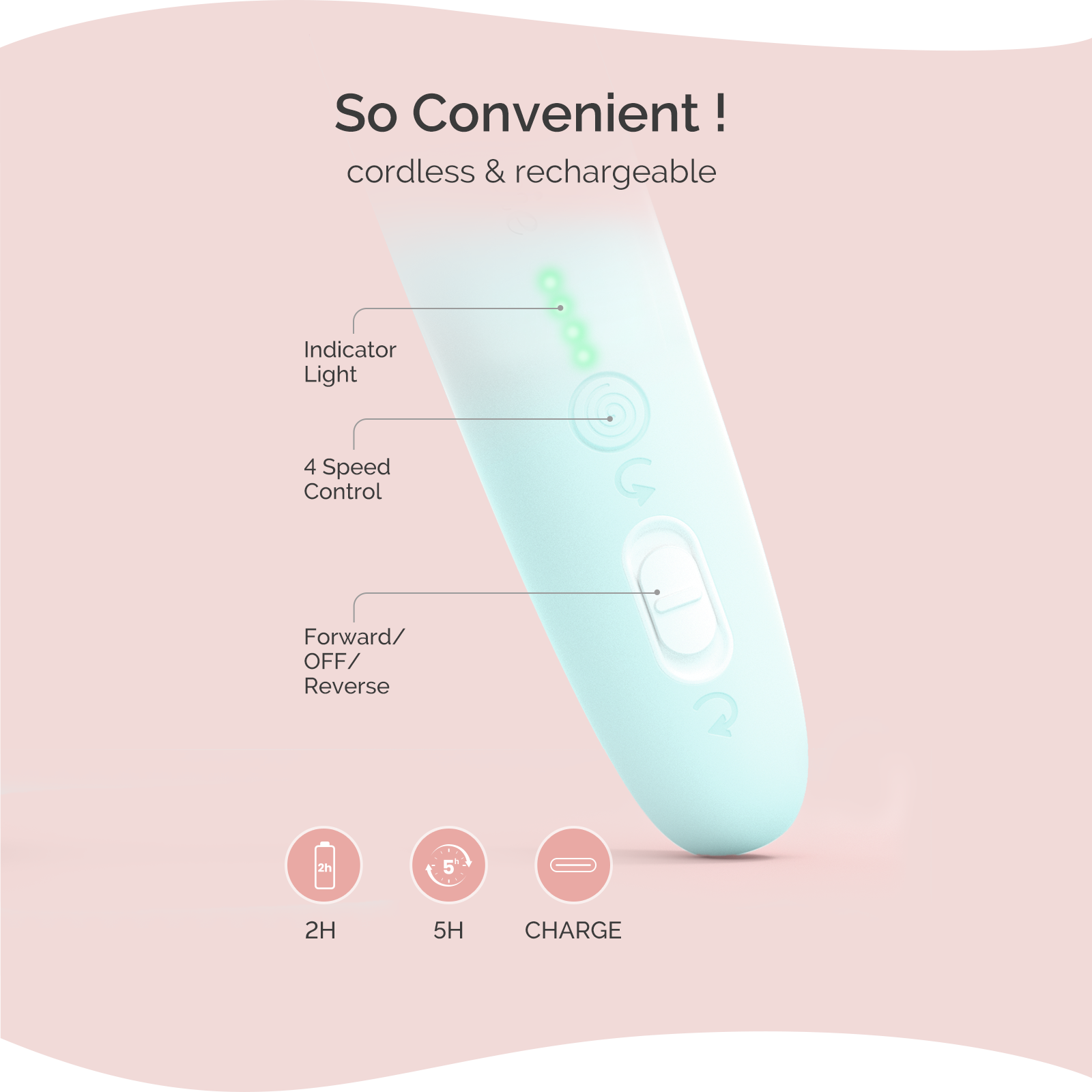 PS1-Manicure & Pedicure Nail Drill Kit
*Please Note: Due to the update of our brand logo, we will randomly send products in either the old or new packaging, but it will not affect the product quality. Thank you for your understanding during this transition.

Features:


Professional Pedicure Kit: Unique Design with top quality torque motor, this nail drill provides salon-quality spa experience with little effort, creates perfect and flawless results for dead skin, thick toenails, dry cracked heels, and calluses removal.
Top Quality Torque with Safety Design: Compared to other products, this pedicure foot file comes with 20 N.cm high torque motor and 4 adjusted speeds, which can effectively and gently smoothen dead skin and remove calluses, protecting your skin from hurting even in long-time use. Safe and reliable use for all family members, youngsters, and elders.
Easy Use With Comfortable Handle: Food-grade silicone body provides comfortable handheld, anti-slip design, and shockproof protection. Dual rotation with left-hand and right-hand use, perfect pedicure manicure tools for both professionals and beginners.
Rechargeable & Cordless: Long lasts around 5 hours after 2 hours fully charged with a large battery capacity(2000mA), it is so convenient to carry this nail drill machine out, without any cord limit.
Multifunction 8 in 1 Kit: With 8 interchangeable nail drill bits, it can use for exfoliation, dead skin grinding, thick nail polishing, and dry skin removal. The dust shield can provide a dust-free environment while polishing. It also includes 50pcs sanding bands, and a universal charging cable (adapter not included).

Specification:
Color: Pink/Blue
Package Dimensions: 7.48 x 5.2 x 1.85 inches


Package Includes:
1*Nail Care Drill
8*Nail Grinder Bits
1*Dust Protector
50*Sanding Bands
1*Charging Cord (Adapter Not Included)

Use code MSOFF15 to get 15% off on orders over $149.99 (gift boxes are not included)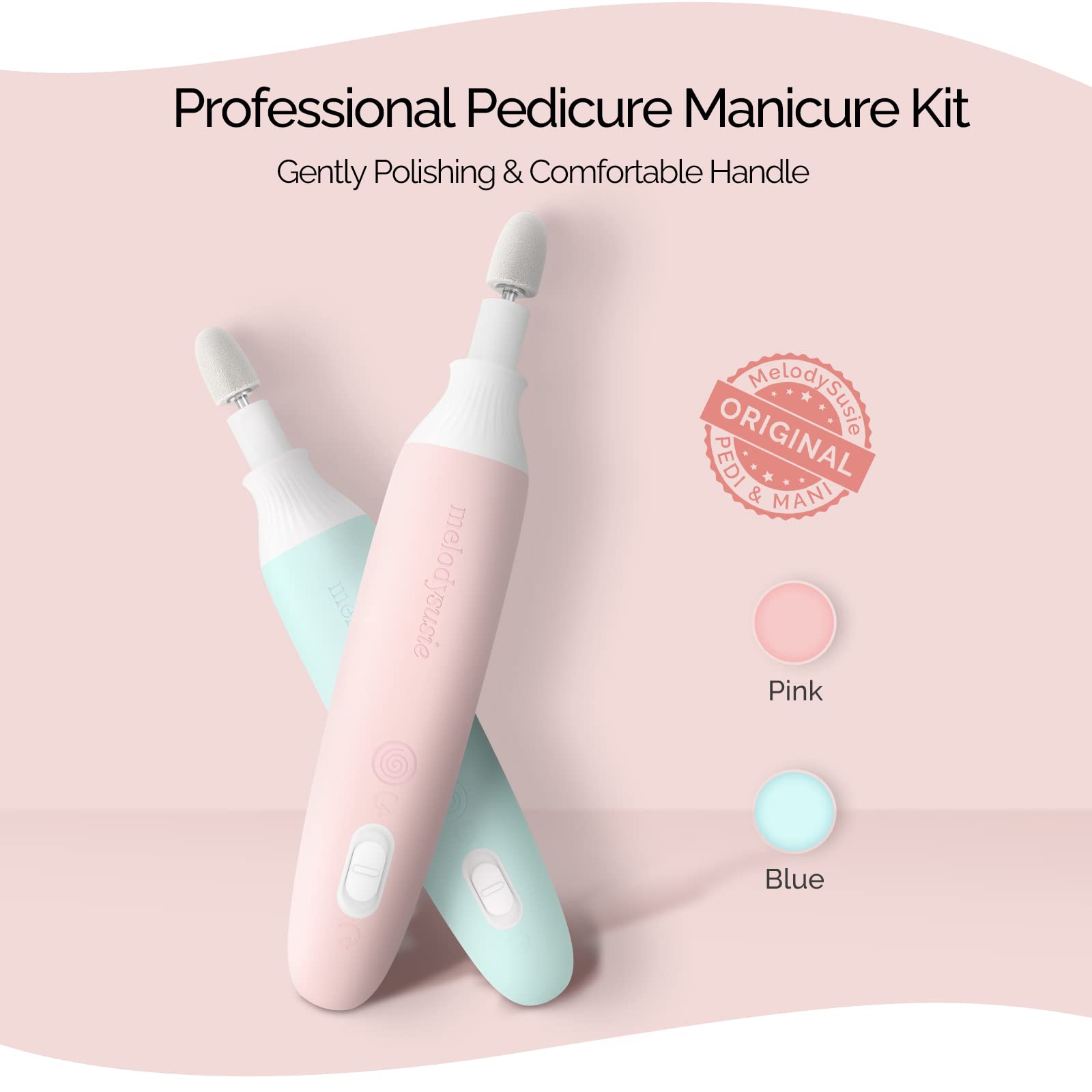 Pick Your Style
Available in two colors, pink and blue. With its proprietary nail drill bits and comfortable handle, the professional pedicure manicure kit gives you the salon-quality spa experience.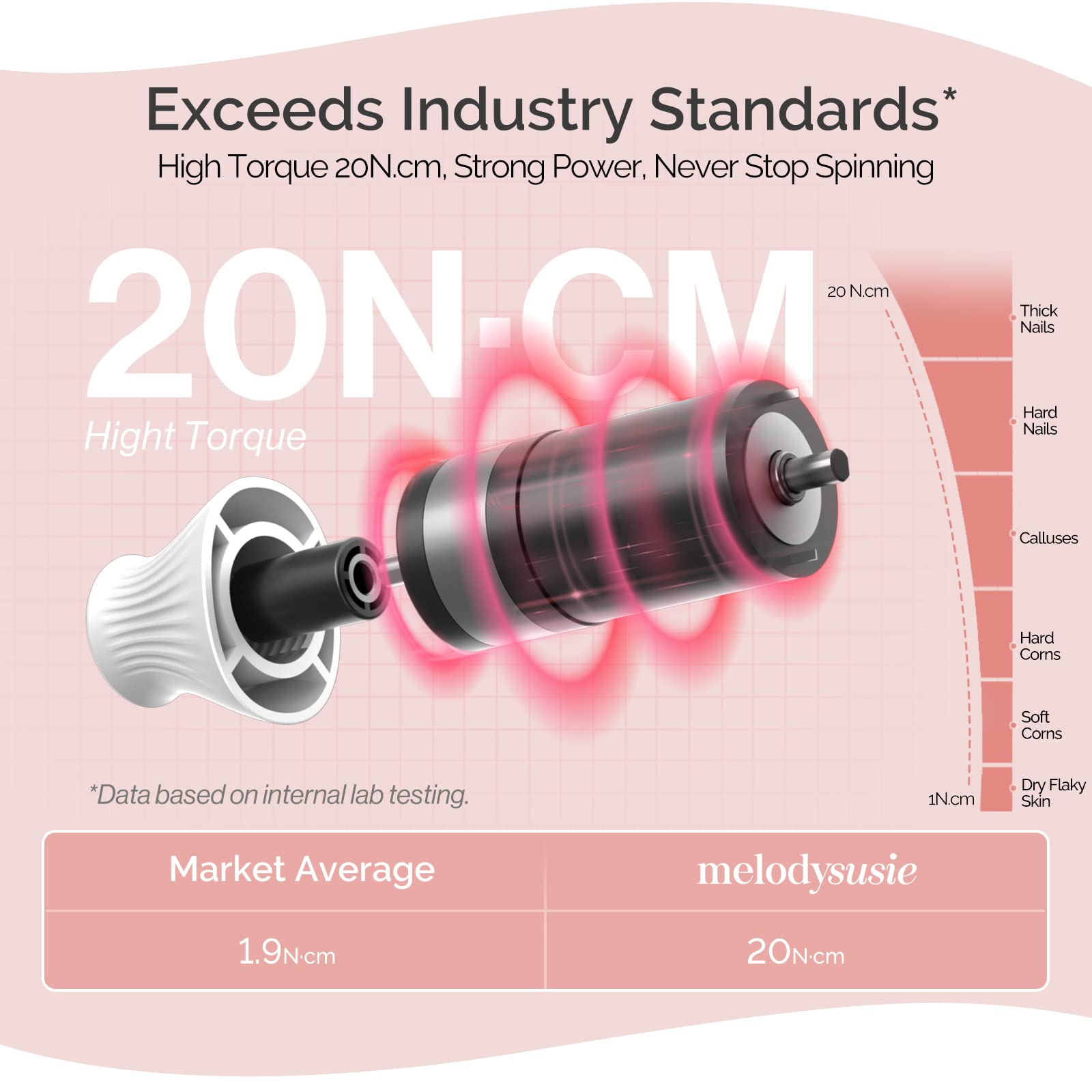 Top Quality Torque with Safety Design
Specially adjusted speed by the MelodySusie R&D team, this electric nail file comes with extra strong power and lower speed, protecting your skin from hurting even in long-time use.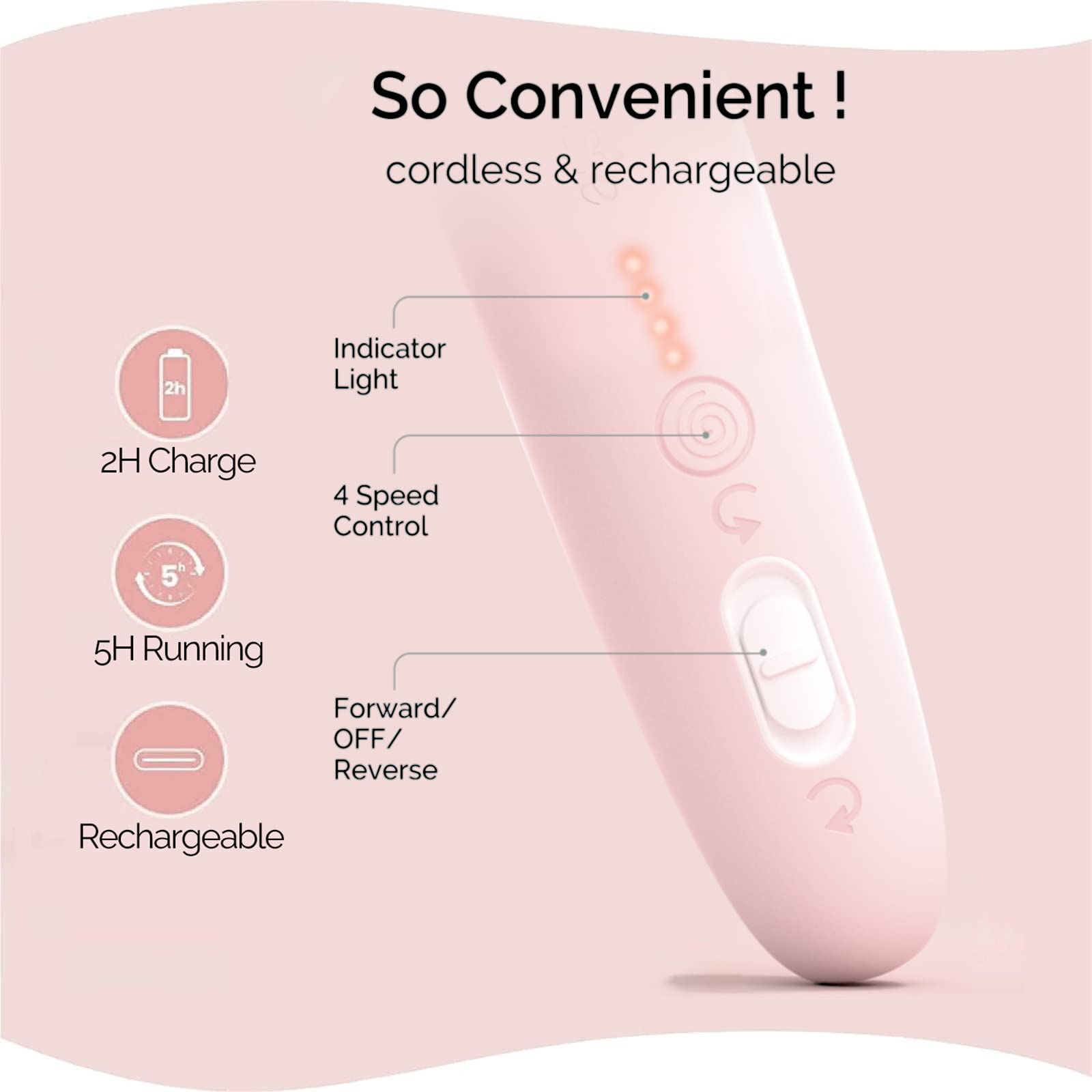 Comfortable and Easy Use
Food-grade silicone body provides comfortable handheld, anti-slip design, and shockproof protection. Perfect nail care tools for both professionals and beginners.
Multifunction 8 in 1 Kit
With 8 interchangeable nail drill bits, it can use for exfoliation, dead skin grinding, thick nail polishing, and dry skin removal. Providing a dust-free environment with a dust shield.