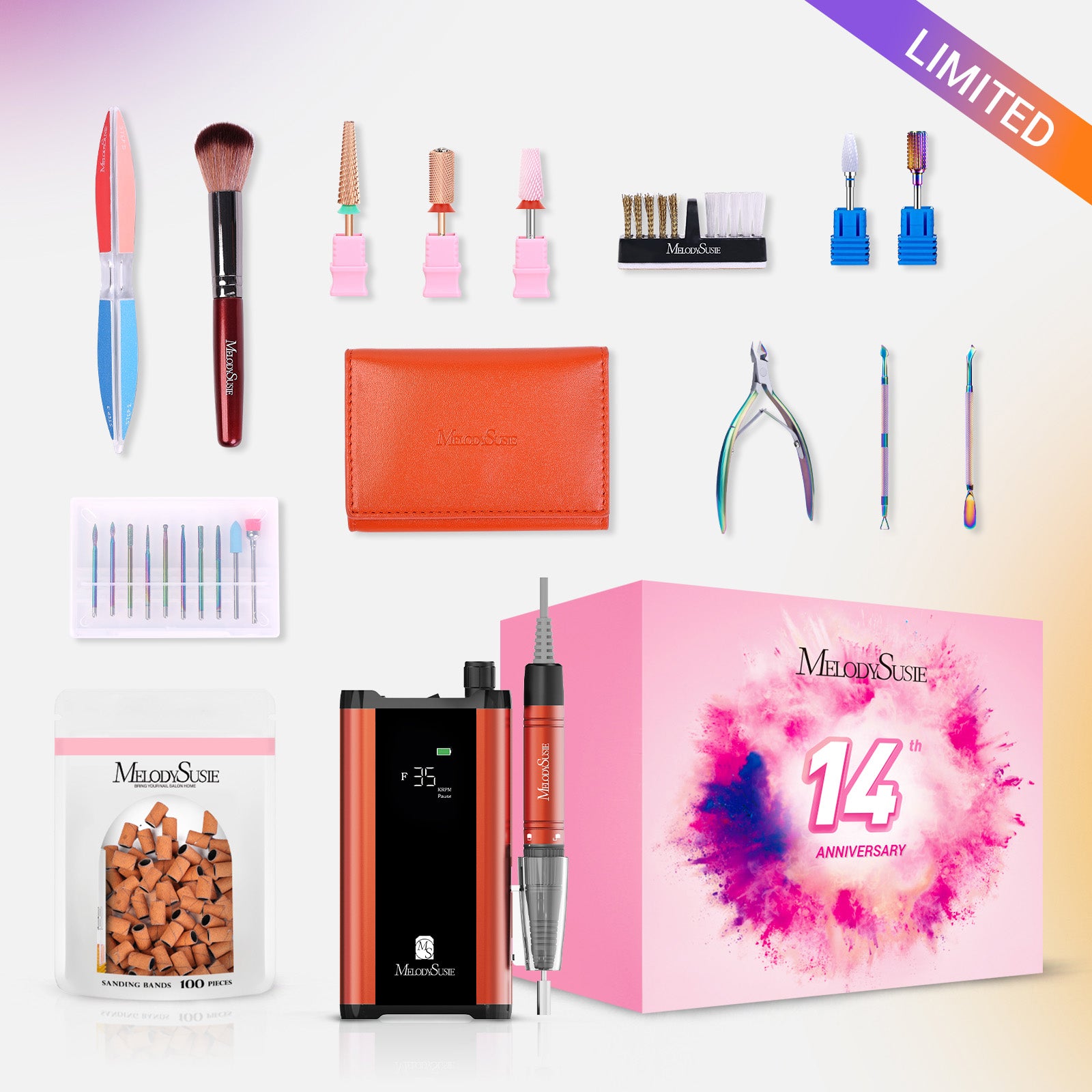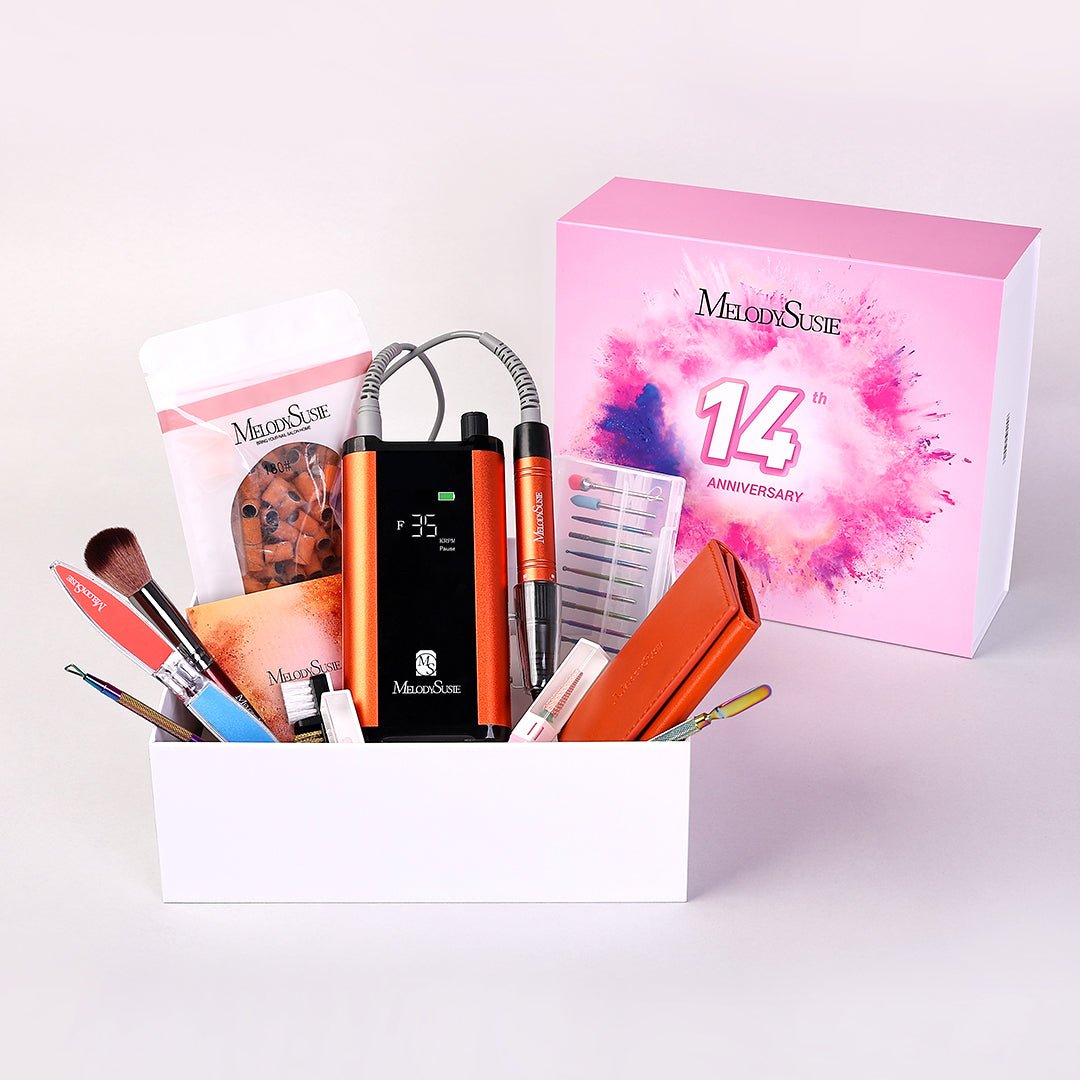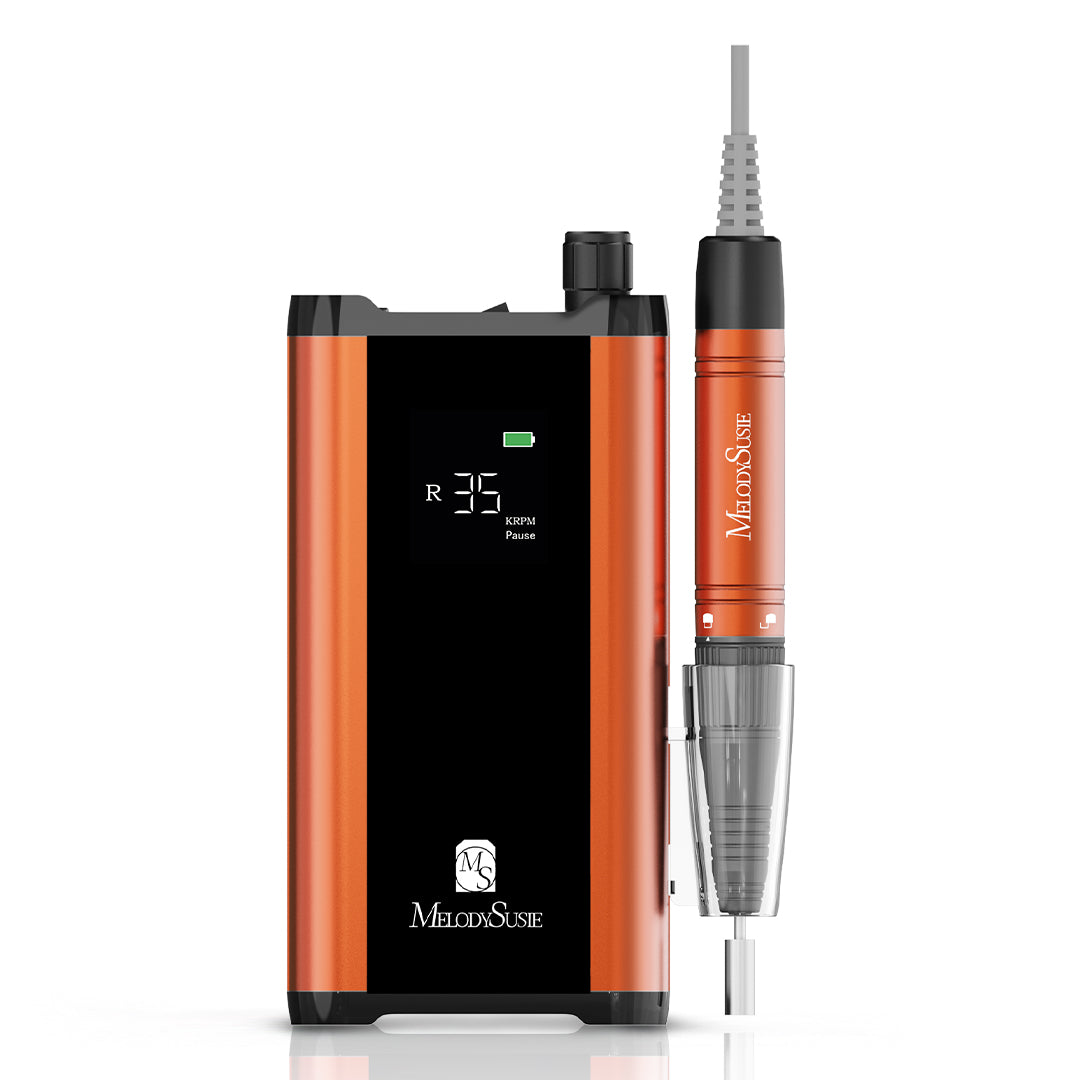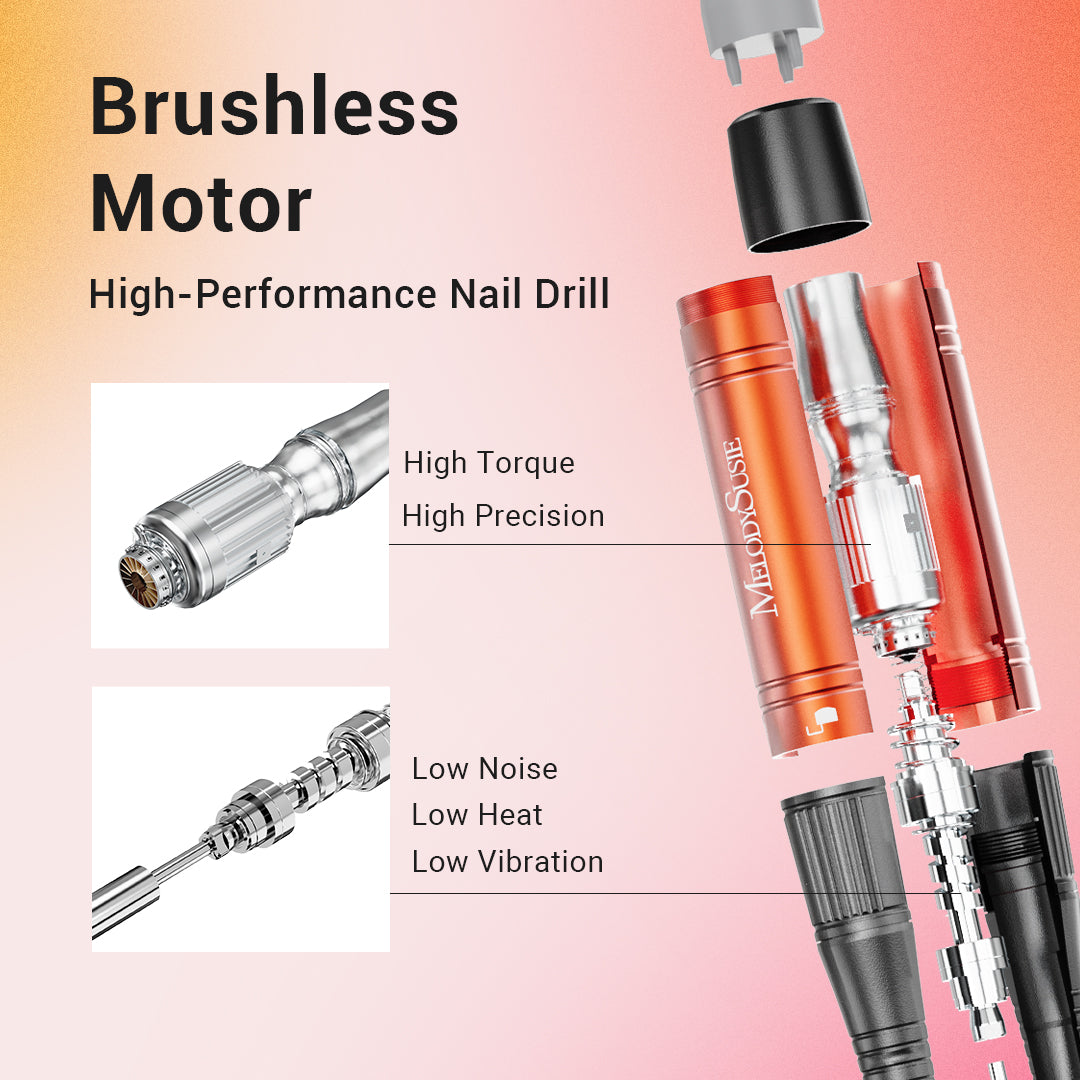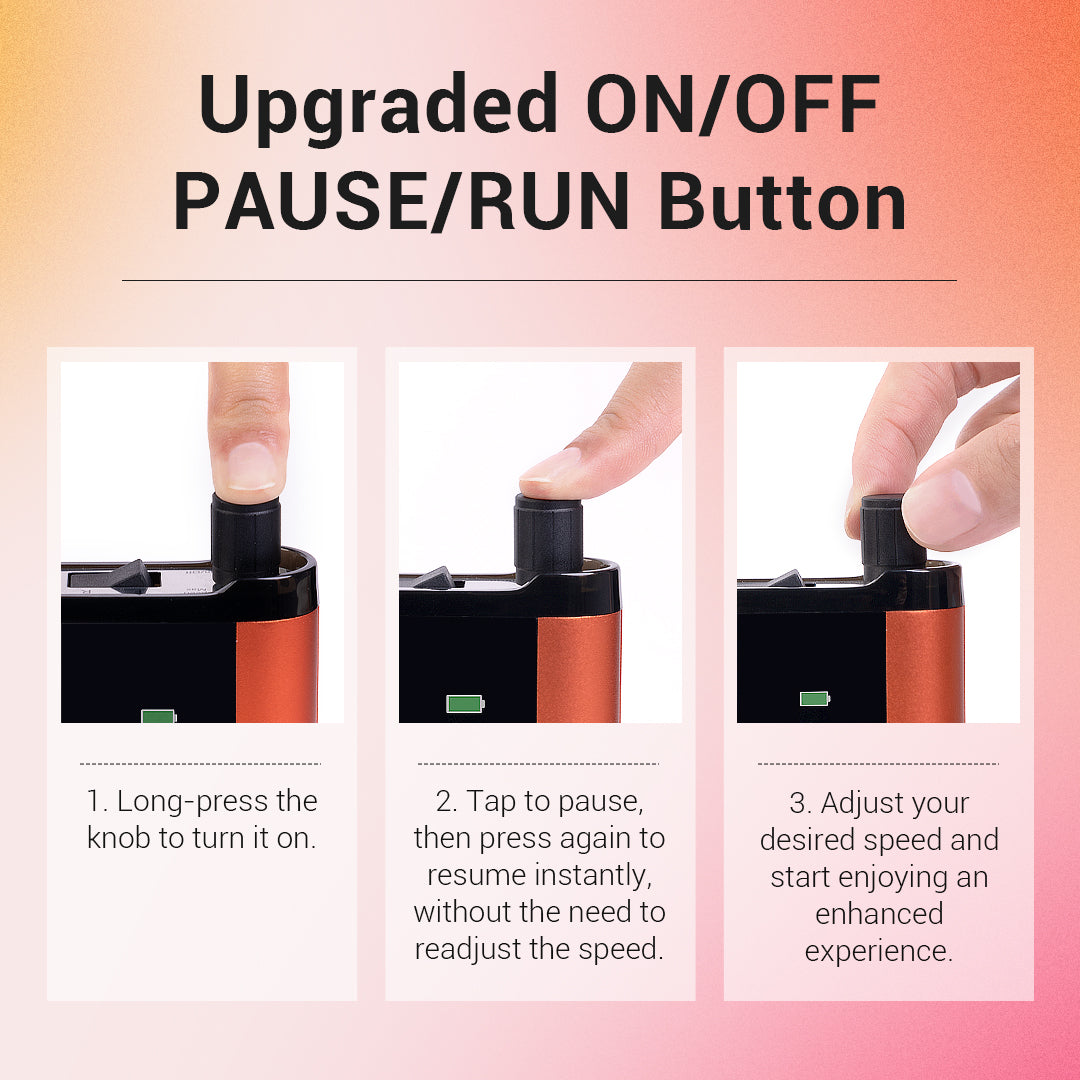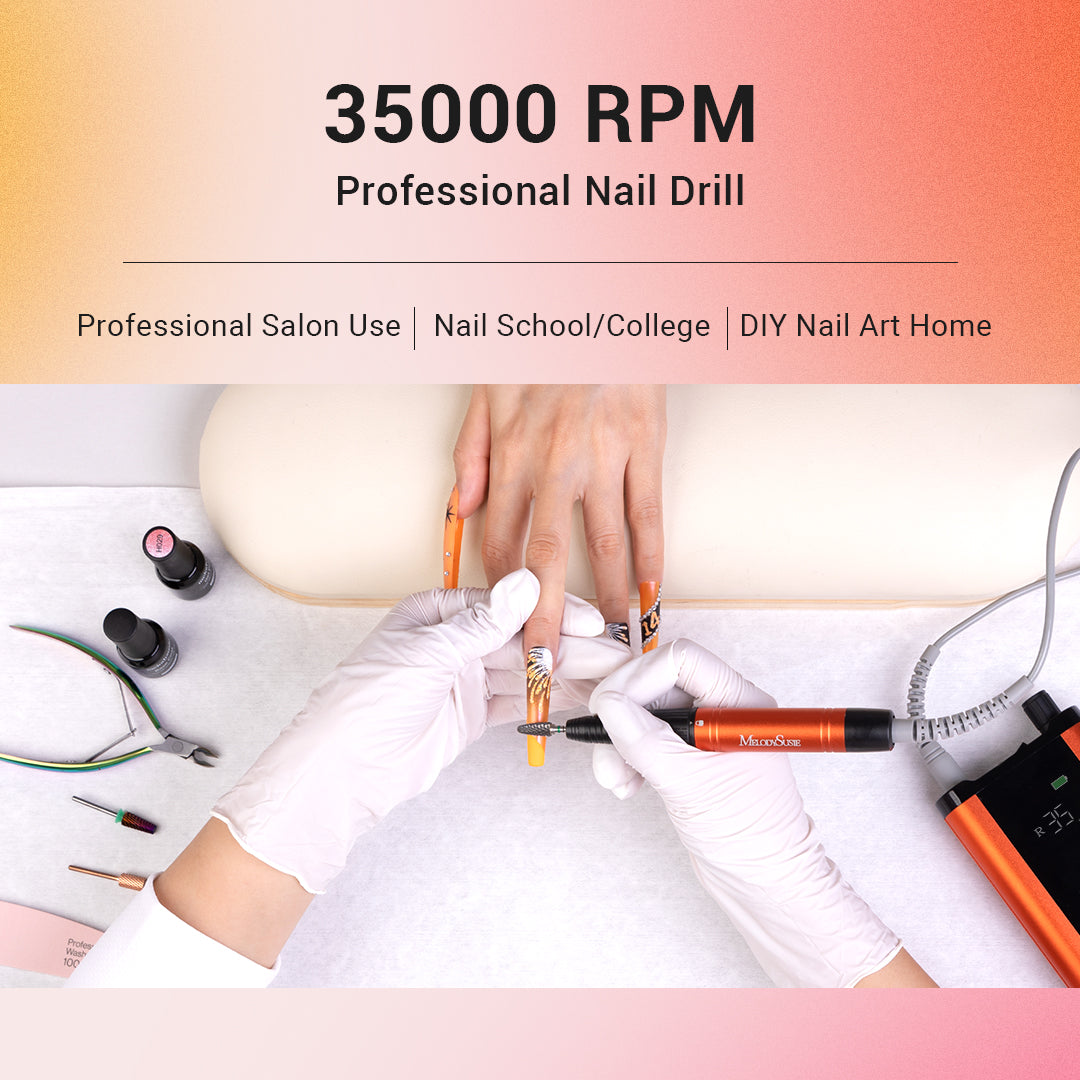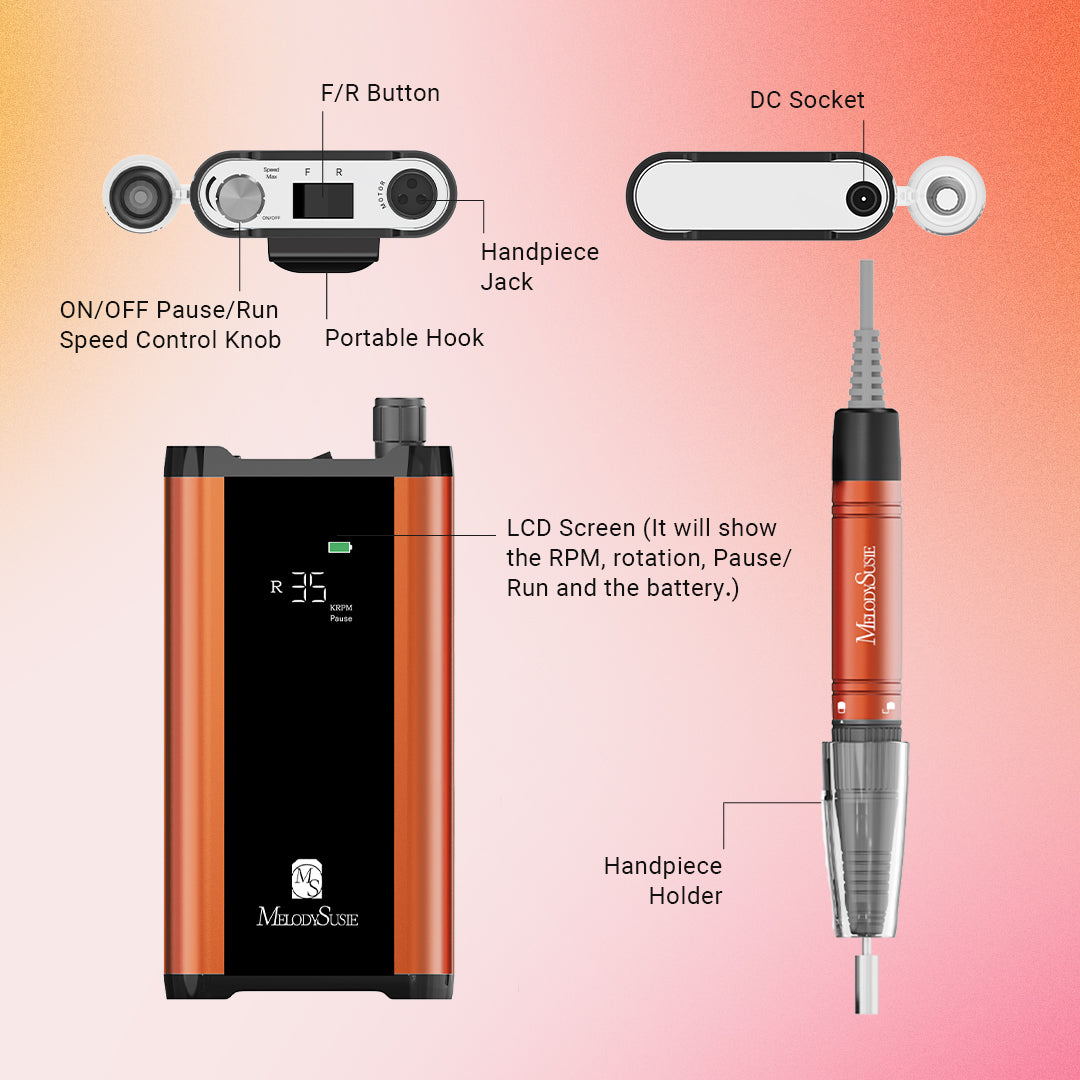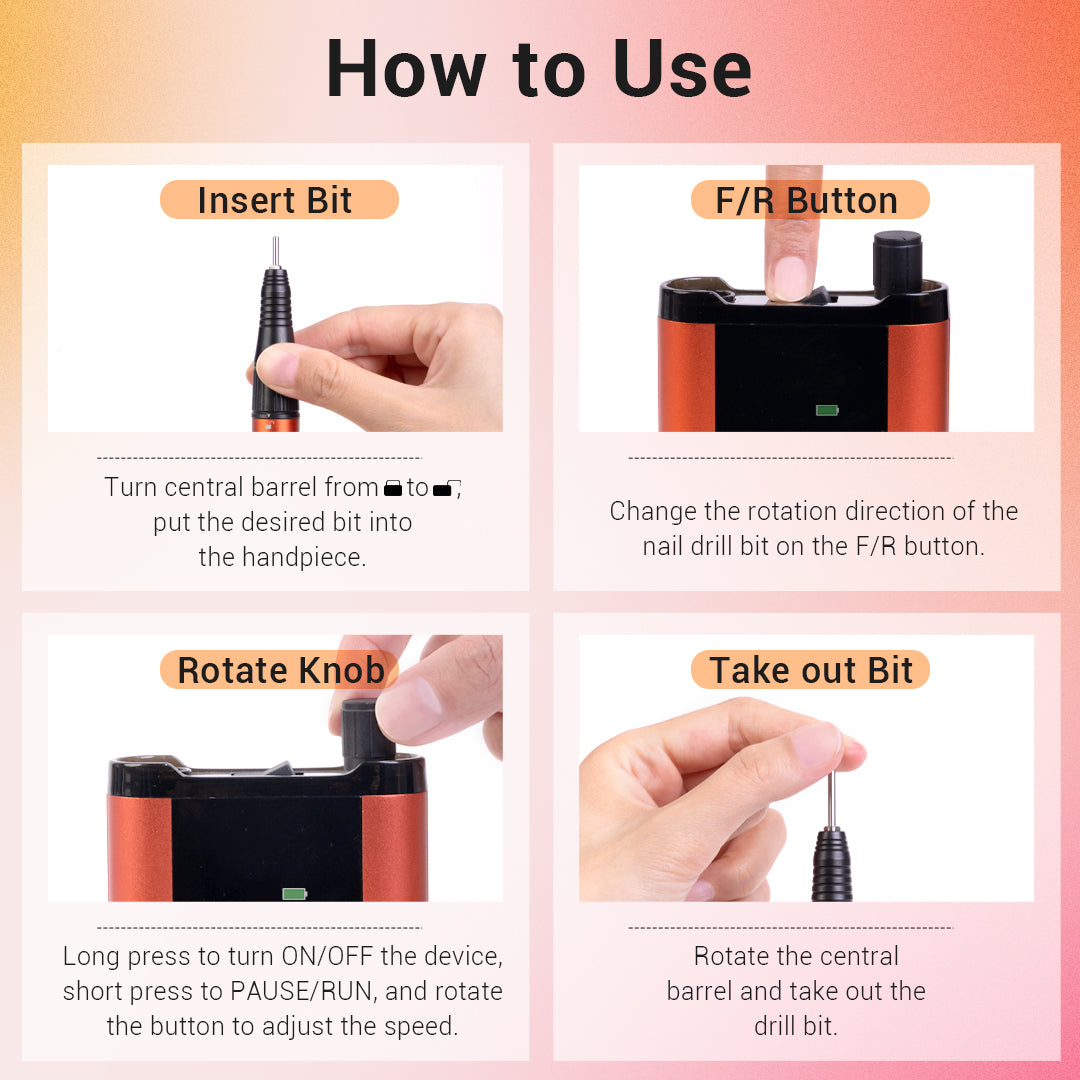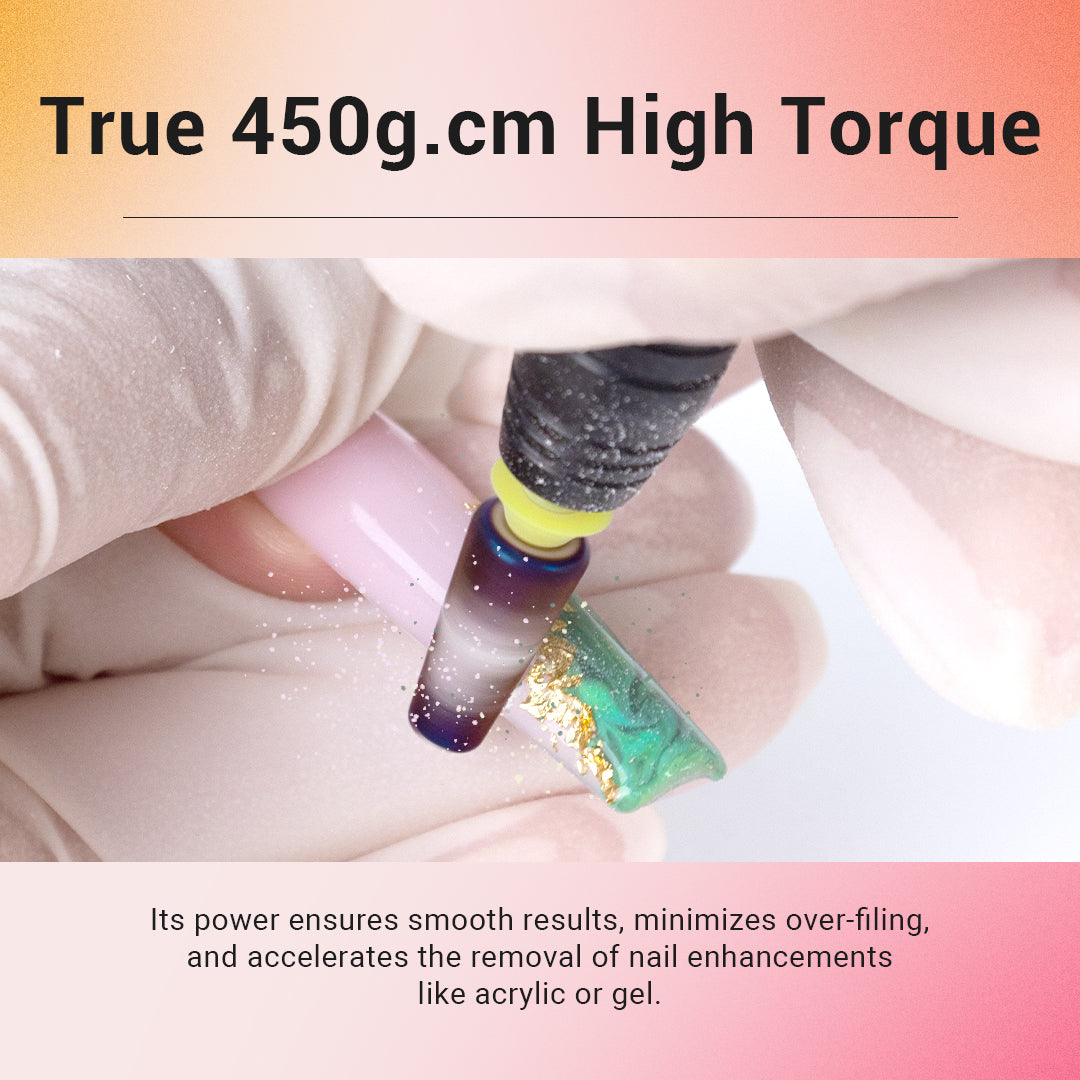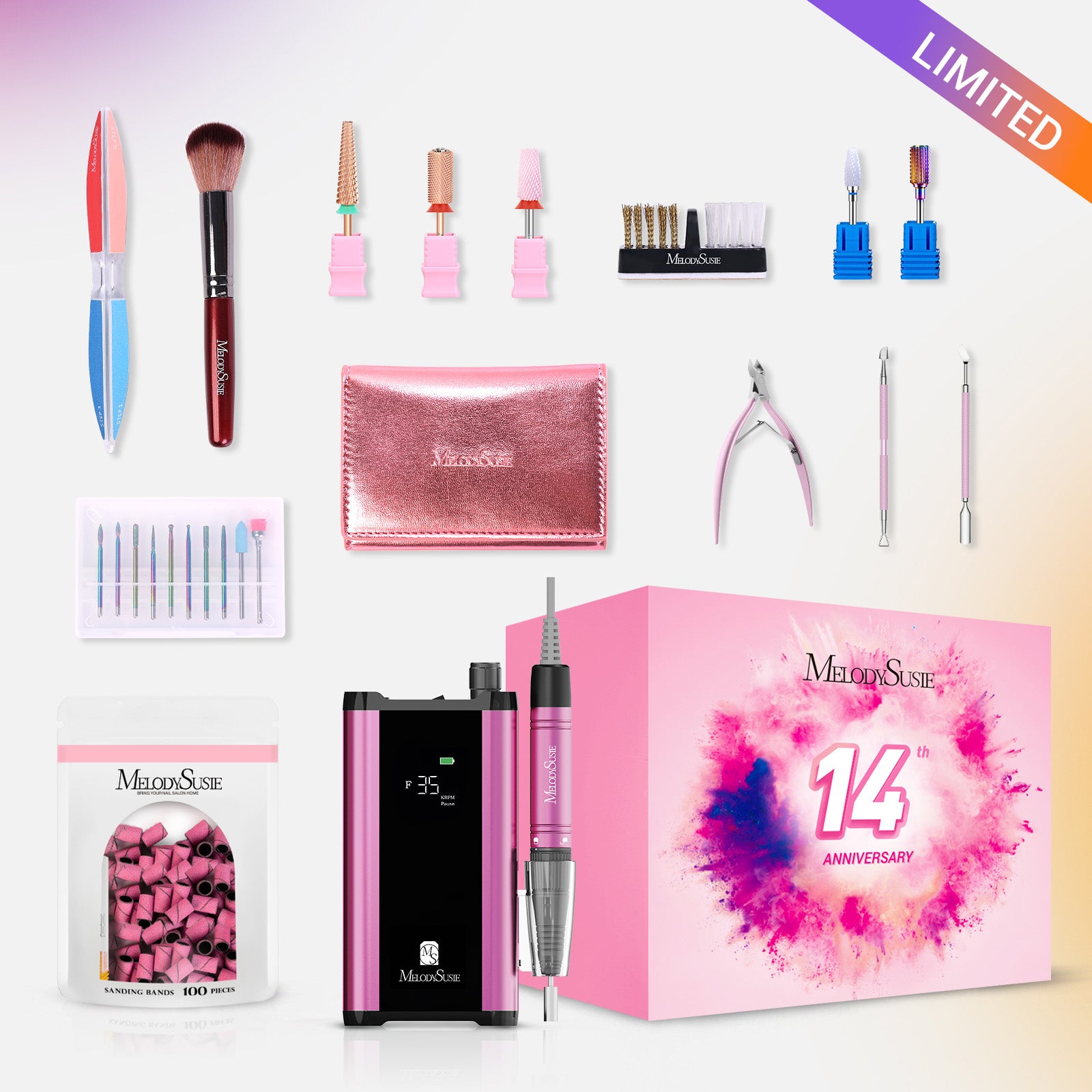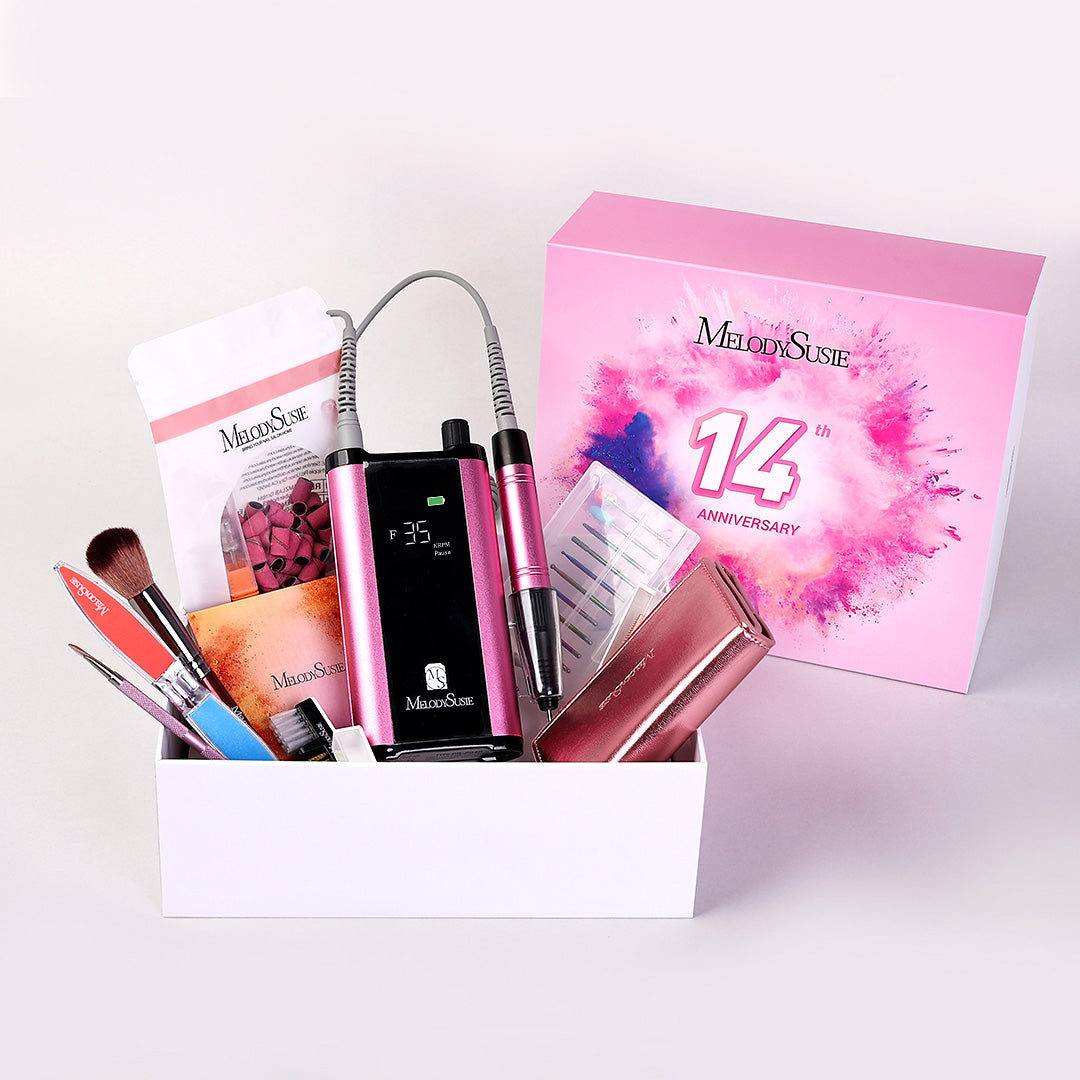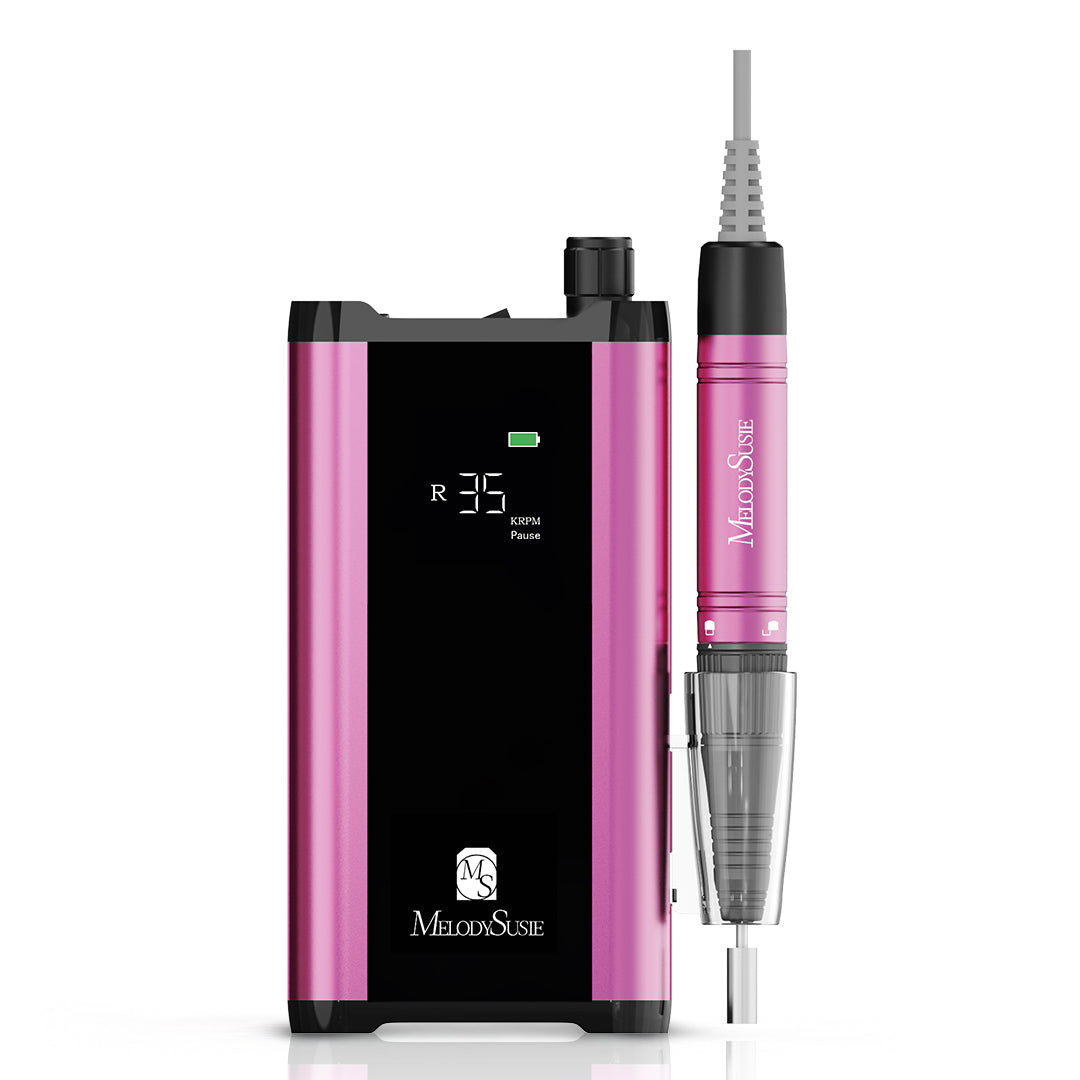 M-B450E Brushless Motor Nail Drill Gift Box
*Please Note: 
-Autocode will automatically apply at checkout for a discounted price of $199.99;
-If you've purchased the 14th-Anniversary Deposit $1 (Spend $1 to get $180 off), enter the corresponding code you received in your mailbox at checkout and it will replace the automatic code.
Features:
What You Can Expect: Manicurists must-have nail tools. The new generation 35000 PRM M-B450E rechargeable and brushless motor nail drill provides you with a safe and best practical nail art experience. High-quality nail drill bits, polytope nail file, and nail clipper kit for manicurists. Plus, you also can store nail drill bits in Nail Drill Bit Holder Wallet. The nail dust removal brush and nail drill bit cleaning brush can better maintain your nail tools.
Top-Quality Nail Drill: The advanced brushless motor 35,000 RPM M-B450E nail drill with 12-hour battery life allows you to serve customers for a day without charging, greatly improving efficiency and saving your time. Whether you are using it for customers in the salon or yourself at home, the new upgrade PAUSE/RUN button, low vibration and high heat dissipation characteristics of the nail drill will highly improve your manicure experience.
Exclusive Nail Technician: An advanced nail drill gift box with the most professional nail drill and premium nail accessories carefully designed for nail technicians and manicurists. From the removal, plasticizing to polishing, one gift box solves all your needs. Save your precious time picking out manicure tools.
Special Package Design: Unique gift box design with a high-end and gorgeous appearance, in addition to using it for yourself, it can also be given as a gift to your friends and family members who love to love nail art.
Reliable Brand: As a brand that has been established for more than 13 years, MelodySusie guarantees product quality and is absolutely professional for after-sales and service.
Specifications:
Color: Orange/Pink M-B450E Nail Drill
Package Weight: 25.84 Ib
Package size: 9.37 inches x 8.27 inches x 3.62 inches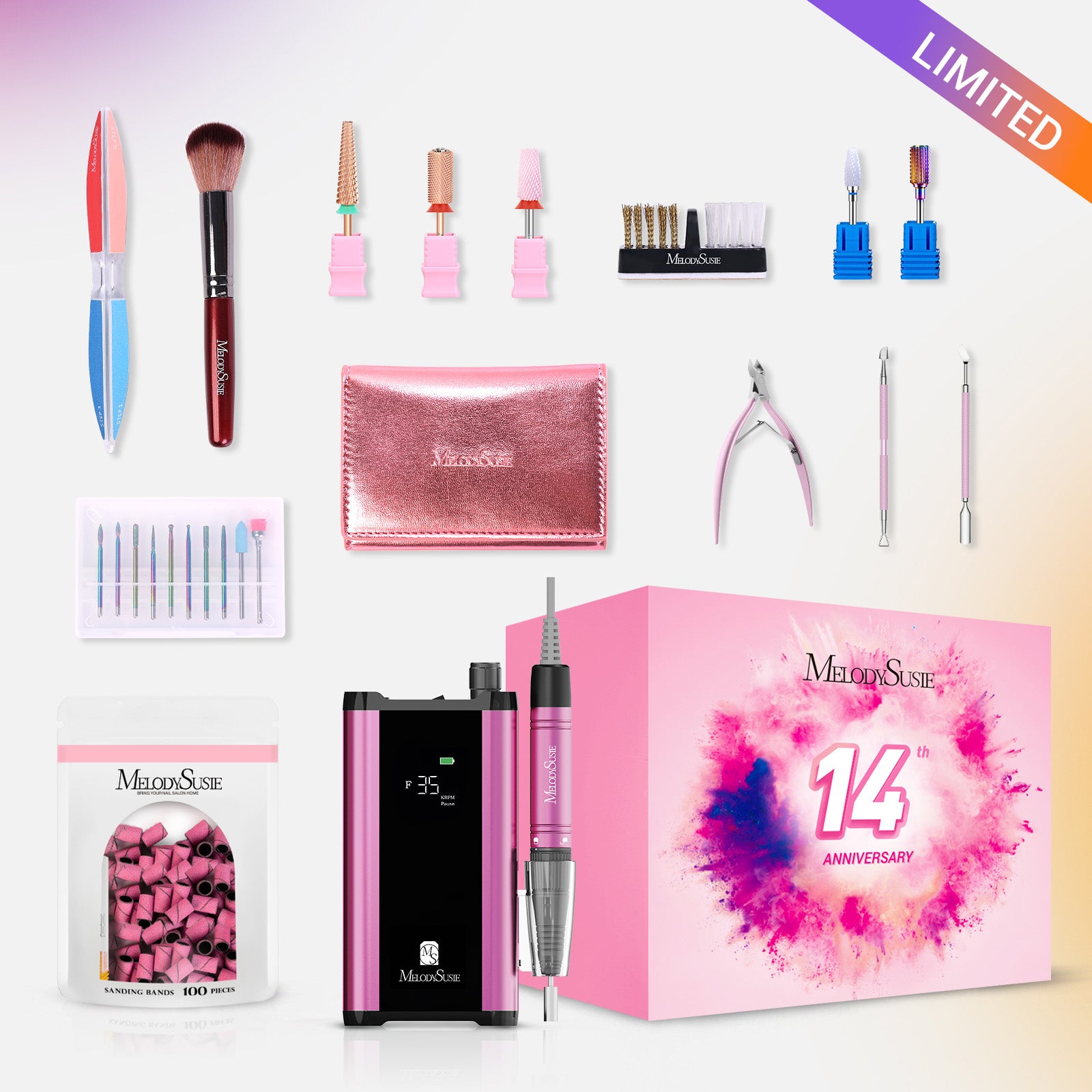 35000 RPM Professional & Salon-Grade Nail Drill
450g.cm high-torque and brushless motor. Newly upgraded and designed exclusively for nail technicians.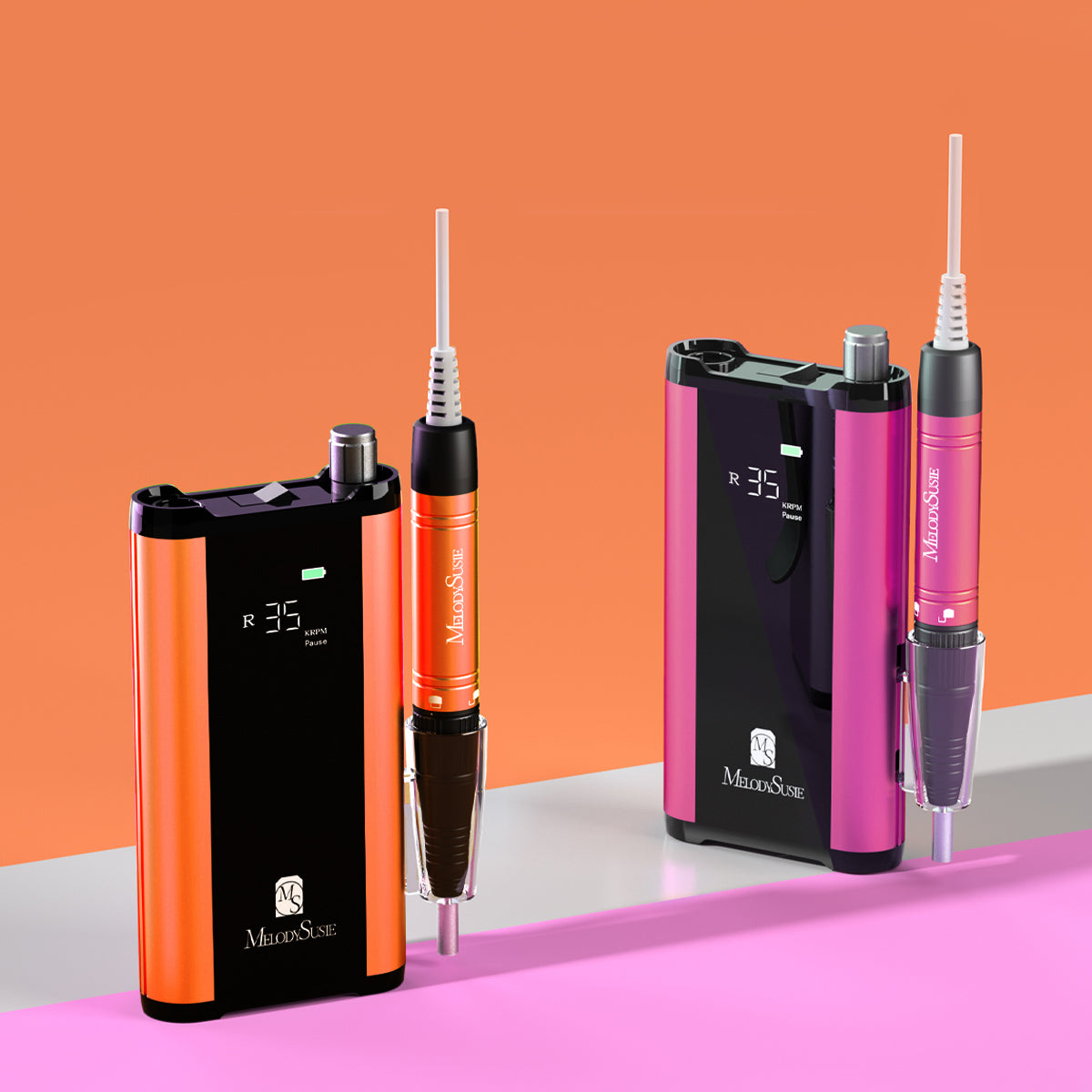 Portable & Rechargeable
12 hours after charging in 2.5 hours. It allows for the freedom of all-day use for nail technicians on the go and in the salon. Weighing only 0.37 Ib, your hands won't get sore after a long day of use.
Metal Material & Gorgeous Appearance
Crafted from premium-grade metal, the M-B450E stands as an exquisite and refined nail drill, offered in two captivating colors: dynamic orange and delicate pink, ushering in a truly elevated nail art journey.
Upgrade ON/OFF Pause/Run Button
Changing the previous knob start-up method, long press button start-up is more friendly. Press the button once to pause work, then press the button again to resume work from the current speed.
Powerful & Efficient
The true 450g.cm high-torque nail drill enhances your manicure experience.

A Must-Have for Every Manicurists
Enjoy the most comfortable nail experience with the high-end nail drill.