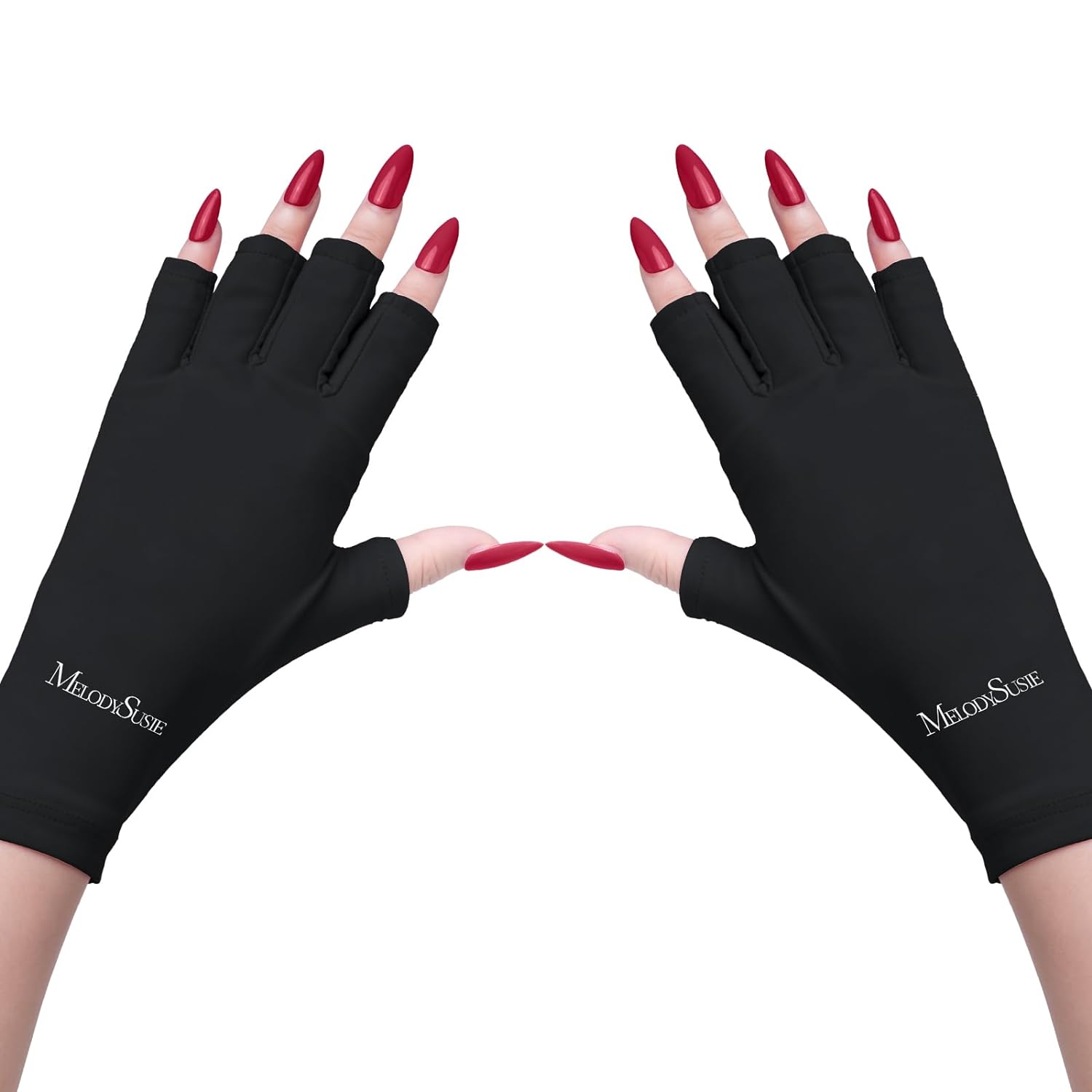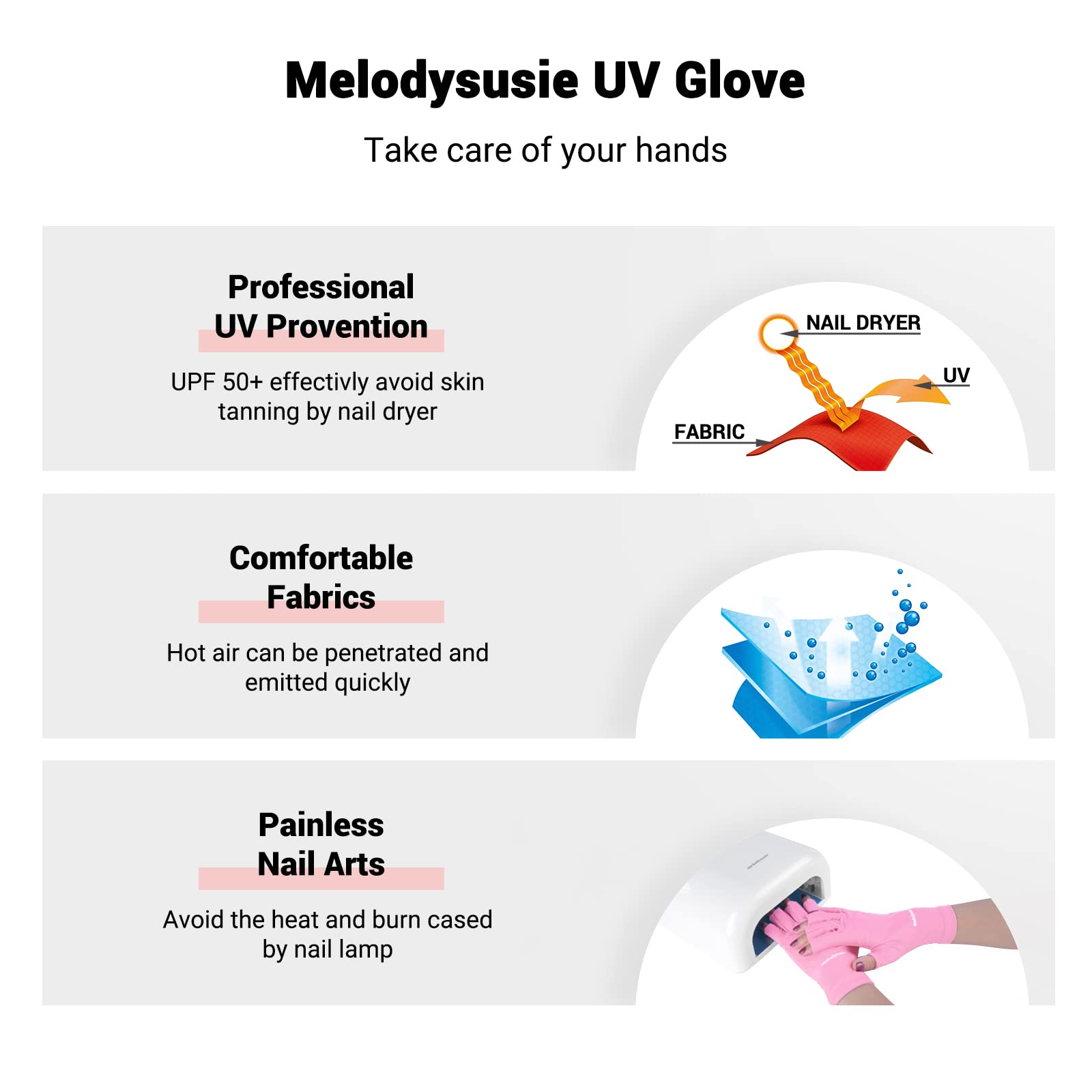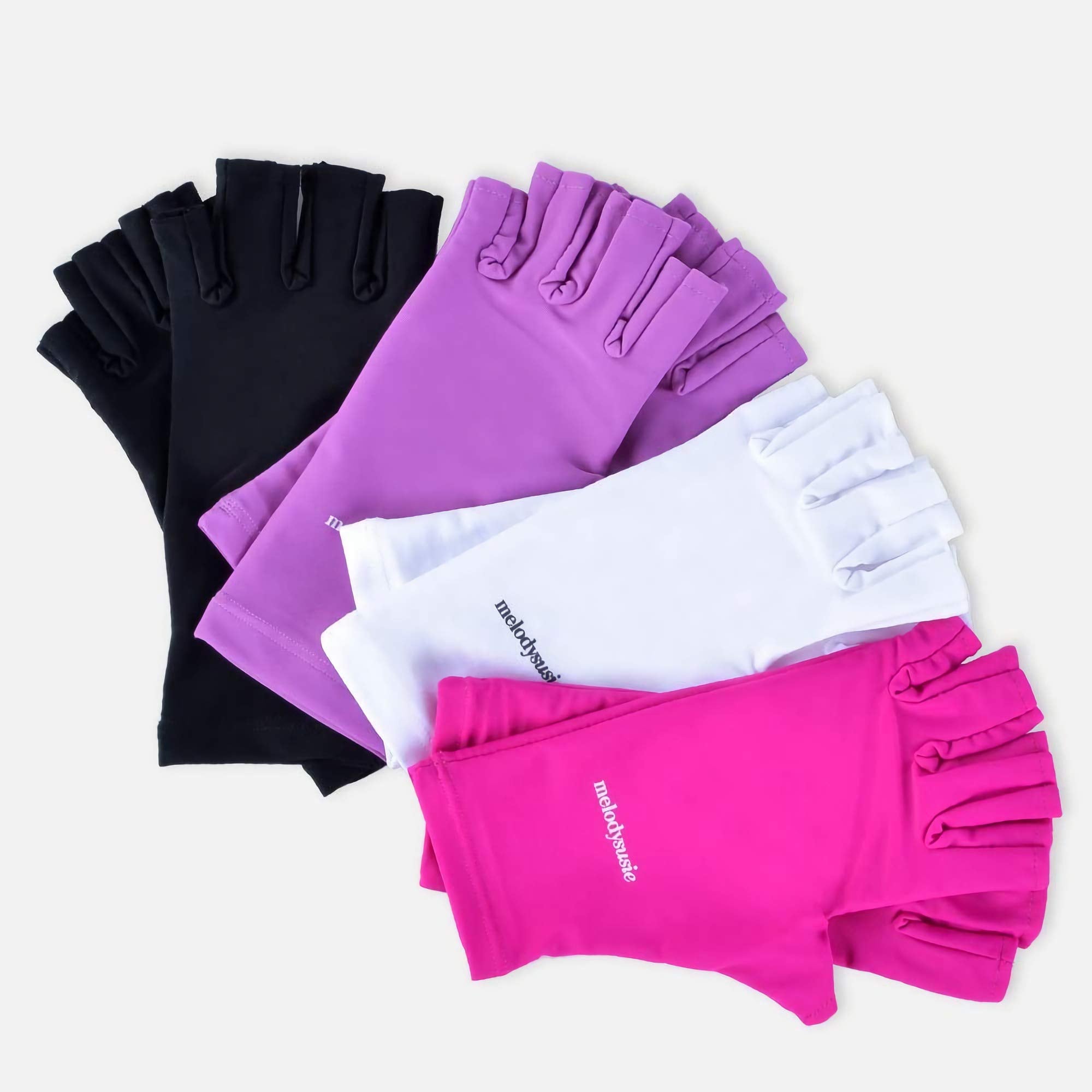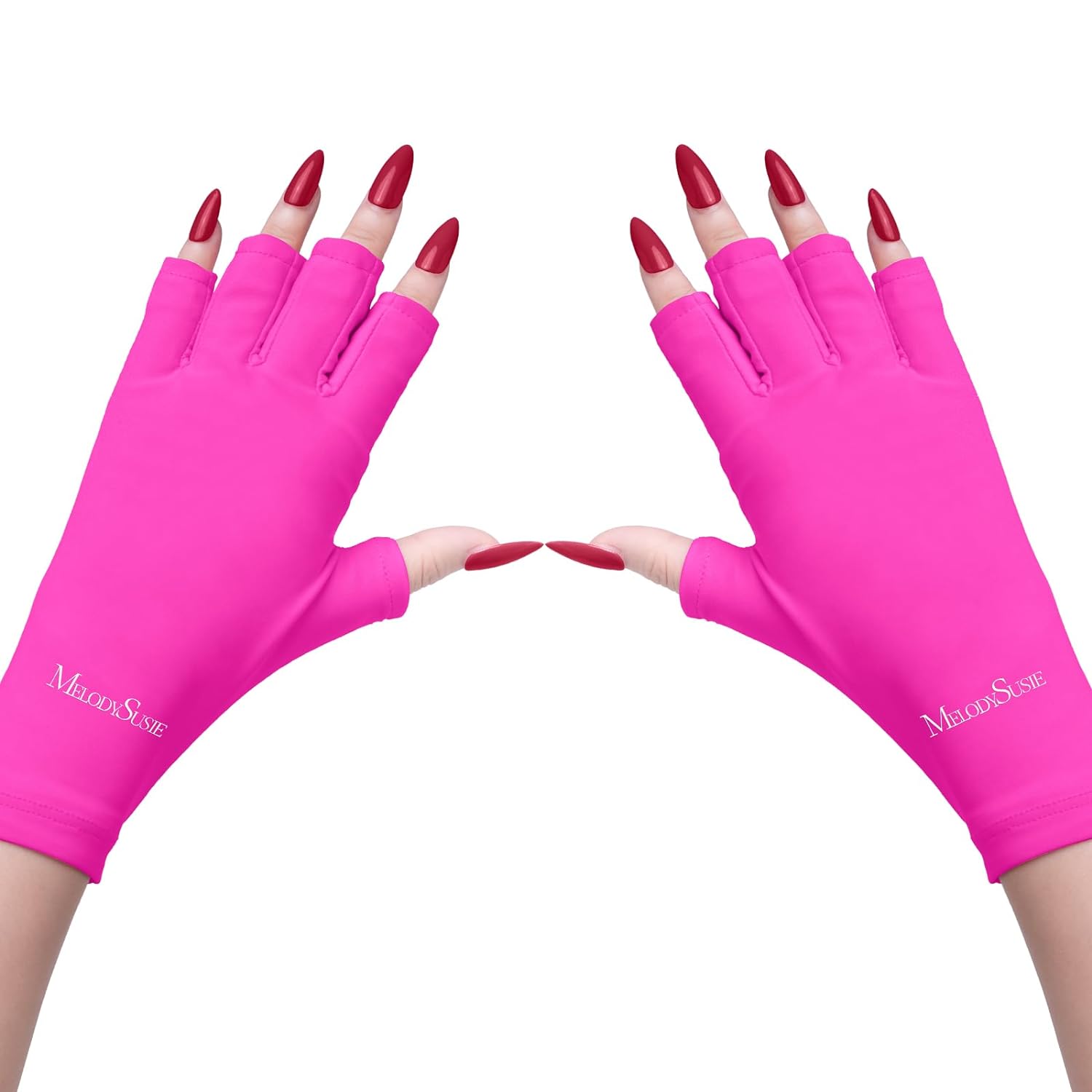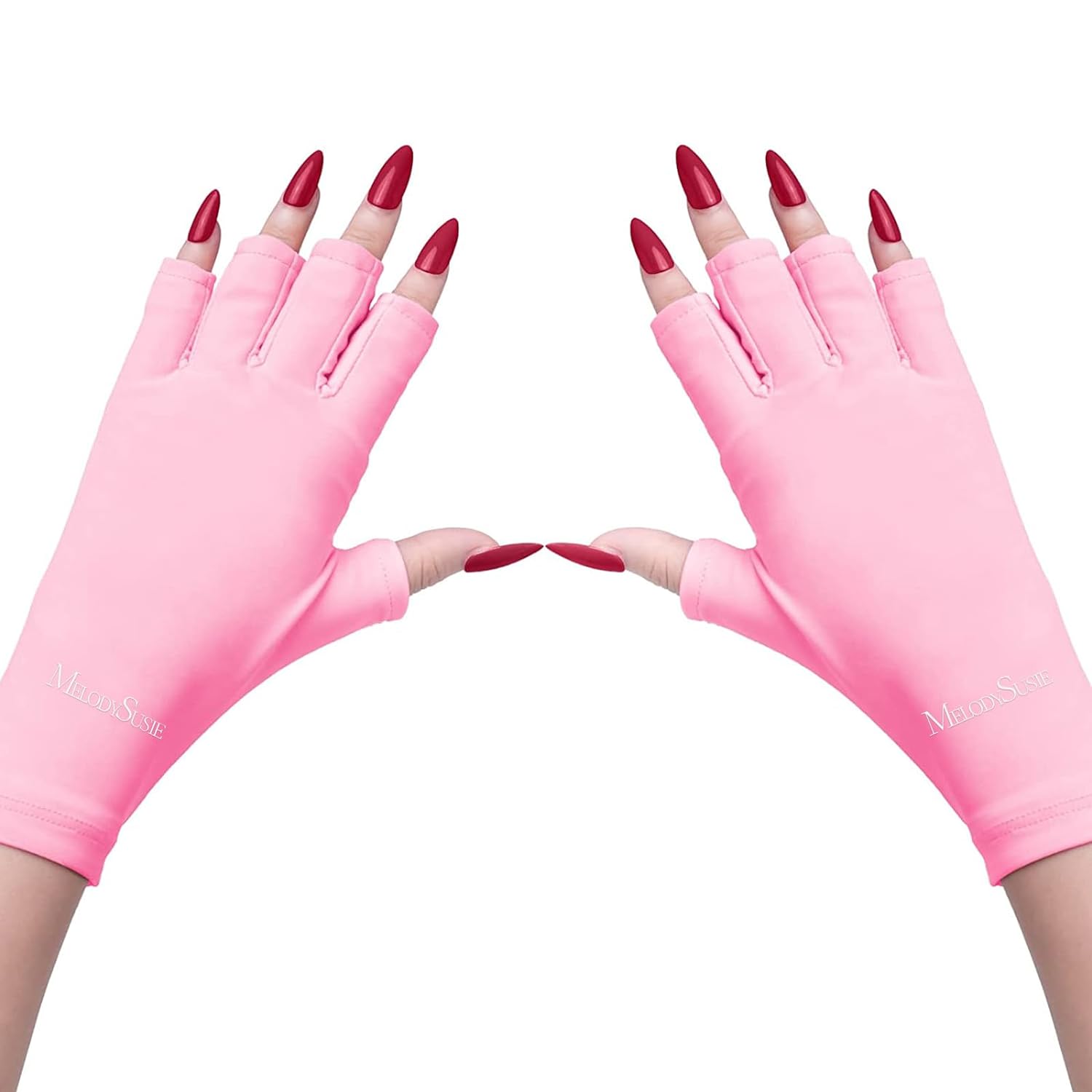 MelodySusie UV Shield Manicure Gloves
【UPF 50+ Protection】MelodySusie Manicure Gloves are used when you do gel manicures to protect against the harmful and aging UV and LED rays that may leak from gel curing lamps (both UV and LED lamps may have UVA rays that may cause age spots, wrinkles and potential skin cancer). Our gloves are made with Certified UPF 50+ material, which effectively blocks over 99% of these rays.
【Comfortable Material】Our UV shield glove is made of soft LYCRA fabric with 85% Nylon 15% Spandex, comfortable and breathable which has moisture transfer technology that transports the heat and sweat to drier areas-away from the skin to the exterior of the gloves where it can evaporate more efficiently. So that you will not feel sultry during a manicure.
【Ultra Soft LYCRA Fabric】Features stretchy, lightweight fabric that fits all kinds of hands. cooler and drier than wearing no gloves at all. Ladder-proof and Non-pilling, each finger of the anti-UV glove is sewn separately, so you can wear and remove it flexibly, and the extended part of the glove can protect the skin of the wrist from ultraviolet rays and sun damage.
【Washable and Recyclable】Either hand or machine wash is acceptable to save your washing time. UV protection factor does not wash off or wear off when the glove is wet.
【One Pair with Multiple Purposes】Product certification is complete, safe and reliable, convenient to carry and a multifunctional UV shield glove can be used for many scenarios. Friendly for salon UV/LED curing light and daily life necessities.
【Great for Outdoor Using】Our protection glove not only can be used for gel manicures. The feature of comfortable and breathable suitable for outdoor scenarios like fishing, padding, kayaking, camping, hiking and driving as well, which can better protect your fingers from tanning and injury. The essential assistant for home use and salon use.
Use code OFF8 to get 8% off sitewide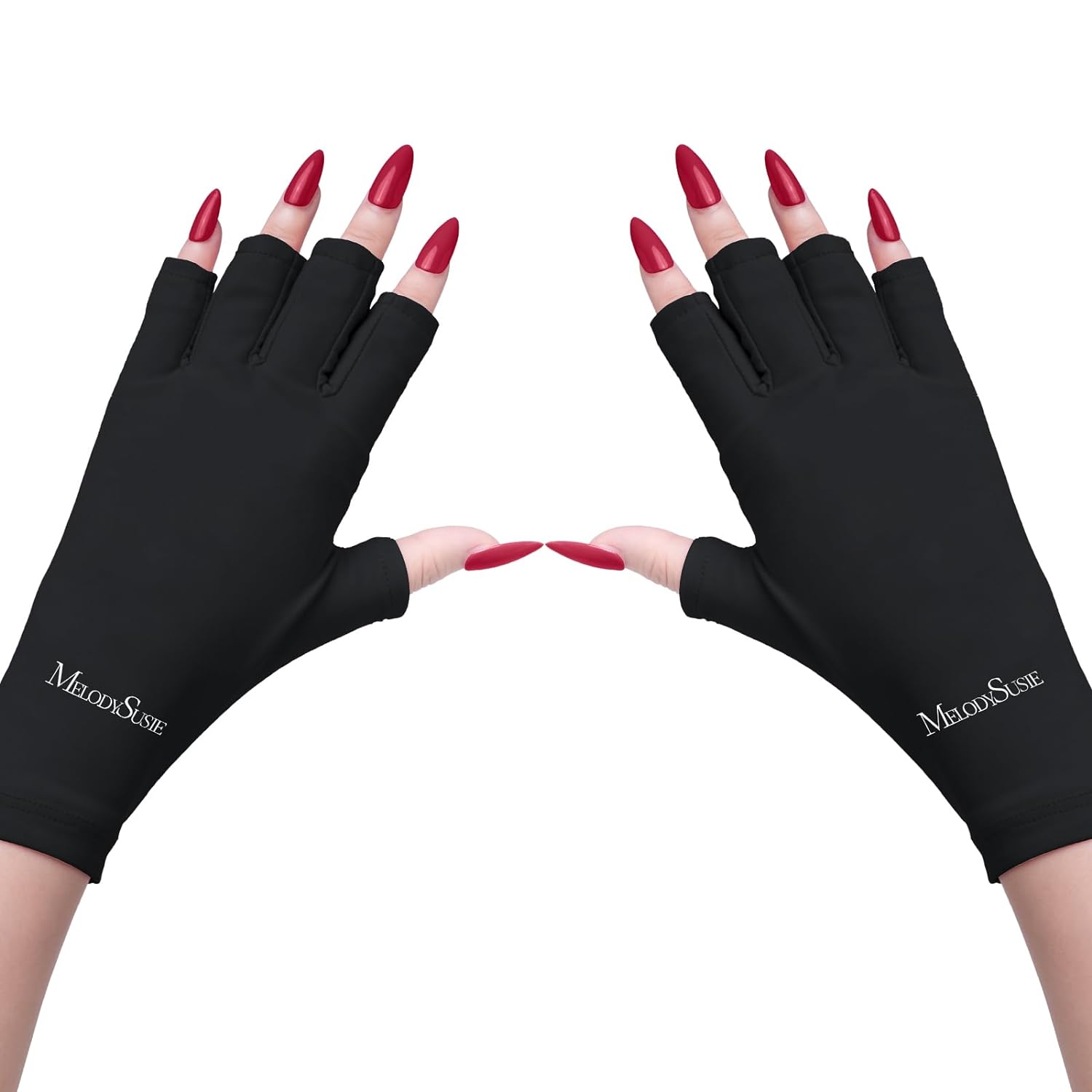 1. Free Continental US (remote areas are excluded) shipping only for products on this page.
2. Hot products: shipping time is about 5-15 days.
MelodySusie UV Shield Glove - Protect Your Hands
Comfortable, stylish, and specially-designed for home manicures, they are an essential accessory for professionals and hobbyists alike. They block 99% of UV rays to ensure that your hands stay virtually free of excess radiation while you dry your gel nails.