Our nail drill bits buying guide can give you some quick and helpful tips to help you discover which bits are the perfect match for you.
Bit Kits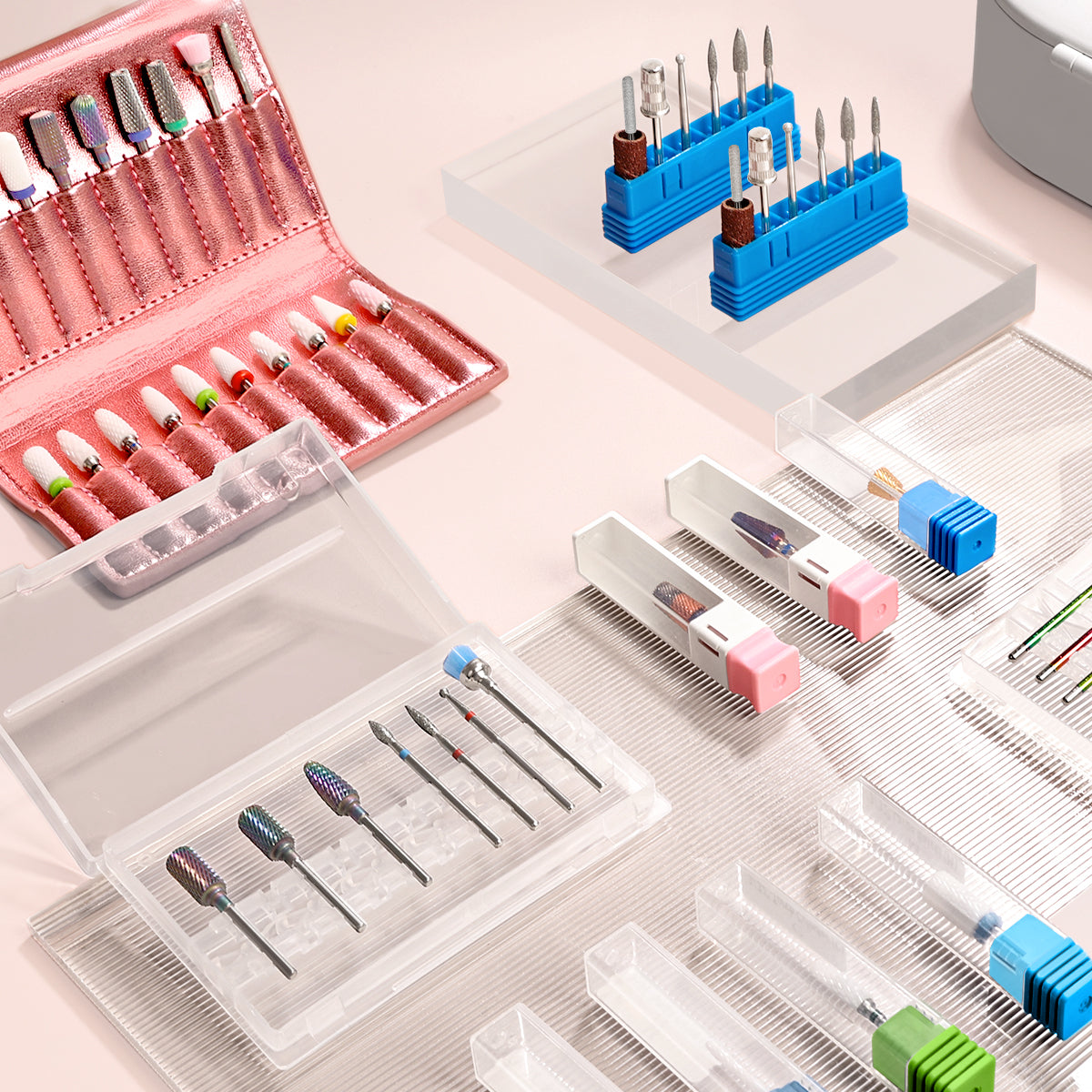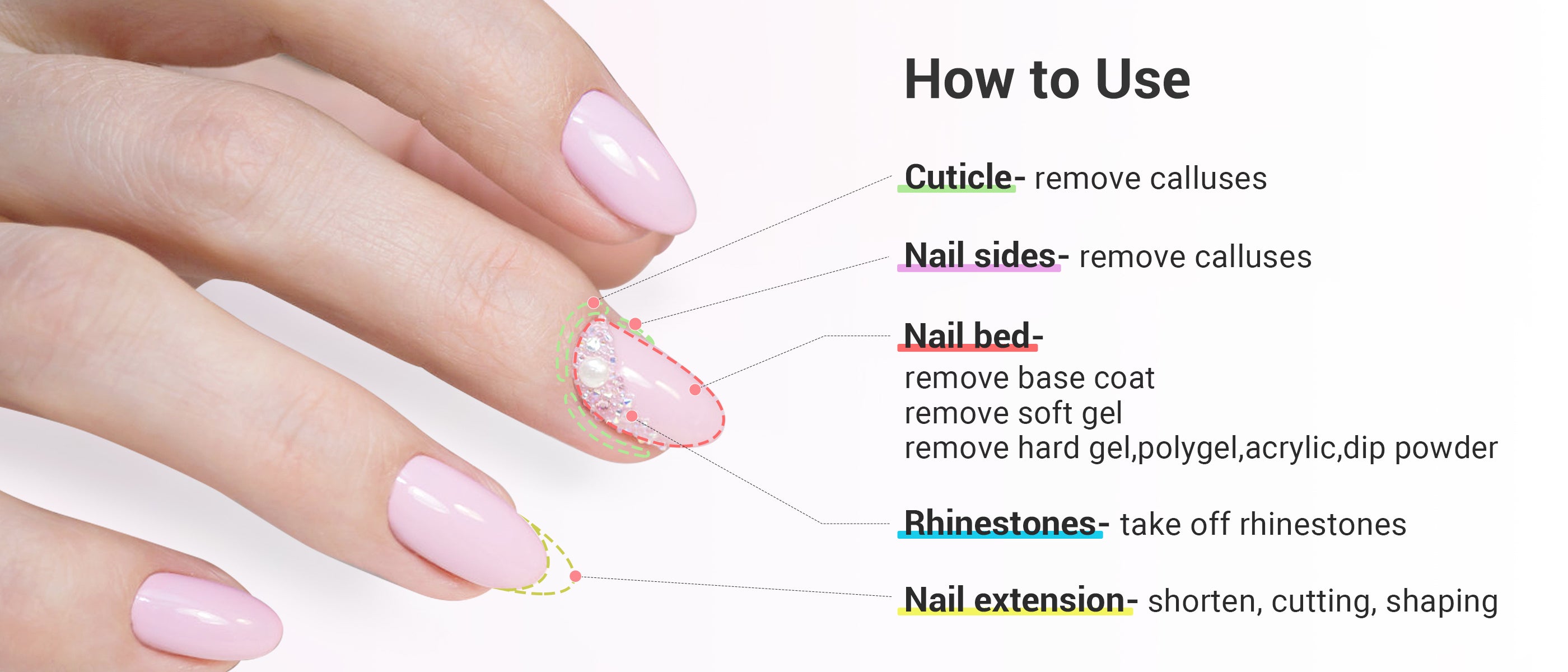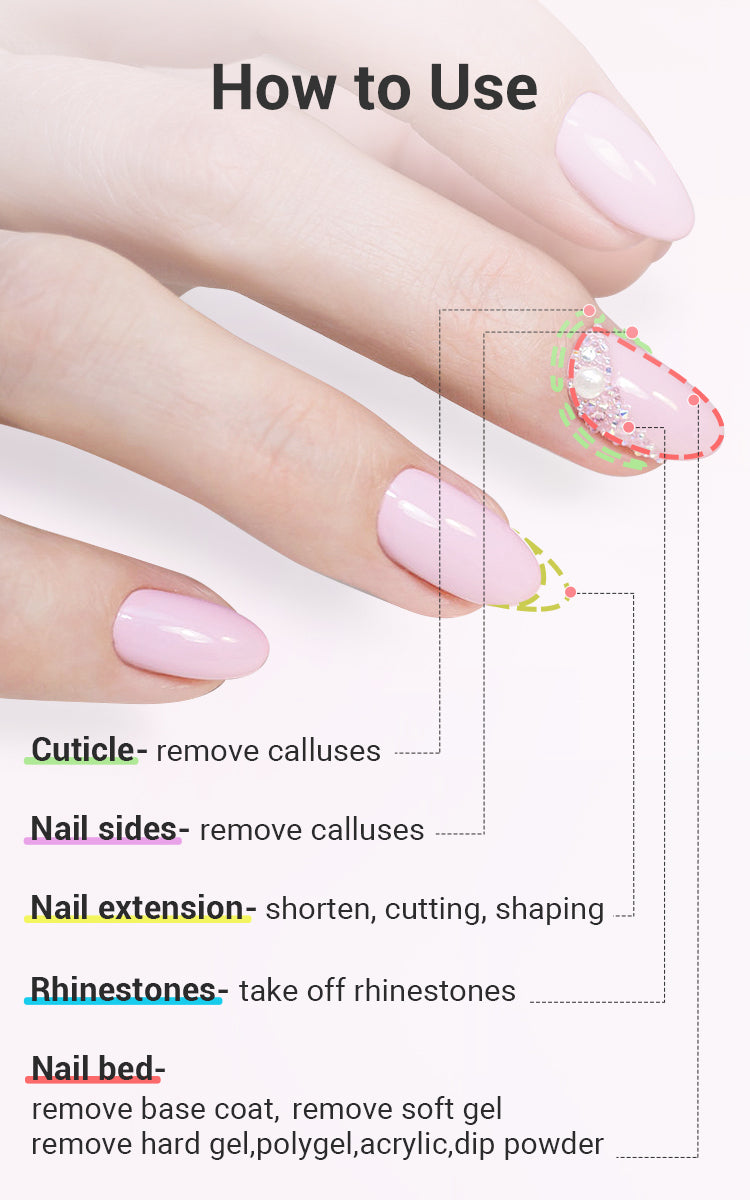 Feedback and Testimonials
Game Changer bit M
OMG, this bit really saves time,
especially for med, long, to XXXL NAILS. I must say I was amazed. THIS BIT IS A
MUST "work smarter, not harder.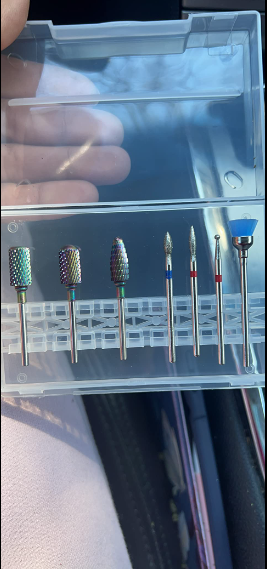 Easy bits for a beginner!!
This bit kit is perfect for
beginners! Durable and forgiving for room to learn without hurting yourself.
Excited to buy more as I improve!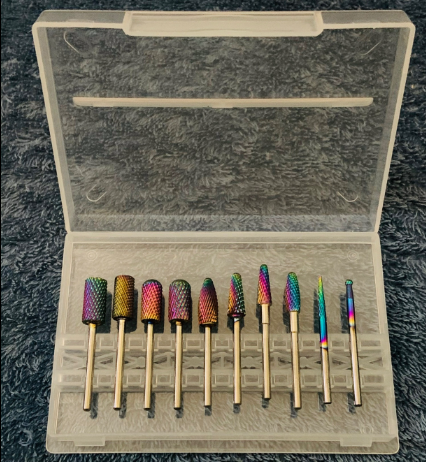 Upgrade Your Nail Game withHigh-Quality Tungsten Carbide Drill Bits
These tungsten carbide nail drill
bits are high quality and a definite upgrade. Highly recommended with a 4.75 -
5 star rating.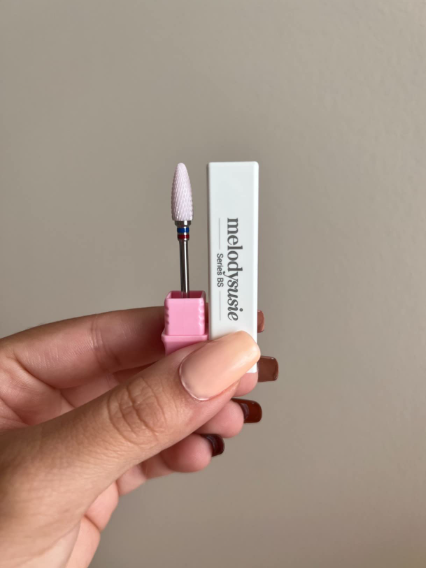 Couldn't be more impressed with this nail bit
This little pink bit is a gem!Universally fitted and works phenomenally well. 1000% recommend to anyone,beginner or advanced.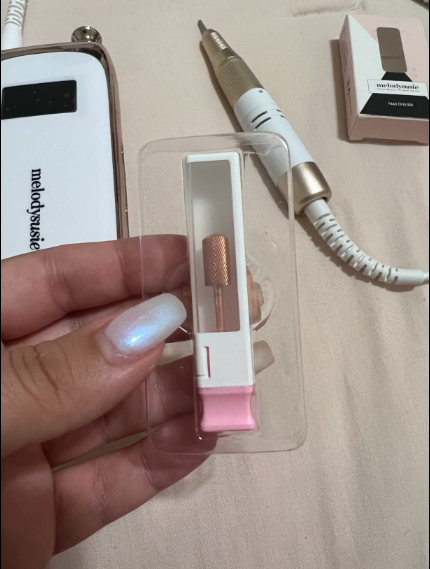 Great quality and very easy to use!
This carbide bit is a game changer!
Removed nail color in under 10 minutes, with ease. Highly recommend to
beginners and professionals, and the rose gold color is a nice bonus!
Favorite cuticle cleaner
I found the perfect tool! Reduced
the thickness of my nails in half. Highly recommend for poly gel and acrylic.
Not a professional, but getting better!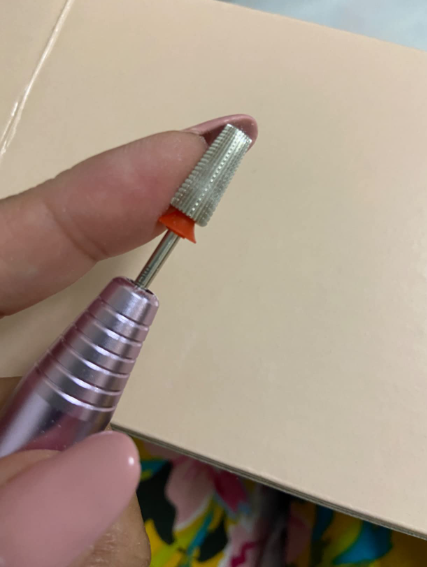 Works very well in shaping gel over dip powder.
This bit works wonders! Great for
shaping and removing mistakes on the sides of nails, and for shaping the top
after dipping powder or gel polish. High-quality and perfect for my at-home
manicures.
Recommended By
1. What are the drill bit sizes?

All MelodySusie nail drill bits size is 3/32", which is the industry standard nail drill bit size.
First, brush off any remaining dust or grime with a brush, soap, and water. Next is the disinfection step. Soak it in 75% alcohol or other disinfectants for a few minutes. Of course, you can also try our sterilization box, which has four powerful UV bulbs inside that send clean light to the outside of the nail. Complete cleaning in just 6 minutes. Finally, take them out to dry, then preferably put them in a dedicated nail drill bits organizer storage bag to make sure they won't be attacked by other chemicals.

Note: The ceramic head is not suitable for UV exposure as it may discolor the ceramic.
3.Do I have to replace the bit frequently?

Generally speaking, tungsten steel nail bits need to be replaced once every 2 or 3 months, while ceramic nail bits need to be replaced in a shorter time, that is need to be replaced in about 1 month.

If you haven't replaced the nail drill bits for a long time, it is not difficult to find that they will become duller and duller, making you spend more time and effort completing the nail filing work.
4.Can I still use the bit after it falls off?

Nail drill bits can not be dropped, as the one dropped can not continue to be used.
5.How to use the bits safely?

Natural nails are most prone to damage from heat build-up, so remember always keep your nail drill bit dynamic instead of applying it over and over in one place, or your nails are vulnerable to damage from over-filing.
Recommended Nail Drill Bits