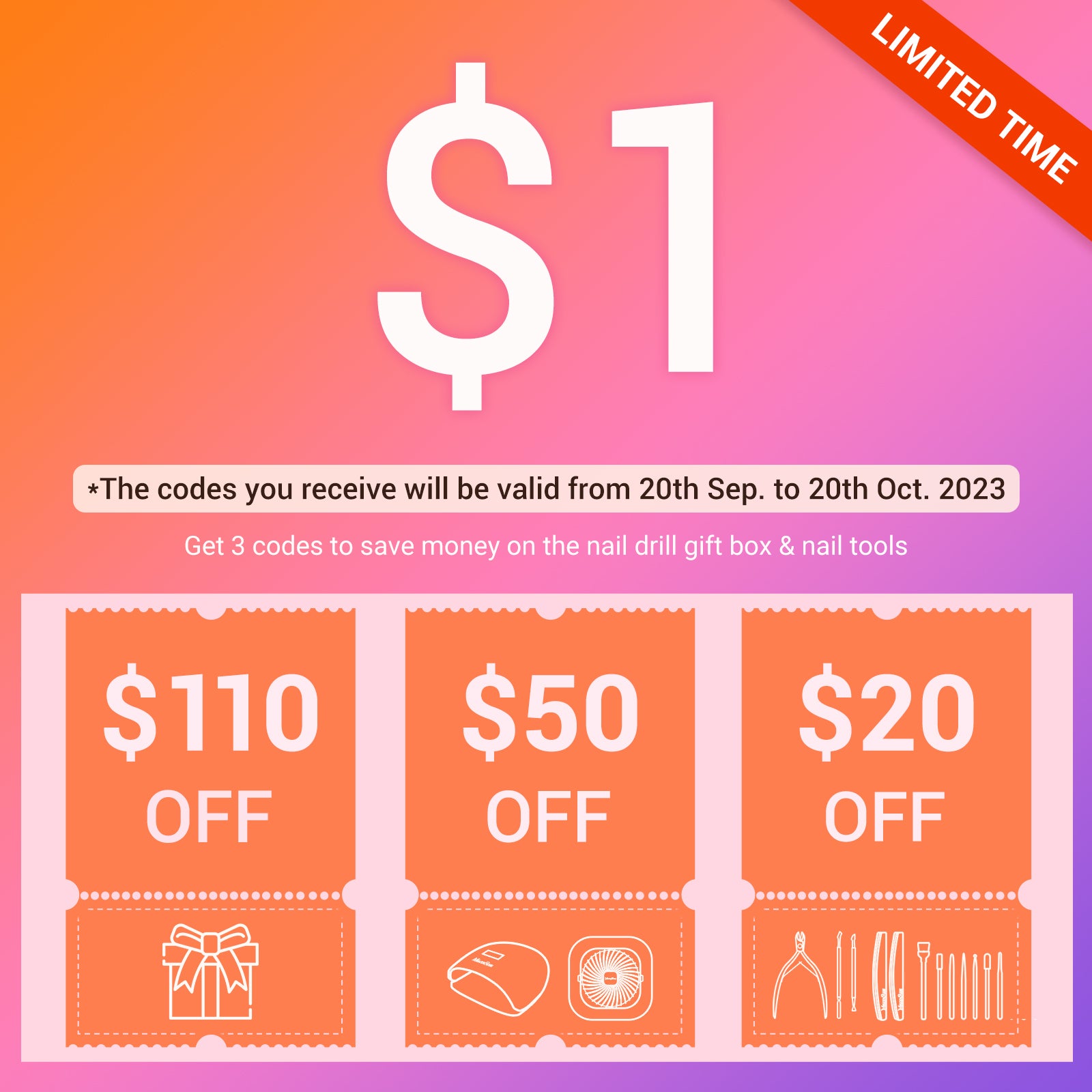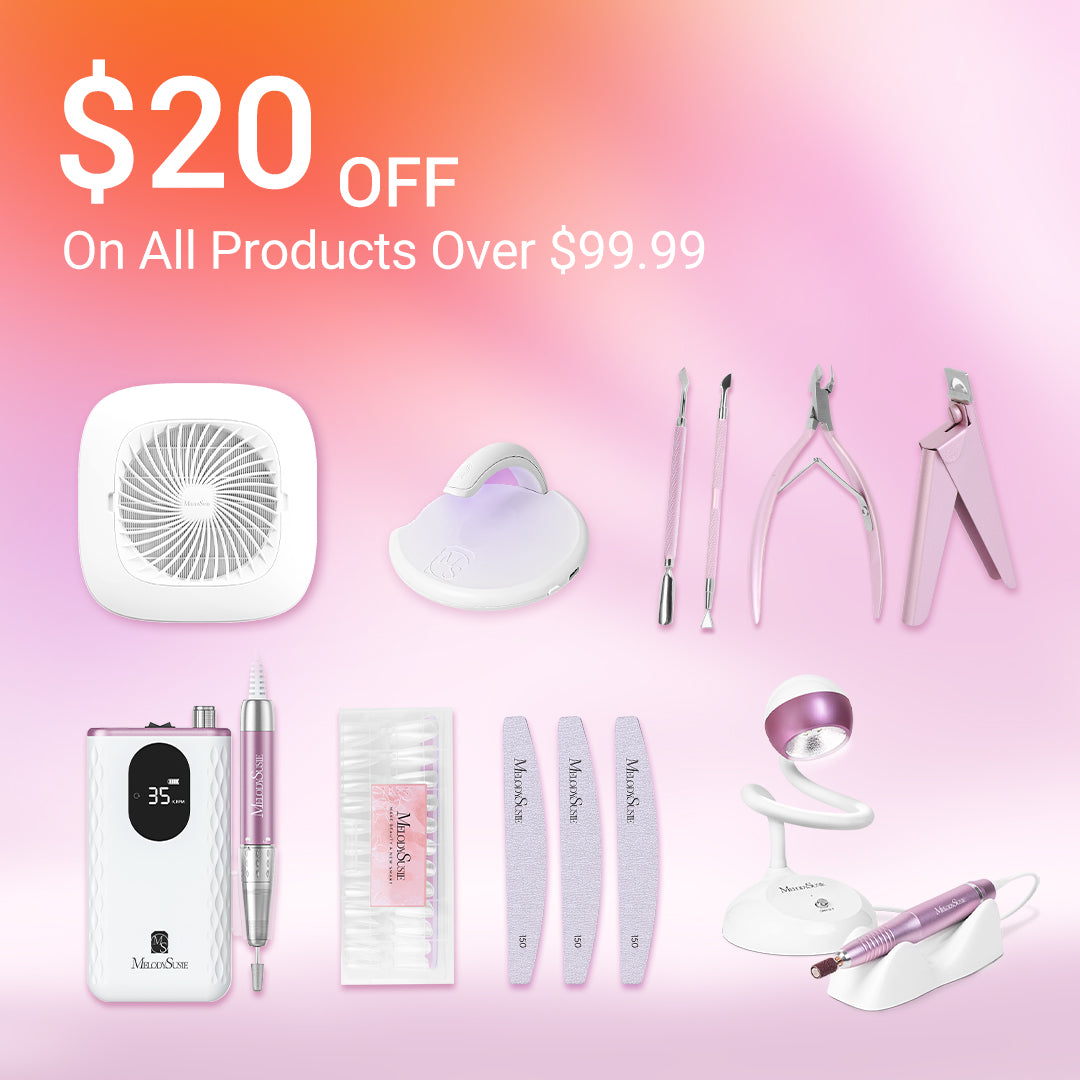 MelodySusie 14th Anniversary Deposit $1
Note: 

*The codes you receive will be valid from 
20th Sep. to 20th Oct. 2023.

Your $1 deposit cannot be refunded.
Each person can only make one reservation. The quantities cannot be stacked.
We will send your exclusive discount code via email, please check your email, including spam!
Only for purchases made on melodysusie.com
Your discount code is intended only for your personal use and will be emailed after you complete your order. And the code is only 

valid during the anniversary period 20th Sep. - 20th Oct. 2023. 

Only apply to the products in these images and can only be used once per code!
Use code MSOFF15 to get 15% off on orders over $149.99 (gift boxes are not included)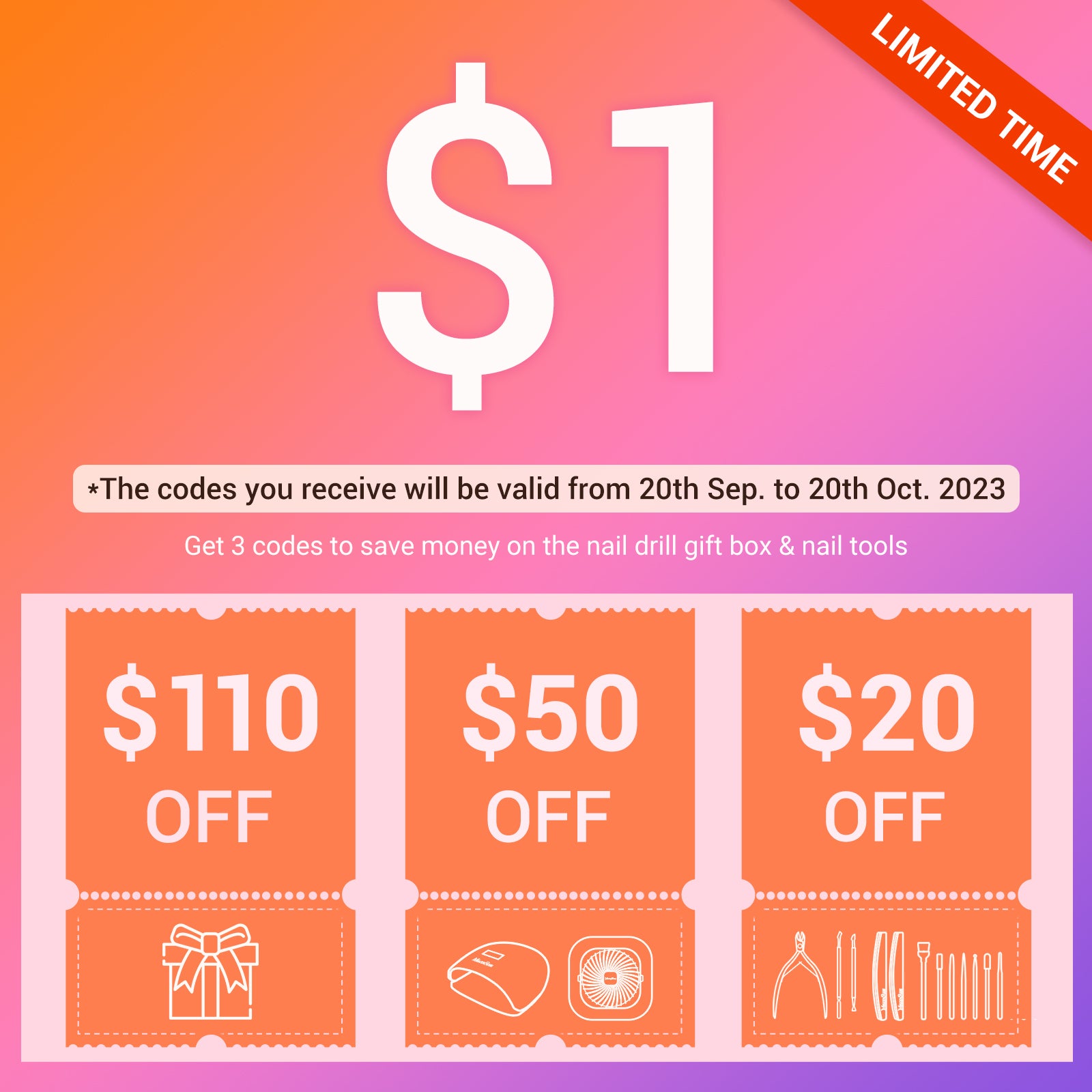 $110 OFF On Limited Anniversary Nail Drill Gift Box
Saves you more money on picking out nail drills
$50 OFF On Nail Tools
Add to cart in advance to save more time for selection.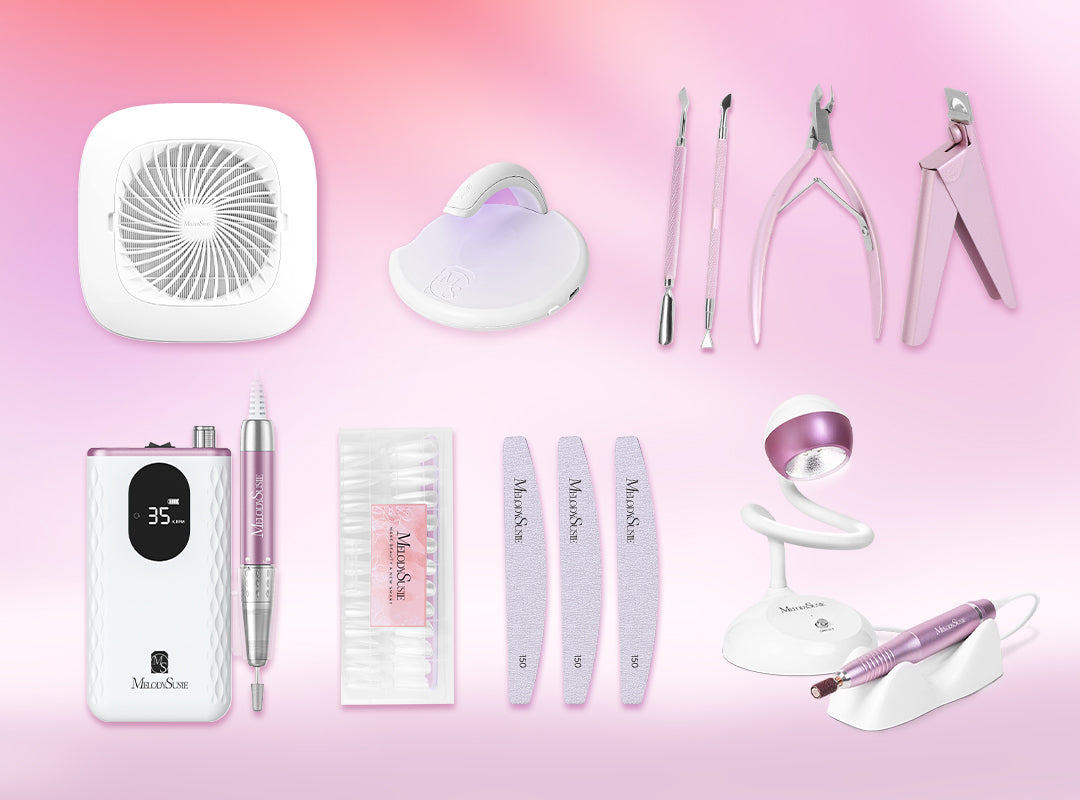 Get $20 Off All Products Over $99.99
Save more money during the anniversary celebration!
How to Use Your Exclusive Discount Codes
Four steps to complete your order.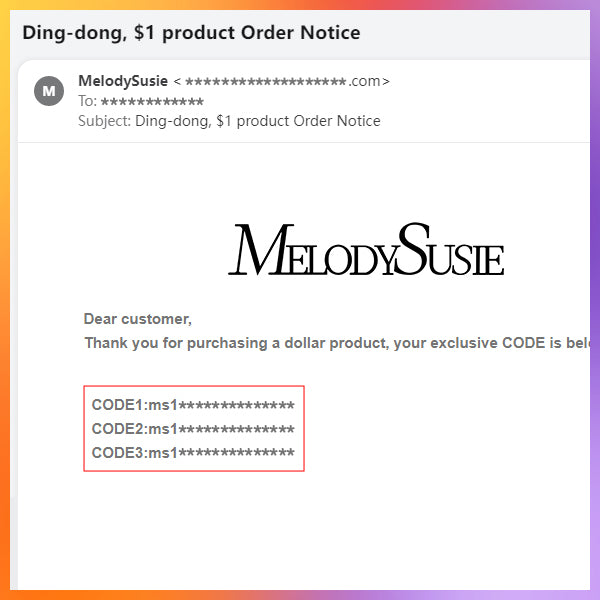 Step 1: Check and Get Your Three Disocunt Codes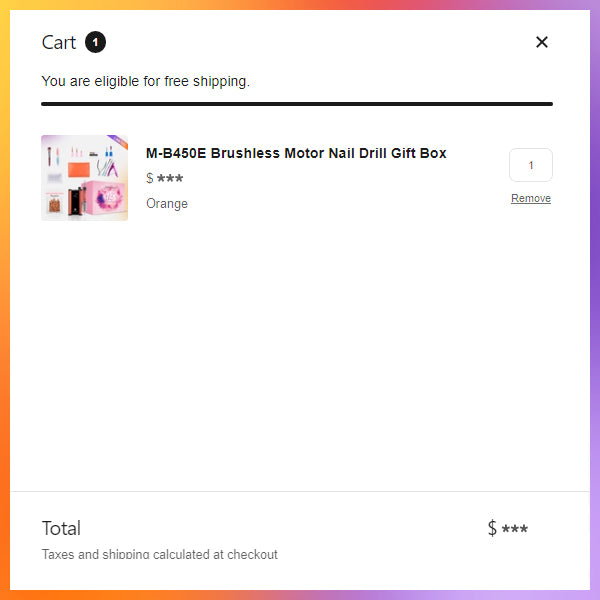 Step 2: Copy Your Discount Codes and Pick the Product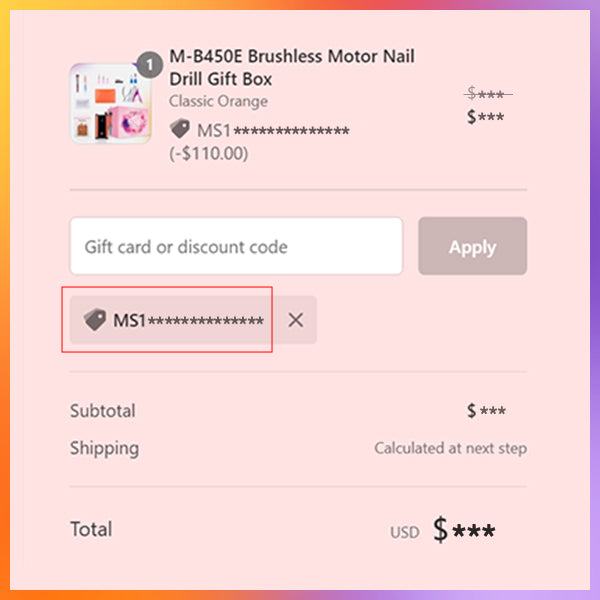 Step 3: Paste Your Discount Code to Check Out
Step 4: Successful Payment to Complete Your Order
This product has no reviews yet.