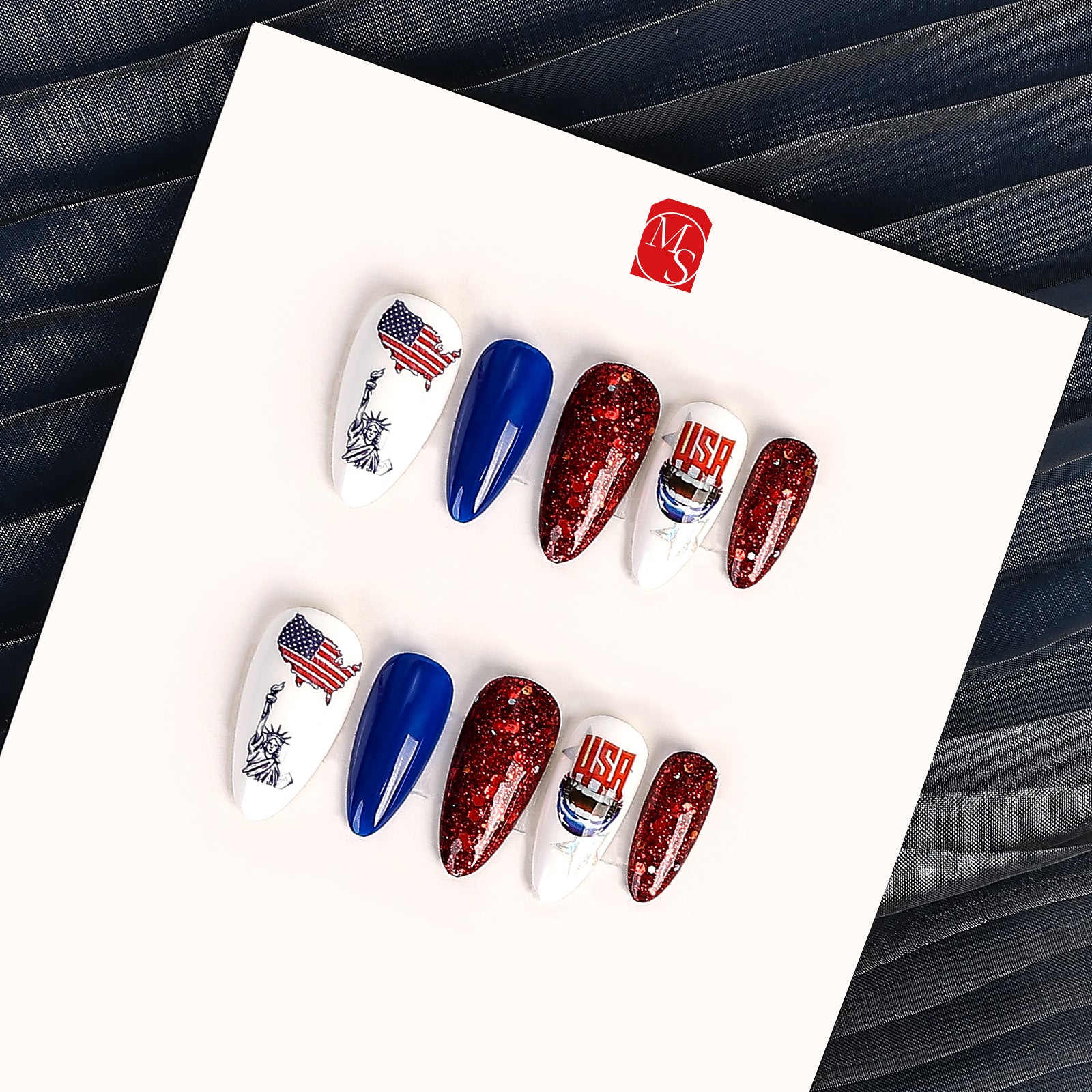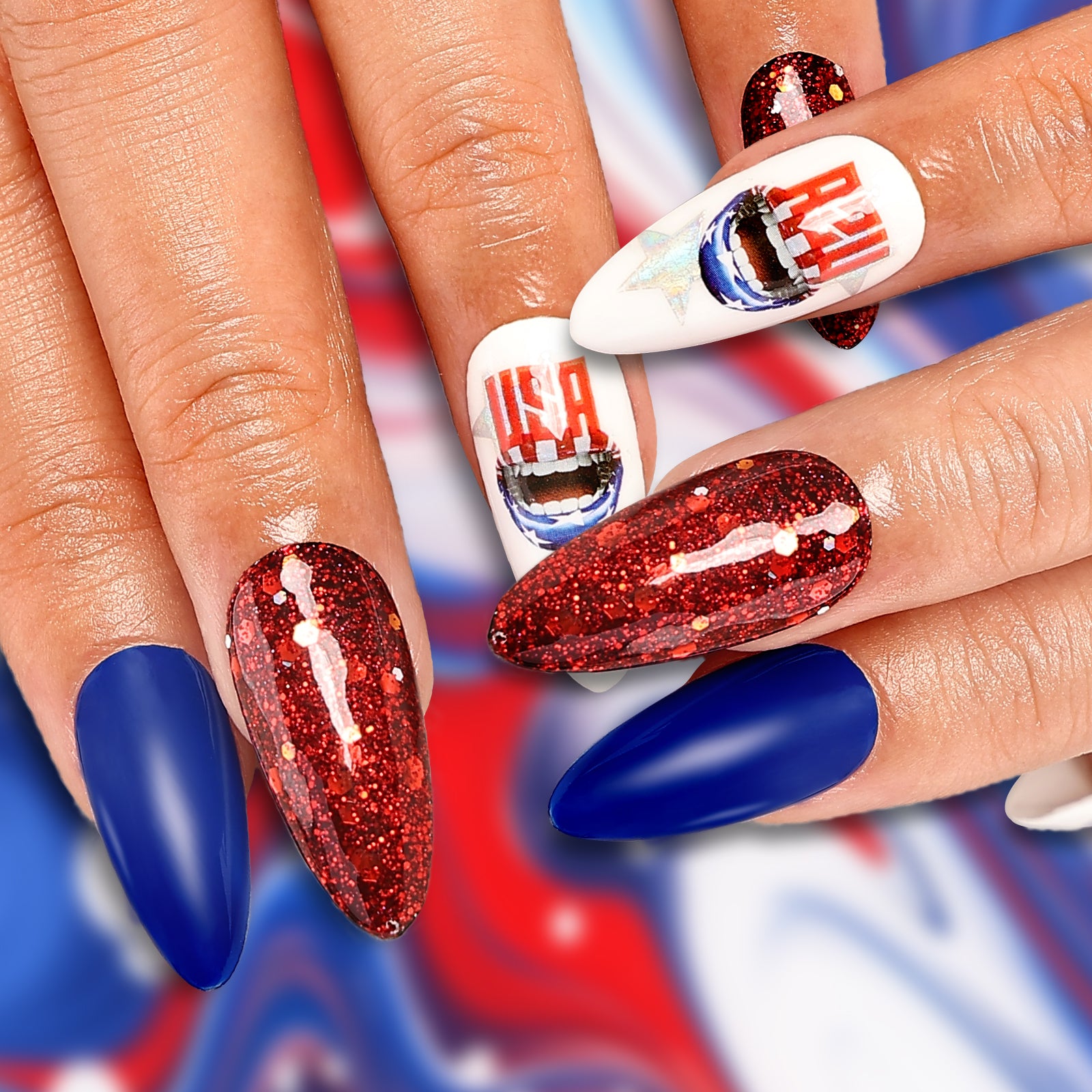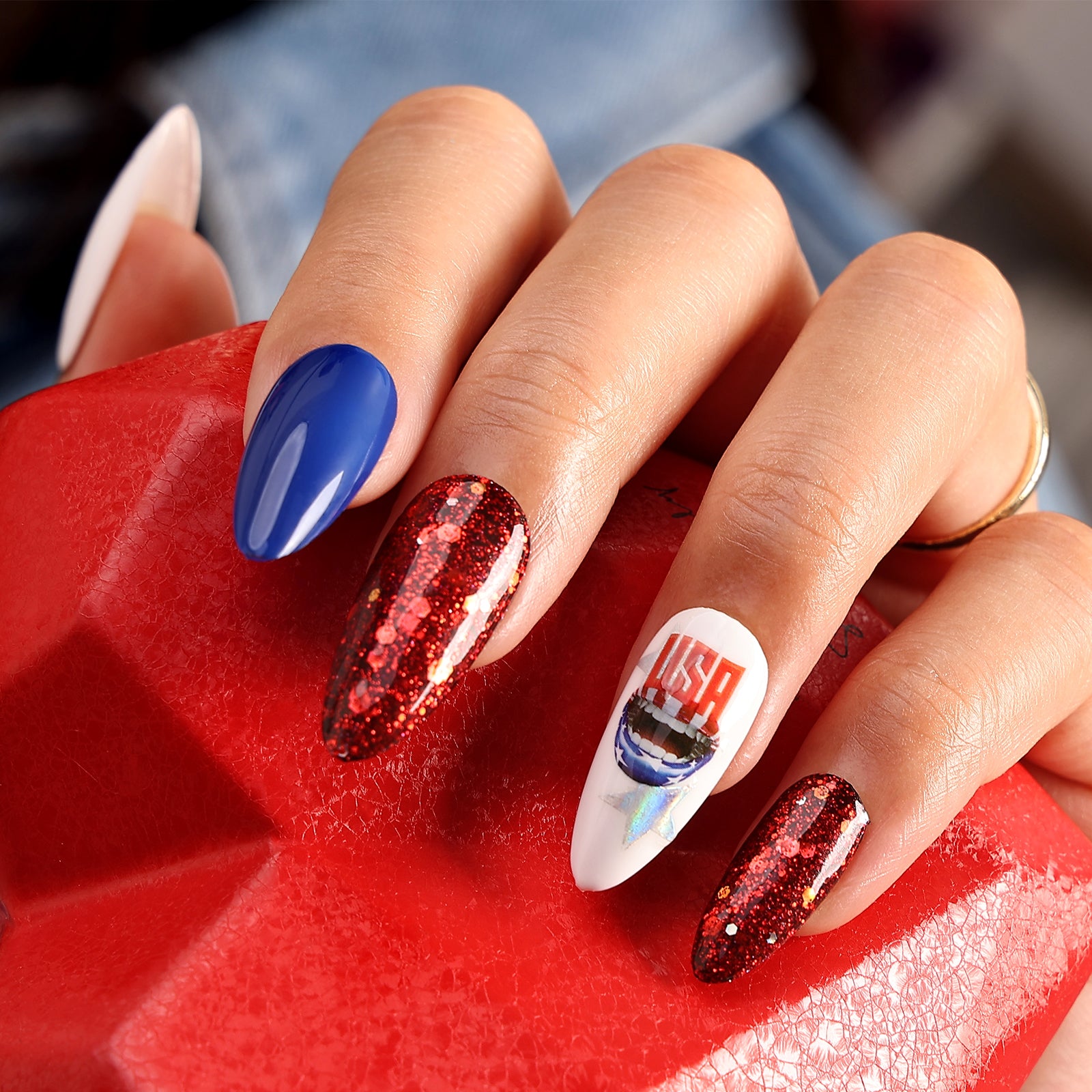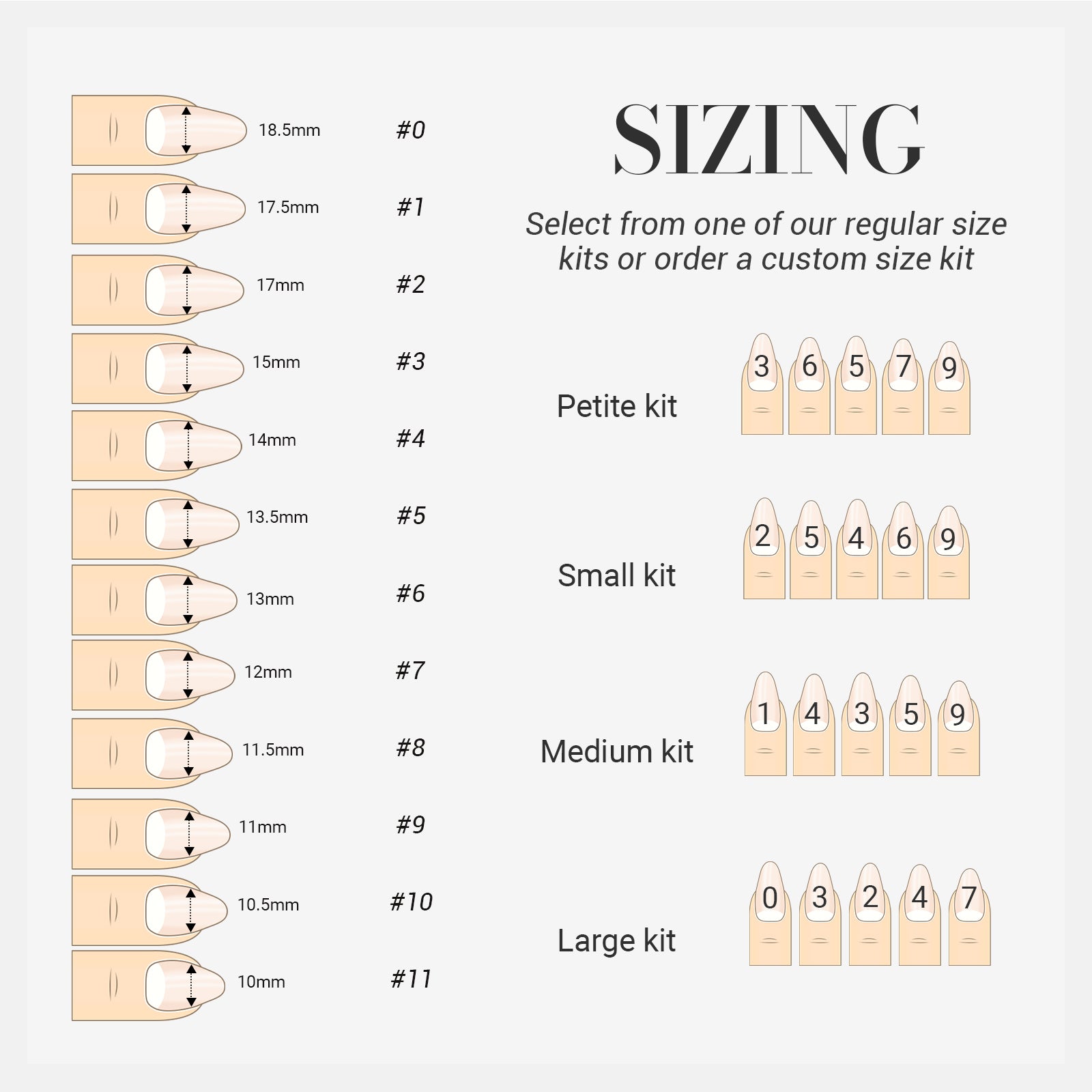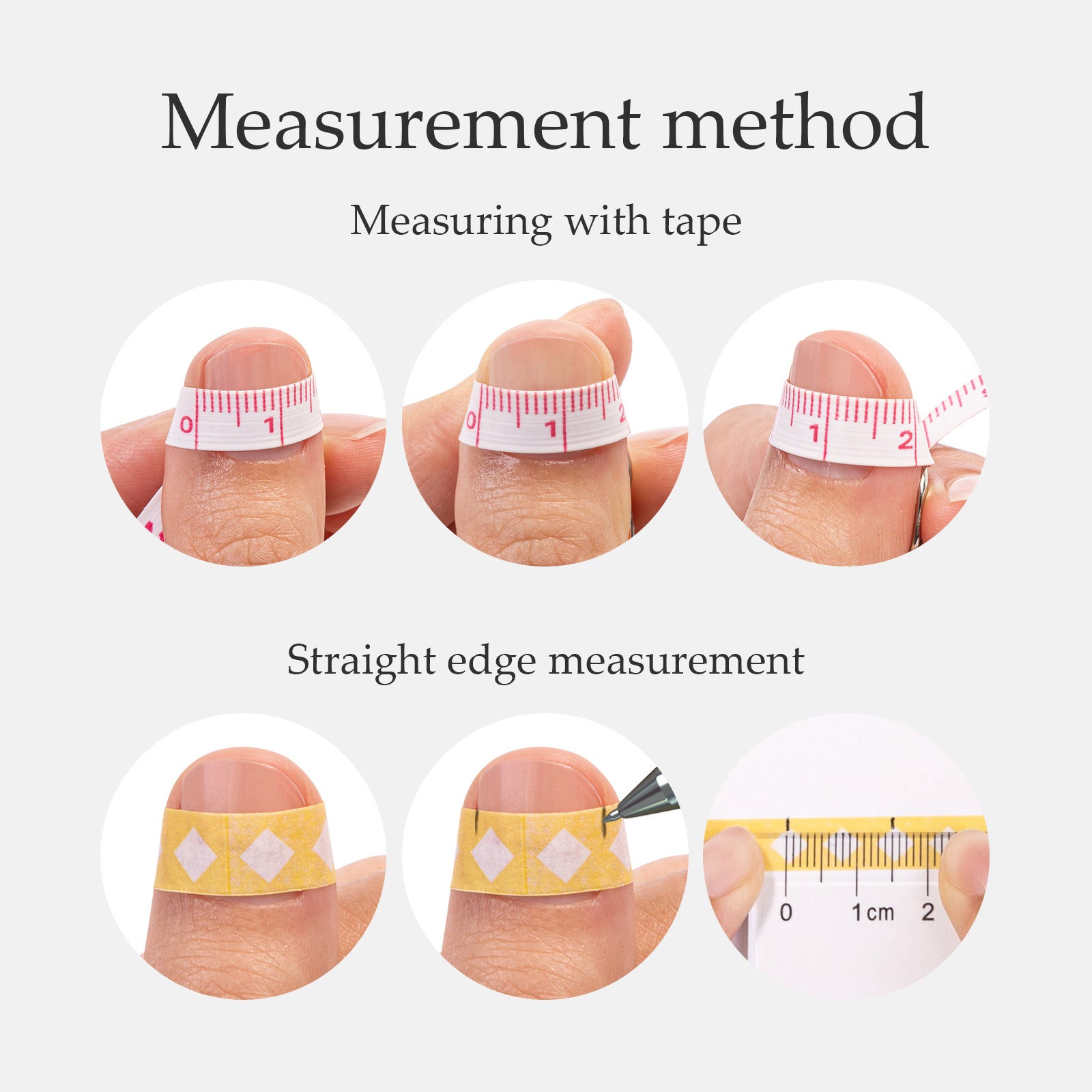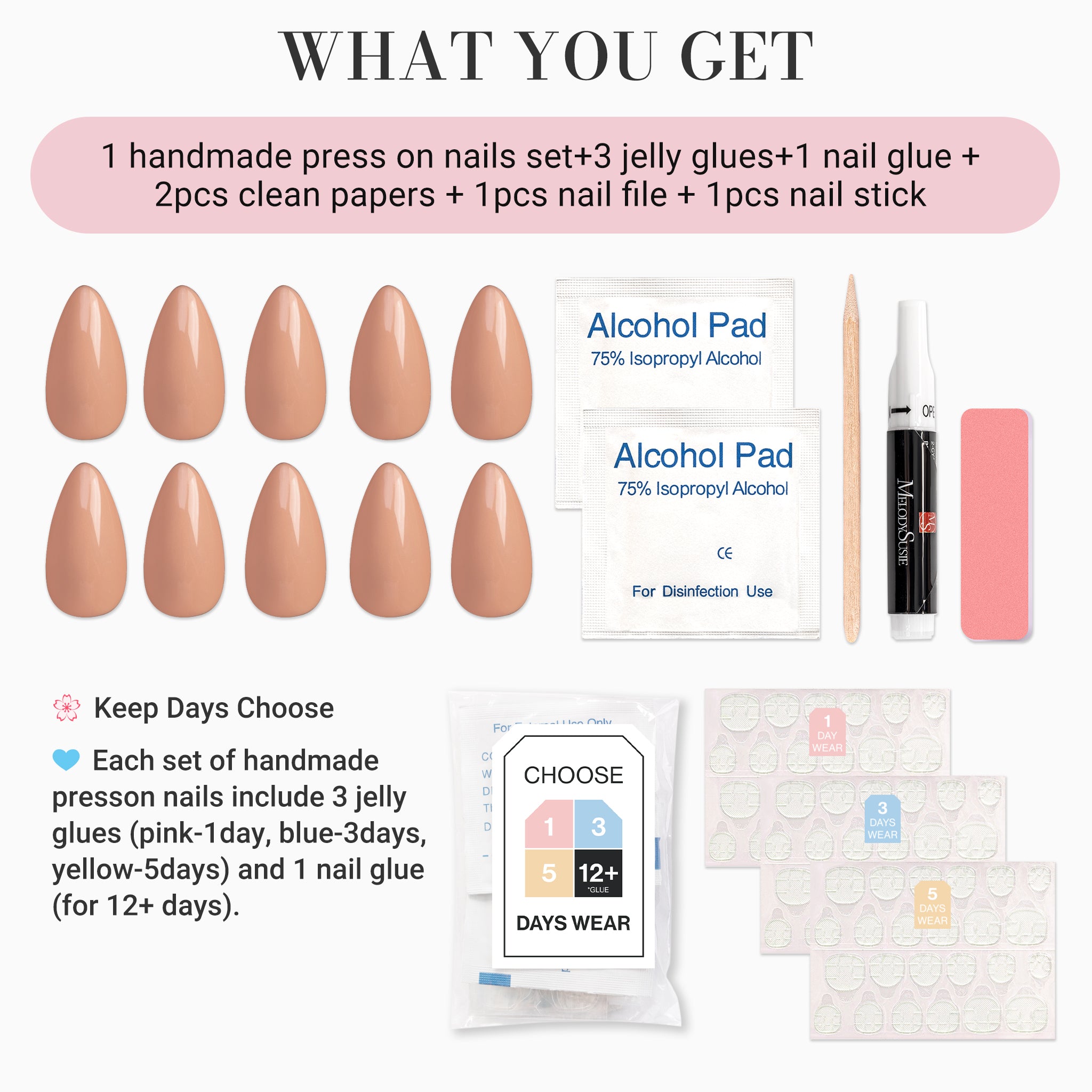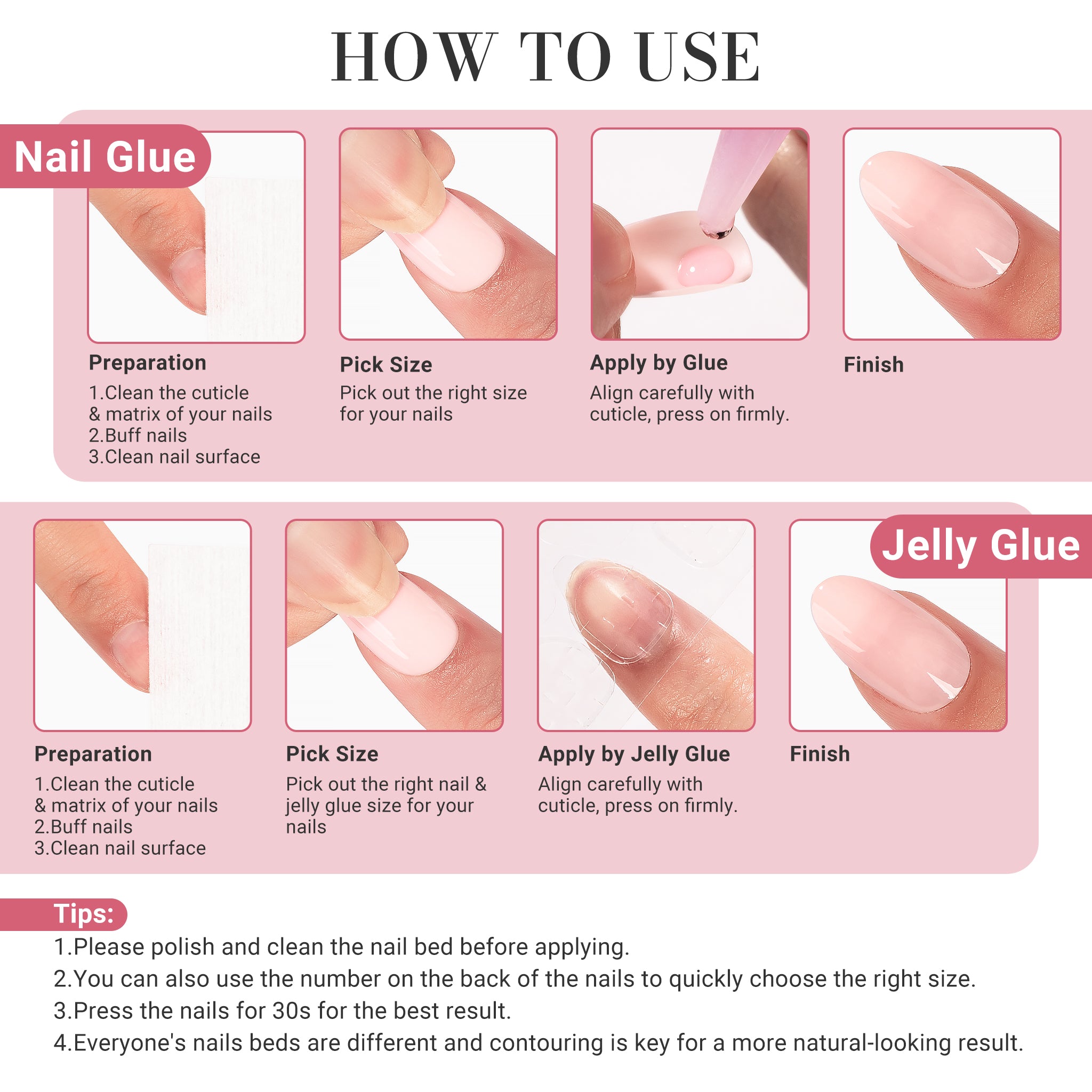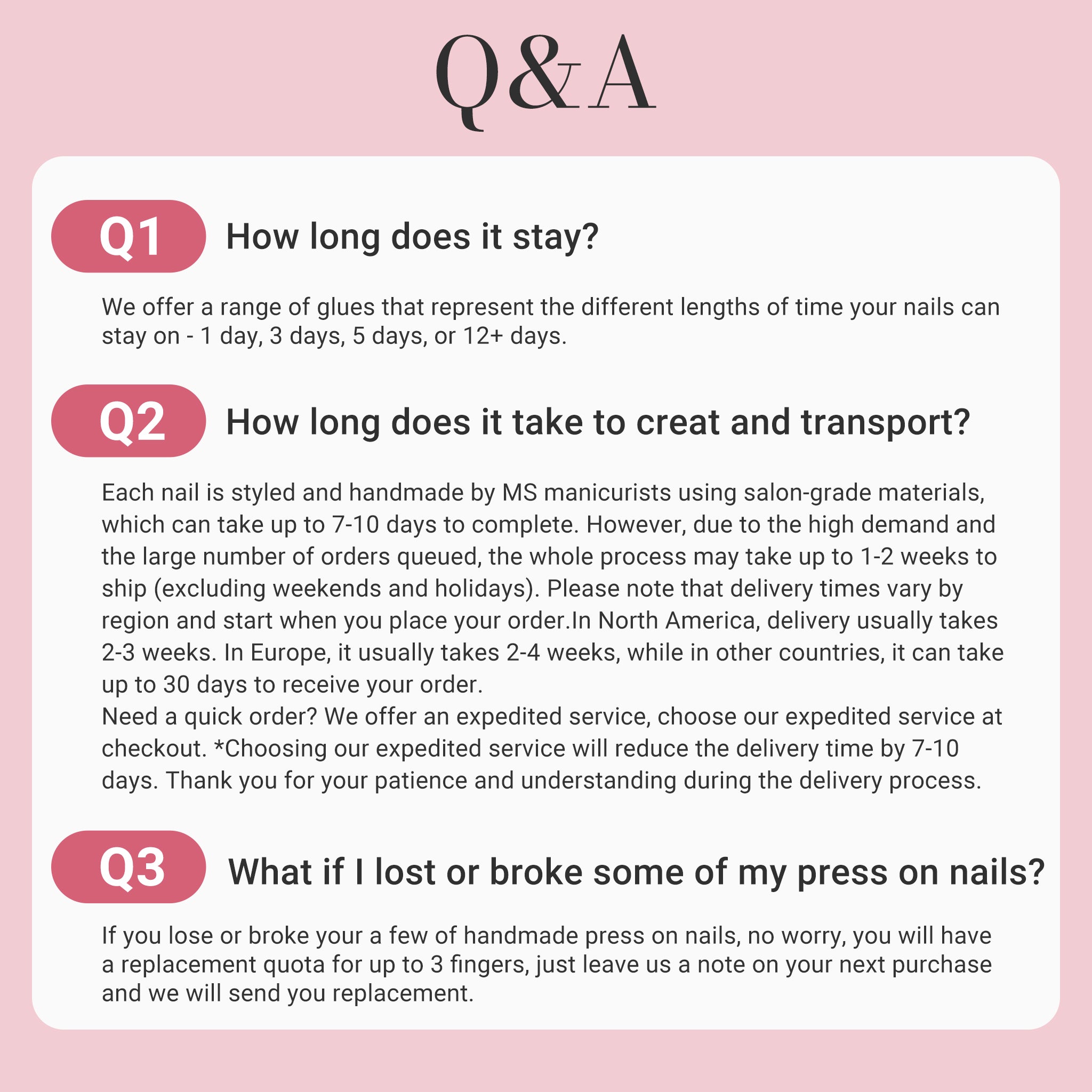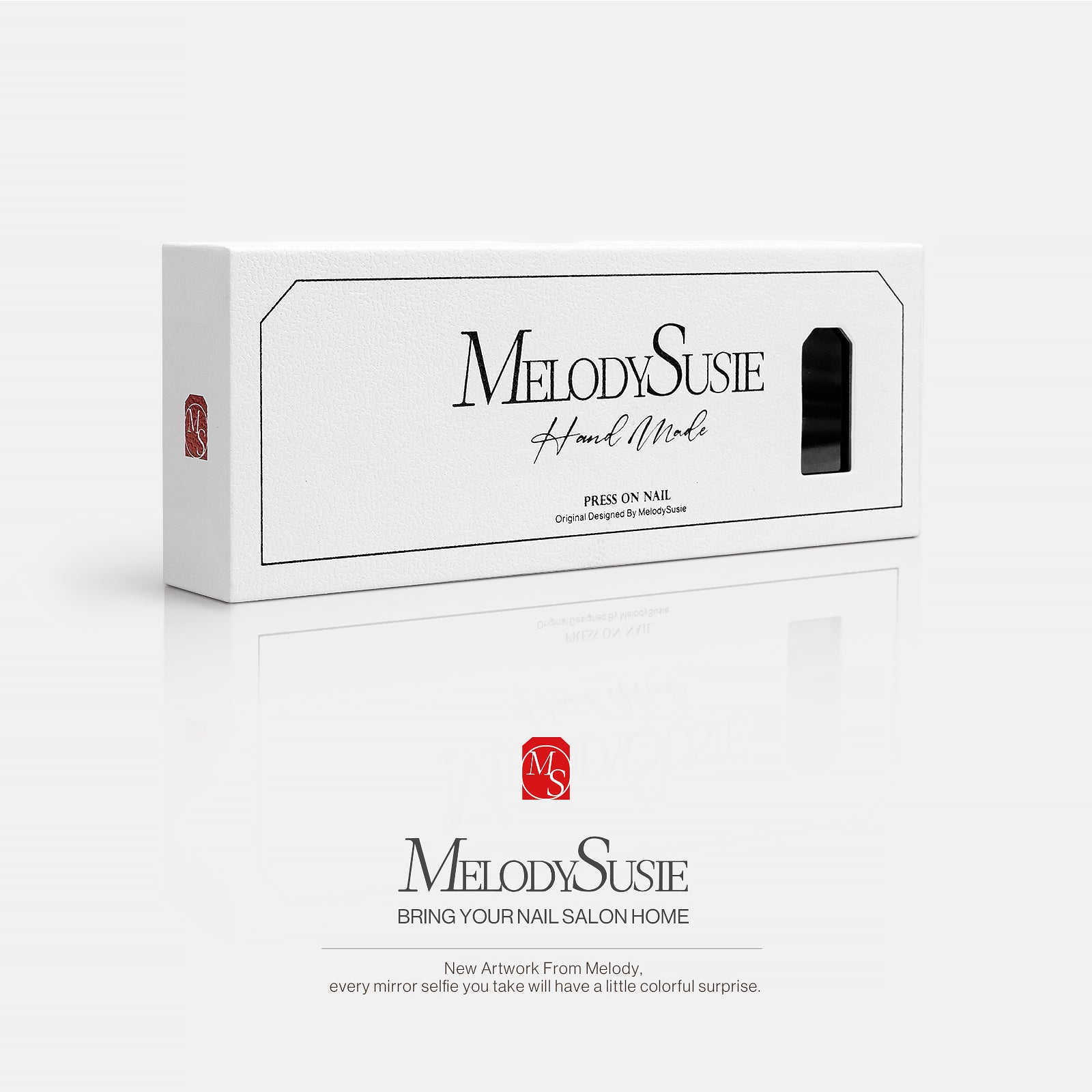 Free Frenzy Stiletto Regular Press On Nails
Nail Size Measurement

1. Please ensure to select the correct nail size. If there isn't a nail size selection available, please choose "Custom" and provide the measurements for all five fingers (e.g., 20/18/16/14/12).

2. If you are unsure about your nail size or need assistance with measuring, please reach out to us at presson@melodysusie.com. Alternatively, the Fit Kit Pack is an excellent option to determine your nail size accurately: CLICK HERE to buy. 

3. Some customers have natural nail beds that may pose unfitness. If you have particularly flat, dug/shoveled, or overly curved nail beds, please contact us before placing an order.

4. Here are reminders for each shape and length:

Nail Design and Transportation Time:

We appreciate your trust in us. Each nail is meticulously styled and handmade by our skilled MS manicurists, using salon-grade materials. Please note that due to high demand and the number of orders in queue, the entire process may take up to 1 weeks to ship (excluding weekends and holidays). The production time alone can take 5-7 days. Delivery times vary by region and begin from the moment you place your order.

For customers in US, shipping typically takes 5-7 days, For other countries, it usually takes 2-3 weeks. For remote countries, it may take up to 30 days to receive your order. 

If you need your order quickly, we offer an expedited service. Simply select our expedited service at checkout, and it will reduce the delivery time by 2-5 days. We appreciate your patience and understanding during the delivery process.

Disclaimer and Returns:

Please be aware that the actual color of the product may vary due to screen and lighting conditions. Additionally, minor variations or imperfections may occur because each product is handmade. We provide a size chart as a general guide, or you can click here to purchase the measurement kit. Please ensure suitability before placing your order, as items that do not fit cannot be exchanged or refunded. If you have any questions or concerns, please contact us at presson@melodysusie.com before placing your order.

To maintain hygiene standards and the customized nature of our manual nail creations, we are unable to accept exchanges or returns for nail products. Please note that we do not accept returns, exchanges, or refunds after 24 hours of purchase. If you need to cancel your order, please contact us within 24 hours of purchase at presson@melodysusie.com. Cancellations made after 24 hours are subject to review, and we cannot guarantee a refund or exchange. Please carefully review your options before placing your order.

In the unlikely event that you receive a damaged or defective product, please contact us immediately within 24 hours of receipt at presson@melodysusie.com, providing your order number and a photo as evidence. We will review each case and determine appropriate action, which may include a refund or replacement of the product. Thank you for your understanding.
Use code MSOFF15 to get 15% off on orders over $149.99 (gift boxes are not included)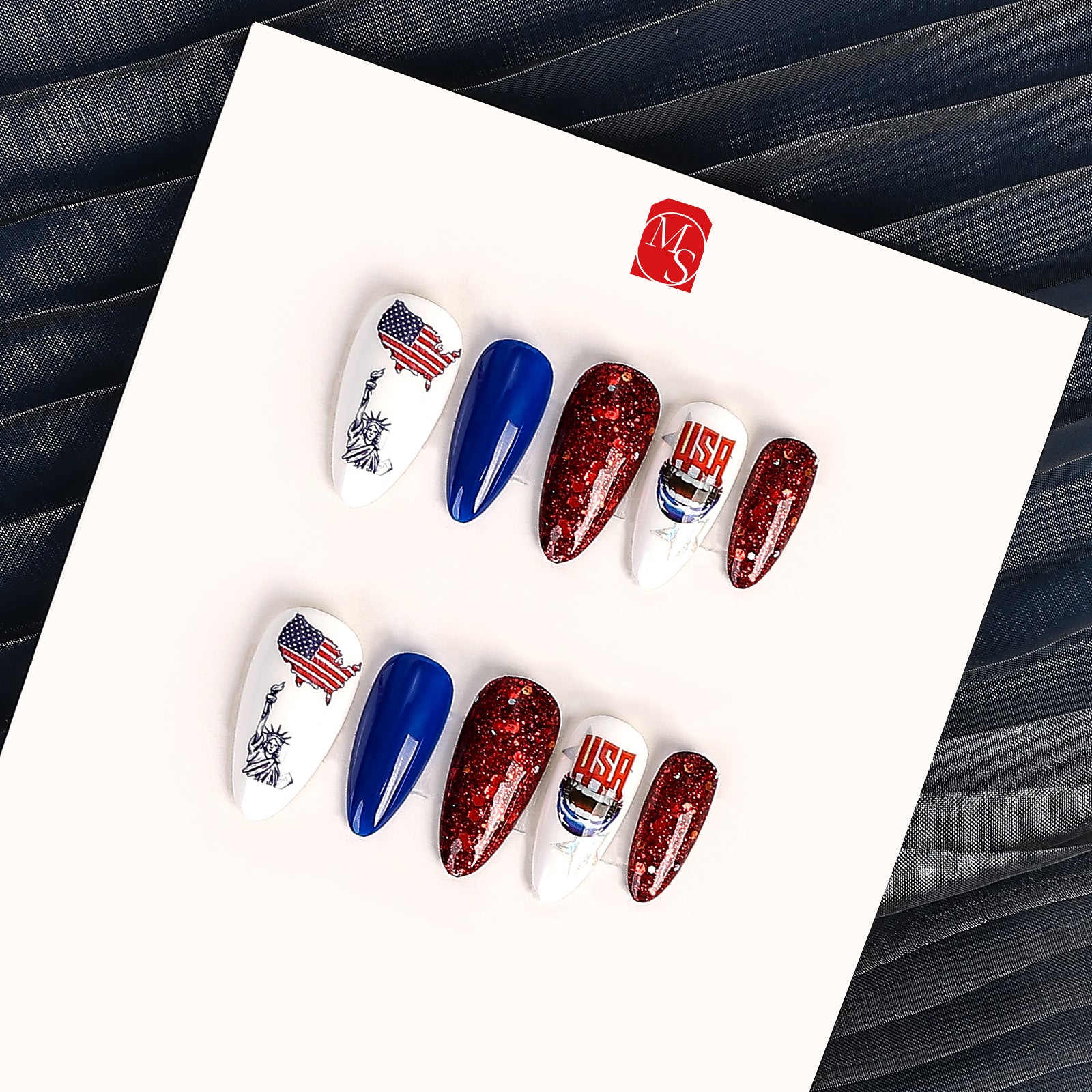 This product has no reviews yet.