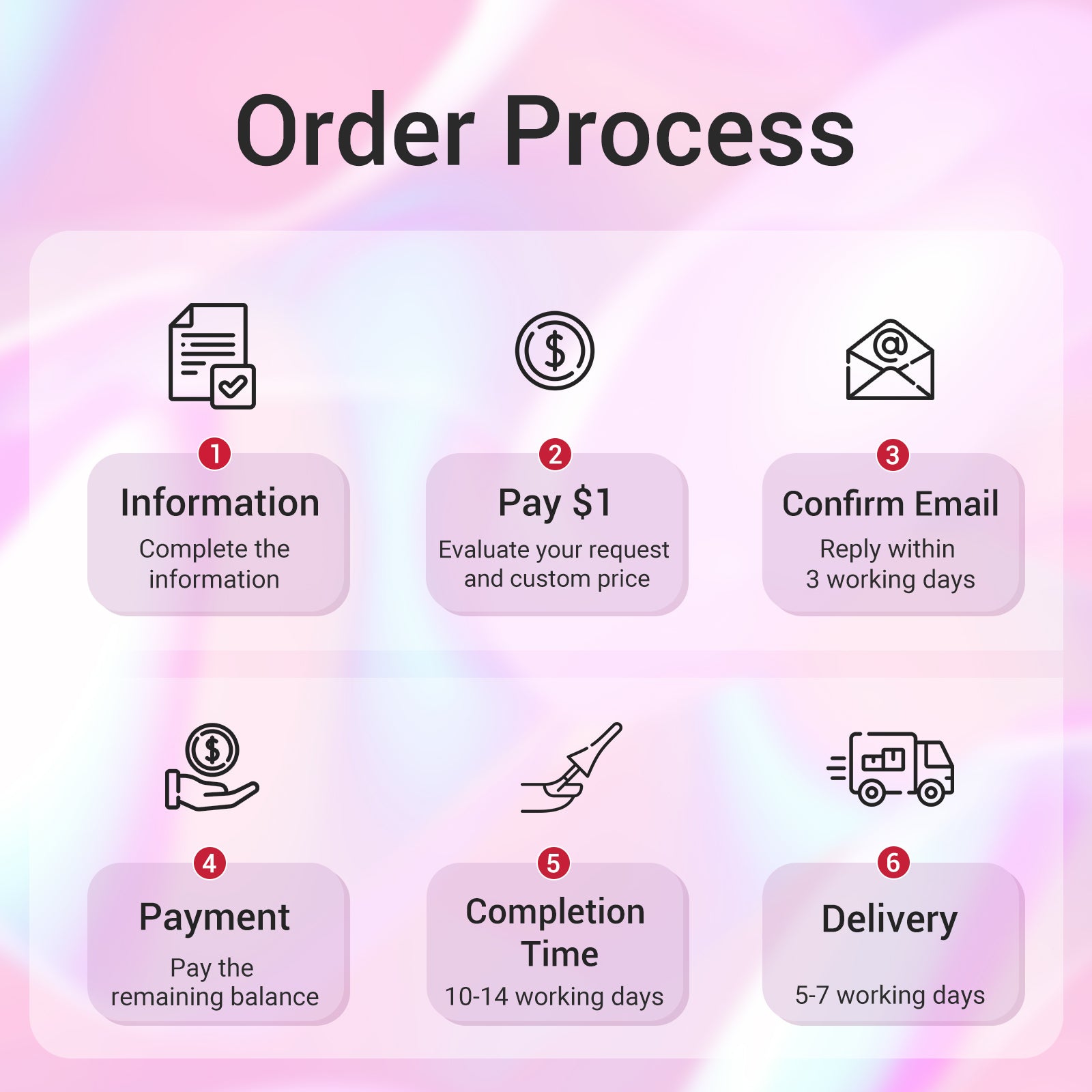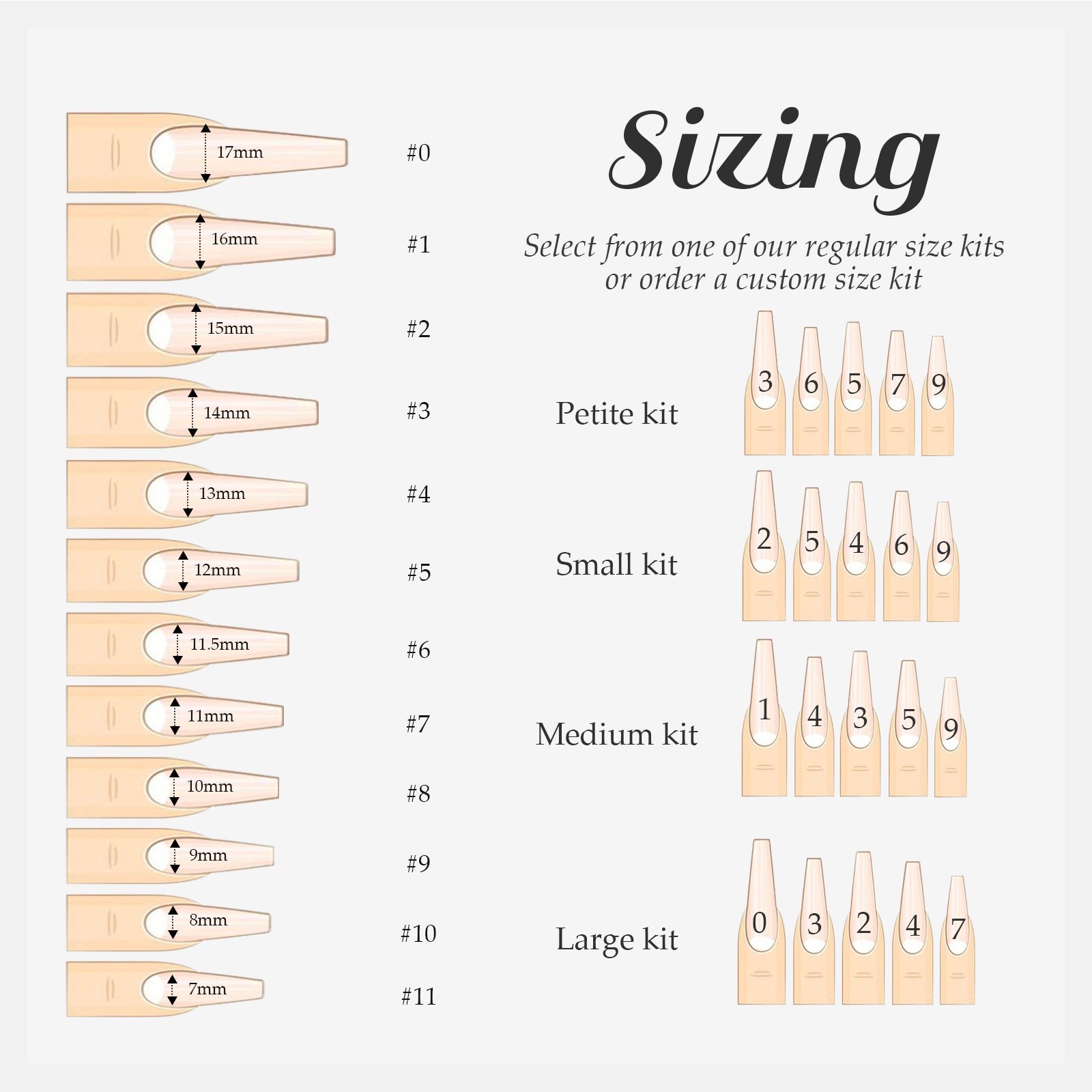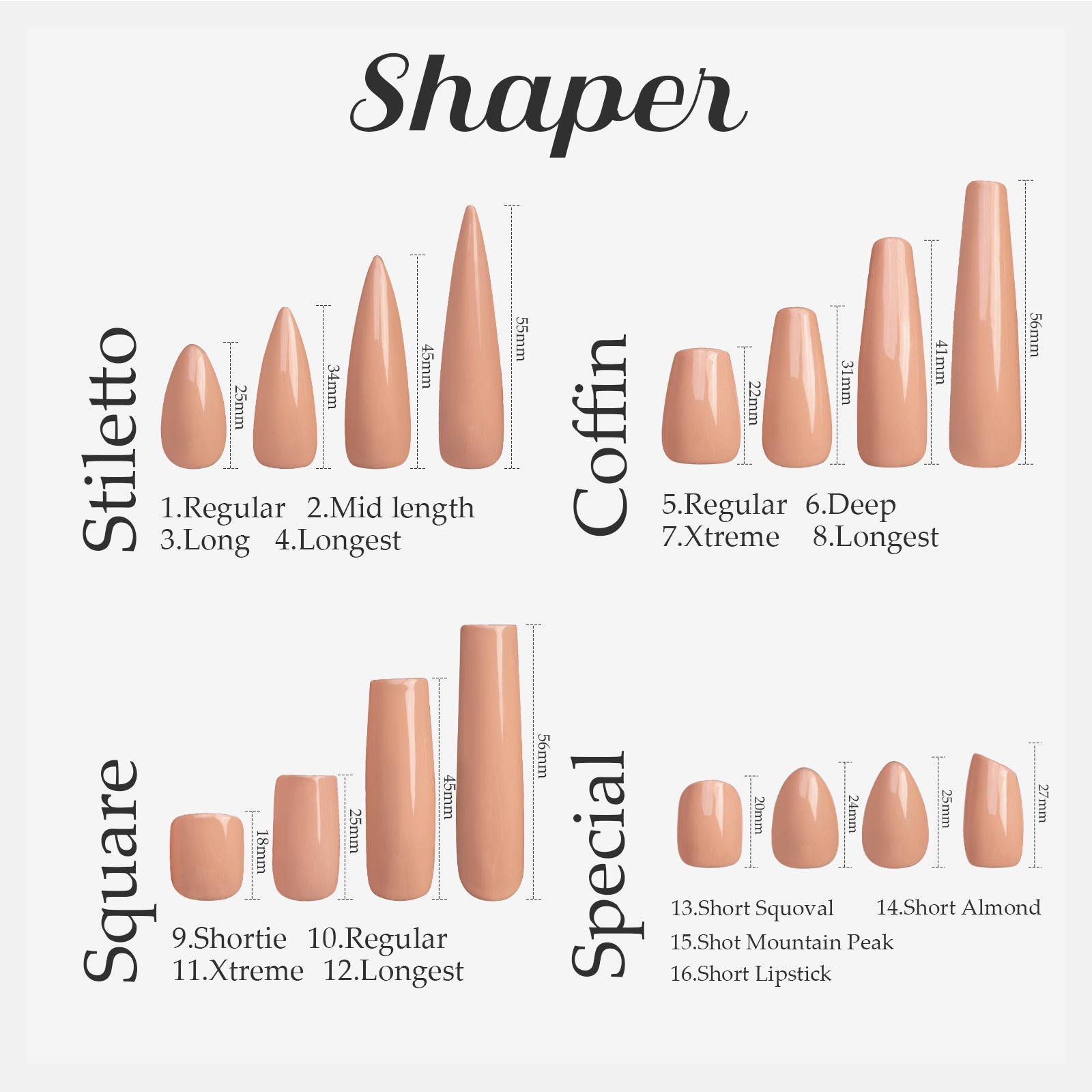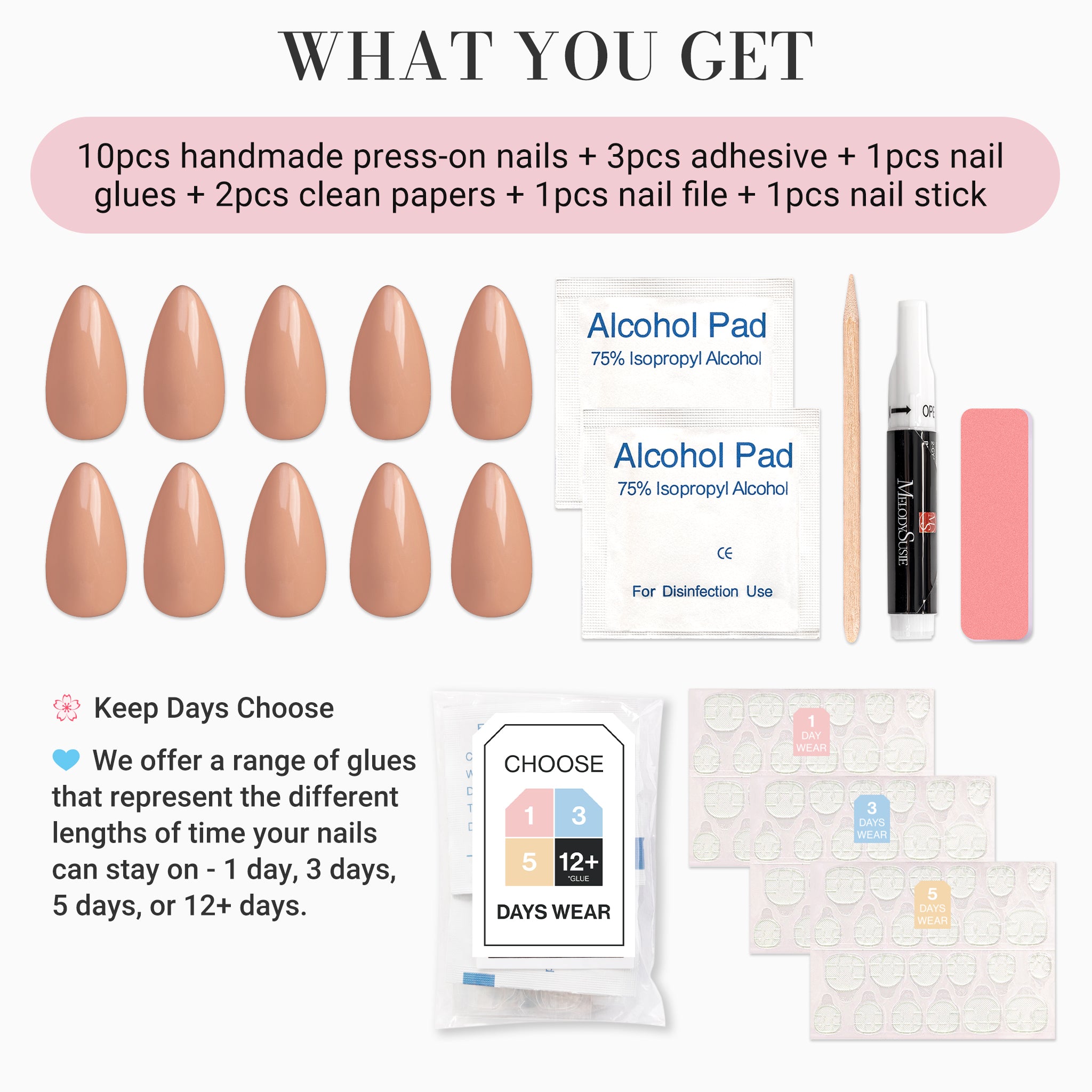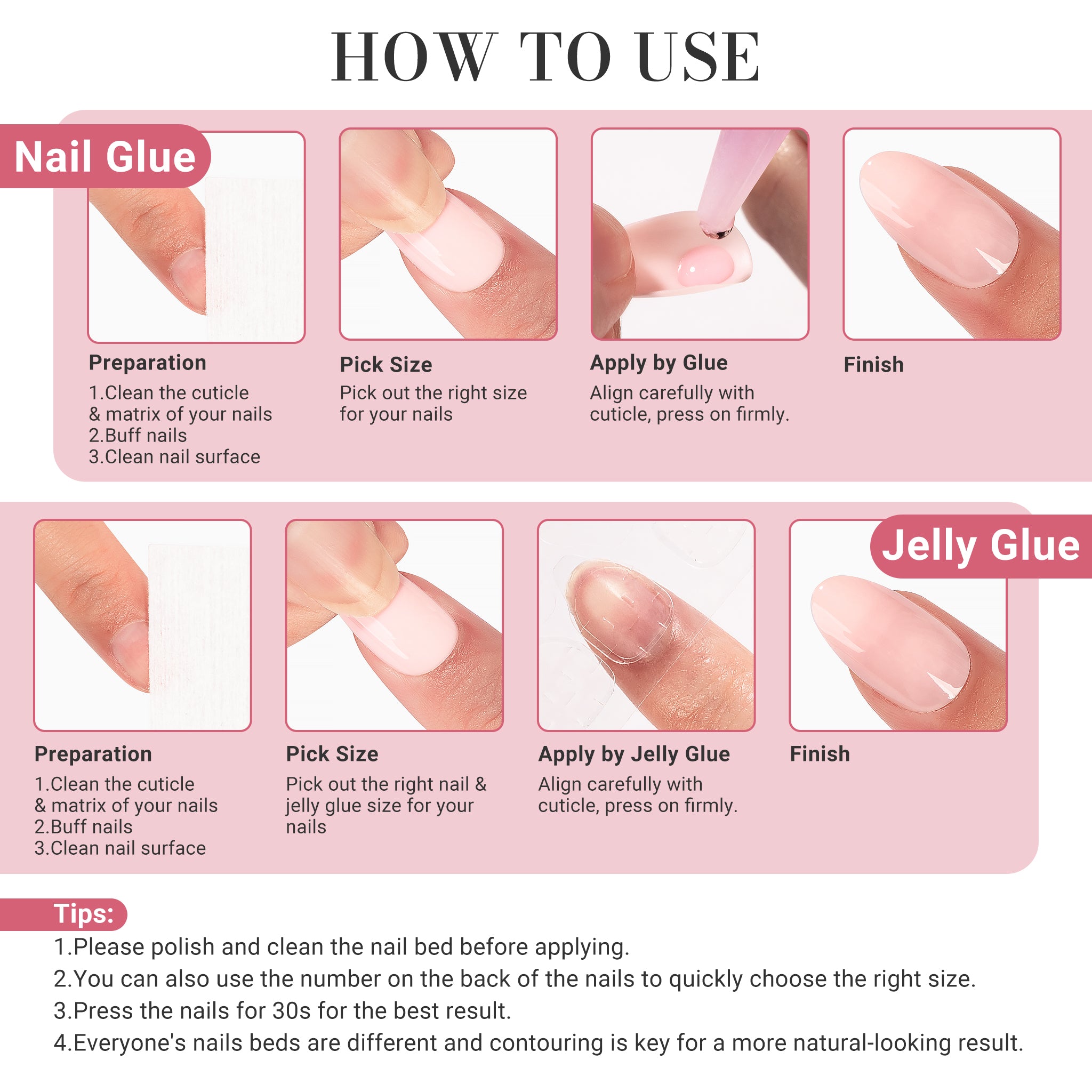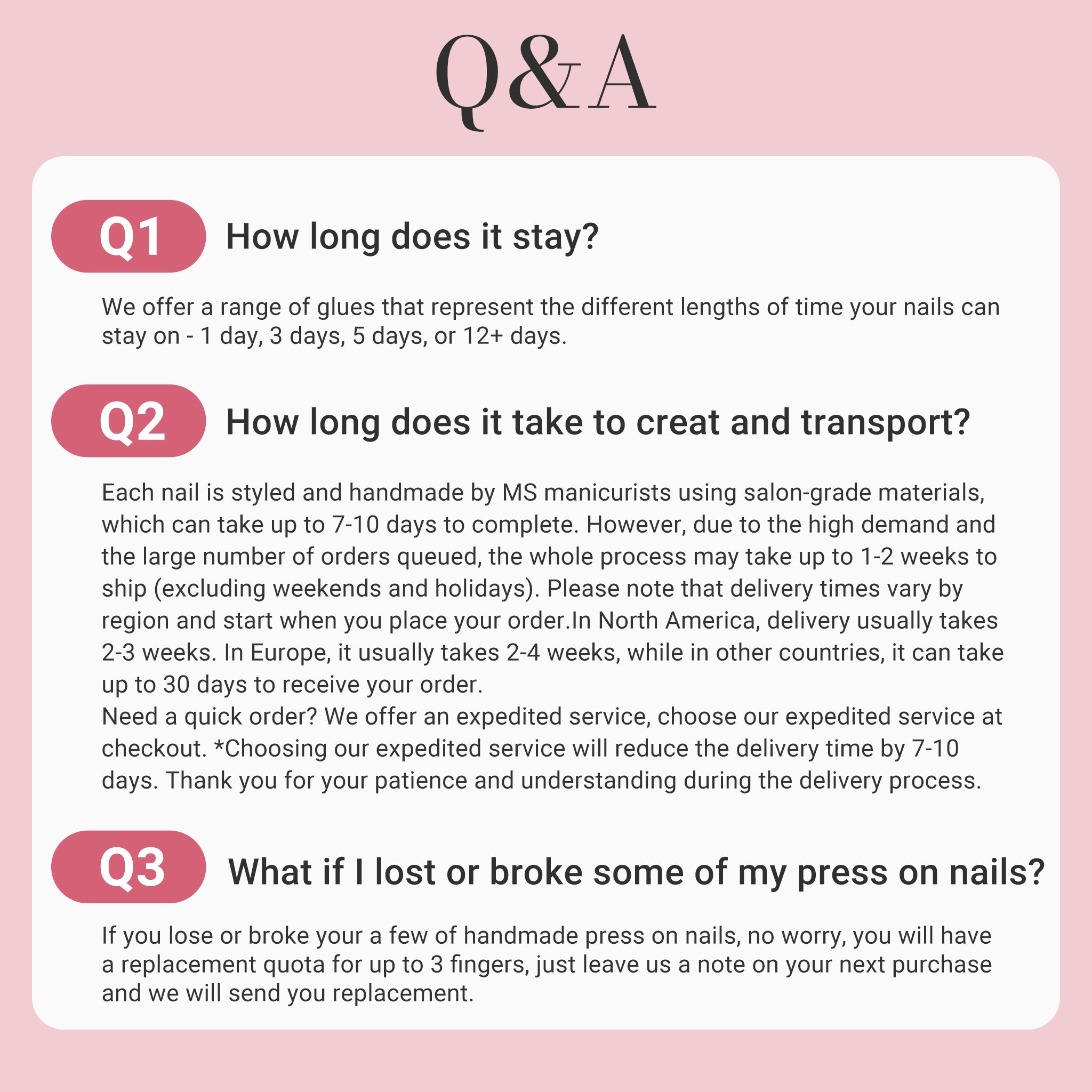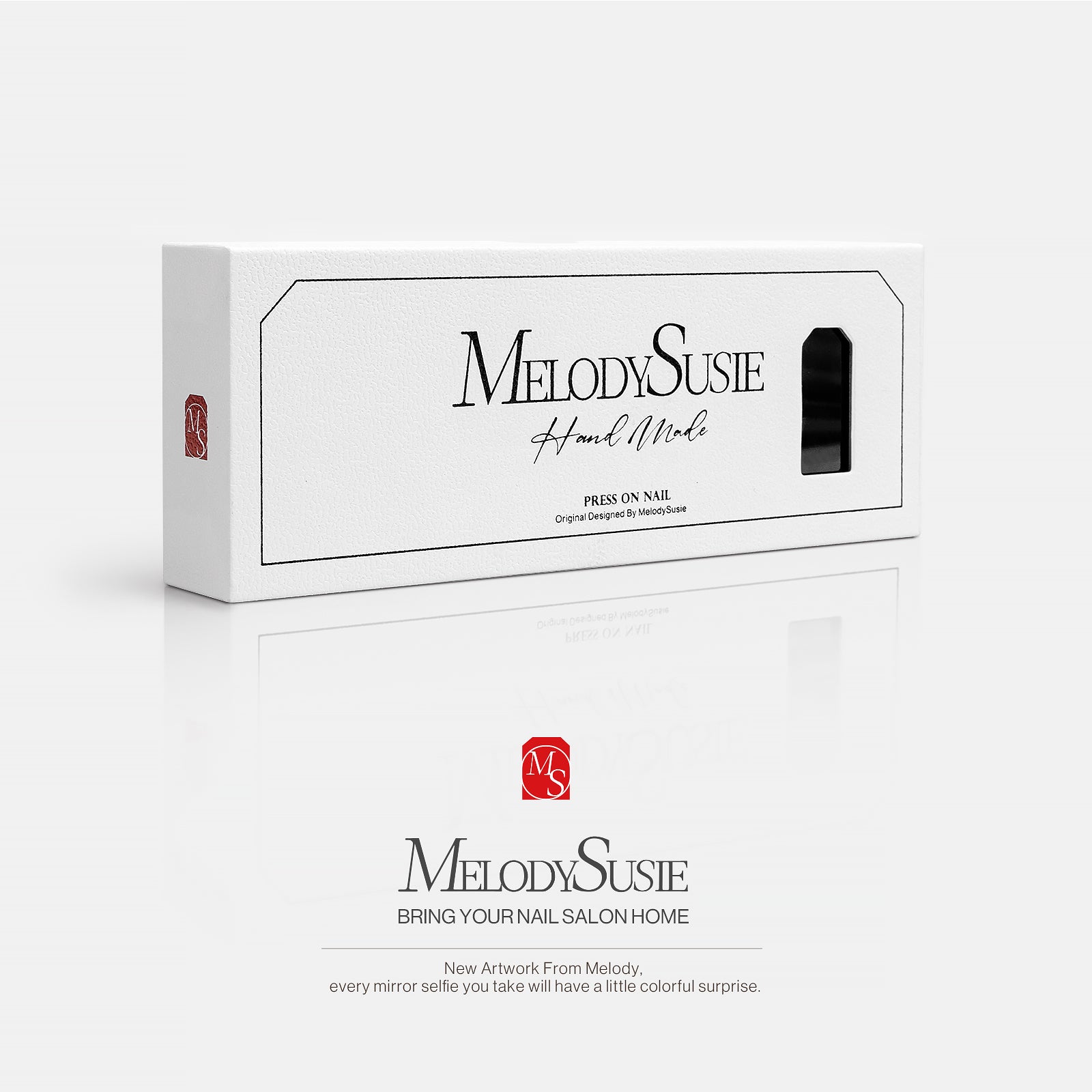 Custom Handmade Press On Design
Fill the following info to get your custom
price, starting from $50.
​1. Send me your preferred nail design
picture that you'd like to get
2. Measure the width of each of your finger
nails and select your preferred shape/length
3. Submit order form
We will review your order and give you feedback in 3 working days, with the price, production time and shipping time, if you're satisfied you can order and make up the order value difference, if you don't think it works for you, the $1 will not be refund.



Current processing time for custom sets is 2-3 weeks

 

prior to shipment.
Pleased keep an eye on your email, you will receive an invoice within 48 hours of submitting your deposit.

 

(If more details are needed, we will email you prior to sending an invoice.)
Order processing begins once your invoice is paid in full.

Create time and transport
thanks to us for choosing our manual nails. Each nail is styled and handmade by MS manicurists using salon-grade materials, which can take up to 7-10 days to complete. However, due to the high demand and the large number of orders queued, the whole process may take up to 1-2 weeks to ship (excluding weekends and holidays). Please note that delivery times vary by region and start when you place your order.

In North America, delivery usually takes 2-3 weeks. In Europe, it usually takes 2-4 weeks, while in other countries, it can take up to 30 days to receive your order.

Need a quick order? We offer an expedited service, choose our expedited service at checkout. *Choosing our expedited service will reduce the delivery time by 7-10 days. Thank you for your patience and understanding during the delivery process.

Disclaimer and Returns Please note
that the actual color of the product may vary depending on the screen and lighting conditions, and there may be minor variations or imperfections due to the handmade nature of the product. We provide a size chart as a general guide, or click here to purchase the right kit. Please make sure you are suitable before placing an order, as those that do not fit cannot be exchanged or refunded. If you have any questions or concerns, please contact presson@melodysusie.com before placing an order.

In order to maintain hygiene standards and the customized nature of manual nail compression, we cannot exchange or return nail products. We do not accept returns, exchanges, or refunds that are 24 hours after your purchase. If you need to cancel your order, please contact us within 24 hours of purchase presson@melodysusie.com. Cancellations made after 24 hours are subject to review and no refund or exchange is guaranteed. Please double-check your options before placing an order.

In the unlikely event that you receive a damaged or damaged product, please contact us immediately within 24 hours of receipt at presson@melodysusie.com with your order number and a photo of the damaged product. We will review each case on a case-by-case basis and determine appropriate action, which may include a refund or replacement of the product. Thank you for your understanding.
Use code MSOFF15 to get 15% off on orders over $149.99 (gift boxes are not included)